Summertime is livin', ain't it? Wait. I've already said that in my grilled corn on the cob post!

Repeating myself or not, it's still true. We've covered how to grill corn; today we cover grill potatoes and onions.
Start with a disposable roasting pan. Since these potatoes are great as leftovers, feel free to fill the pan!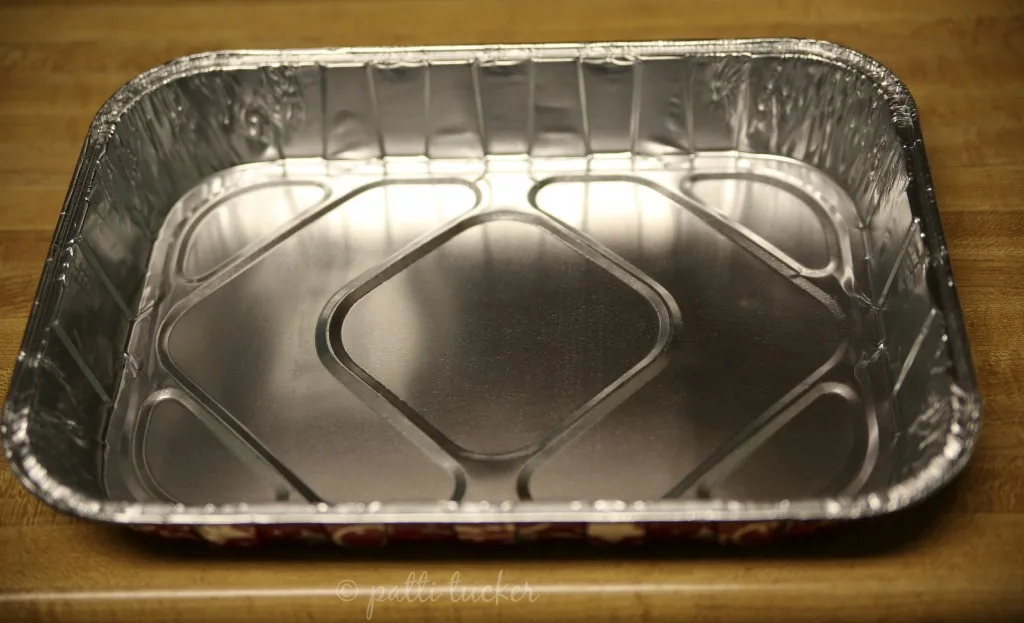 Wash your 'taters. These are butter potatoes, but I've used red, russet, and butter golds. I haven't tried fingerlings, but they'd work too.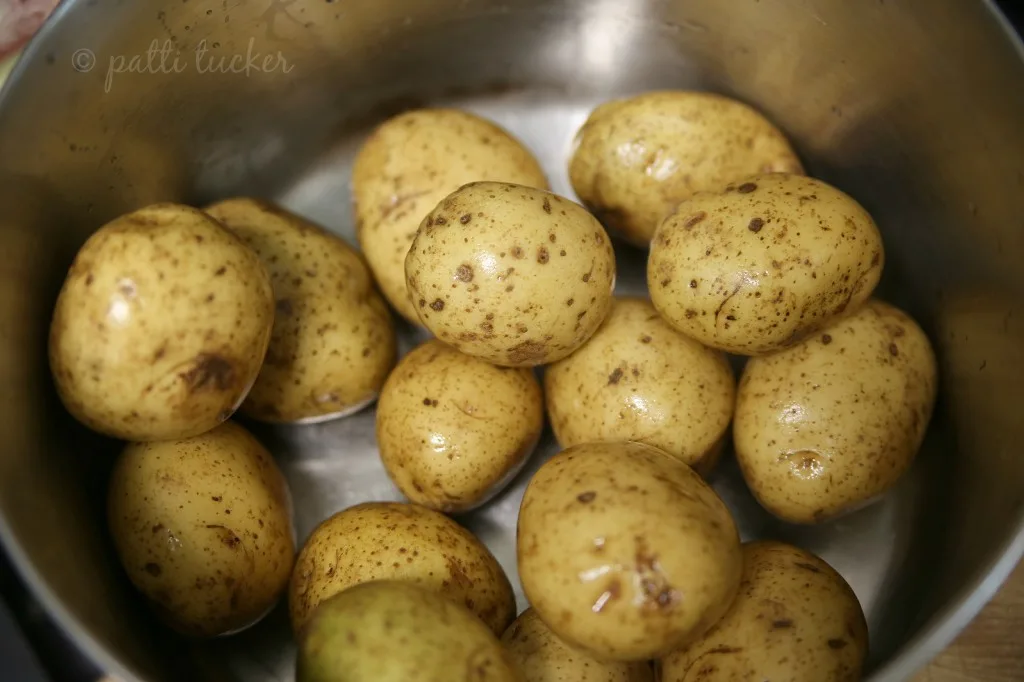 Cut the potatoes in half, then each half in half (longways), then quarter. Or, cut them into bite-sized pieces. Whatever floats your boat.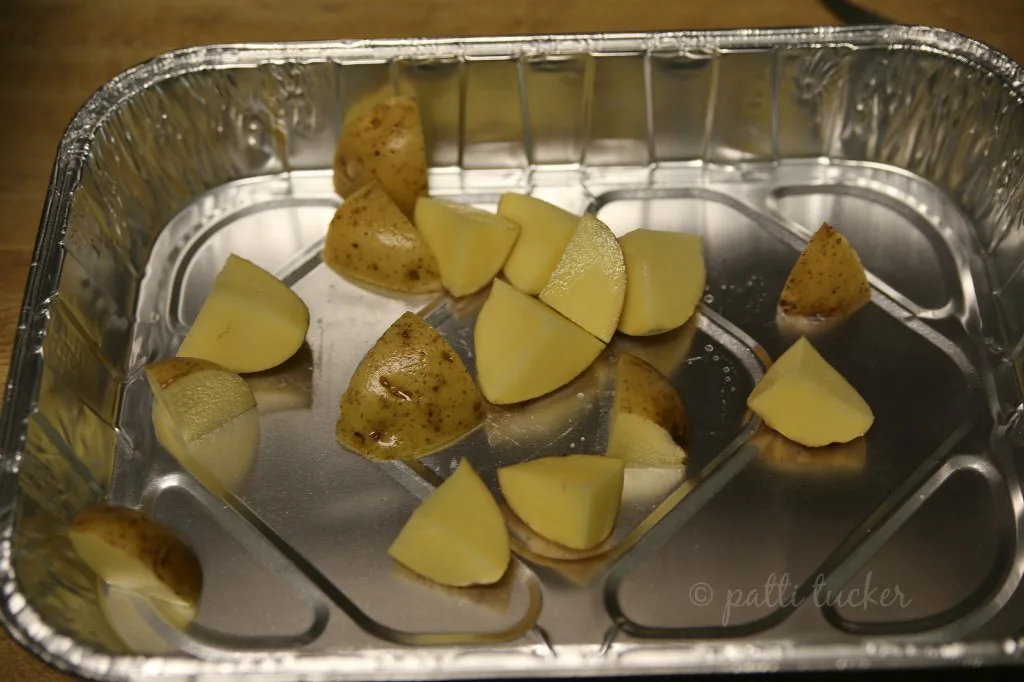 Throw in some bite-sized pieces of onion. We have also thrown in summer squash. Nommy.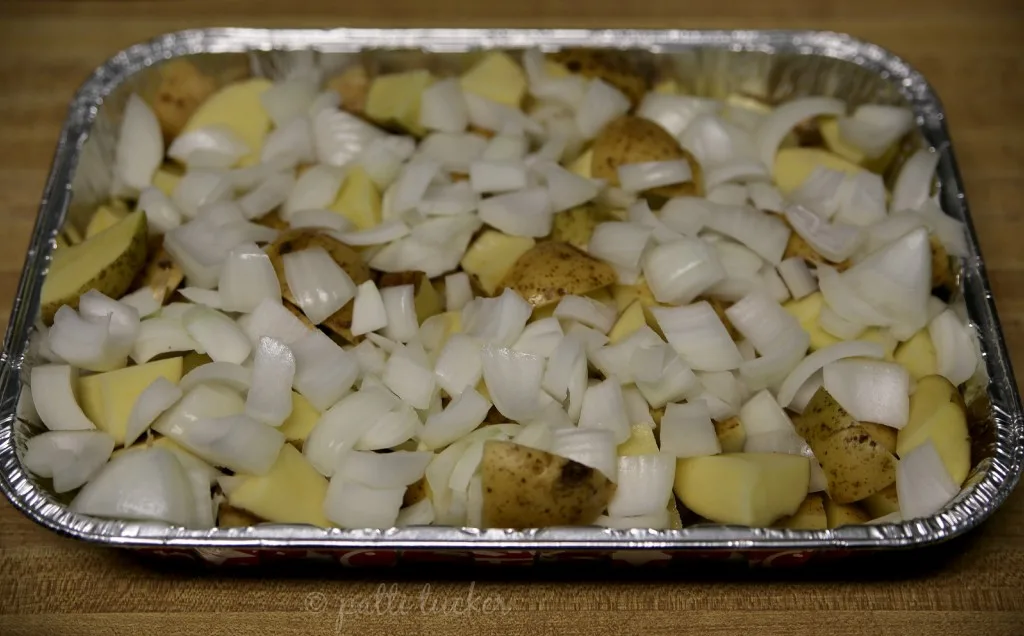 Season to your palate's liking. I use various seasonings depending on our grill day mood. This go-round I used onion powder, fresh ground pepper, kosher salt and garlic powder. Once you've seasoned, stir a bit to coat the veggies. Add 1/2 can of chicken broth then top with butter pats or Shirleys, if that's your thang.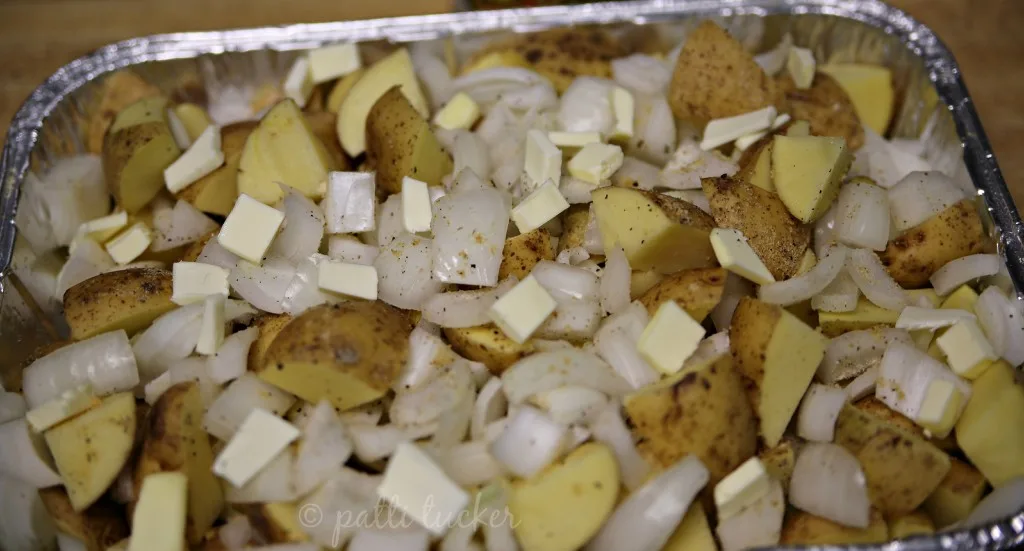 Cover with foil, tightly sealing around the edges.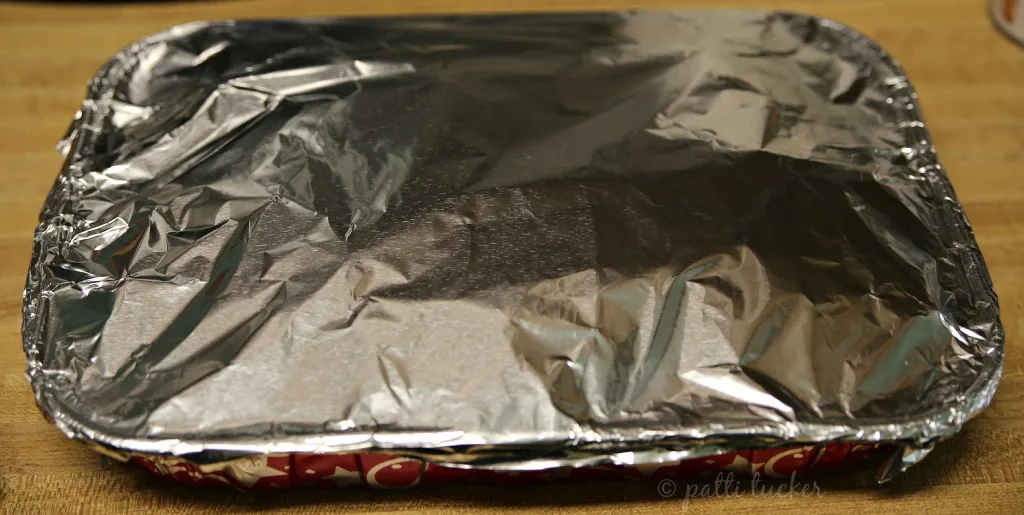 Throw on the fire pit. Our temps hovered between 300° and 350° while the potatoes cooked. Fork check after 30 minutes (raise foil cover, then see if a fork will easily pierce one of the larger potato pieces). If the taters are still a bit firm, keep cooking. Check in 15 minute intervals till tender.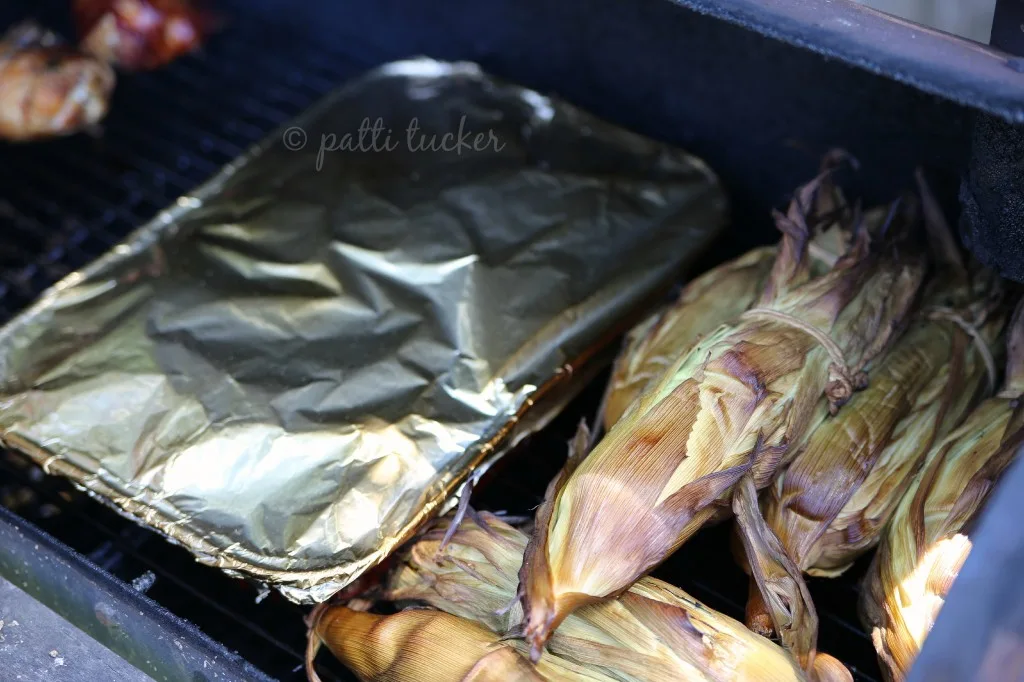 Finished product. You can see how much the onion cooked down. Squash and peppers will do the same thing.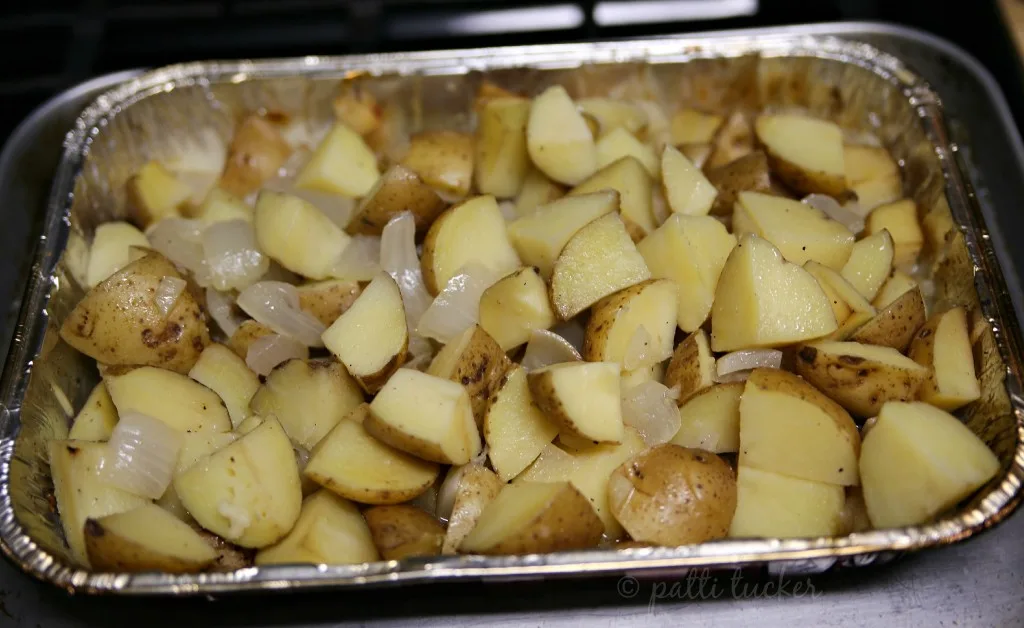 Enjoy, then throw away the pan for easy cleaning.
See? So easy and the house stays cool!
Happy grilling!
If you're interested in having the Top 10 OMT! Recipes in one place (no searching!), click anywhere on the image below ▼