Summer is here and everyone wants to hang out wherever it's cool.
Hard thing is, you need to eat too. You want something delicious and easy, but you don't want to turn on the oven and add anymore heat to an already hot day.
Enter your slow cooker.
Chicken Fajitas made in your – wait for it – slow cooker, to the rescue!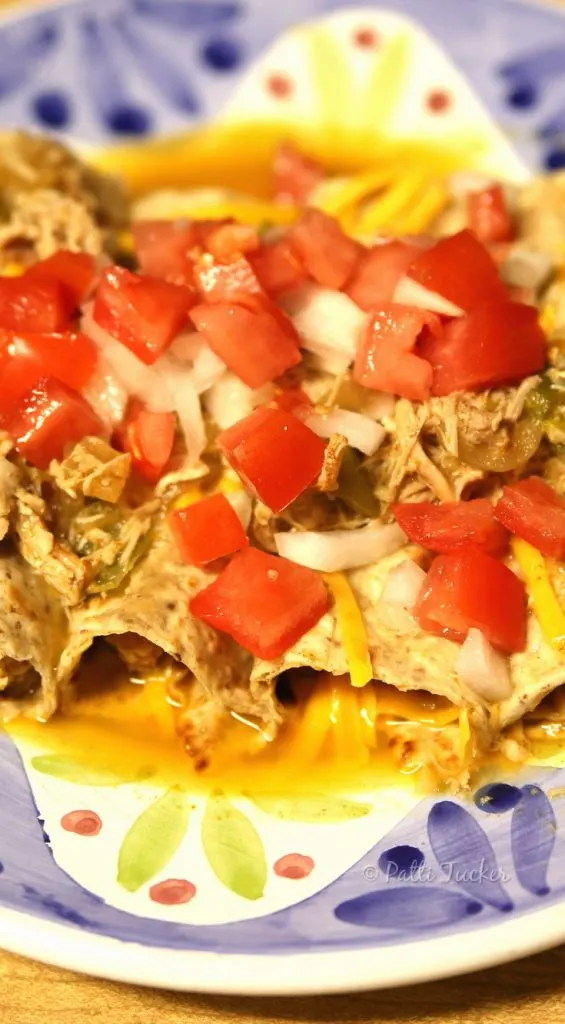 Oh, momma. Delish.
This recipe was posted a year ago, but how could I not repost, especially when it's hot and we're looking for ways to stay cool, yet eat well?
The idea started with a Tasty Video on slow cooker fajitas, but as always I tweaked the recipe to suit out needs.
If you can slice and chop, you can master the slow cooker chicken fajita recipe.
#1) Slice peppers and onions.
I have a large slow cooker and used 2 large green peppers and 2 large onions. You could definitely use more if you love some peppers and onions.
#2) Peel and dice a full head (not a clove) of fresh garlic.
#3) Layer half of the onions/peppers on bottom of slow cooker.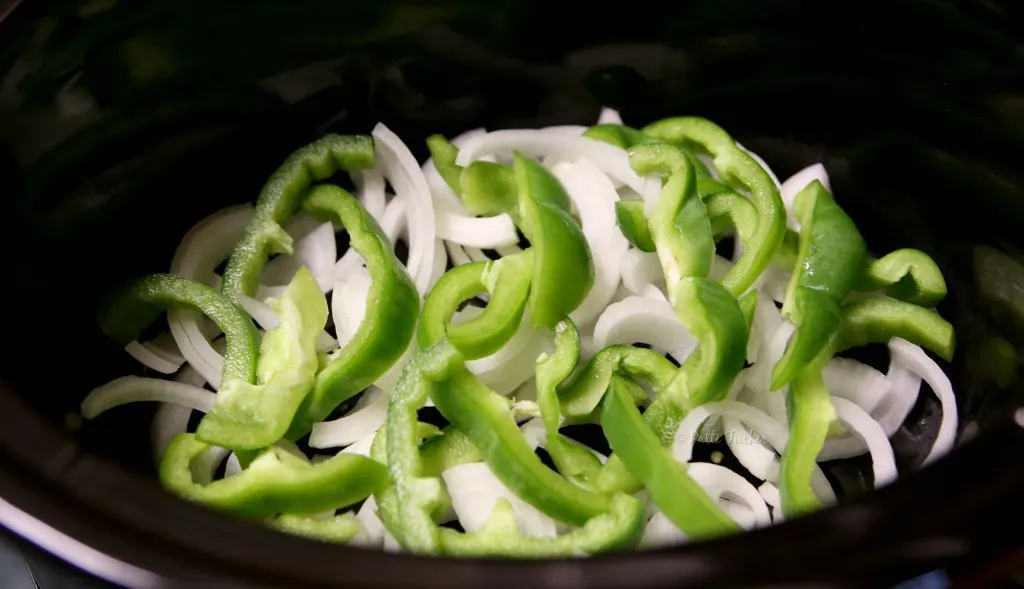 #4) Place skinless/boneless chicken breasts or thighs on top of peppers/onions in a single layer.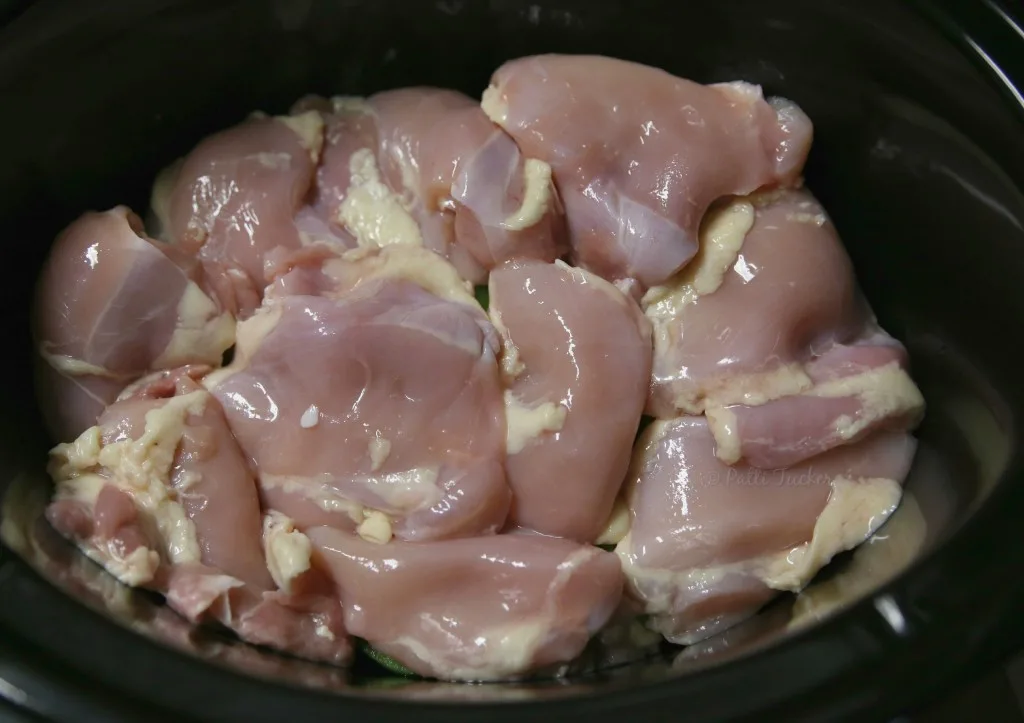 I used 8-10 thighs because we prefer dark meat.
Bonus: thighs are more economical/flavorful to use.
Bonus Bonus: I always put more meat into the slow cooker than needed and either freeze for future use or set aside for a new meal.
5) Sprinkle with taco seasoning (to taste).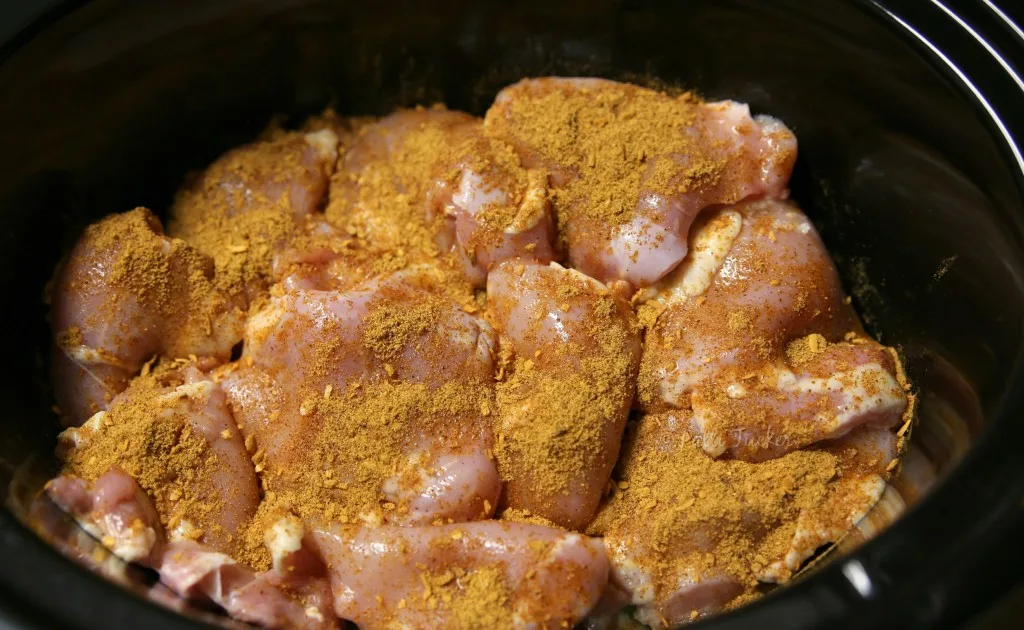 6) Turn the meat over with tongs and sprinkle with taco seasoning (to taste).
7) Top with diced garlic.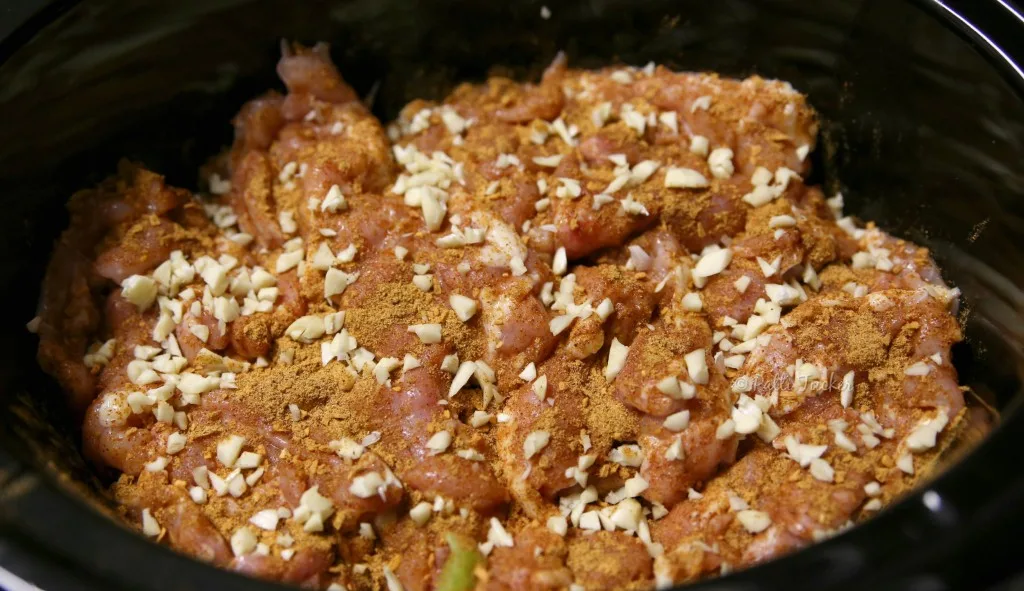 8) Top with the remaining peppers and onion.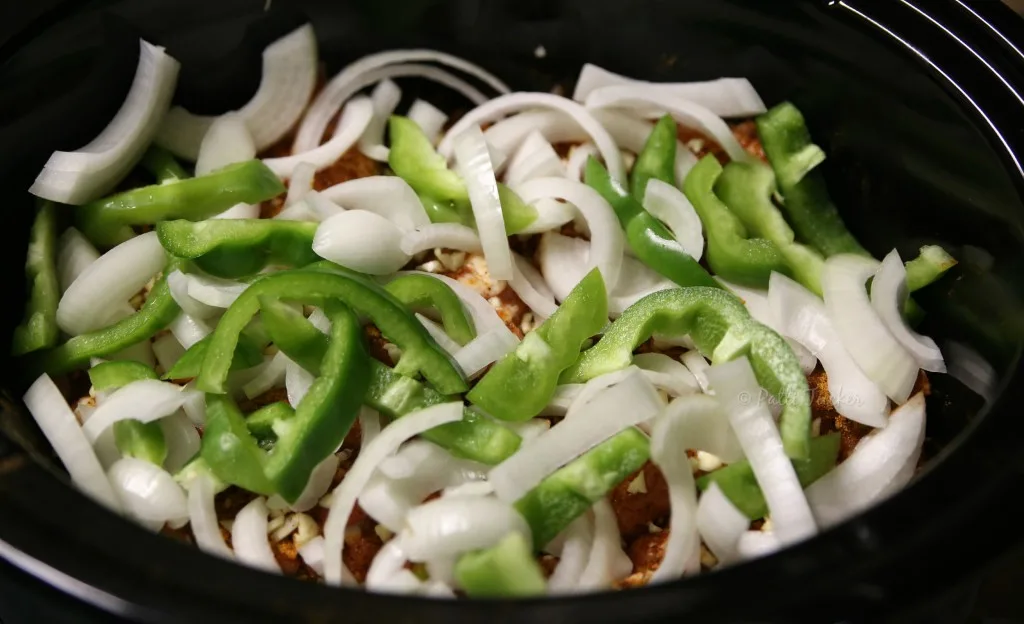 Place lid on slow cooker and cook 4 hours on high or 8 on low.
When done, take out chicken and shred between two forks. Return to slow cooker and stir in with peppers and onions.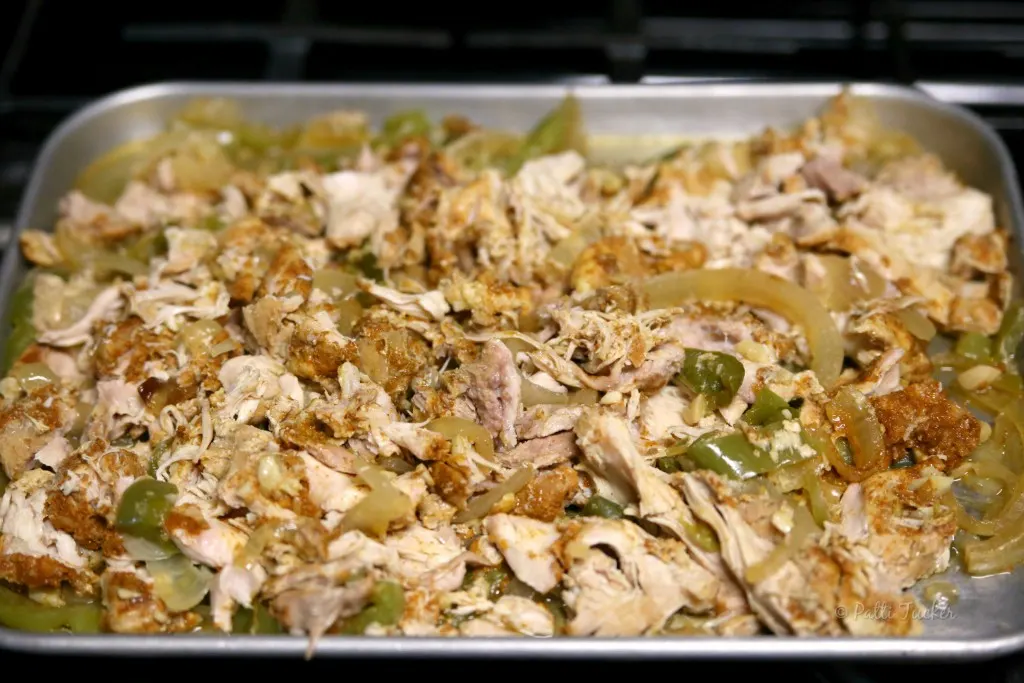 Optional: squeeze the juice of half a lime into mixture, stirring before serving.
Serve with warm tortillas (you can make your own: HERE), guacamole and whatever cold one does it for you.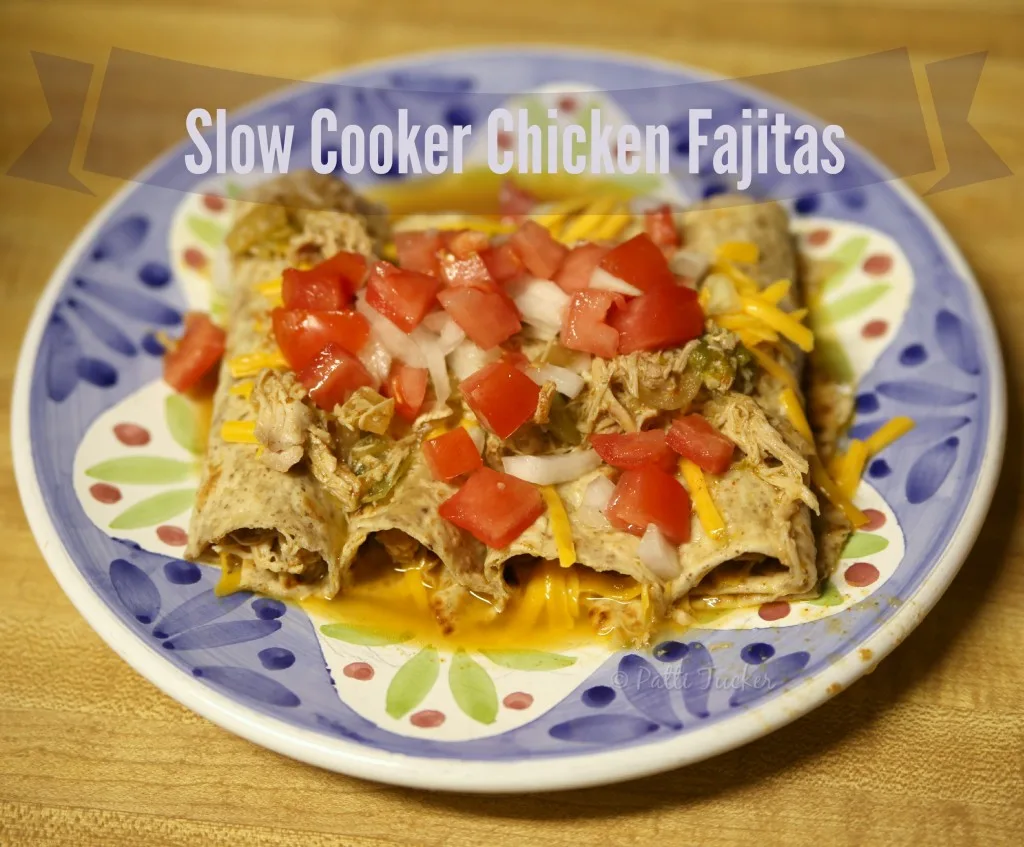 Happy Eatin', Y'all!
~Please share on your favorite social media. Thank-you!~