Yes, tortillas with a healthy twist, just as long as we remember that everything is relative, mah Mexican Food lovin' babies!
I found a recipe called Healthier Soft Tortillas and thought: Why not? I'll pretty much try anything once.
Curiously Odd Side Note on the I'll Try Anything Once Statement: While trolling the freebie snacks at Costco, one of the vendors was offering Coconut Water. Can you believe I've never tried it? As a runner, I'm always on the prowl for easy-to-ingest electrolytes (coconut water is packed with them), yet there is something about a product called "coconut water" that makes my lip curl…for good reason…I hated it. I had such a strong distaste for it that it evoked laughs from those around me. The vendor was stunned. Said I was the first person she's seen that dislikes it (doubtful). I told her that my infamous hurling go-around with the freebie escargot was infinity more delicious than what she was offering. RUDE! I then made my way to the chicken flautas to banish the ick from my tastebuds. It worked. Thank God.
…and we're back to tortillas.
The recipe is very simple, especially for a first timer. Although, I will say that I think the secret to a great tortilla is a smokin' hot cast iron pan. ~ A gentle reminder: OMT! uses Amazon referral links. When you do your shopping through the Amazon links on this page, you support the blog at no cost to yourself. It's much appreciated!~
For this recipe, I used a small-sided pan like this one: Lodge Cast Iron Round Griddle
This type of pan makes it easy to flip the tortillas. Or to make grilled cheese…but that's another post.
Here what ours looked like when done: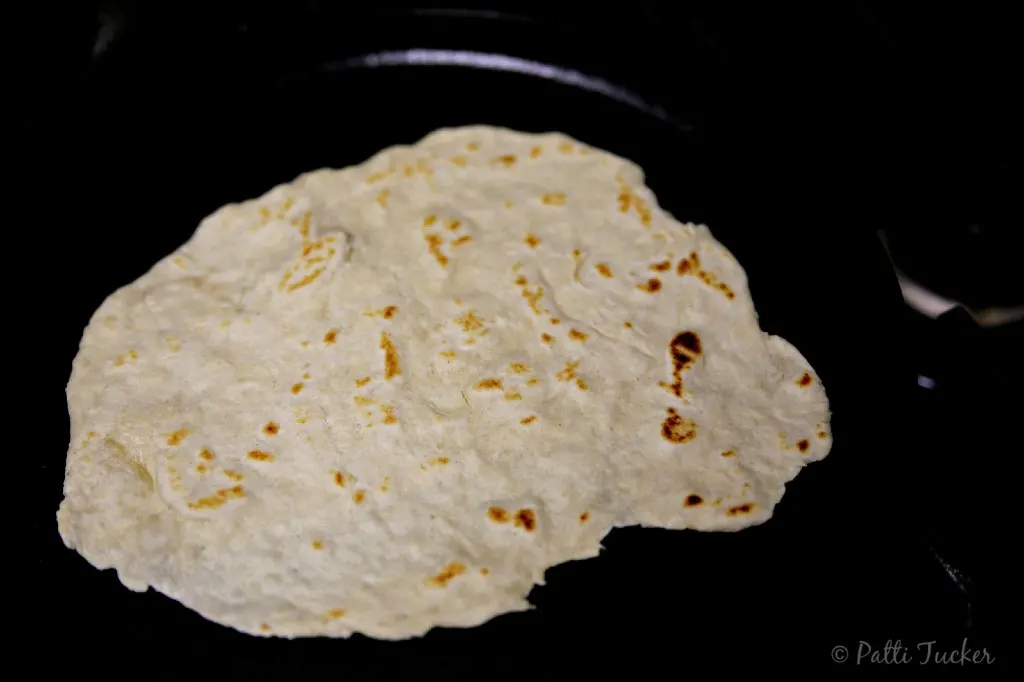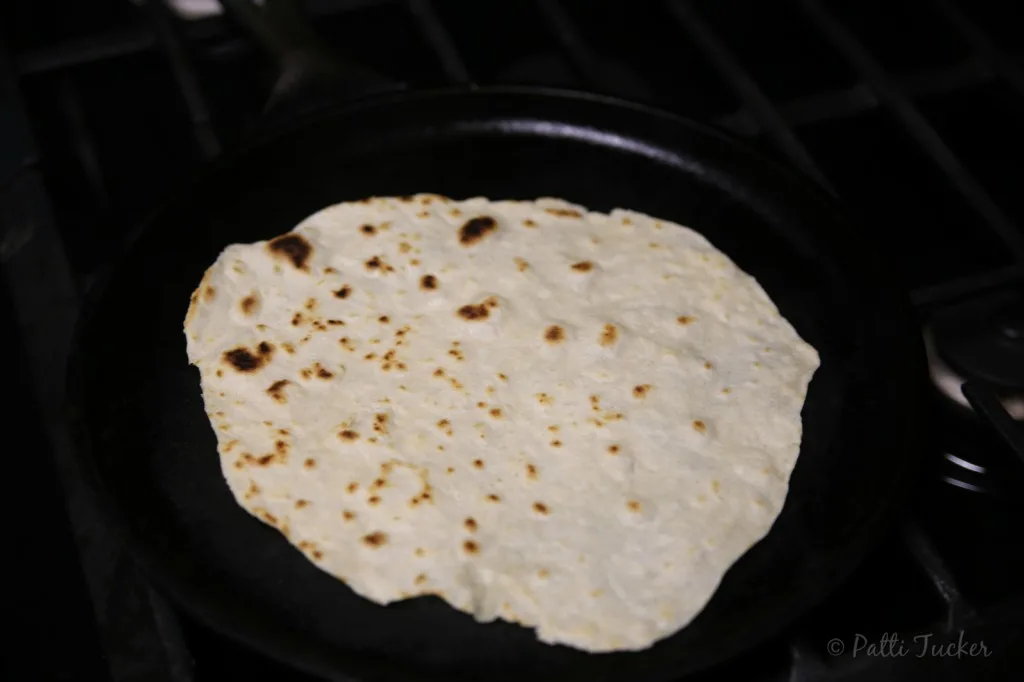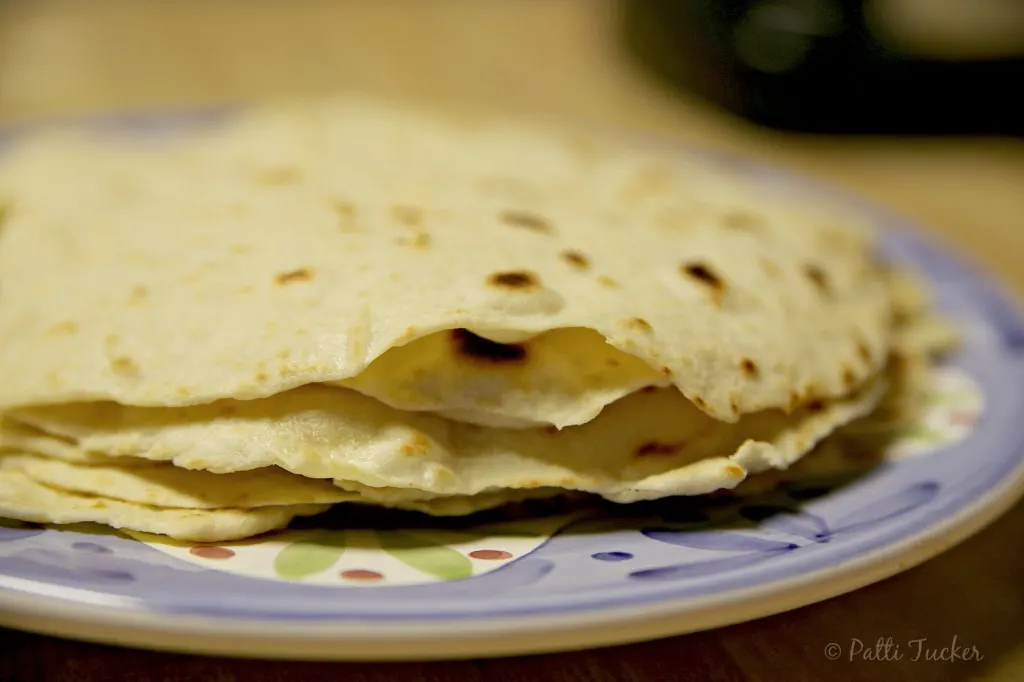 Known Homemade Tortilla Fact: Tortillas do not have to be perfectly round to taste amazing.
Ready to try your hand at making tortillas?
Here ya go!
Homemade Tortillas With a HealthyTwist
Ingredients
3 cups flour
1 1/2 tsp salt
1 1/2 tsp baking powder
1/2 cup coconut oil
3/4 cup very hot, yet not boiling, water
Instructions
Whisk together dry ingredients.
Cut in coconut oil. (1)
Mix in water.
Knead 1 minute or until dough is no longer sticky.
Divide dough into 12 balls.
On a non-greased, preseasoned cast iron skillet, pre-heated to a medium heat (adjust the heat as needed so not to burn tortillas), cook one minute on the first side and 30 seconds on the second side.
Place in tortilla server or on a plate under a towel to keep warm.
Store in Ziplock bag. Do not place in fridge, as they will turn rock hard.(2)
Notes
1) My coconut oil was a liquid when adding since it was the summer months. I had no issue blending everything together.
2) These were delicious as cooked. We stored in a Ziplock baggie on the counter and also had them the next day. We simply heated them through on top of a gas burner and they were as good as the day before.
3) You can taste a bit of the coconut oil, but for the most part they tasted pretty true to a flour tortilla.
Recipe via tenatthetable.com
https://ohmrstucker.com/homemade-tortillas-with-a-healthytwist/
Happy Tortilla Makin', mah babies!