Who doesn't love a delicious cheese ball (other than the lactose intolerant)?
They are ridiculously easy to make, as well as more economical and tasty than store-bought.
Not to mention, but I will anyway, almost effortless to customize to individual tastes.
Ready to be a cheese ball-making SUPER STAR?!
How does this look?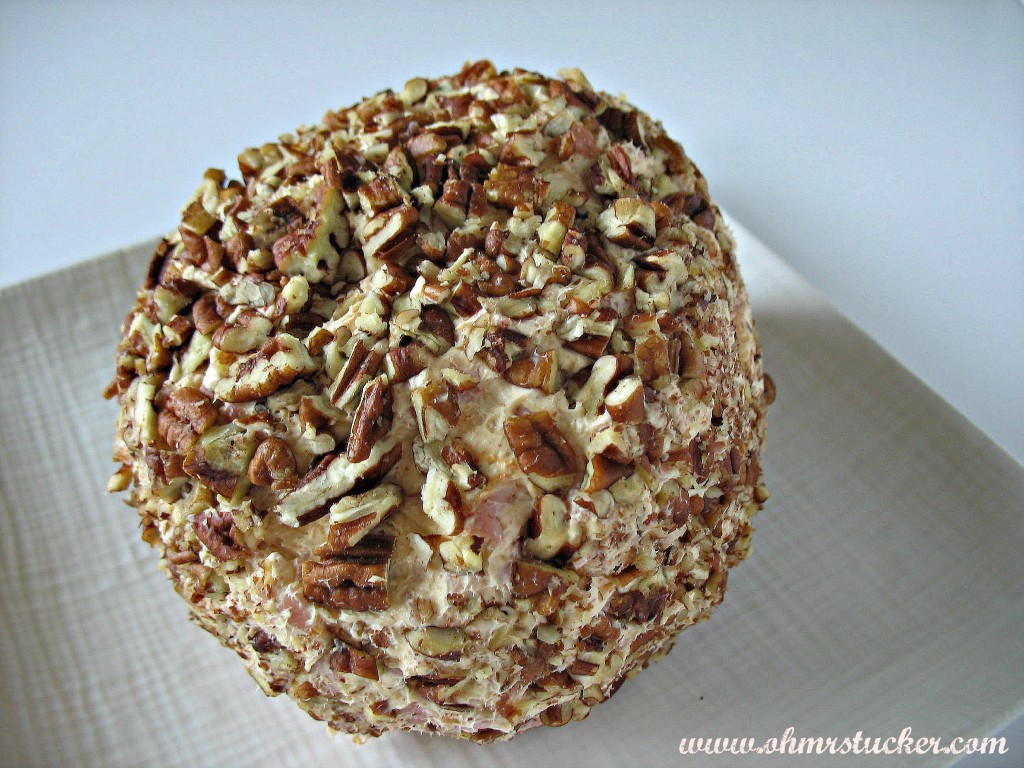 Take a look inside: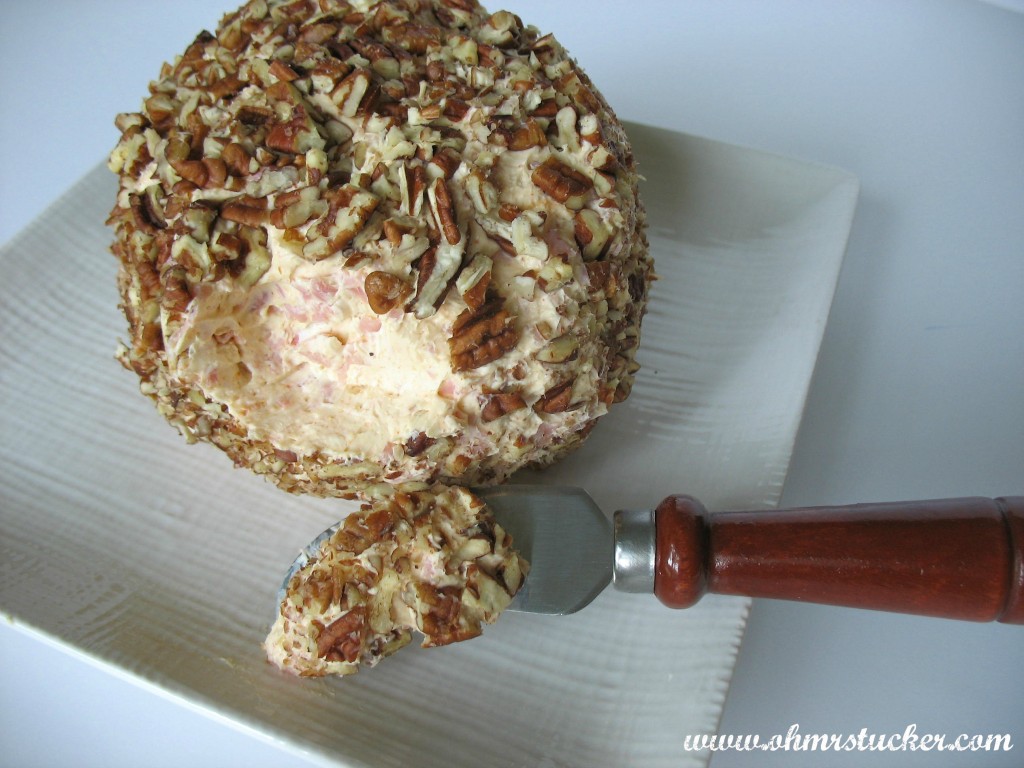 Here's what I love about this recipe: if you don't like a certain ingredient, leave it out or substitute it for something you love.
It's. That. Easy.
Pecans not your nut?  How about pistachios or walnuts?
Hate nuts?  Go neekid or roll in shredded cheese.
Not a fan of green onions or jalapenos?  Omit.  We won't tell.  Or judge.
This recipe is all about finding what floats your boat and serving it on a plate for all to eat.
Find what works for you and make it your signature appetizer.
Yes, that's allowed and encouraged here.
One more thing.  This is a great intro recipe for the kiddos.  Lots of mixing and getting hands dirty make it a fun holiday activity/tradition.
Since it's customizable, ask them what they'd prefer and serve it at the kiddie table.
BAM!  Instant chefs!
Easy Peasy Customizable Cheese Ball

Ingredients:
3 pkgs 8 oz. softened cream cheese
8 ounces (or one package) thin sliced deli-ham, chopped
1 cup shredded cheese, cheddar or mozzarella OPTIONAL
5 green onions, chopped OPTIONAL
3 jalapenos, seeded and chopped (chopped w/seeds for fiery version) OPTIONAL
2 cups chopped nuts OPTIONAL
1 tsp. garlic powder
1 tsp. onion powder
1 tsp. smoked paprika
Instructions:
Thoroughly stir together cream cheese and spices.
Mix in meat, green onions, jalapenos and cheese.
Form into ball and roll in nuts.
Cover and refrigerate to firm up.
Serve with cracker or crudites.
OPTIONAL IDEAS:
* Instead of adding the shredded cheese to the mixture, you can roll the ball it instead of nuts.
* Use all ingredients, including nuts, in the mixture, then roll in smoked paprika.
* If making with kids, divide the cream cheese in half and make two smaller balls for them, each with different ingredients.
So Easy!
Who is making one for their holiday party table…or just a weekend snack…or a thank you for a special neighbor…or…?
Tired of searching for a popular OMT! recipe?
Rest yer weary fingers.
Except to click on the image.
You still have enough strength for that.
COME ON!
YOU CAN DO IT!