You've seen the first zucchini bread recipe, and as promised, today's post includes the second.
But first, how about some pics!
Look at that glorious fluffy lift (oh, sour cream, how I love thee):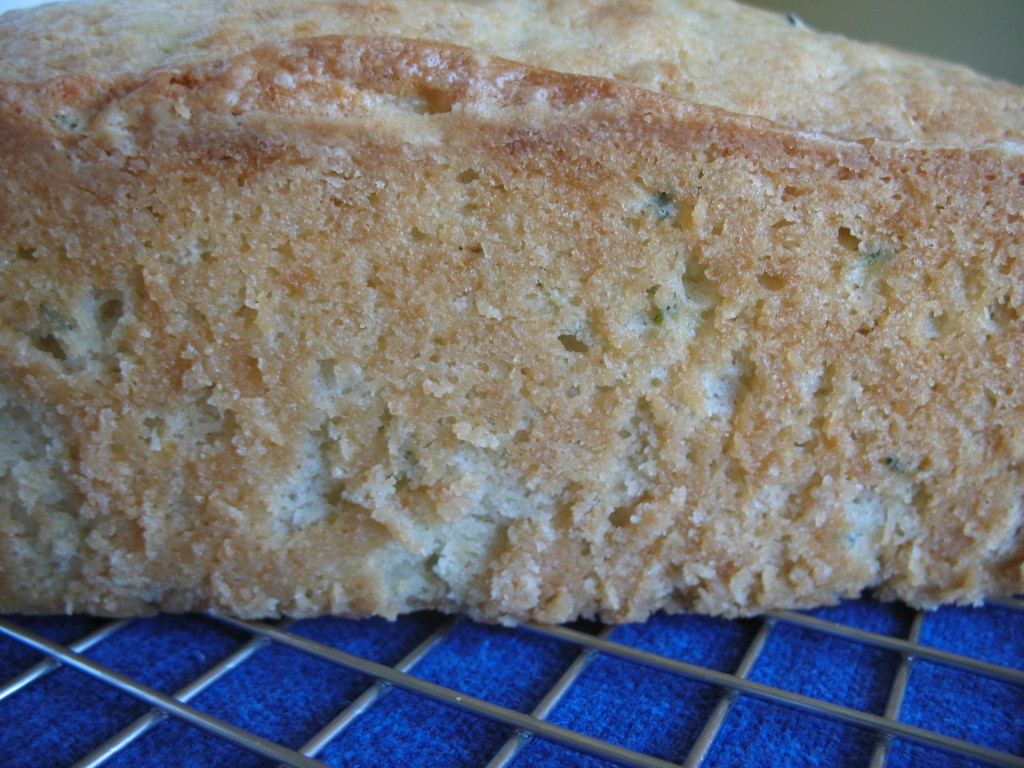 So lovely, so vanilla-y, so perfectly browned: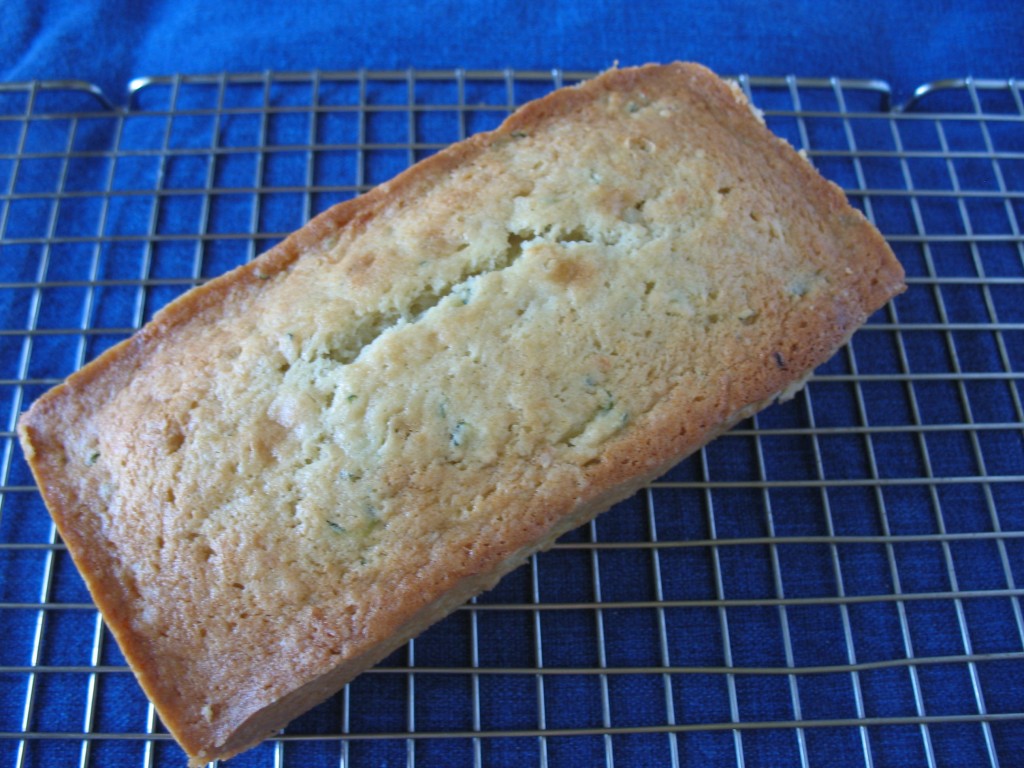 The two different loaves side by side.  The one from last week is definitely heartier and heavier, while this one is more tea-time or impress the MIL with your culinary mad skilz.  Both have the coconut oil adaptation.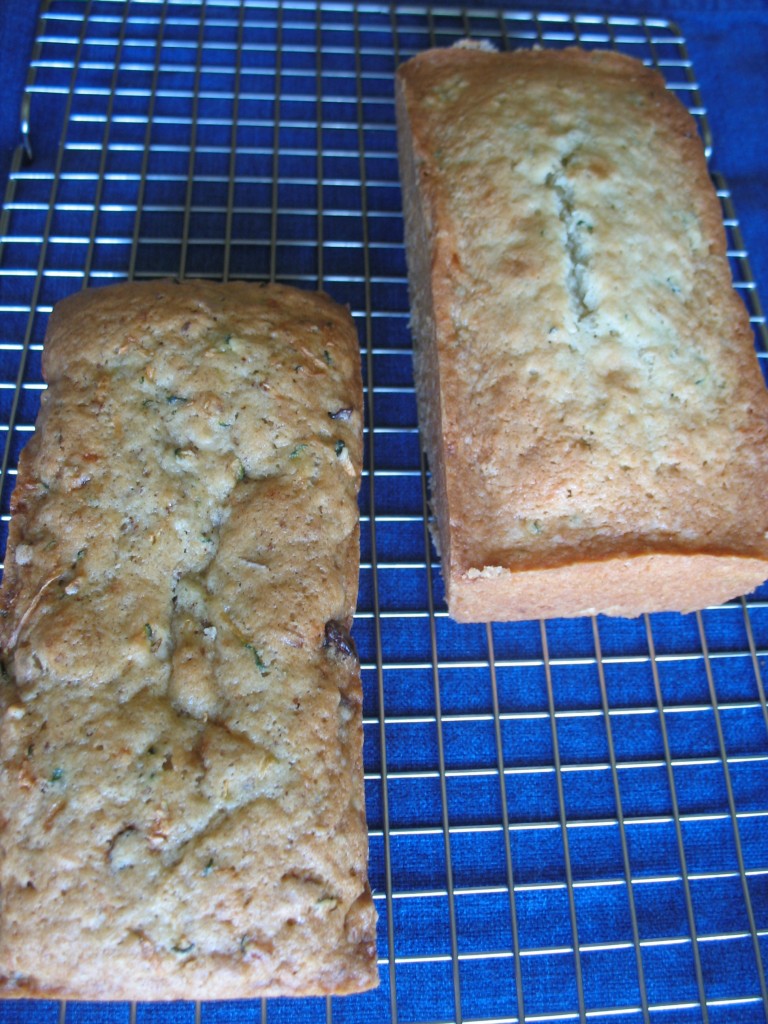 Doesn't hurt that it's delicious to boot.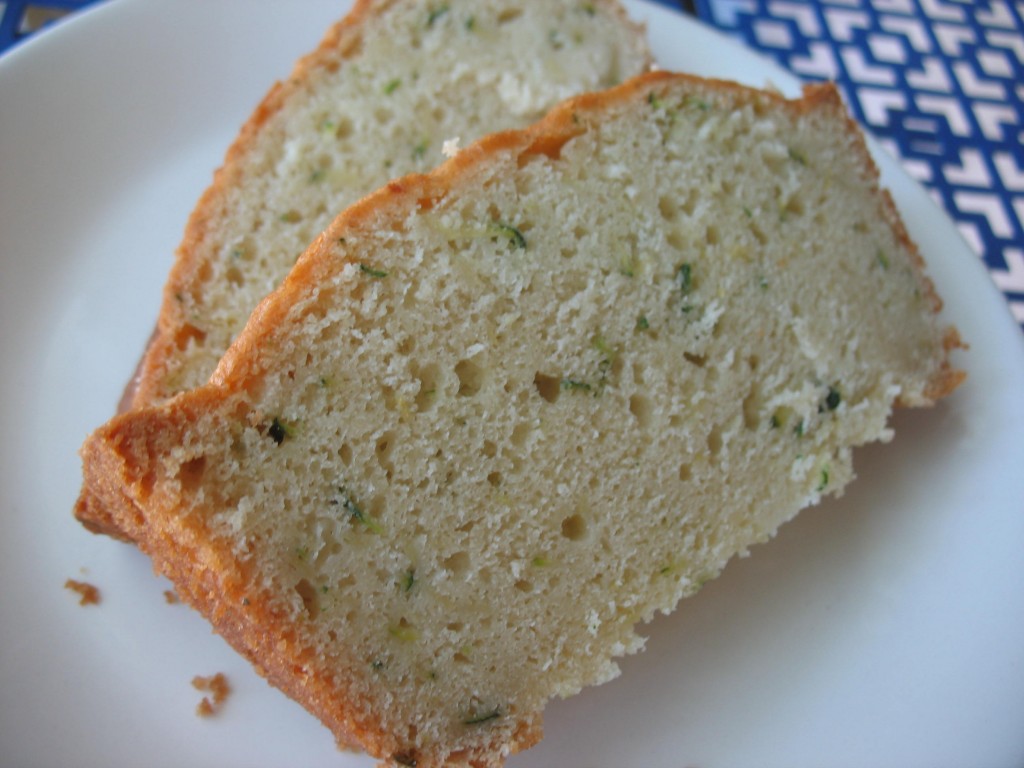 Recipe anyone?
Ingredients
3 cups all-purpose flour
1 teaspoon baking soda
1/2 teaspoon baking powder
1 teaspoon salt
2 cups sugar
1 cup coconut oil
3 eggs
1 1/2 teaspoon vanilla extract
1 cup sour cream
2 cups shredded zucchini, skin on
Instructions
Preheat oven to 350 degrees F (175 degrees C). Lightly butter and flour two 9x5 inch loaf pans.
In a large bowl, sift (or whisk) together flour, baking powder, baking soda and salt.
In a large bowl, beat together sugar and coconut oil. Add vanilla. Add eggs one at a time, beating well after each addition. Blend the flour mixture into the wet mixture, alternately with sour cream. Stir just to combine.
Fold in the zucchini and mix just enough to combine.
Pour batter into prepared pans.
Bake in preheated oven for 80 minutes (start checking for over-browning at about an hour), or until a toothpick inserted into the center of the loaf comes out clean.
Cool on wire racks.
Notes
https://ohmrstucker.com/zucchini-bread-done-right-recipe-two/
Happy baking!
Please Share on Your Favorite Social Media! ~ OMT thanks you! ~