I have amnesia.
I have where-I-found-this-recipe amnesia.
For that I am truly sorry, because whoever created this deserves a stinkin' cake-filling medal.
Ain't even kidding!
Look at this lovely bowl full of fluffy cake-filling nirvana: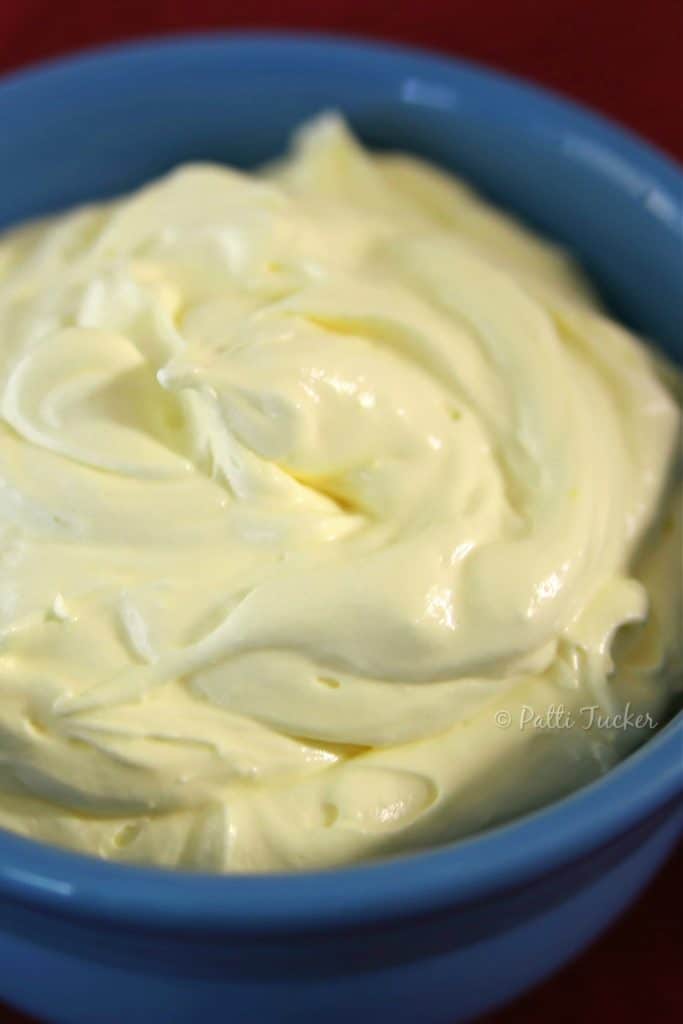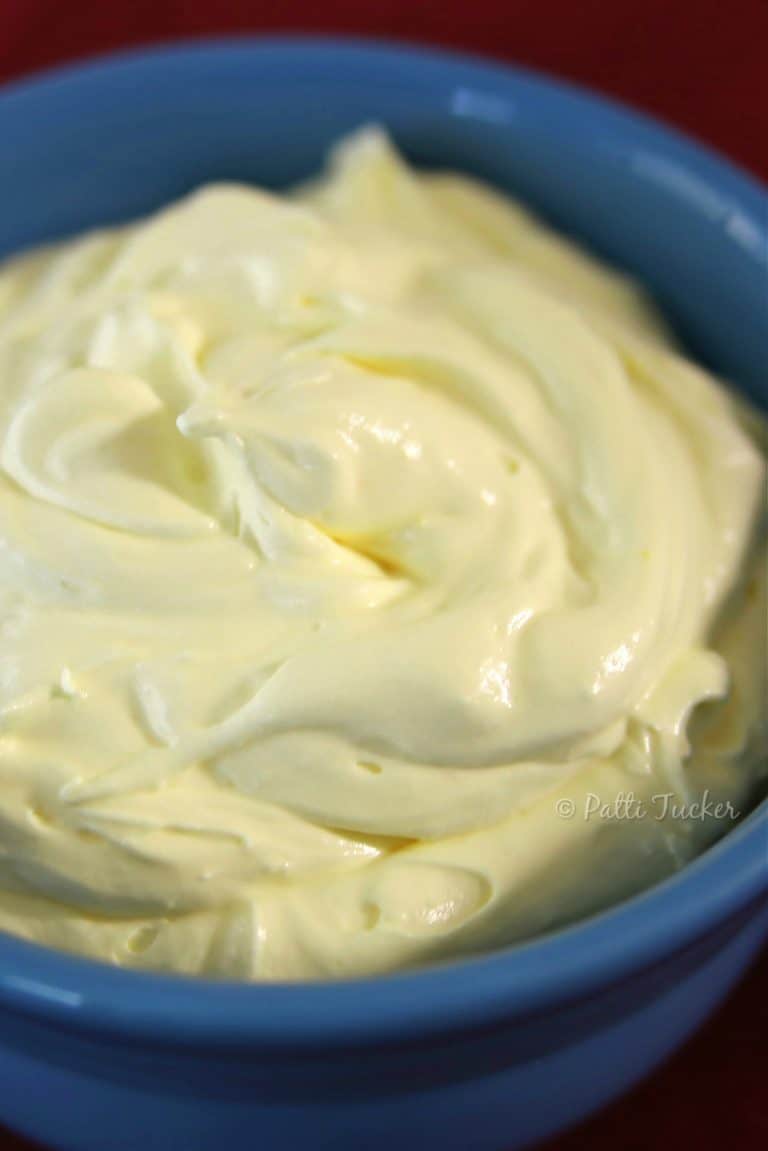 We'll just cut the chit-chat and get right to it, shall we?
THE RECIPE
Ingredients:
1 large box vanilla instant pudding mix.
1 1/2 – 2 cups Cool Whip or heavy cream
Instructions:
* Mix pudding mix as directed, except use only half the milk called for (1 1/2 cups).
* Place in fridge for about 5 minutes to set.
* Fold in Cool Whip or whipped heavy cream (I used 1 1/2 cups Cool Whip)
* Makes enough to fill and top a two-layer cake.
As soon as I made the filling and knew it was gold, my brain immediately started to play around with it for modifications:
* Cut up fruit and add to filling.
* Add mini chocolate chips.
* Flavors, so many flavors of pudding available to try!
* One flavor filling to fill the cake – another to top the cake.
* Use on cupcakes!
* Pancake, waffles and French Toast filling!
* Make and hide in the back of your fridge – for your spoon only!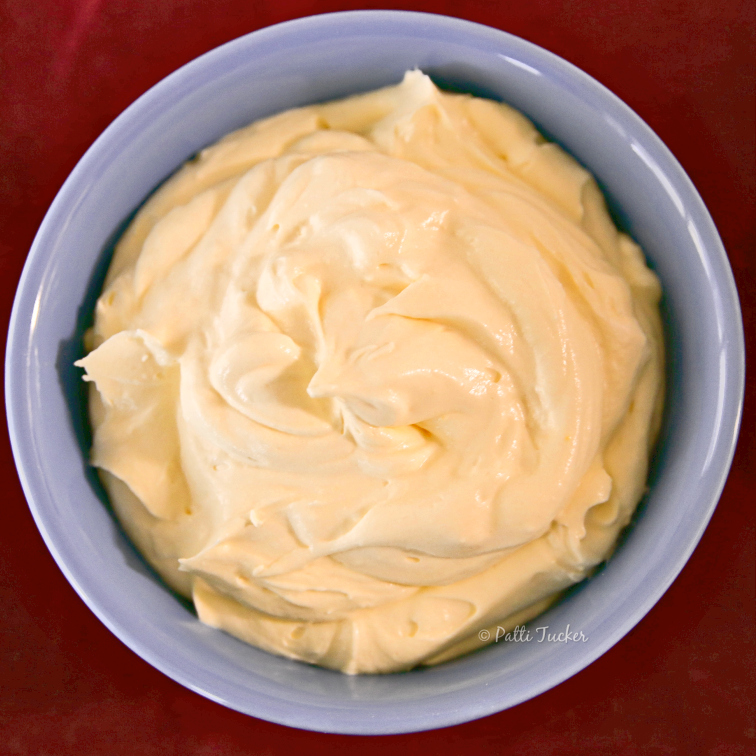 Here's how thangs went down:
* Years ago, I found a filling that spoke to me on paper, but I never got around to making it. I copied it and tucked it away, until now.
* I had a new cake recipe that I wanted to try.
* I thought I'd try the filling too.
* Turned out the filling was so good that I didn't frost the cake, I simply used the filling to fill and top the cake.
* We almost fainted from the sheer joy and deliciousness.
Full Disclosure: We didn't come near to fainting, but if I could have, I would have.
* After I filled and topped the cake, we licked the container clean that held the filling. Like kids. I had it on my fingers and face and shirt. I ain't ashamed.
* We ate a piece of cake each and fell in love. With the cake-filling. Cause we're already in love with each other. Just thought I should clarify. But, totally feed this to someone whose affection you seek. It should do the job.
People. Try this filling. DO IT!
I soooo want to link where I found this bit of cake-filling nirvana, but I don't know to whom the credit belongs.
THANK YOU, ANONYMOUS STRANGER!
If y'all will excuse me, I need to go make filling.
No cake.
Just filling.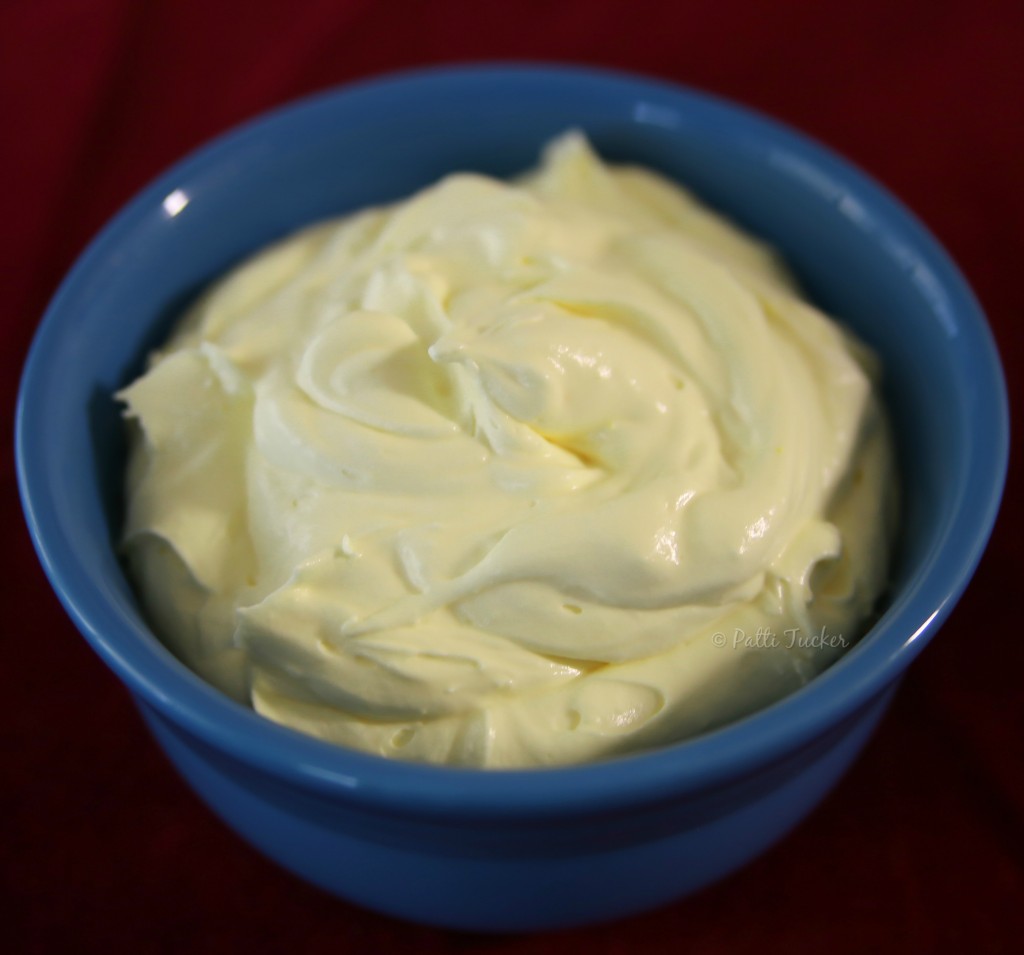 If you're interested in having the Top 10 OMT! Recipes in one place (no searching!), click anywhere on the image below ▼

Please Share on Your Favorite Social Media! ~ OMT thanks you! ~