I am an apple butter fanatic.
My first taste of apple butter came to me as a child.
I was offered a thick slice of dark pumpernickel bread, slathered with a thick layer of butter and topped with a generous portion of apple butter.
It was love at first bite.
~swoon~
I knew you could make apple butter at home, but until I saw a friend's facebook post about how easy it was to make, I had never stuck my toe in those waters.
That has changed and I'm happy to report is was one of the easiest things I have made.
Witness!
From this: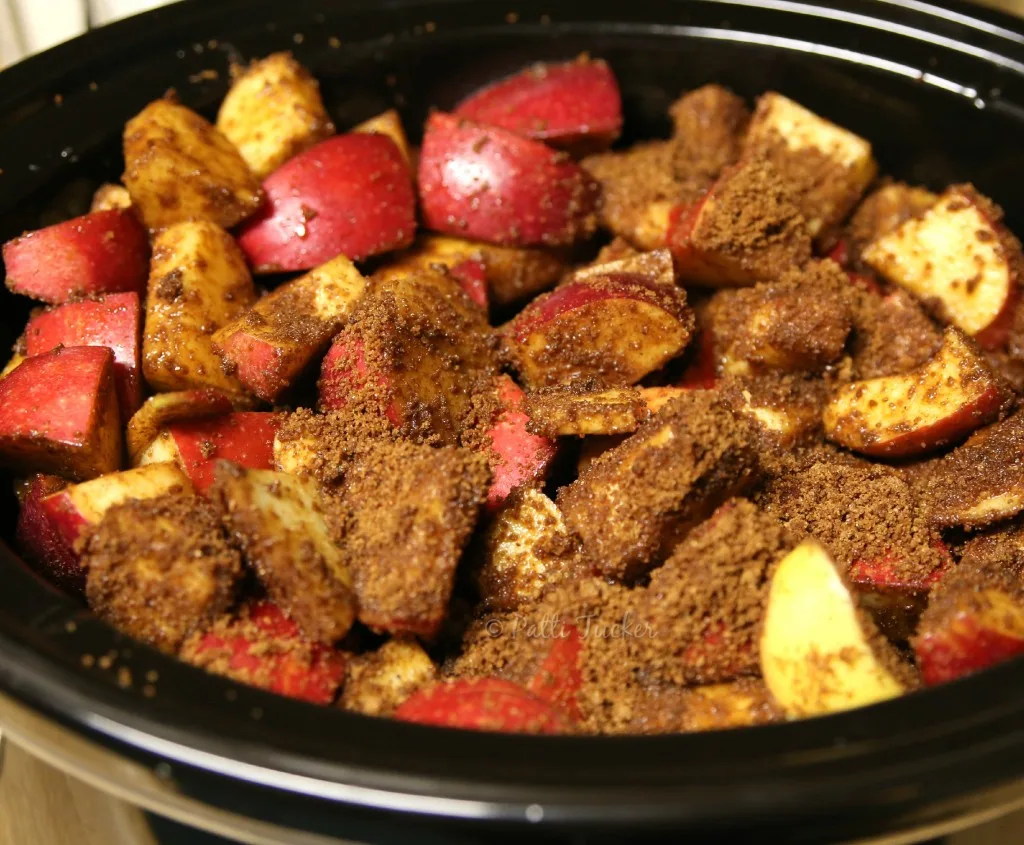 To OMGEE! this: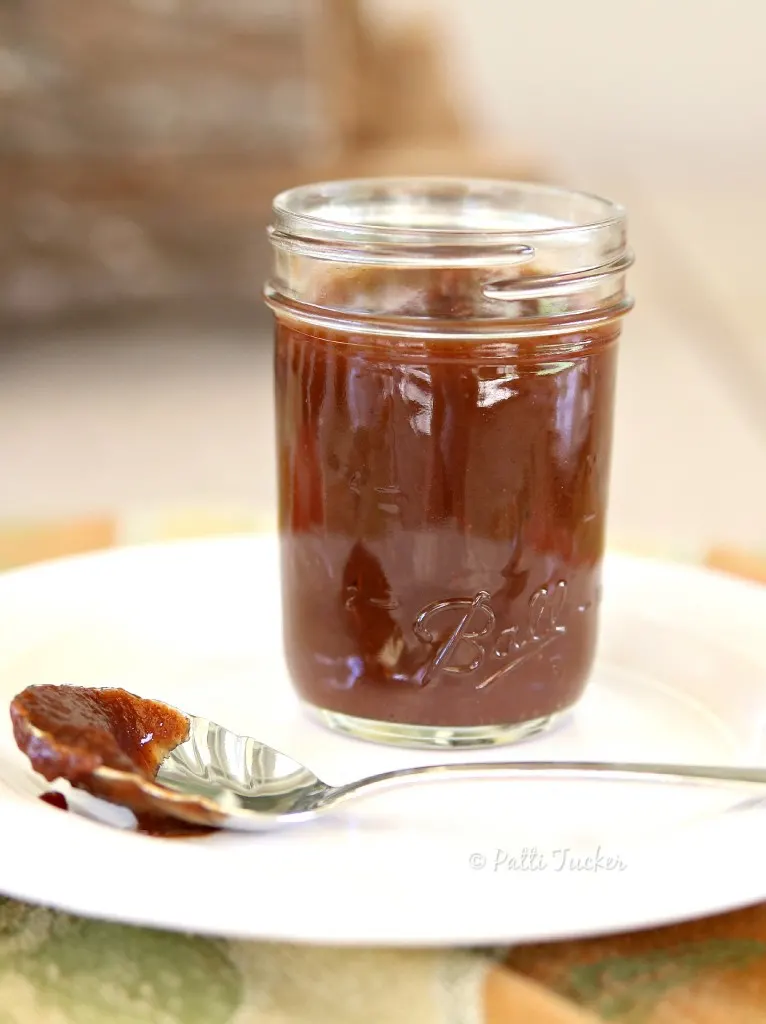 Easy Slow Cooker Apple Butter
Recipe adapted from Brown Eyed Baker
Ingredients:
9-10 large apples, cored and sliced
1 cup coconut palm sugar
1/2 cup dark brown sugar
1 tablespoon ground cinnamon
½ teaspoon ground nutmeg
¼ teaspoon ground cloves
1 tablespoon vanilla extract
Instructions:
Core and cut apples into large chunks. Place in large bowl.
Combine sugars, cinnamon, nutmeg, and cloves. Pour over apples and stir to combine.
Pour mixture into large slow cooker.
Cook on low for 10 hours.
After 10 hours on low, stir in vanilla extract, while breaking down any large apple pieces that remain.
Cover and cook for an additional 2 hours.
After the additional 2 hours,you can use an immersion blender to puree the apple butter until completely smooth, or puree in small batches in a blender.
For a thicker apple butter thicker, continue to cook on low with lid slightly open to allow steam to escape.
Allow the mixture to cool, then spoon into jars and store in the refrigerator for up to 2 weeks, or freeze for up to 2 months.
Notes:
~ I used one type of apple, but you can use a mixture of apples to vary taste.
~ I like thicker apple butter, so once the 12 hours were completed, I cooked an additional hour with the lid askew. Perfection!
~ I used small canning jars since there are no preservatives in this recipe. I stored the bulk of these jars in my freezer.
~ Small jars ensure all gets used in a timely matter before the apple butter spoils (1-2 weeks)
Many recipes call for peeling the apples, but I left the peel on for more nutrition and added (hidden for the kiddies) fiber.
After the apple butter had been cooked down and blended no one is the wiser.
Mom sneaky!
I used small canning jars, the one cup volume, so as not to waste one delicious spoonful. I kept a jar in the fridge and the rest went straight to the freezer (the jars are freezer-safe).
There are no preservatives in the recipe, so there's no forgetting it for a month before you must EAT ALL THE APPLE BUTTER!
Once the jar is empty, it's easy to pull a new one out of the freezer to thaw in the fridge.
Bonus Holiday Yum: Top a creamy Brie with apple butter for your hors d'oeuvre table.
I see you smiling!
You're welcome!
Next up: I want to learn how to can. Can all the things, especially apple butter!
Happy Slow Cookin', Y'all!