Do you like a sweet glazed donut? (YES!) Do you like muffins? (YES!) Then you're probably gonna want to try this simple recipe for Glazed Donut Muffins. (Y-E-S!)
Sunday, we had a very sick dog on our hands and then mid-morning three emergency vehicles were parked next door. I did what I do in these kind of circumstances to relieve stress; I bake.
Miraculously, these lifted our mood for a sweet respite:
Oh, momma…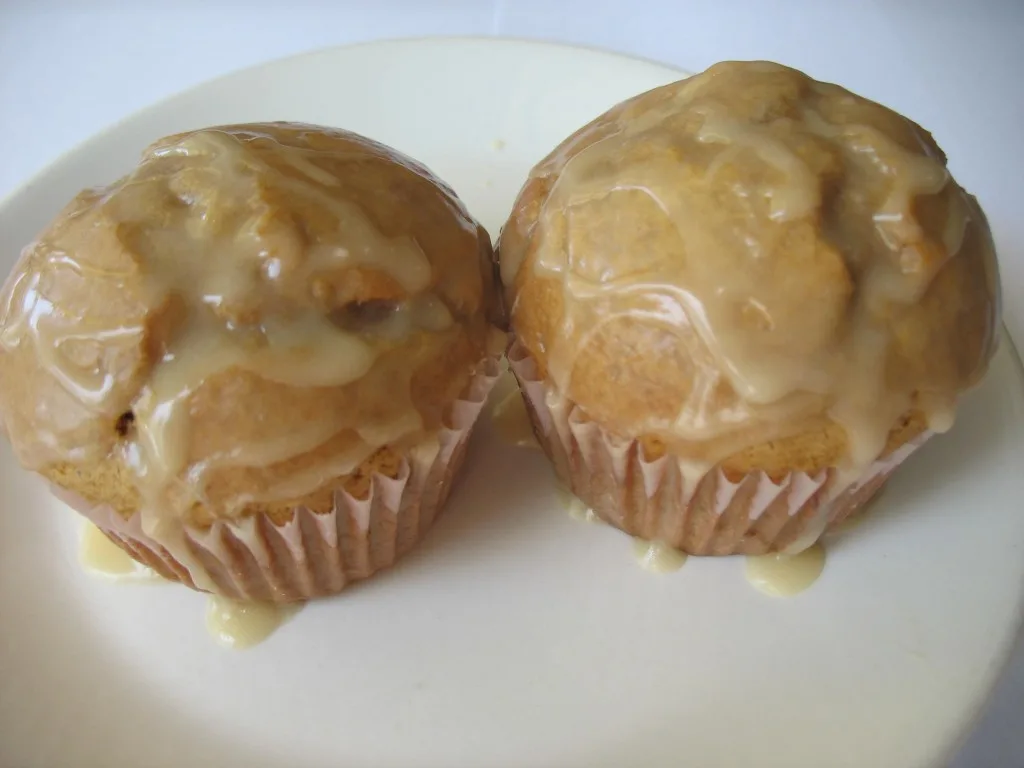 Oh, momma mia…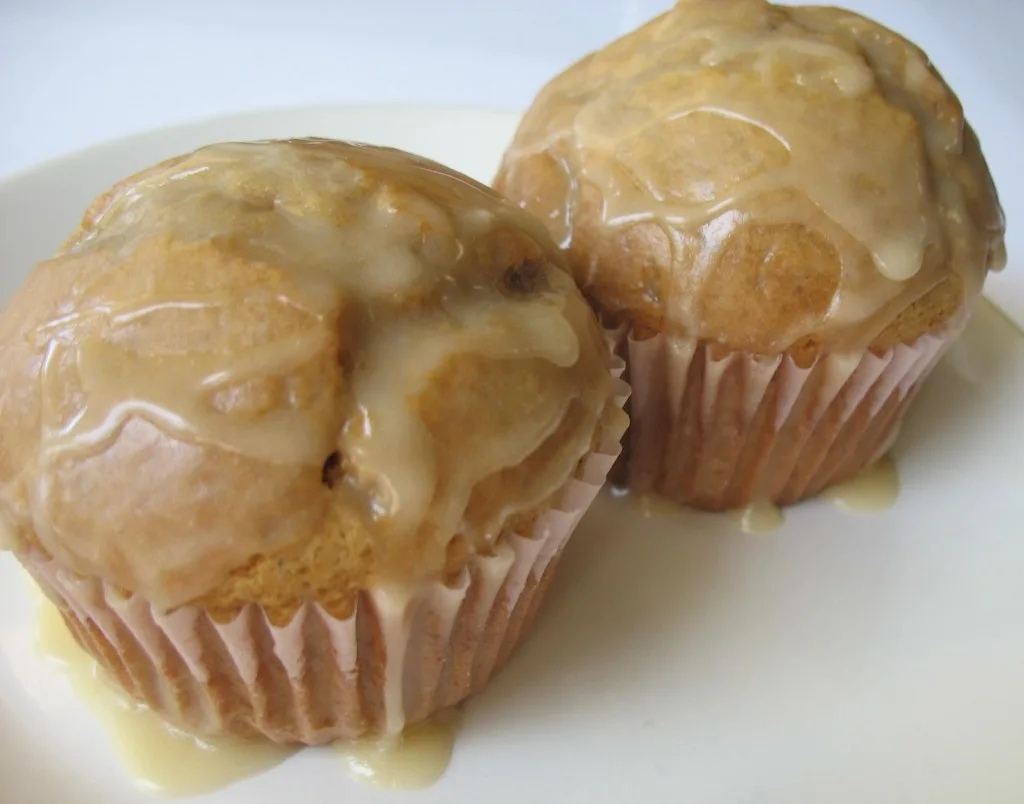 I threw two down my piehole faster that you could imagine. Grandmama likey.
The glaze was divine. You dip once, let harden, then dip again. A double-dip! Tell me the kiddos won't love that!
The muffins weren't as donuty as I had hoped, but it didn't slow me down much, while I ripped off the paper and nommed my way down to the crumbs.
* A reminder: OMT! uses Amazon referral links. When you do your shopping through the Amazon links on this page, you support the blog at no cost to yourself. Just click on the Amazon link, then shop as usual. It's much appreciated!
The recipe yields 12 muffins, but it gave me 14. I was surprised because the recipe calls for you to fill to the top, and I used a large muffin tin like this one.
This recipe will be coming with me for my next Sweet E visit. Girl is not a cake eater (the horror!), but I'm determined to find something cake-like that she'll enjoy. These muffins may be the golden ticket.
You can find the brilliant recipe over at Lil' Luna's site.
Enjoy!