I went to check my mail and my neighbor met me out front. John is a great neighbor. He and his wife Marilyn regularly babysit Dexter (as we babysit theirs). You remember Dexter: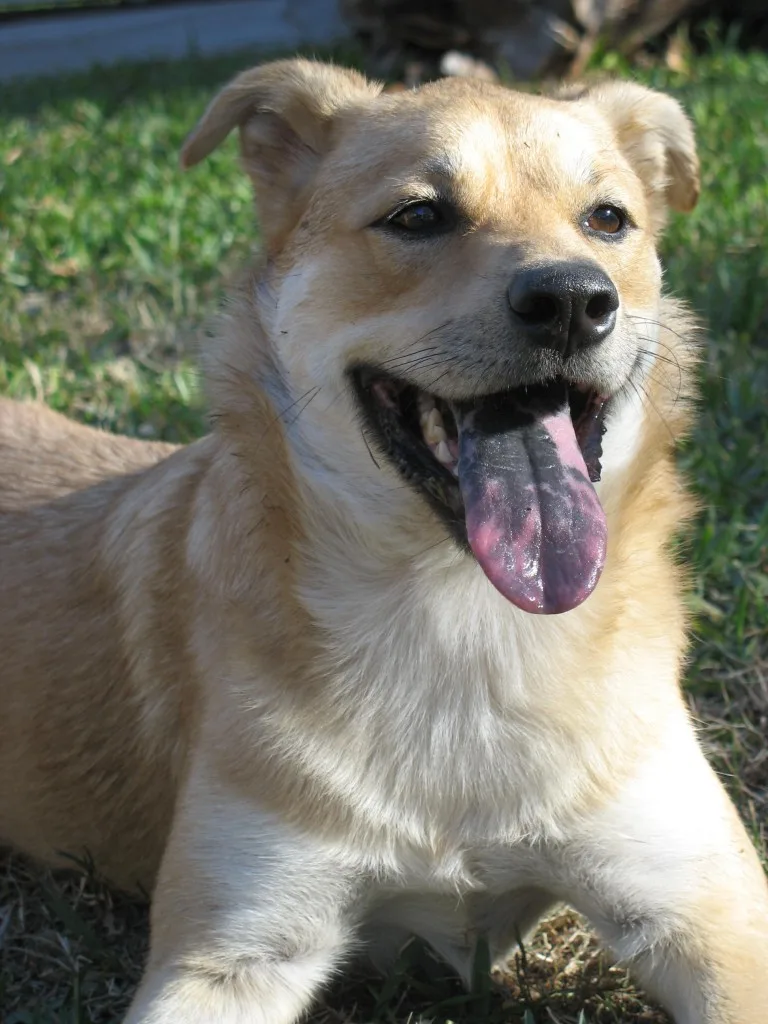 Not only are they neighbors whom we trust with our house keys, but they were a large part of Boy's youth; they were the next door neighbor grandparents.
So, we're out in the front yard talking about life and I give him a head's up that I'll be traveling again soon to babysit Sweet E for an entire week. WHEEE! There's a small lull in the convo and then he asks, "Everything OK?"
Lawsy, lately I'm as transparent as Saran Wrap.
I start, "You know how you're so excited to see those wonderful babies (he has two)?"
"Yep." (he really talks like that)
"While I am thrilled that I've been asked back and get to spend this time with E, I can't help but remember how hard it was to leave them the last time and, damn, it's the saddest thing to me." (I try hard not to cry here)
John nods, and dare I say has the beginnings of a tear in his eye.
"I wouldn't trade that Boy and Girl are comfortable with me there and trust me with their sweet baby, but how the hell did you do it all those years?!" (his grands are STATES away)
He thinks for a minute, then gives me the grandparent secret handshake: "It's one of the hardest things I've ever done. Not being able to see them….it was hard."
While the joy of being a grandparent is a given, the less talked about heartache of being a grandparent is that each time you separate from those amazing miracles it cuts you to the marrow.
Thus, the bawling in the car as you drive home and skipping your favorite burger joint because you just. don't. have. the. appetite. Yep, it's that bad. Nary an exaggeration in those last two sentences.
I will thrill in each lovely moment of this visit; I will. I will shun the reality that soon I must go home and leave behind not only Sweet E, but Boy and Girl as well.
When I get in the car to drive home, I'll remember John's words: It's one of the hardest things I've ever done. I'm thankful he showed me the secret handshake because there's strength in knowing others have been where you are and have survived. There's also strength in knowing one day I'll pass the handshake on to another, allowing them some peace in their pain.
I'll also remember that only when one is given the gift of loving this deeply has one lived. I'm grateful for the blessing TO LIVE!
Sure, it makes my eyes leak, but I'm grateful.