Y'all know my affinity for children's books, right? So many books, so little time!
~ A gentle reminder: OMT! uses Amazon referral links. When you do your shopping through the Amazon links on this page, you support the blog at no cost to yourself. It's much appreciated!~
Go HERE, HERE, HERE and even HERE and judge for yourself.
To recap: I love children's books!
What if you wanted to start a collection, yet had only $100?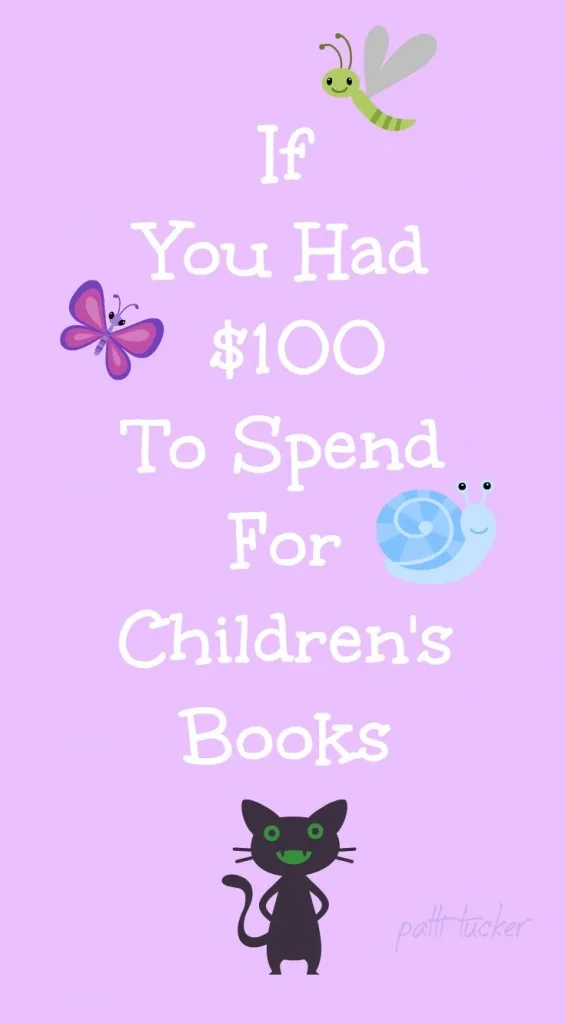 Whenever I have a chance, I'm in the children's section checking out books for all ages and it got me to thinking about the books I love and then wondering about the books you love.
Which brings me to the question, again: If you had $100 to spend for children's books (whether you're starting a library or adding to one), which ones do you include?!

Are Patricelli board books on your list?
Are classics like The Giver on your list? (Patti Fun Fact: This is my go-to birthday gift for 9-year-olds.)
Are books that make new mothers cry on your list?
Are books that make toddlers laugh and encourage you to use silly voices on your list?
Are books that promote shenanigans on your list?
Are books that highlight caring for others on your list?
Are books that encourage play on your list?
Are books that set fire to the creative spark on your list?
If you're anything like me, you could always use another recommendation for one. more. children's. book.
So, give us your best, the ones you can't live without, the ones you gift to others.
Let's construct a virtual go-to for parents just getting their kiddo's libraries started, or for grandparents wandering through the maze of amazing children's books maze.
A children's library for $100, a beginner's shelf, if you will.
Tell us your favs!
~If you love children's book as much as I do, or know someone starting their itty-bitty library, please consider sharing this post. Dog-eared smooches!~