Remember what happened when I bought two giant jars of natural peanut butter? No? Turns out we're not fans. I took one of the jars to Boy's house (mostly so they couldn't give it back!) and I resorted to making cookies with the other jar, really delicious cookies: Go See For Yourself Here.
Given our history with all natural nut butters, you'd think I'd steer clear after that. Nope. No steering clear.
A friend posted her adventures with making almond butter on facebook and it inspired me to make some myself. Turns out, we love the stuff! (omgosh! a mason jar!)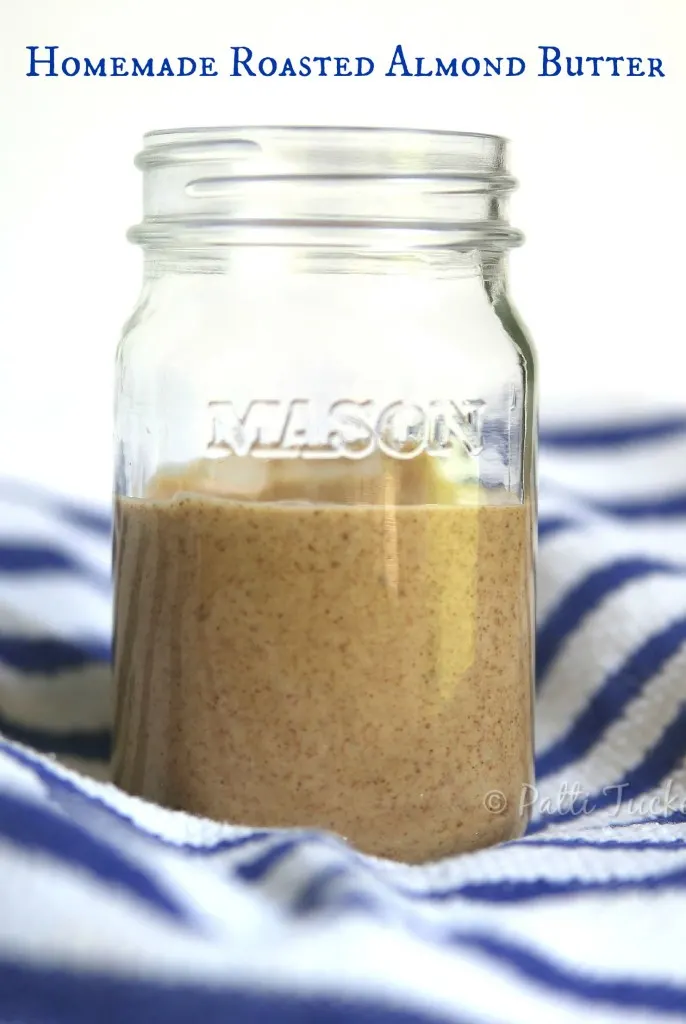 Garry, tasting almond butter for the first time: It's good. Much better than the natural peanut butter.
I can't think of a more glowing recommendation! This man is hard to convert from his beloved non-natural peanut butter. Sure, this isn't that, but it's might tasty. The best part for me is that it's #1) all natural #2) has no added ingredients (unless you want them) and #3) it's amazingly nutritious. The mommy in us never dies!
Let's get to the good stuff, shall we?
Since this was my first time making almond butter, I started with 2 cups raw almonds. While you don't have to roast them, roasting brings out their oil a bit and makes blending easier. Everyone loves easier!
I roasted these in my toaster oven, but you can certainly use a standard oven. Pour almonds on a jelly roll pan and shake pan until they are single layer. Start with a hot oven (400°) and roast without turning for 10-15 minutes. Use smell as your indicator of doneness. If at 12 minutes they are smelling deliciously roasted, pull them out. If not, wait for the full 15 minutes.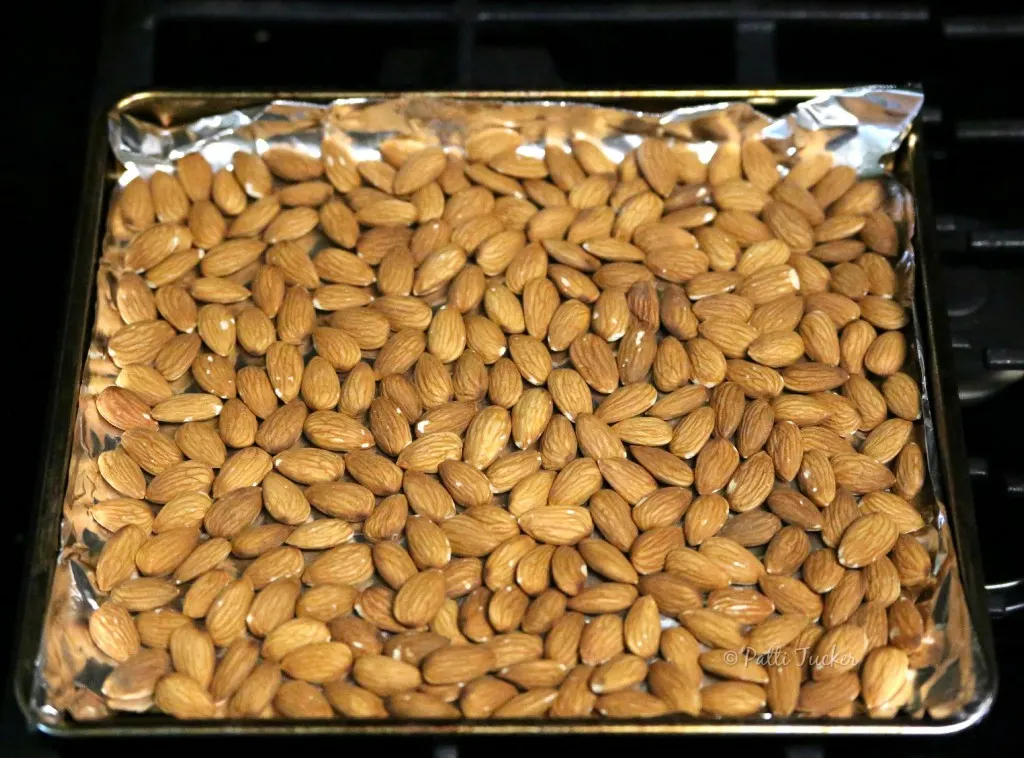 Cool completely.
Next up, throw them into a food processor. Set the speed on high and grind the heck outta those badboys. Patience is a virtue. Almonds will go from whole, to course meal, to paste in about 5ish minutes, depending on how powerful your processor is.
This shot is about 2 minutes in.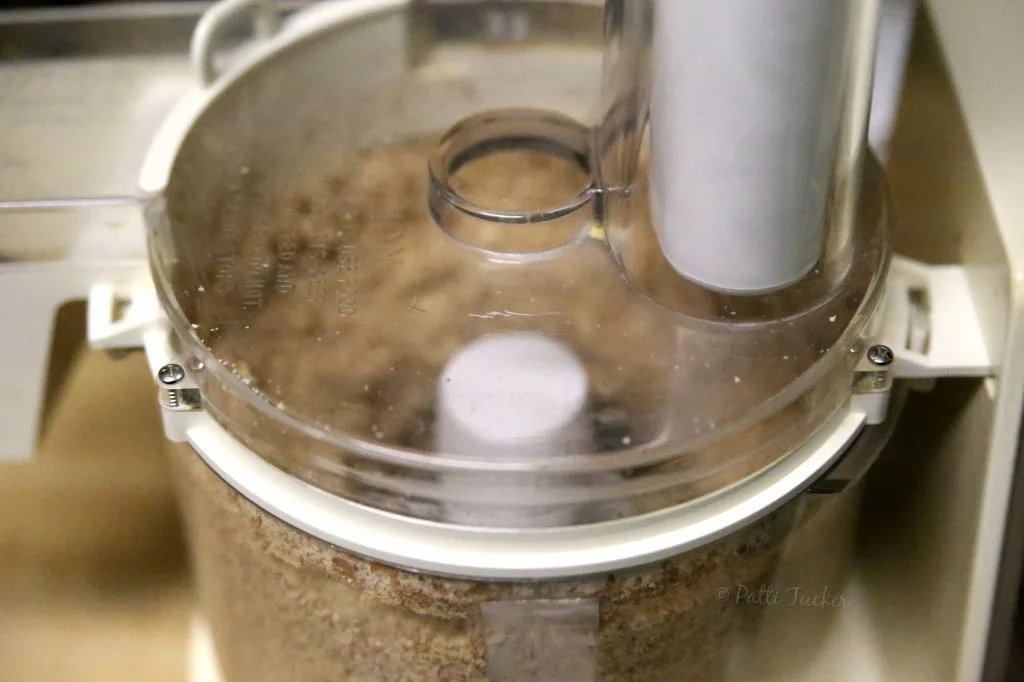 Soon, your almonds will resemble nut butter. Keep grinding until you reach desired consistency.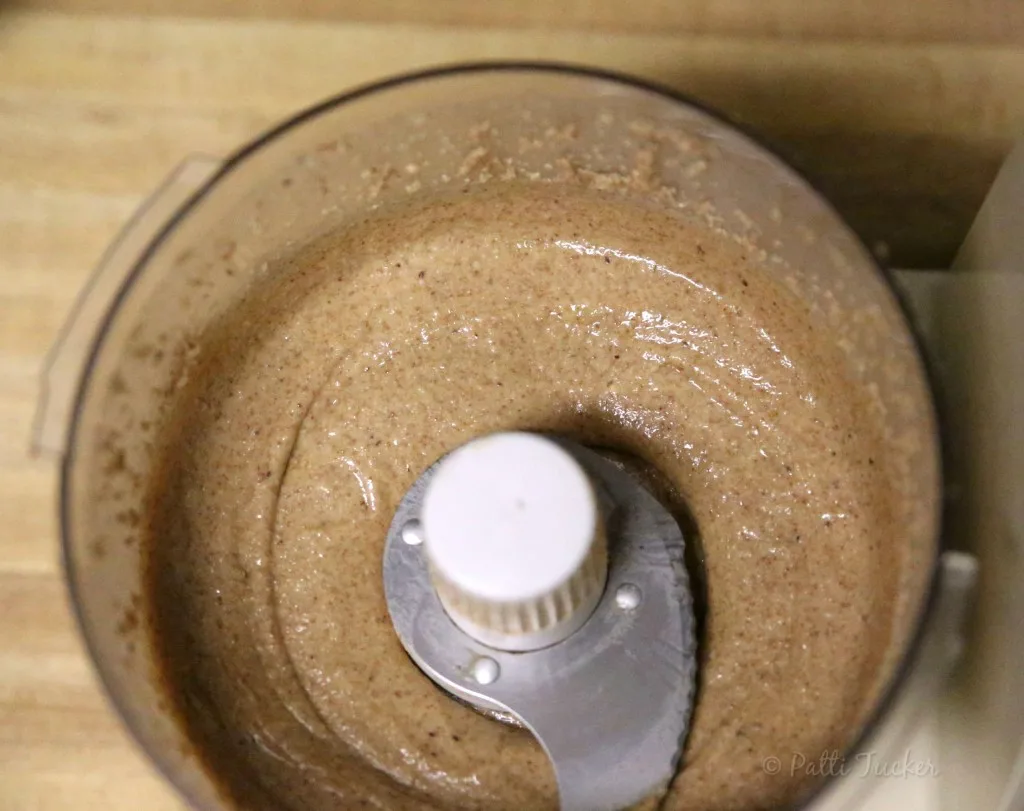 At this point you can add anything your tastebuds desire. I added about a teaspoon of regular table salt to make the flavor POP! If you desire a sweetener, you could add a bit of organic honey or maple syrup.
Some folks store their nut butters in the pantry and simply give it a stir before using, but without preservatives, the oil can quickly turn rancid in climates like Texas, so in the fridge it goes. I made it that day and we used it later that evening and it wasn't a hard mess to handle. It was soft and workable.
The one thing I'll do differently next time is throw in a few cashews. (God-bless, you!) Who am I kidding? I'm gonna tweak this recipe every single time I make it. The joy of the yum!
Tell me what y'all are putting in yours. TELL ME!
Happy Nut Buttering, Y'all!