Ooooo, we love a good dip and I bet you do too.
Remember when the price of avocados exploded due to the popularity of the Keto diet?
We didn't eat near as many as we wanted to…cause HOLY MOLY they were expensive.
Today, the prices have stabilized to near normal levels and we eat them almost daily.
Love us some avocados!
The very best thing for us is that we're fortunate to enjoy avocados year-round in Texas. If they aren't in the house, they're on the grocery list to buy.
Of course we love guacamole and are constantly whipping up a batch, but this avocado dressing is a little different and as versatile as well.
Time to up your avocado game, my babies!
If you love avocados, if you love a little spice in your life, then you're going to LOVE this fresh homemade dressing.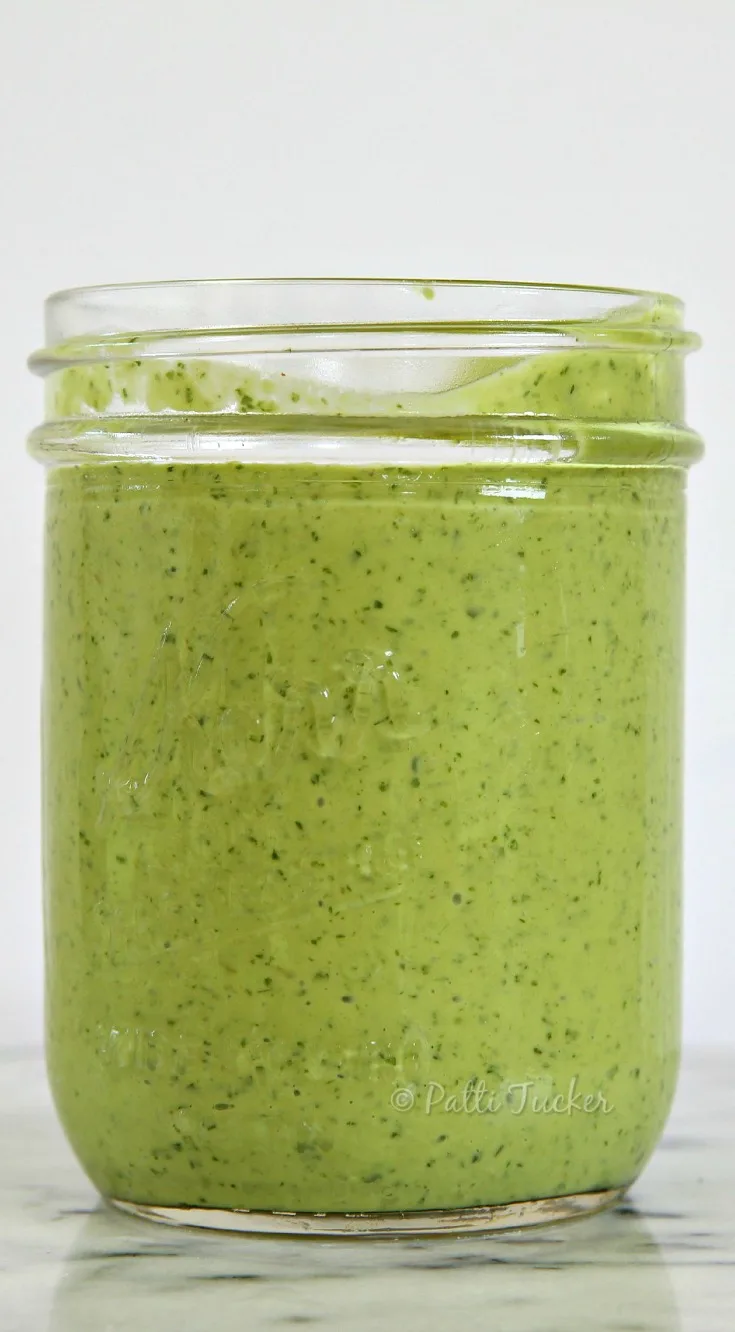 Fresh Homemade Jalapeno Avocado Dressing
Ingredients:
1/2 cup olive oil
2 tsp apple cider vinegar (you can substitute with red or white wine vinegar, depending on your taste preference)
1/2 – 3/4 tsp salt, depending on taste
4 tablespoons freshly squeezed lime juice
4 cloves of garlic, chopped
1 ripe avocado
2 cups cilantro, chopped
1-3 jalapenos, chopped (can substitute jarred jalapenos. 1/4 cup)
Instructions:
Add all ingredients into a blender, starting with oil, vinegar and lime juice.
Blend on high until completely smooth.
Use immediately.
Store remainder in the fridge.
Notes:
* You can omit jalapenos and it's still delicious!
* Use as a dressing or dip. Nom.
* You can enjoy this all year round, by substituting per-packaged avocado instead of fresh avocados.
* Recipe modified from Oasis Advanced Wellness
It's light, it's creamy, it's seemingly decadent (cause. it. is!), but the reality is it's packed with nutrition and health!
Look at it!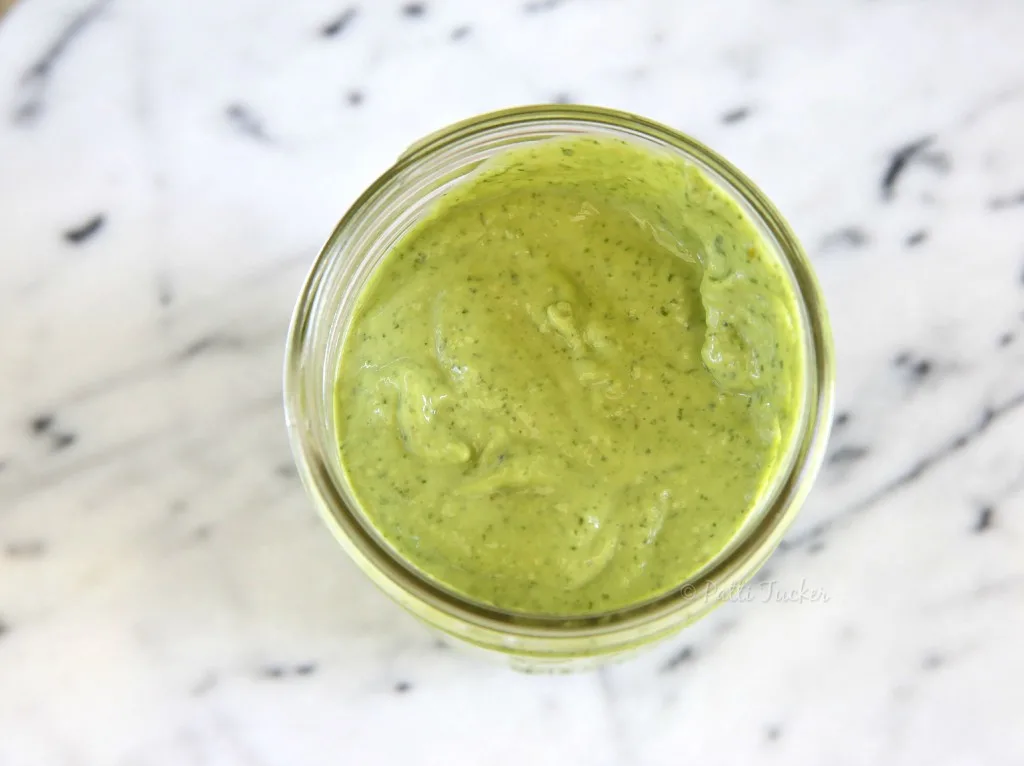 Don't you want to dunk a sweet pepper slice into that jar? Yeah, you do!
While Garry prefers most of his food spicy, I am not as big a fan of the heat as he is.
Our solution: Blend ingredients without jalapenos. Once blended, pour a half of the dressing out of blender for my use. Add jalapenos to the remainder in blender and blend until well mixed.
If you do this method, you might also want to cut the jalapenos amount by half…but not Garry, nope! The more, the 'picier!
As noted in the recipe, I'm sure this dressing would turn out just as delish with pre-packaged mashed avocados (when you need a taste of summer in the winter!).
Use on salads, baked potatoes, as a dip, with pizza!
Let us know how you like to eat it.
Unless it's with cake…don't tell us that. That's just wrong.
Happy Dippin', Y'all!