When I think of hummus, the word conjures images of the Middle East and a healthy diet with all the mmmmm-mmmmming, you know, if you love hummus like I do.
The Lebanese arm of my family insists that store-bought hummus is a less tasty version than homemade. Isn't that the case with everything?
Knowing that Pam (my lovely SIL) makes her own hummus, I asked for her recipe and she graciously agreed to share it with me…and you!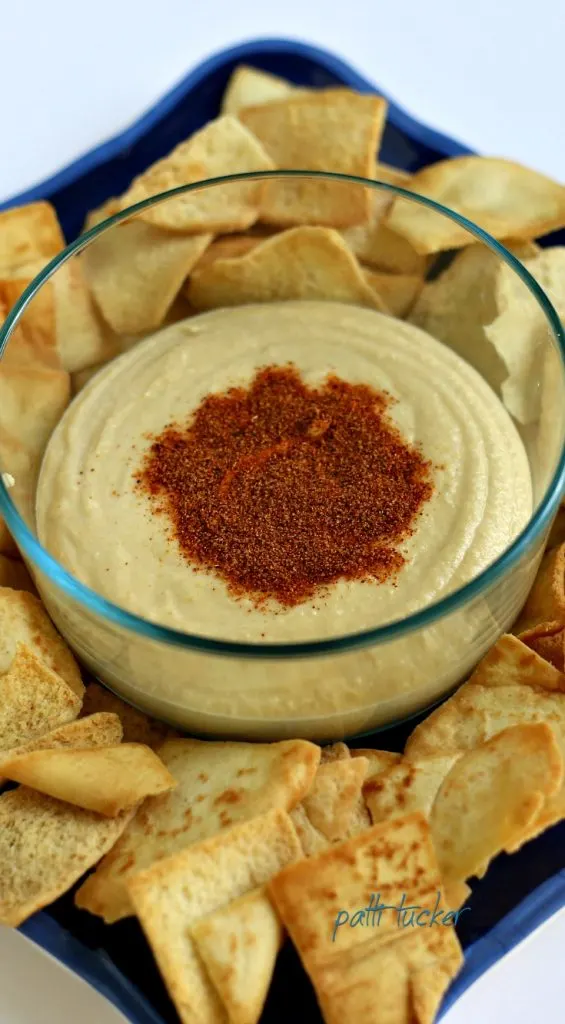 So, what exactly is hummus and why is it so tasty?
Hummus is mostly comprised of mashed chickpeas, with other ingredients added for flavor and texture.
It's also a smart and healthy addition to your diet. Check out the nutritional vales HERE.
Fun Language Lesson: "Hummus" means chickpeas in Arabic.
One bit of advice before we get to the recipe: If you love hummus, go ahead and double this recipe. I didn't and ended up making another batch in less that 24 hours.
You have been forewarned.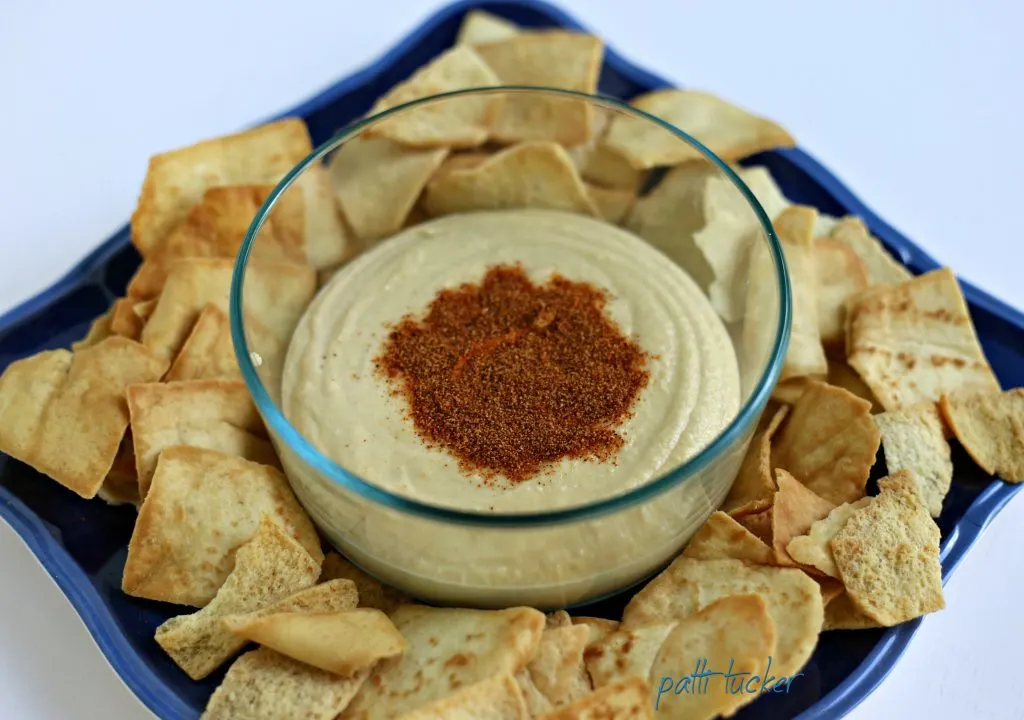 Pam's Homemade Hummus
Ingredients:
1 regular-sized can chickpeas (I believe they are 15 ounces)
3 tablespoons of lemon juice (2-3 lemons)
2 tablespoons olive oil
2 tablespoons Tahini (brand I use)
3 cloves crushed garlic cloves
Salt, to taste
1-3 tablespoons water (optional)
Cayenne – optional
Instructions:
Drain and discard liquid from can of chickpeas.*
Place all ingredients, except water, in a deep-sided container (bowl or glass measuring cup), then use an immersion blender to combine.**
Use water if you find the mixture is too thick, adding one tablespoon at a time until desired consistency reached.
If you prefer spicy hummus, add Cayenne, if not – don't.
Notes:
* I have also used fresh chickpeas, cooked in a slow-cooker, to make this recipe. I prefer hummus made from fresh beans. You decide!
** The reason for a deep-sided container is because the immersion blender may throw-off a bit of splatter. You can just as easily use a regular blender or food processor for the task as well.
~~~~~~~~~~
This recipe is extremely adaptable to your taste.
Want spicy? Go crazy and add as much fire as you can stand.
Want a citrus undertone? Substitute fresh orange juice instead of water.
Want a hint of avocado? Add a slice or two of very ripe avocado.
The options are endless, my babies!
Have you made your own hummus?
If not, get to making today!
If so, tell us how you like it!