Lasagna. Who loves to eat it but hates to make it?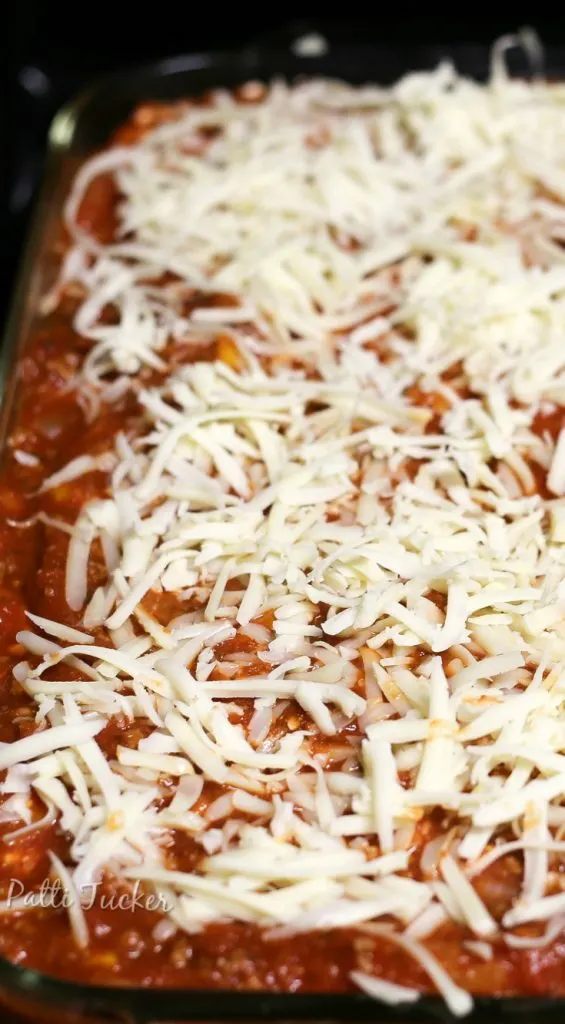 ~ugh~ So much time spent in the kitchen.
Lots of folks hesitate to make it because it's time-consuming, with the cooking of the noodles and the making of the sauce.
What if I told you that this is the fastest lasagna you'll ever make?
What if I told you you could use jarred sauce and uncooked noodles?
WHAT THEN?!
Of course you'd make it!
This recipe was given to me years ago (I would credit the gal, but I can't remember her name), but in the notes section I give you the OMT-tweaked recipe that I actually use for a family-sized lasagna:
Lasagna: Cheater-Style!
Ingredients:
1 large jar of pasta sauce (1)
1 pound of hamburger (2)
1 onion, diced and sauteed
1 green or red pepper, diced and sauteed
1 package of lasagna noodles (3)
1 large container of cottage cheese, small curd (4)
2 cups grated cheese (5)
Directions:
1) Cook and drain hamburger, then add to sauce.
2) Saute onion and pepper, then add to sauce. Heat through.
3) Spray pan with no-stick spray.
4) Place a single layer of DRY noodles on bottom of pan.
5) Spoon and spread 1/3rd of cottage cheese on top of noodles.
6) Top with 1/3rd of sauce, then sprinkle with layer of grated cheese.
7) Repeat for three layers (or 4 layers for large pan…and in that case you'll use 1/4 of ingredients for each layer).
8) Seal with foil and bake 1 hour @350°.
Notes:
(1) I typically make my own sauce, and since I make this in a 9 x 13 or a 10 x 15 pan, I double everything. If I had to guess, I use about 32 ounces or more of sauce (2 jars-ish)
(2) I use between 1-2 pounds of hamburger. You decide.
(3) I use between 2-2 1/2 packages of lasagna noodles.
(4) I use about 2 large containers of small curd cottage cheese
(5) Double cheese.
BOOM! LASAGNA!
How about a fast pictorial?
[Tweet "Fastest Lasagna You'll Ever Make with No-Cook Noodles"]
Start with sauce…any sauce you either have on hand or that you love: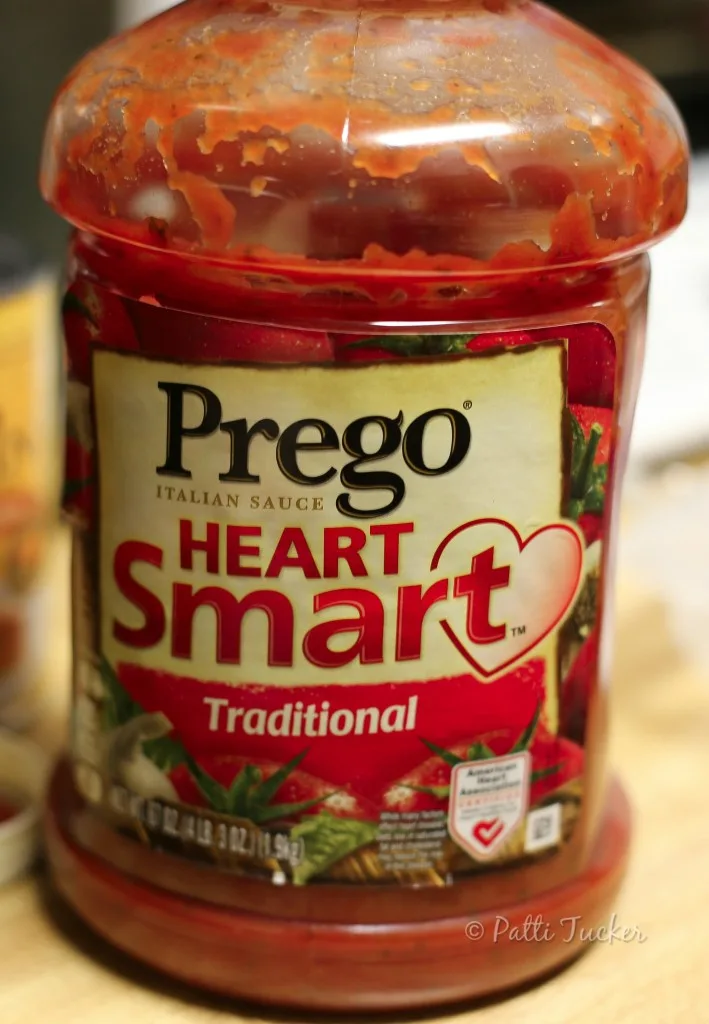 Noodles: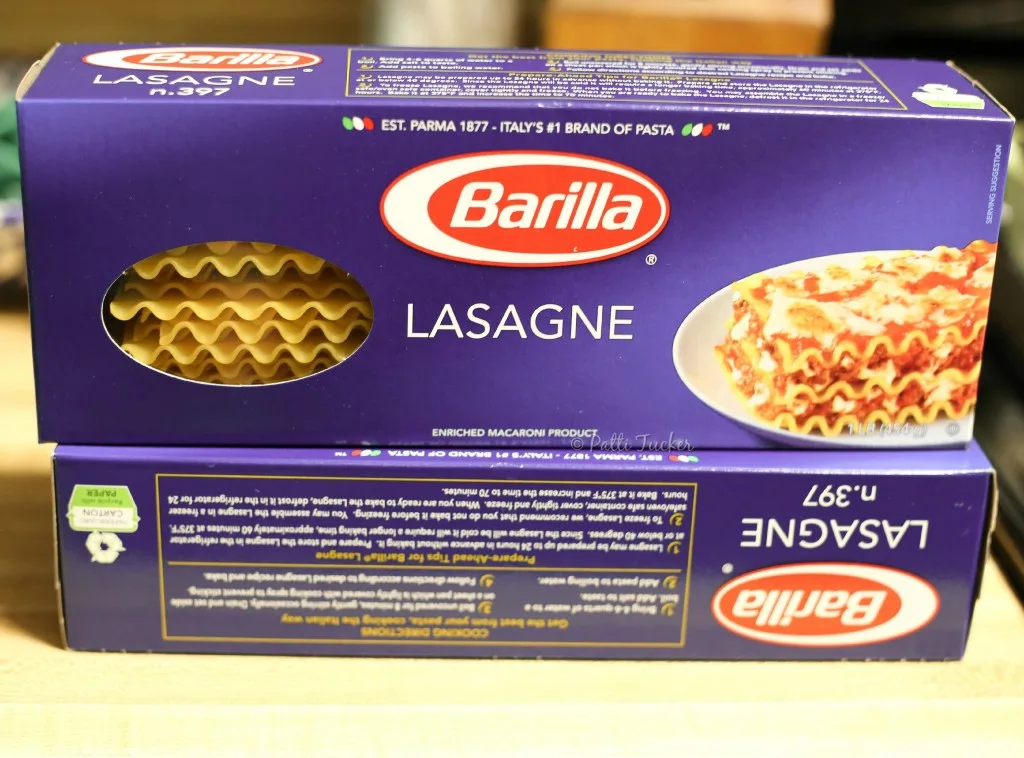 Full fat or low fat Cottage Cheese (or you could substitute ricotta cheese):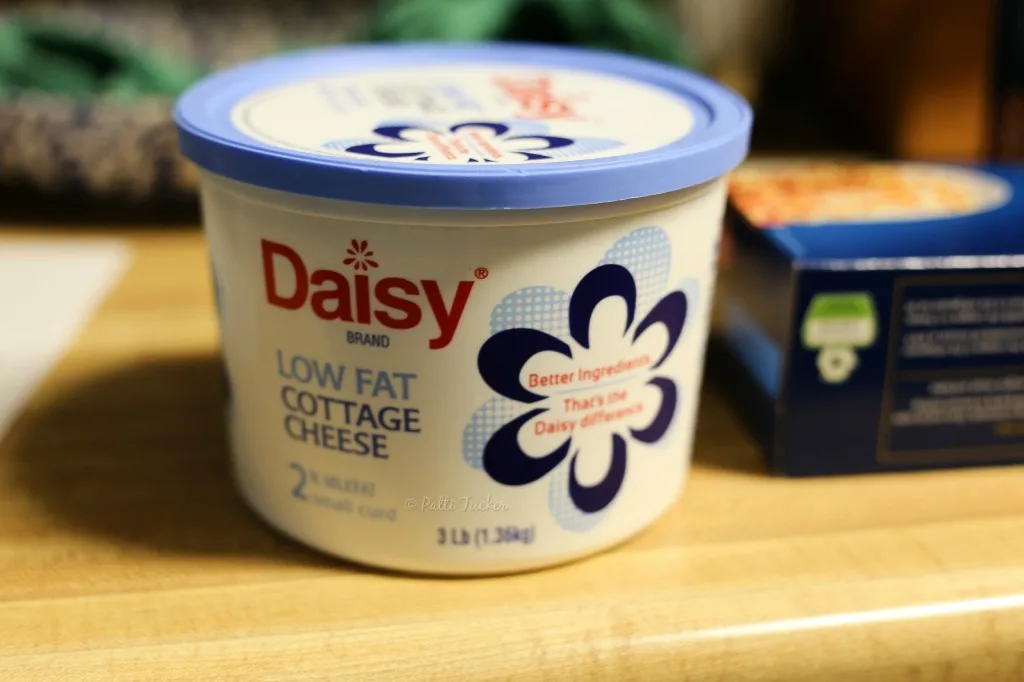 RECIPE NOTE: To those of you skeeved out by the use of cottage cheese in this recipe, let me tell you that I feel ya. I HATE cottage cheese. No lie. Would never ever catch me eating it…unless…I'm eating this lasagna.
#1: You totally can't taste it.
#2: It's a nice addition for some bulk.
#3: You totally can't taste it.
#4: You gotta trust me here.
Grate some cheese: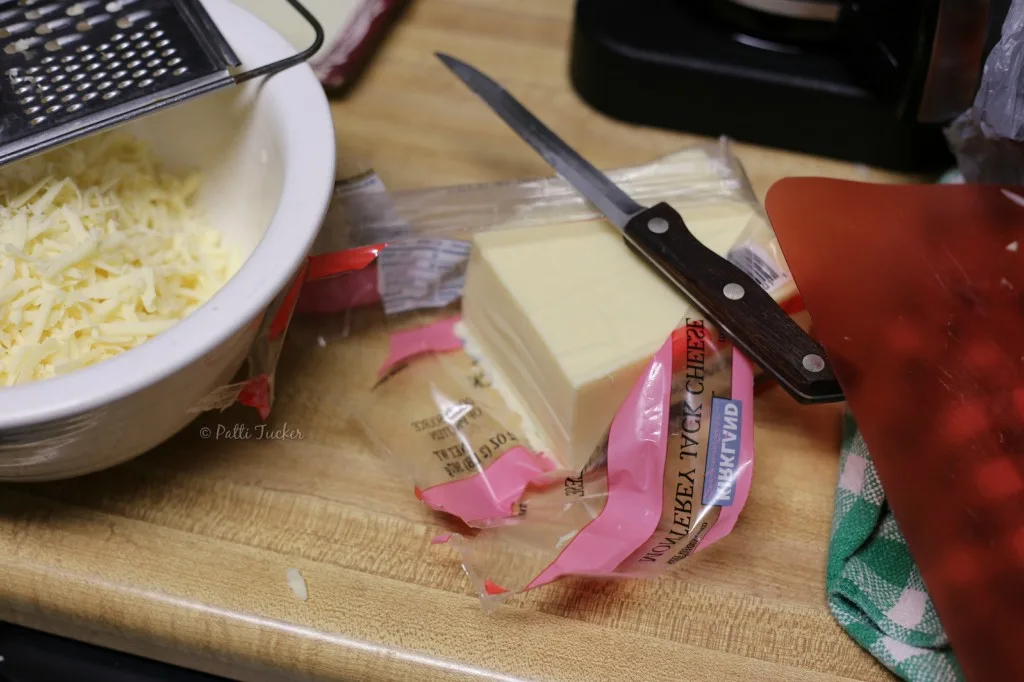 Open the cottage cheese and give it a good stir: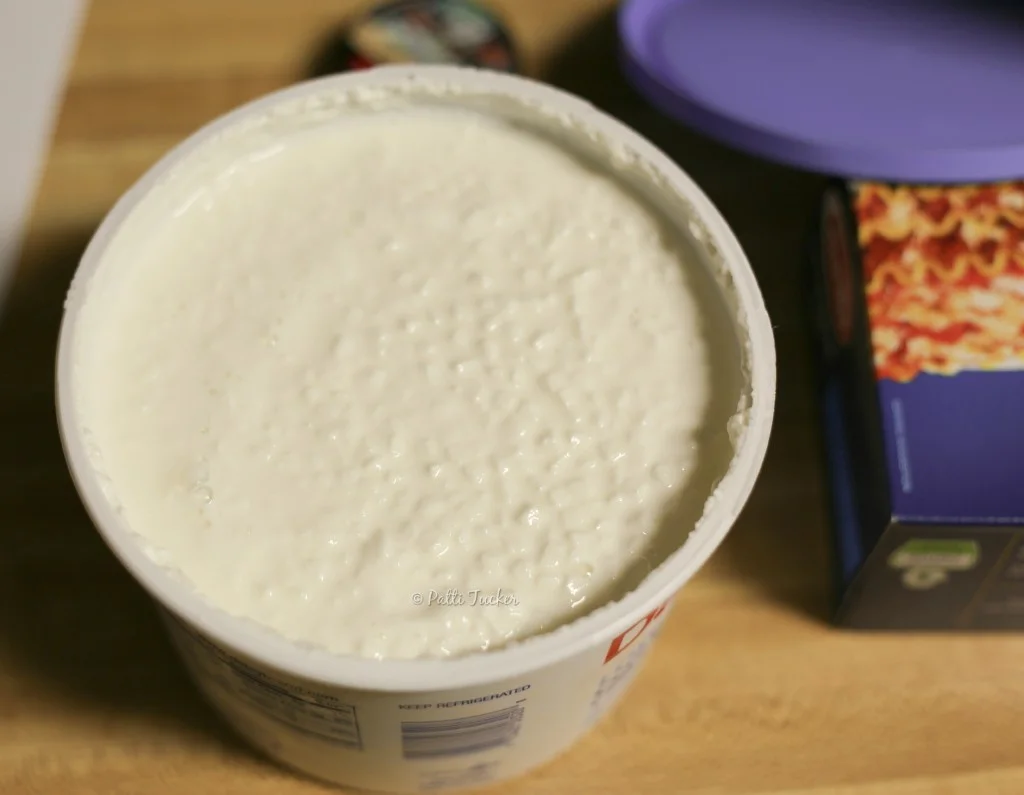 Spray your pan with cooking spray, then line some noodles in a single layer (the broken parts cook down too, so no worries):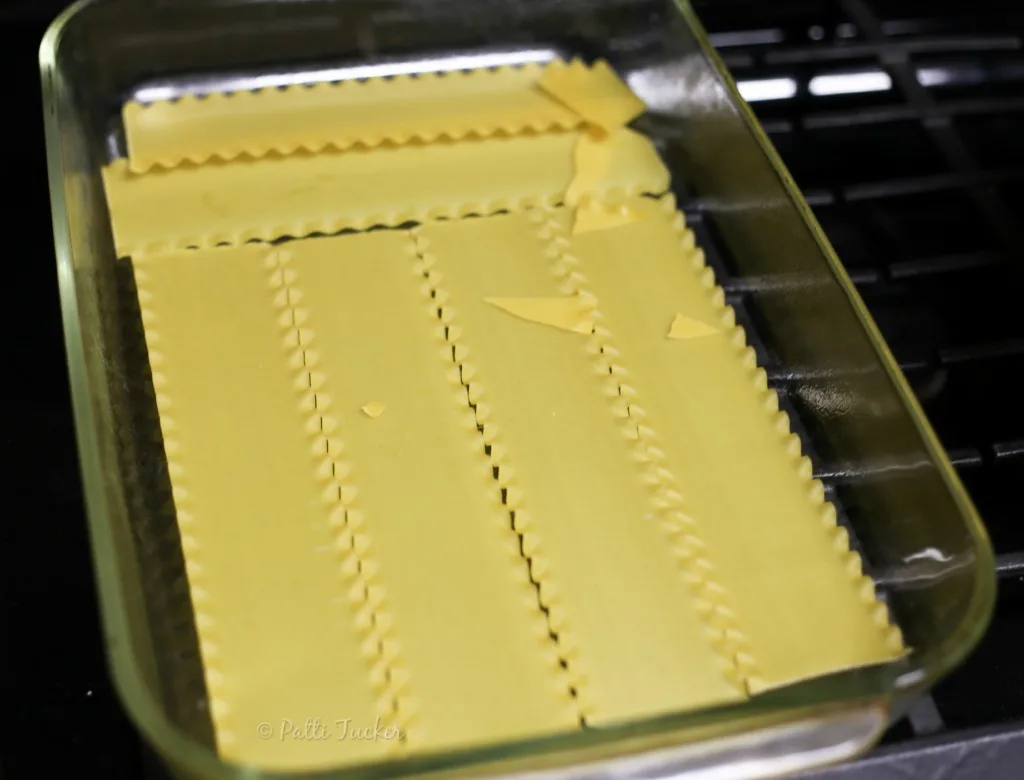 Spread some of the cottage cheese on the noodles: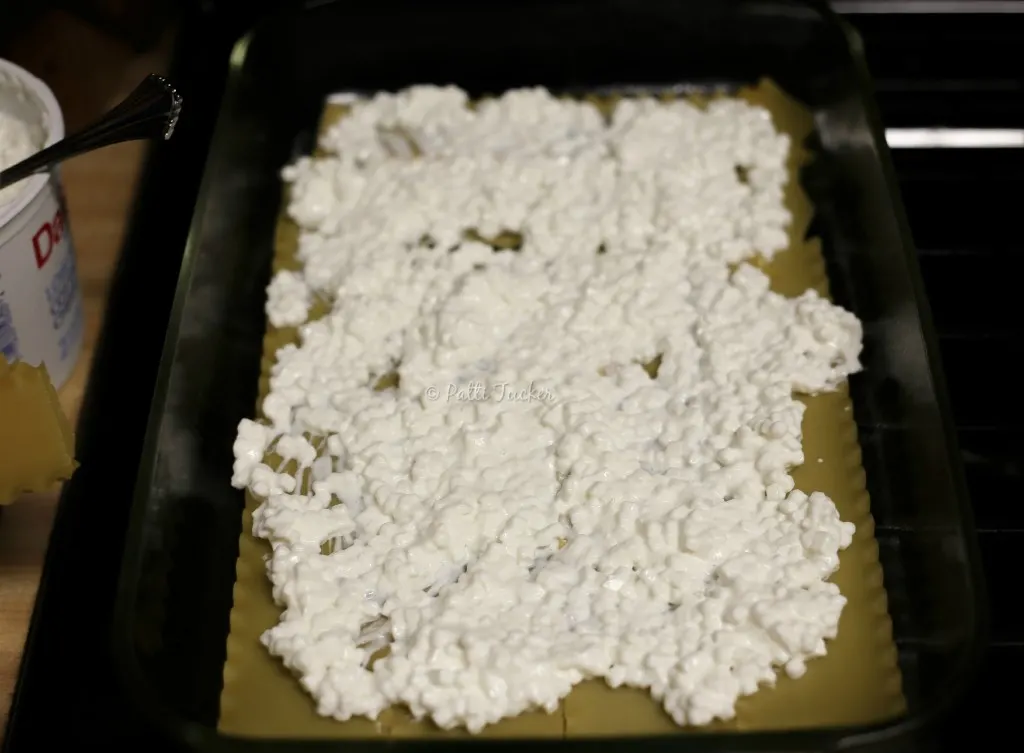 Spread some sauce on top of the cottage cheese: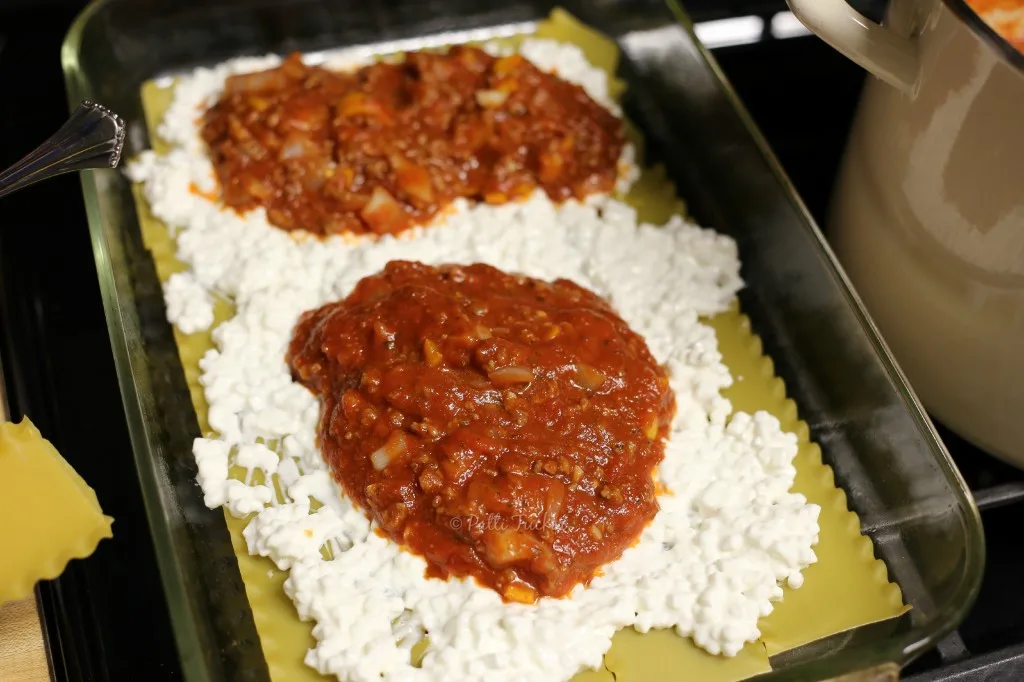 Looks like these after it's been spread around: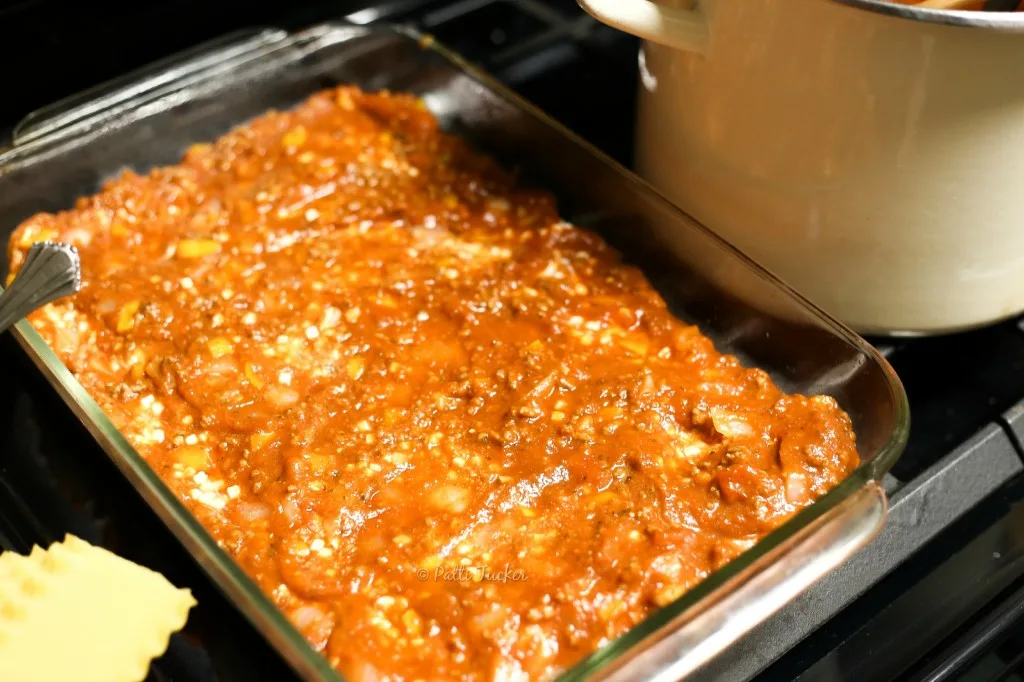 Later some cheese on top of that: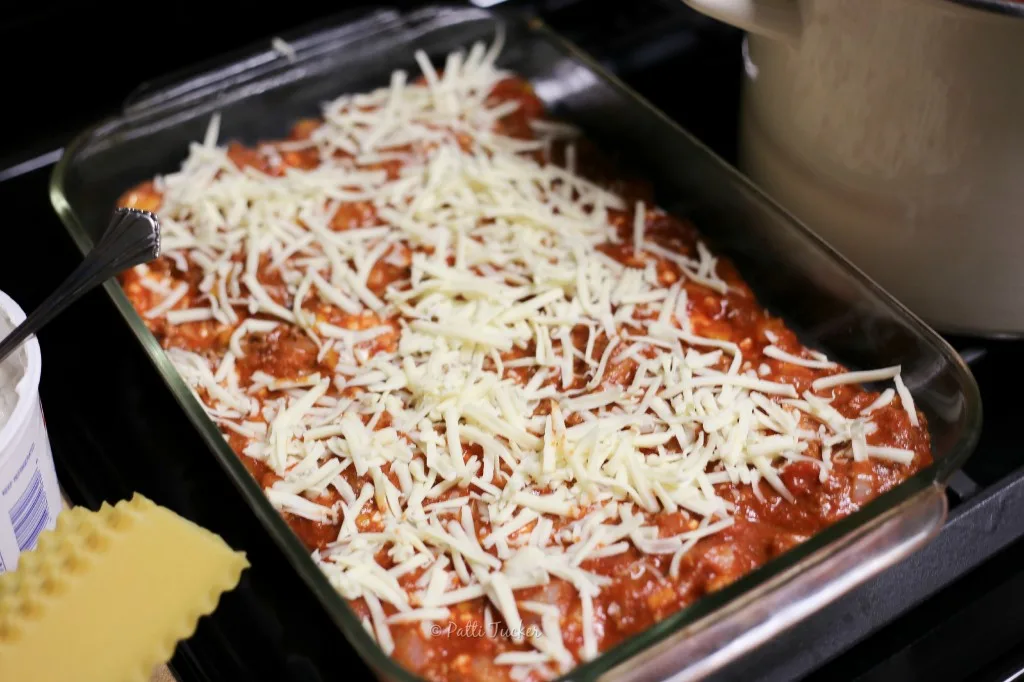 Start all over again with more noodles: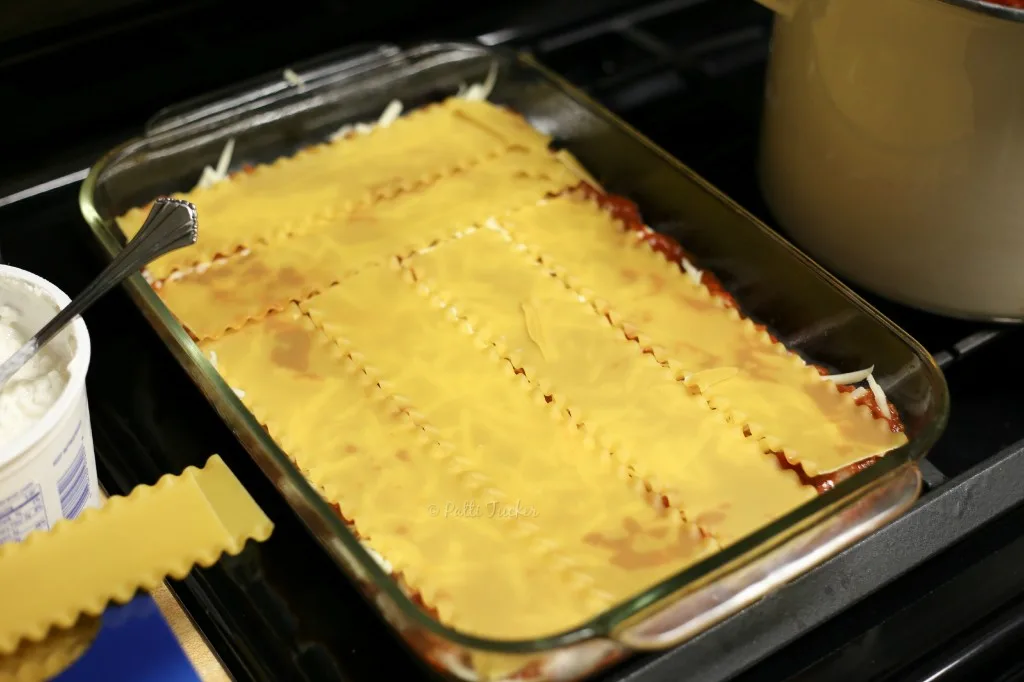 You might get two or three layers, depending on the depth of your pan, but when you're done layering, end with a layer of sauce and then top with cheese: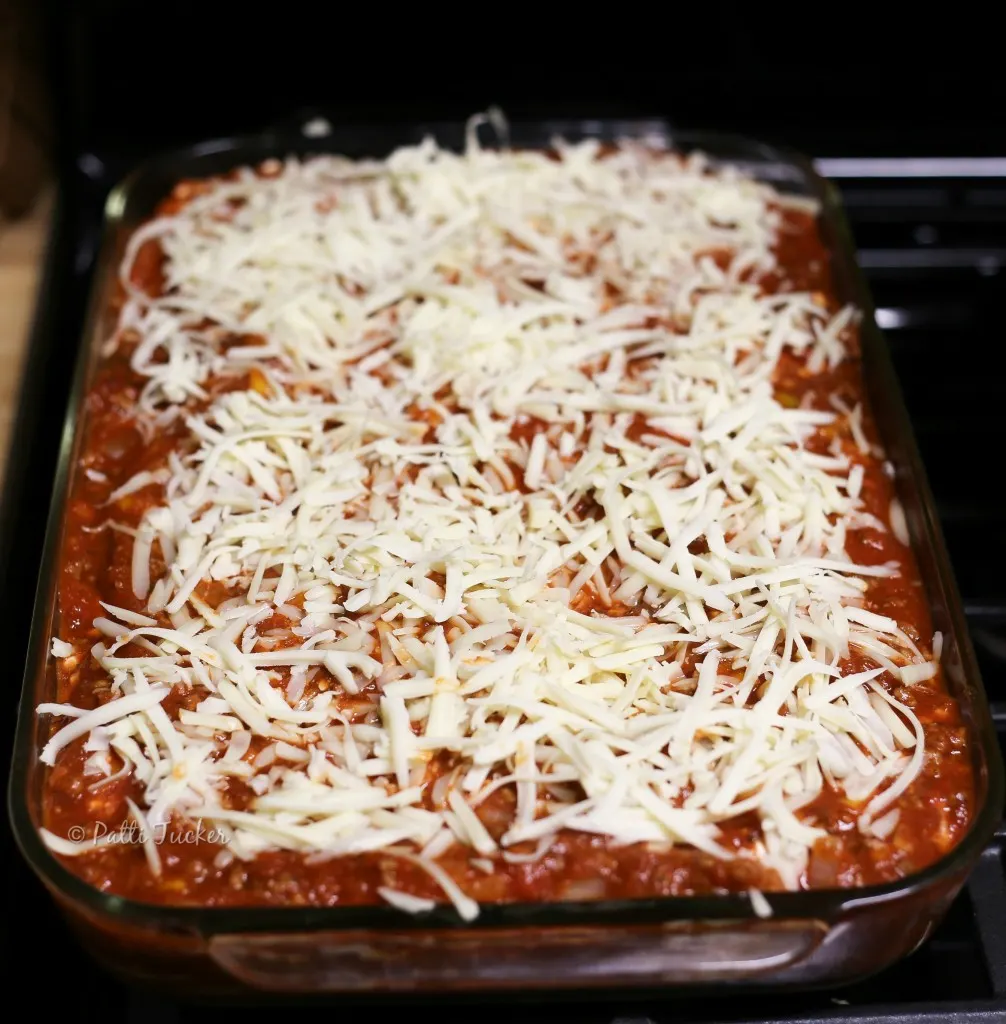 Lawsy. Are you Italian? Cause it kinda looks like it!
Here is the finished product (which looks a bit runny because we didn't let it sit long enough after baking 'cause we had the HUNGRAYS! Normally, if you let it set a bit after baking, everything holds together nicely):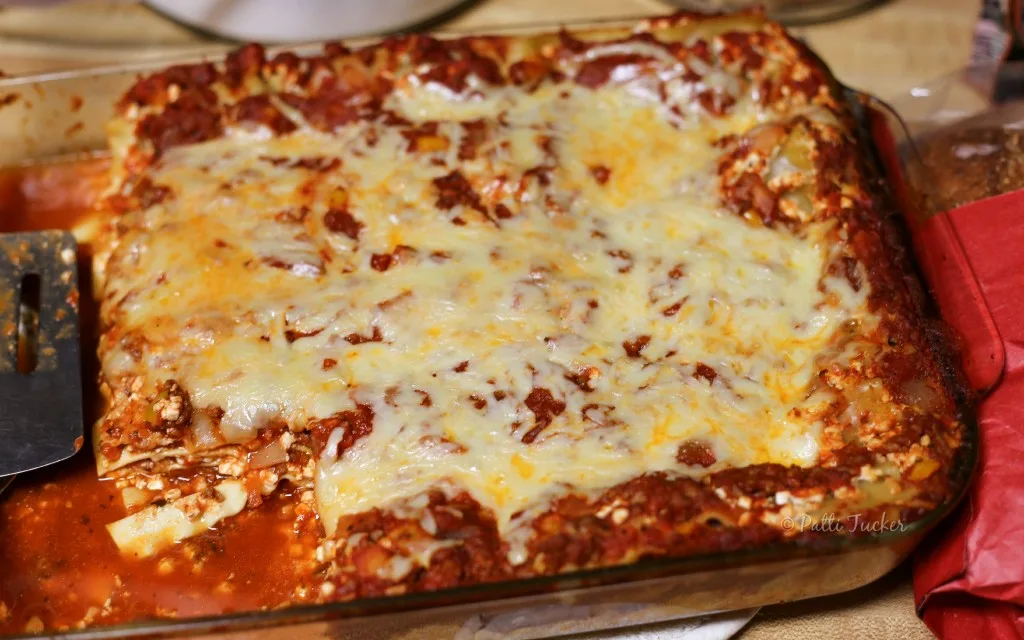 As you can see, it made a boatload of lasagna. No worries. Eat a meal's worth, save another meal's worth of leftovers, then cut and freeze the rest. It freezes and reheats beautifully.
Nothing goes to waste.
I've been using this recipe since I was a newlywed. It has stood the test of time for over 33 years. If that ain't a recommendation, I don't know how else to convince you.
Throw in a lovely salad, a garlicky french bread, maybe a tasty vino, and you have a fancy dinner that didn't take you all day to prepare. Trust me when I tell you this will not only become a family favorite, but one you won't mind preparing.
What are you waiting for?
Happy cooking, y'all!