Have you fire grilled a pork loin? How about a 8-pound pork loin?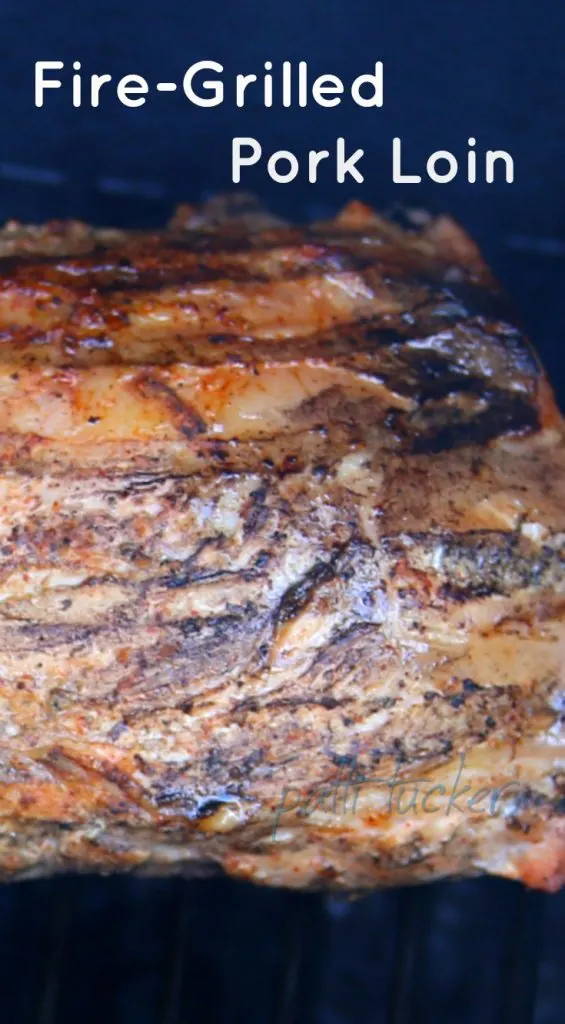 Yep, we do thangs BIG in Texas.
We found a great price-per-pound on a giant pork loin and knew that when we grilled it – smoked it, to be precise – that we'd cut it in half.
Like this (one half of the beast, ready to marinade):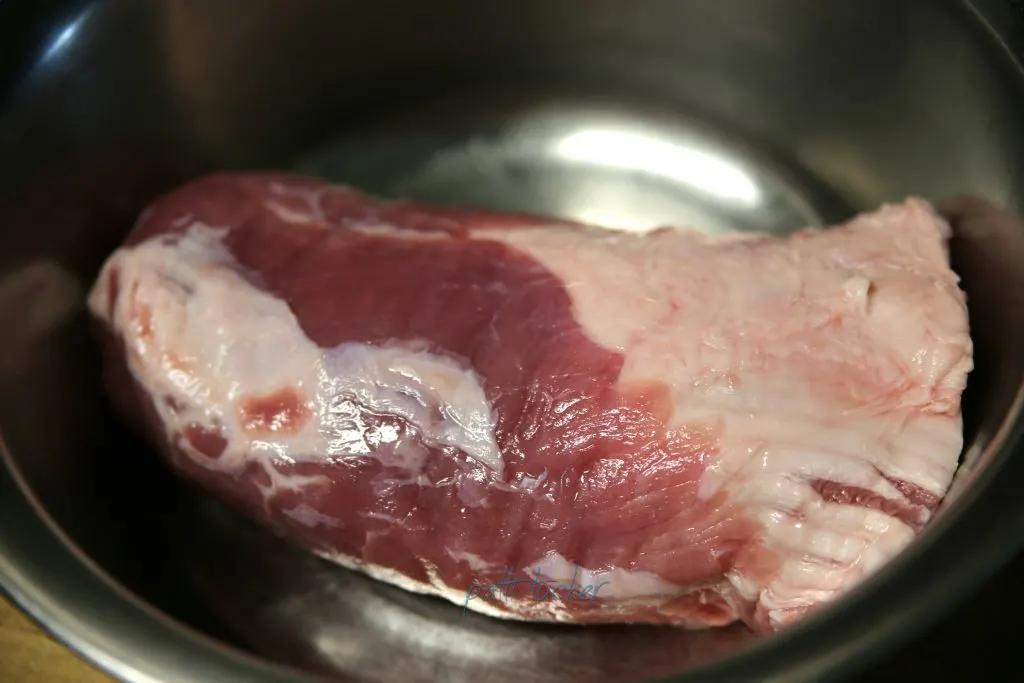 Why cut it in half? Why not just cook whole?
One reason: Garry likes his food 'picy and me, not so much.
He injected his half of the loin with a green chile marinade and then marinated as well.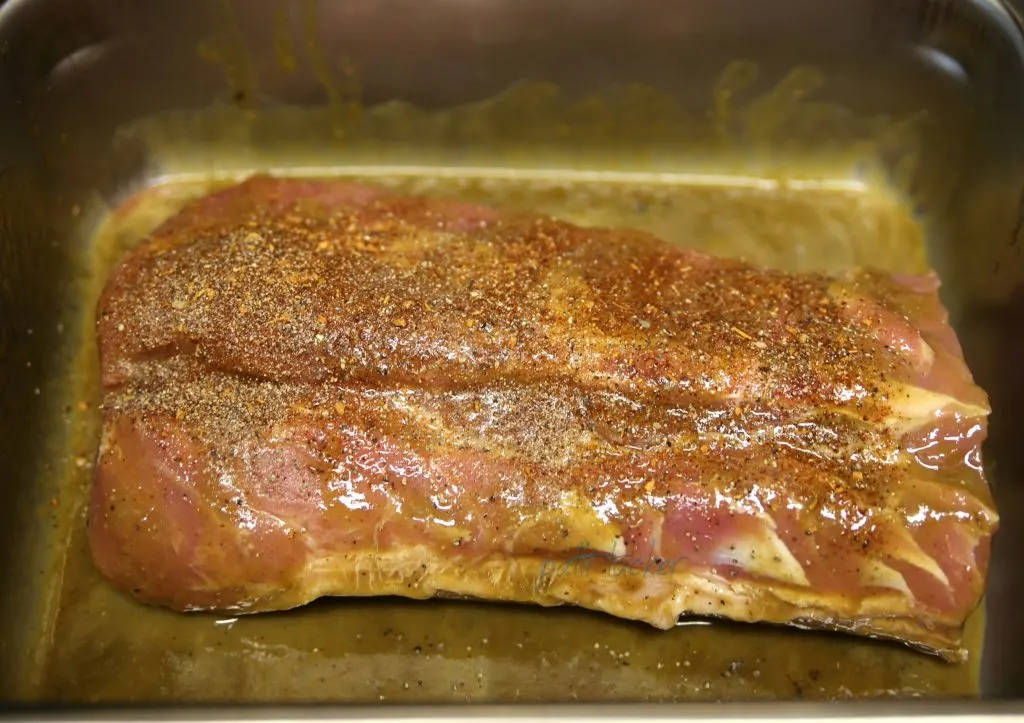 My portion was rubbed with spices and I was good to go.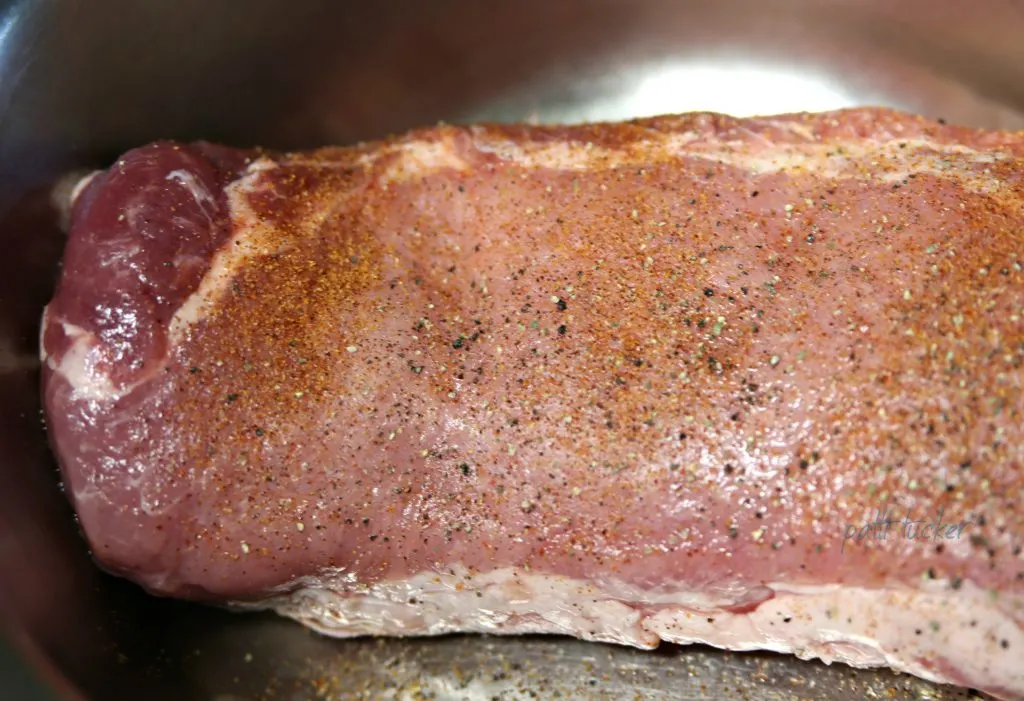 First, Garry got the grill smoking hot. 500° hot.
Then, we seared the two pieces as close to the flame as possible.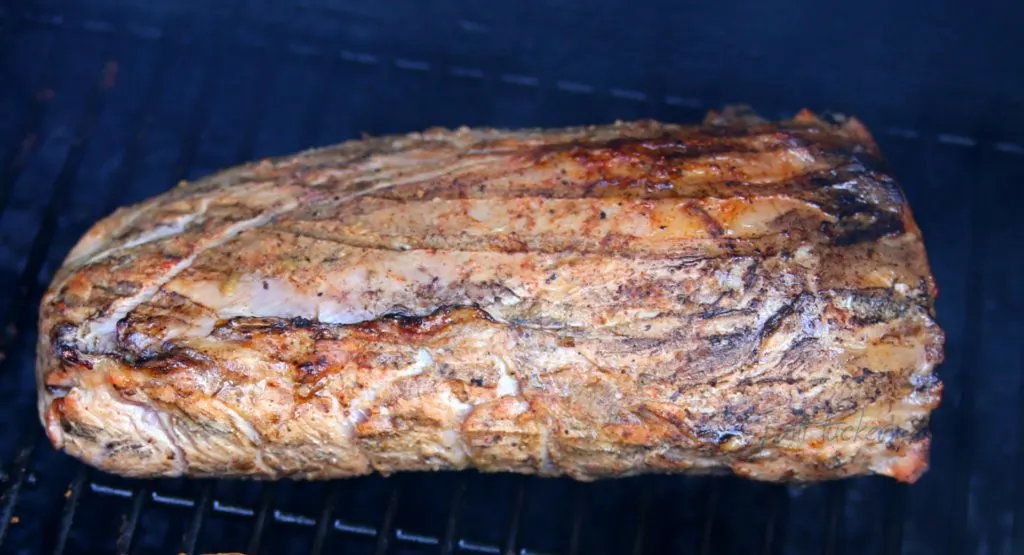 Once seared, we moved them to the far side, to continue cooking at 325°-350° with indirect heat, with the grill lid down.
We checked them at 30 minutes and they registered at about 100° internally.
Pork loins should be cooked to 150°-155° internally before taking off heat.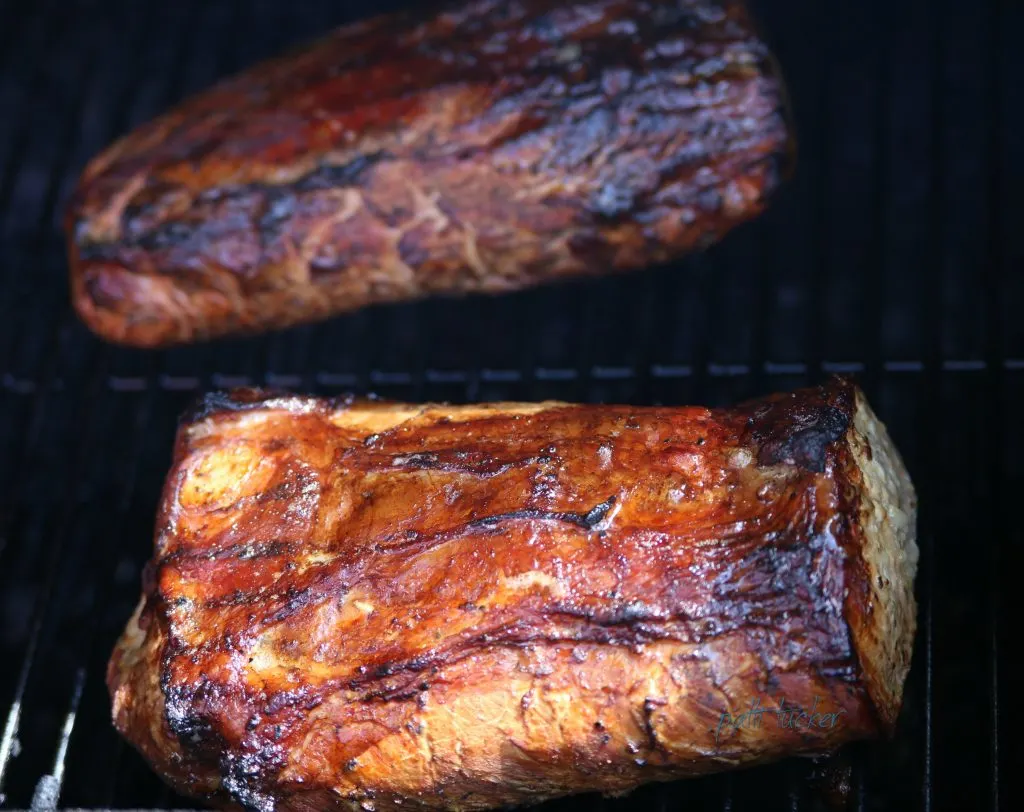 After an hour at around 350°, we checked internal temp again and BINGO! they were perfect (do NOT pull off until internal temp reaches at least 150° – if you're not there after an hour, check every 10-15 minutes until you are).
After you take them off the grill, tent the loins and let sit for at least 15 minutes before cooking (the pork is actually still cooking at this point and if you cut into it, all the lovely juices – moistness – would spill out).
After the loin has rested, you can slice it up and eat.
Oh, momma…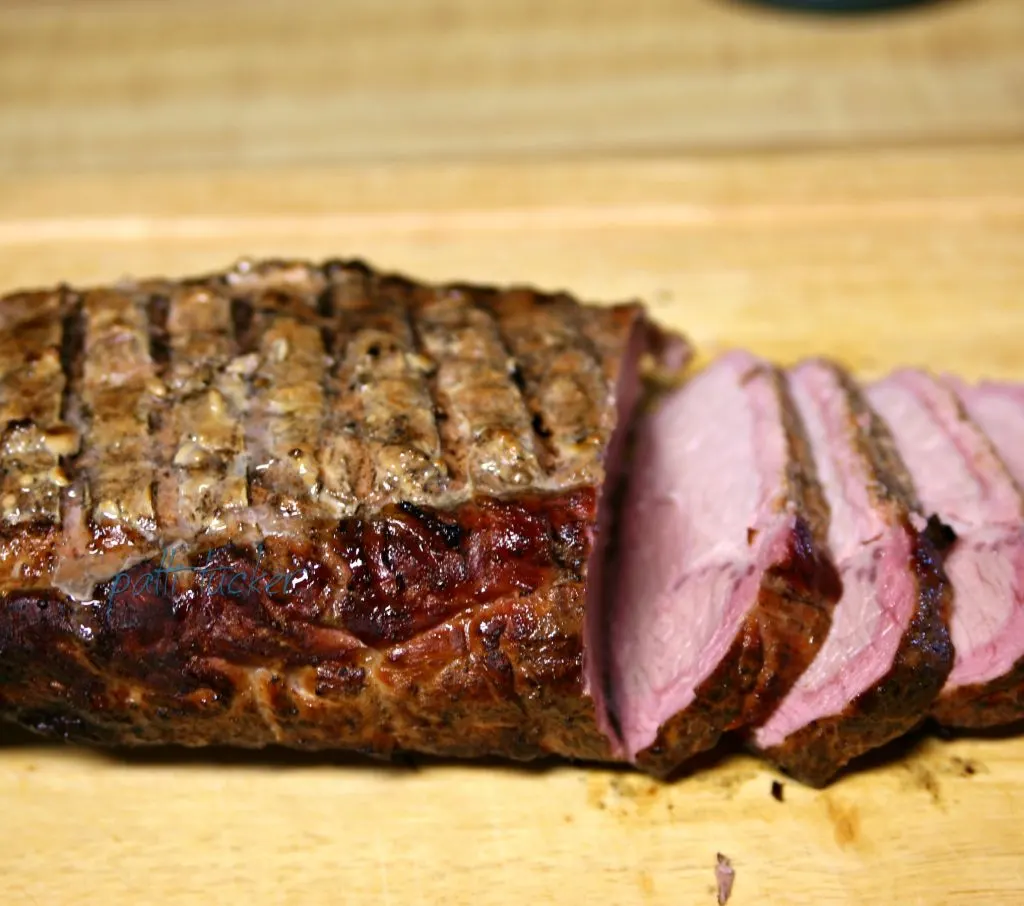 If you have never attempted a large pork loin, now you know how simple it can be to grill.
Get to it!
Happy Grilling, Y'all!