I love me some honey.
You?
I use it in glazes, baking and every morning in my coffee.
I buy large quantities at a time (Always local – to help with my ever-growing list of allergies. I would link the honey I use and love, but truly to get the most outta your honey BUY LOCAL! Or so I've been told.), mostly because it's less expensive that way, but buying in bulk presents a problem.
It's the Costco paradigm: buying in bulk saves you cold hard-earned cash, but where the heckio do you store all the things?!
Where can/should one store
Once you become a grown-up, "under the bed" is no longer an acceptable answer for most things.
The problem is twofold:
#1: Dispensing
#2: Storage

I've solved BOTH issues!
~ A gentle reminder: OMT! uses Amazon referral links at no cost to you.~
#1: Dispensing

My dispensing issues are solved with a fun teardrop jar, from yesteryear!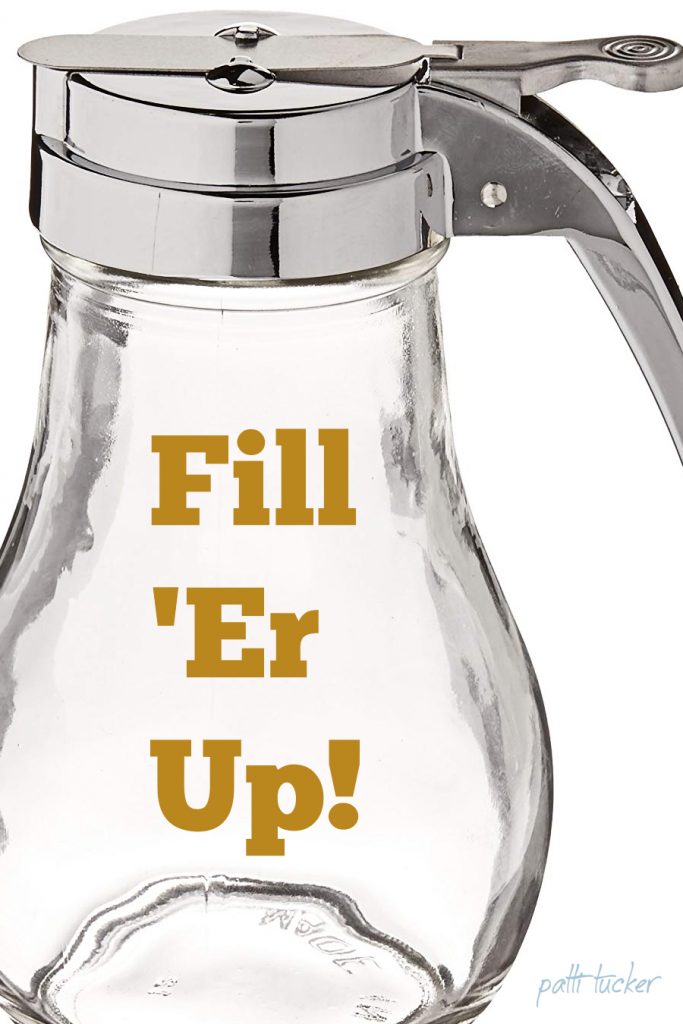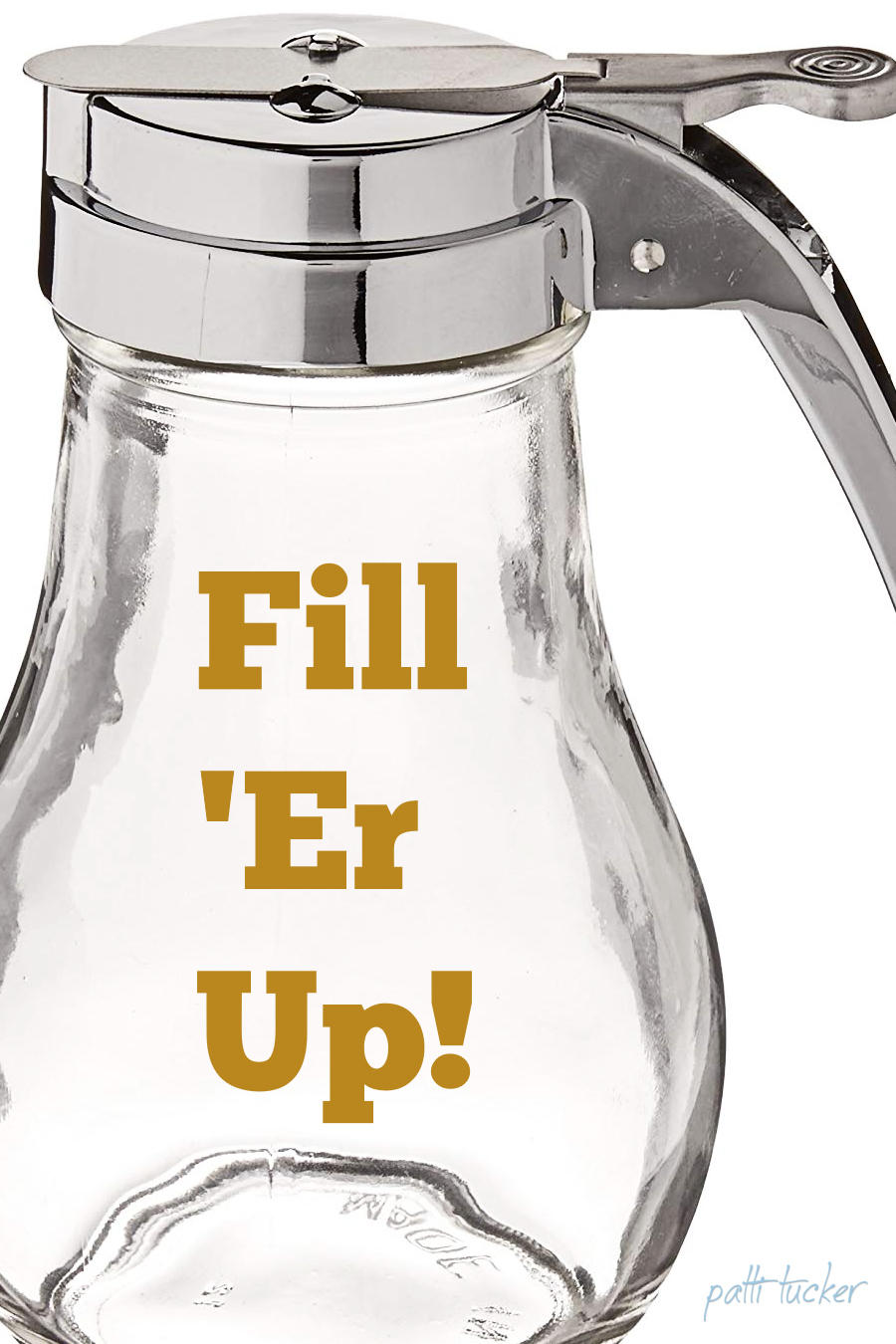 (source: AMAZON)
I love this dispenser, y'all.
Every morning, it greets me as I impatiently wait for the coffee pot to brew enough dark liquid to fill my mug and I think of my grandmother, who was a waitress in New York her entire adult life.
I imagine her placing these dispensers on tables along with pancakes and waffles.
One for you. One for you. One for you.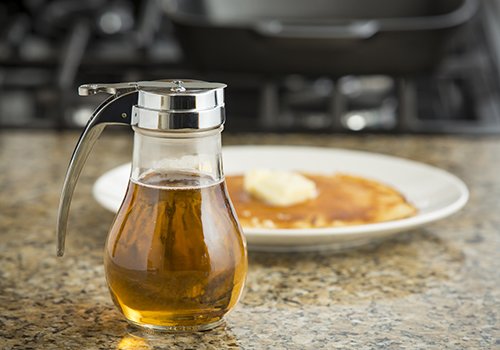 (source: AMAZON)
I'm sure hers were filled with syrup (which is also a great use for the dispenser!), but mine is filled with honey.
I have thought of getting another one for our maple syrup, but stays in the fridge and most times I like to warm it through before I use it.
Having the dispenser seems like overkill at that point and one more thing for me to store – NOT under the bed.
I'm a grown-up, gosh darn it!
Let's get to the all-important product information, shall we?
Product Deets:
~ 14 Ounce Capacity Teardrop Glass Jar
~ Chrome Plated Metal To
~ Durable, easy to clean
~ 5 by 3 1/2 by 6 Inch
TableCraft's 14 ounce Syrup Dispenser with Chrome Plated Metal Top is perfect for passing syrup around the table. Top features thumb press for easy pouring and rubber gasket to prevent leakage.
Pro Life Tip: To minimize any drips, tilt dispenser over food, then pull back lever to pour.
When done, release lever to close in tilted position, before bringing dispenser upright.
Minimal drippage!
Y'all – this simple throwback of a dispenser has been a life-changer in my honey-pouring saga.
#2: Storage
24 ounces Wide Mouth Mason Jar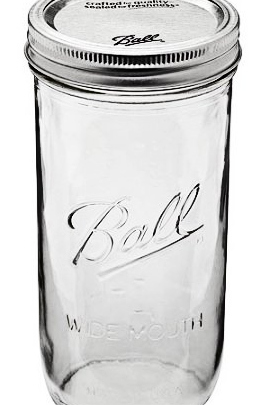 (source: AMAZON)
I wrote a post on how I use/love these jars HERE.

SPOILER ALERT: They work like a boss at storing mah sticky honey.
As you know, I'm not a fan outta of eating salads out of mason jars, but I use the heck out of them for storage.
While these big boys are perfect for storing all my honey, honey!, they were horrible for dispensing.
I'd unscrew the lid – two pieces – ugh.
I'd gently tilt.
Nope…not enough… tilt more….gaa, too much.
Not a good way to start a day.
Today, I'm a happy honey pourer and storer.
Hope this helps if you are facing the same dilemma.
Get you a teardrop dispenser and rock the 50s, y'all.
And if the above sentence means nothing to you, get one anyway.
Yer gonna love it.
When you use it, give a nod to grannies ever'wher that make sure you have something delicious to eat.