Sugar and I go together like cupcakes and brownie chunks, like Big Wheels and Radio Flyer, like pistols and vodka; we're made for each other!
I most like sugar in my morning coffee.
So sweet and lovely.
Like a wonderful kiss first thing in the day.
Yeah – I like sugar.
Then, Husband goes and throws a kink into thangs.
While on a visit to Arkansas, for a college football game, there was no refined sugar in the house for his morning coffee.
His innovative hostess suggested he add honey to his brew.
Ever the polite Southern gentleman, he did, and liked it so much, he brought his new habit home.
His switch got me to thinking: Is honey better than sugar? (I swear, if it is, I'm going to lie….not really….but I'll want to)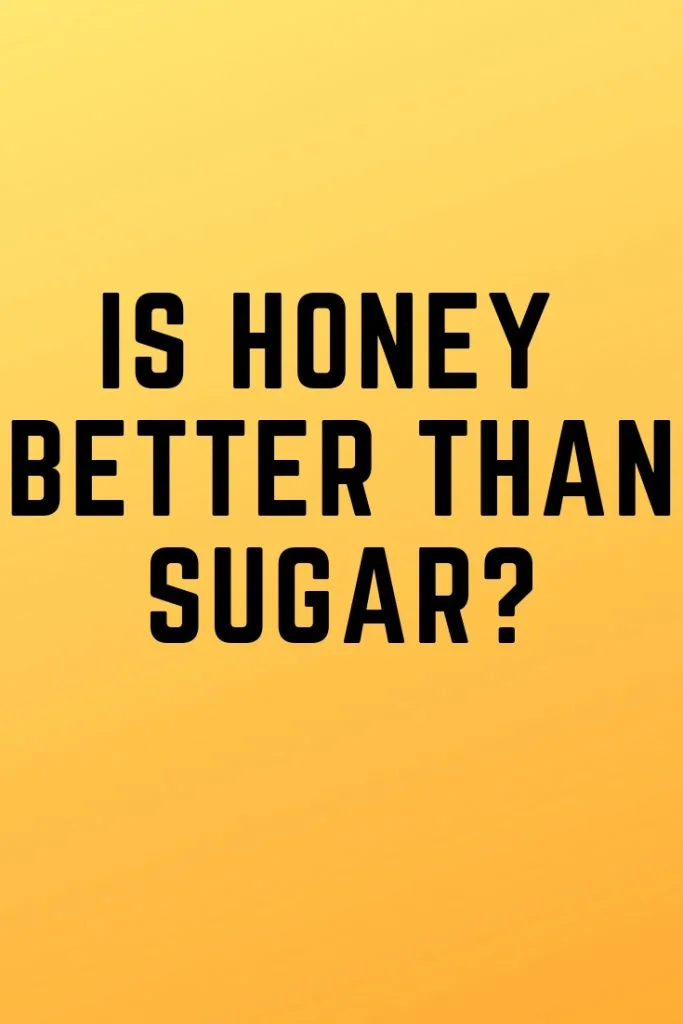 OFF TO THE INTERNETS FOR RESEARCH!
First up, a bit of nutritional info:
This next bit of info I found infinitely more interesting: if you're going to the trouble of substituting honey for sugar, make sure it's raw honey.
Why?
How about these reasons:
* A bounty of nutrition including enzymes, antioxidants, amino acids, vitamins and minerals
* Promotes the growth of friendly bacteria in your intestinal tract
* Good for your skin
* Promotes heart health by reducing homocysteine levels
* Tames allergies (if using local grown raw honey)
* Helps sooth a cough
* Helps prevent tooth decay
* Raw honey is anti-bacterial, anti-fungal and anti-viral and helpful for wound healing.
The bullet points above are from the website SixIngredientsorLess.com.. You'll find footnotes at the bottom of the her page documenting sources.
I can attest to the claim that honey soothes a cough.
Just last week I had a cough due to allergies. I took a spoonful of honey right before bedtime and it allowed me to fall asleep quickly, while quelling my cough.
BLACK MAGIC?
Um, no. Raw honey!
I also think it's been a benefit to me in hot tea (green, which I'm not a fan of) when sick.
While my research has taught me that raw honey is slightly preferable over refined sugar (most nutritionists consider it a draw), does that mean I'm chucking my 5lb bags of sugar?
TRICK QUESTION!
Not. Gonna. Happen.
Seriously, I bake a lot of cake. A lot. I neeeed mah sugar, sugah.
All is not lost! I've learned that I can make a small change, one that benefits me nutritionally and in similar ways, possibly, that dark chocolate does, antioxidant-wise.
Anytime you can get more of what your body needs without feeling like you're making huge sacrifices, why not?
Which brings me to the point that just because raw honey is better than sugar doesn't mean I'll drown my waffles in it.
Raw honey is calorie rich, meaning one needs to exercise (heh) caution when using.
CAVEAT: Honey may contain a dormant bacteria called clostridium botulinum. It is extremely dangerous to babies and can lead to death. Never let babies under the age of 12 months consume honey, raw or otherwise.
Everything in moderation, may babies. (except cake. and waffles.)
Want to add anything I missed?
TELL US!