It's true. Green tea gives me the heaves. Not the actual I'm-gonna-hurl heaves, but the kind that makes me curl up a little when I think of drinking it. Pretty bad, right?
The thing is I'm trying to better myself nutritionally and green tea is highly recommended.
Let me backtrack a bit. I'm pretty sound health-wise. I'm a distance runner and you can't get out on the roads week after week, year after year, if you aren't fueling properly. I also do not have any health issues other than being extremely goofy. Is there help for that?! But, ever since Sweet E was born (it always comes back to the kiddos, doesn't it?) I've been thinking I need to up my game. Soon he's gonna want us to chase him. He's gonna want us to climb with him. He's gonna have waaaay more energy than Mrs. Tucker.
Enter stacking-the-deck nutritionally with the addition of green tea and its fabulous antioxidant goodness. Well, goodness except I can't tolerate the taste. ~heave~
Enter a friend (I haves them!): Miss Sherry. When I lamented about my problem on facebook, she advised to brew the green tea with a regular or decaf tea to hide the green tea flavor, but to still reap green tea benefits. Ah, the ol' hide the veggies in the smoothie trick!
BRILLIANT!
I'd like to thank Google, facebook and blogs (and friends like Miss Sherry!) for making us one big family, using one gigantic collective brain to help solve the riddles of our time (reddit is the part of that brain that needs counseling and close supervision).
I jumped on Miss Sherry's idea and this is the result: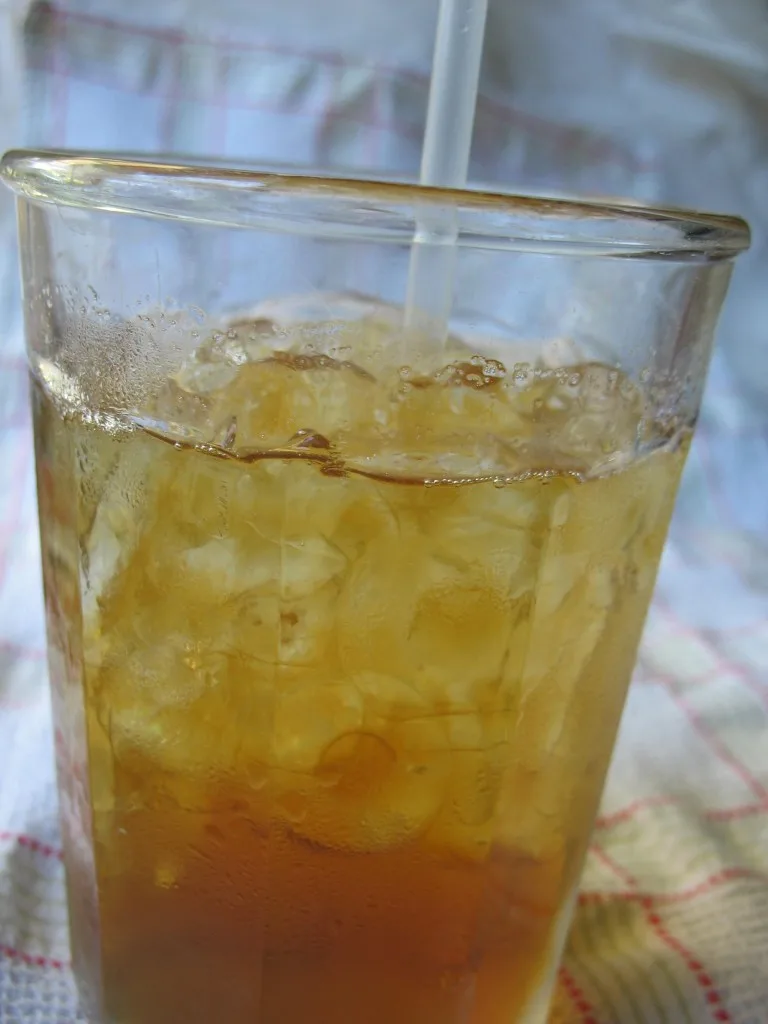 Don't you want to take a swig out of that straw?! It's as refreshing as it looks.
While it's true that I still hate green tea, it's now also true that I'll be drinking it every day thanks to Miss Sherri.
Cheers!