My Confession: I'm a cheeseball about cheese balls.  Yes. Yes. Most definitely, YES.
The first time my baby brother made this cheese ball for me (okay fine.  he made it for a party.  but i ate so much that it should have just been mine), I was in love.  It's easy.  It's customizable.  It's additively get-in-mah-piehole.
Outside: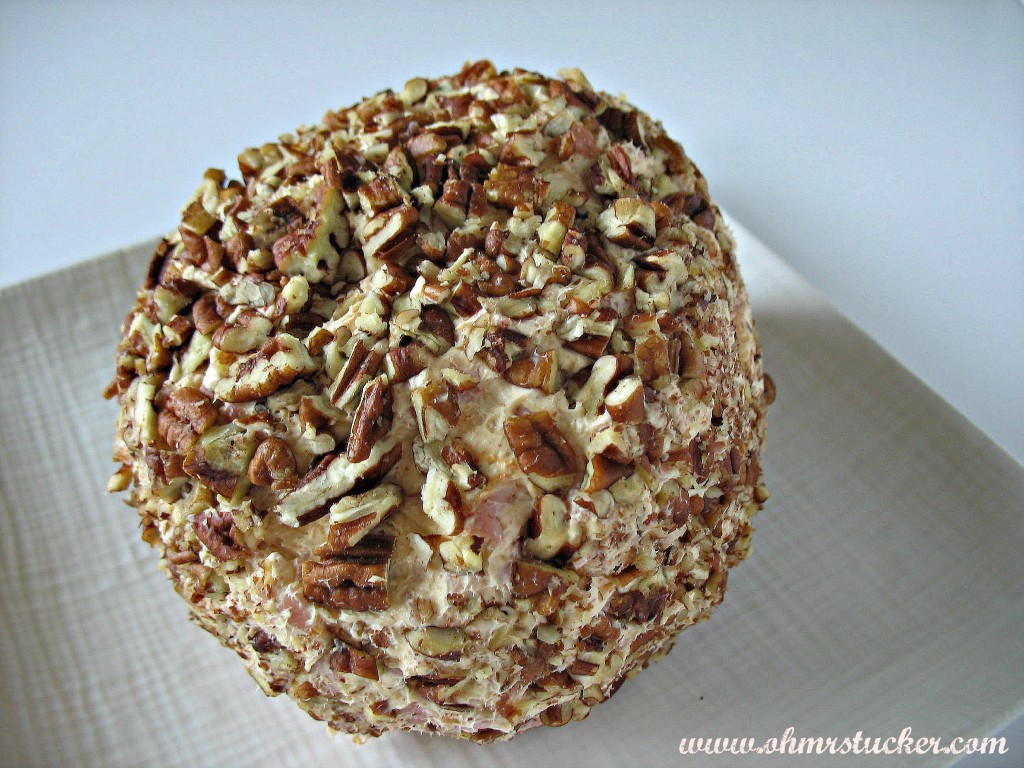 Inside: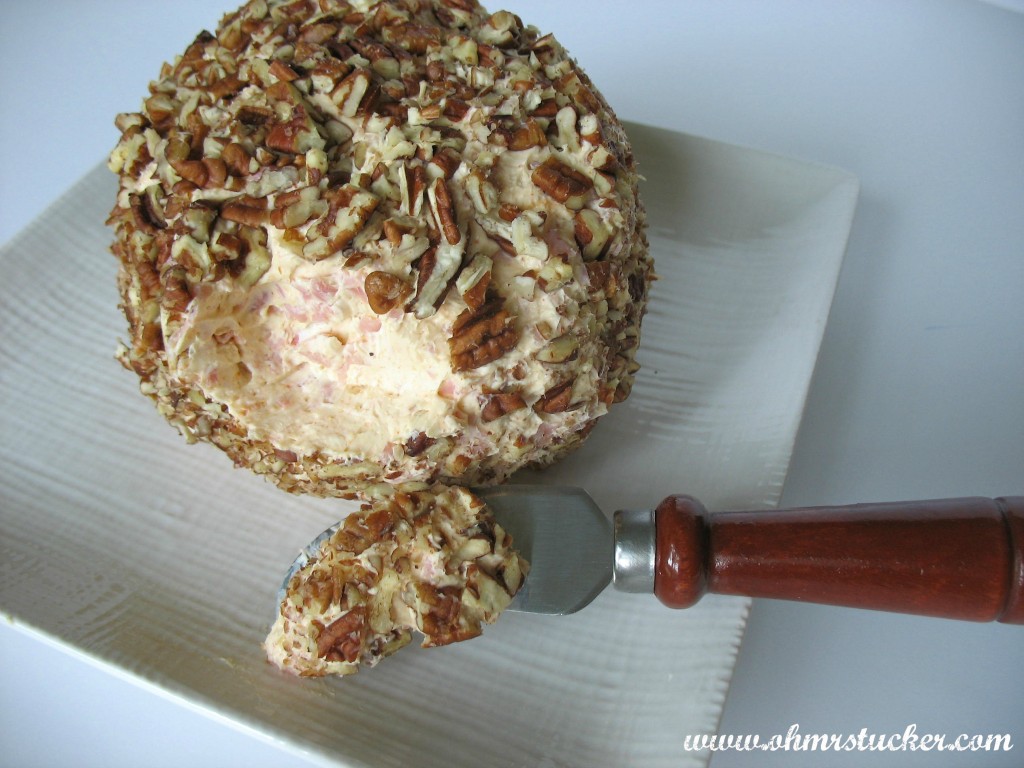 Don't just sit there…GET SOME CRACKERS!
For those who have been hanging around here for some time, you know I already wrote a post on this cheese ball deliciousness HERE.  I figured it couldn't hurt to remind you of this ball o'wonder, you know, just in case you need to WOW someone or hoard for yourself.  Either way.
Ingredients
3 pkgs 8 oz. softened cream cheese
8 ounces (or one package) thin sliced deli-ham, chopped
1 cup shredded cheese, cheddar or mozzarella OPTIONAL
5 green onions, chopped OPTIONAL
3 jalapenos, seeded and chopped (chopped w/seeds for fiery version) OPTIONAL
2 cups chopped nuts OPTIONAL
1 tsp. garlic powder
1 tsp. onion powder
1 tsp. smoked paprika
Instructions
Thoroughly stir together cream cheese and spices.
Mix in meat, green onions, jalapenos and cheese.
Form into ball and roll in nuts.
Cover and refrigerate to firm up.
Serve with cracker or crudites.
Notes
OPTIONAL IDEAS:
* Instead of adding the shredded cheese to the mixture, you can roll the ball it instead of nuts.
* Use all ingredients, including nuts, in the mixture, then roll in smoked paprika.
* If making with kids, divide the cream cheese in half and make two smaller balls for them, each with different ingredients.
https://ohmrstucker.com/im-a-cheeseball-about-cheese-balls/
My mission is to make you a cheeseball about cheese balls, especially for this particular cheese ball.
Happy hoarding cheese balling, y'all!