To avoid criticism say nothing, do nothing, be nothing. ~ Aristotle
Guess he told us.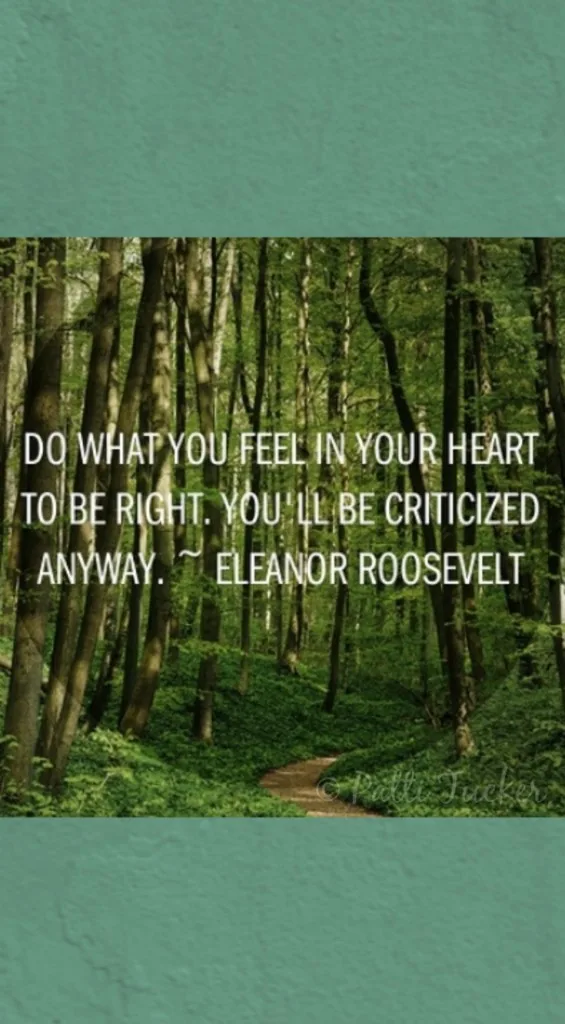 We all know that constructive criticism can empower, just as destructive criticism can crush. I'm speaking to the second of these.
When you're entrenched in what you're creating, or trying like hell to create, inevitably critics will come along and tell you exactly what you're doing wrong. This applies to business, art or even your family.
Build it and they will criticize.
The trick is to realize that critics don't build anything. (I tried to attribute the "critics don't build anything" quote, but it escapes me where I first came across it. I think it was over at CopyBlogger or Problogger. Mea culpa.)
I have met criticism on every road of my entire life, even as a kid.
* Using words beyond my age: people don't like that; it makes them feel stupid.
* Holding my own in tackle football with the boys: boys don't date girls that are good at sports.
* Engaging in heated talk about politics: you'll scare people with your strong opinions.
* Discovering writing as a tool of communication: you'll never be as good as your father (he was a writer/journalist).
* Marrying young: wouldn't you rather date more?
* Having a child in my early 20's: you should have waited.
* Writing a novel: most people think they can to write a novel, but they can't.
* Writing two more: good luck getting published.
* Homeschooling Boy, k-12: good luck finding a college that will take him. (We home schooled in the very early years, when colleges didn't even have protocols in place for home schooled kids. Boy got in to every university he applied to, with scholarship.)
* Building a website in hopes of it becoming a place where folks want to visit and share their lives: ~ doubtful silence~ ~small tight smiles~ Why don't you have a job?

Critics are everywhere. I can't, you can't, escape them.
Critics aren't always wrong, but they most certainly aren't nearly as right as they'd like us to think.
If we're knee deep in our passion, if we're daring to live a dream, if we're showing up and inching forward, no matter the money/the fear/the courage/the obstacle, or lack of it, merely doing that which we love serves to piss off some people.
It makes them uncomfortable. It tips their balance of complacency and order. How dare you do when they wished you wouldn't.
Critics are pointing out that they are happiest when everyone colors inside the lines; no thinking independently! Obviously, I should be listening to mine, as you should listen to yours, right?
Please allow me to channel the late great Whitney Houston: Oh, hell to the no!
I used to tutor kiddos who came to me because they had been told they couldn't learn a specific subject or that they shouldn't be in certain classes because they lacked the intelligence for higher learning. In most cases, each student blossomed once they discovered they didn't have to take on other people's expectations of their capabilities.
These students were blown away by the fact that they could not only succeed, but they could claim a new vision for who they were and what they could accomplish once the key of listening to their voice instead of their critic's was slipped into place, turning their failures into life-changing moments of clarity: screw the critics and find out for yourself.
Well, the screw part was put into age-appropriate language, but the sentiment was the same.
Doing, building, can be exhausting. There will be days when you question your sanity and your will to keep at it, days when you're flying high and loving every figurative brick you're laying, and days when someone comes along and attempts to crush you with their biting opinion.
Listen to them; listen to your critics.
No really. Listen to them.
And then, understanding that their words have nothing to do with you, but everything to do with their insecurities and fears, show them how it's done, as you go about your business of building.
Great spirits have always found violent opposition from mediocrities. The latter cannot understand it when a man does not thoughtlessly submit to hereditary prejudices but honestly and courageously uses his intelligence and fulfills the duty to express the results of his thoughts in clear form. ~ Albert Einstein
~If this post resonates with you, please consider sharing on your favorite social media, or with someone you lurv. Smooches!~