We are always on the hunt for a delicious fire-pit worthy snack.
You remember the 'Picy Pretzels, right?
These taco-flavored roasted pecans are as worthy of yer love as the pretzels!
BONUS: They make delightful hostess gifts, Christmas gifts, birthday gifts, housewarming gifts, you-look-peckish gifts…ah, hell, anything/anytime gifts!
Look at those beauties!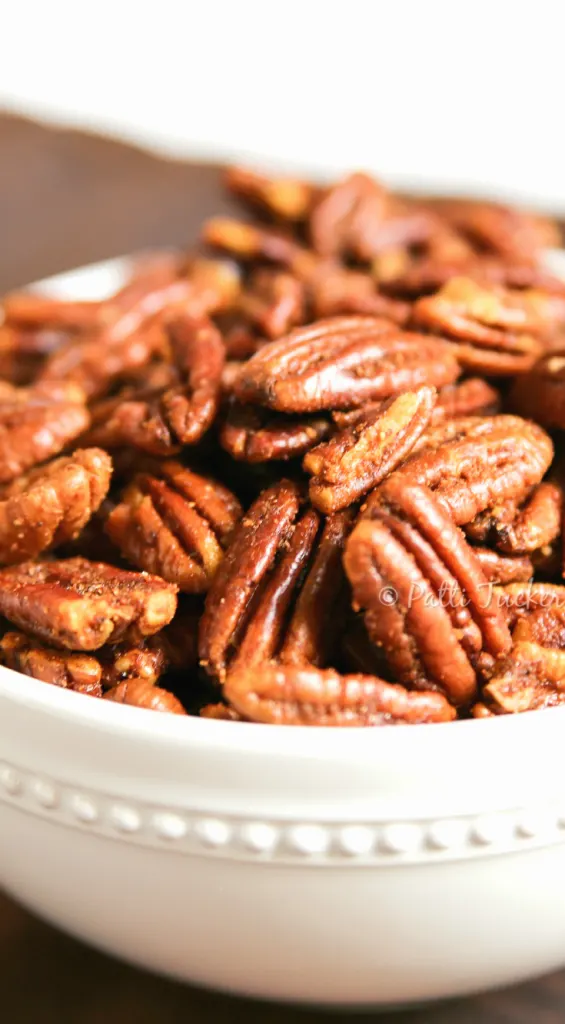 Savory Roasted Pecans
Ingredients:
1/3 cup butter, melted
1 tablespoon taco mix (more, if you're feeling like it needs more taco!)
1 tsp garlic powder
1 tsp smoked paprika
1/2 tsp ground pepper
1 tsp salt
1 pound pecan halves
Instructions:
Preheat over to 300°.
Melt butter and add all ingredients, except pecan halves. Mix thoroughly.
Add pecans and stir to coat.
Pour nuts onto a jellyroll pan, making sure they are spread out in a single layer.
Bake 30 minutes, stirring every 10 minutes.
Cool completely and store in an airtight container.
Garry and I love these with adult drinks by a roaring fire while we discuss the events of the day…or the latest antics of Sweet E!
Delicious and nutritious, with a hint of taco – basically, the perfect snack.
Get to making and eating and giving.
Do it!
Tired of searching for a popular OMT! recipe?
Rest yer weary fingers.
Except to click on the image.
You still have enough strength for that.
COME ON!
YOU CAN DO IT!