Boy moved out years ago, yet I still cook like he's about to walk in the door with his hungry crew.
I'm lucky that we are a leftover-lovin' family.
If you love pesto, yet haven't made Pesto Chicken – what are you waiting for? An invitation?
Consider yourself invited!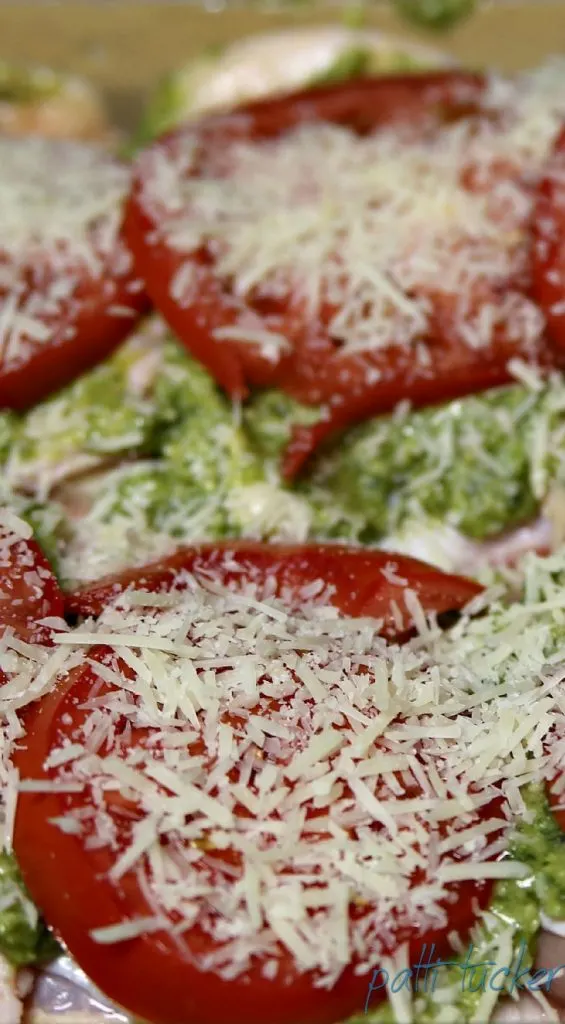 (NOTE: I saw this recipe on a video, which I can no longer find, so if you know it…SHARE IT!)
What you'll need:
8 chicken bone-in thighs or breasts
Pesto
1 large or 2 medium sliced tomatoes (if they're homegrown, all the better!)
Grated cheese (any type that suits your fancy)
Assemble:
Place chicken, skin up (you can also use skinless chicken), in a well-buttered 9 x 13 pan. Smother with pesto: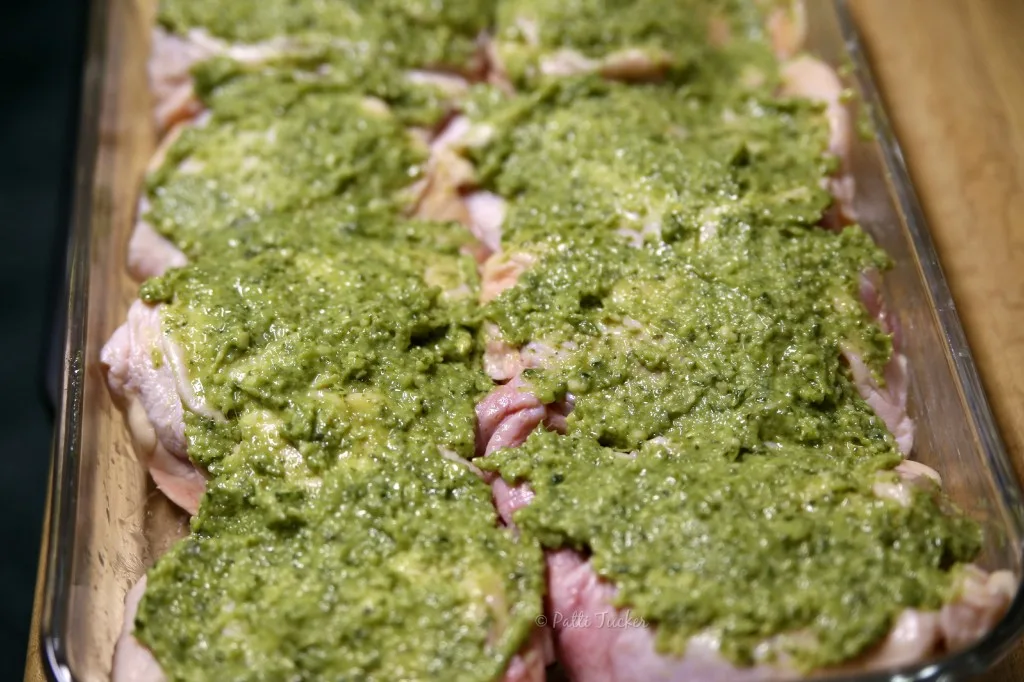 Layer tomatoes on top of pesto: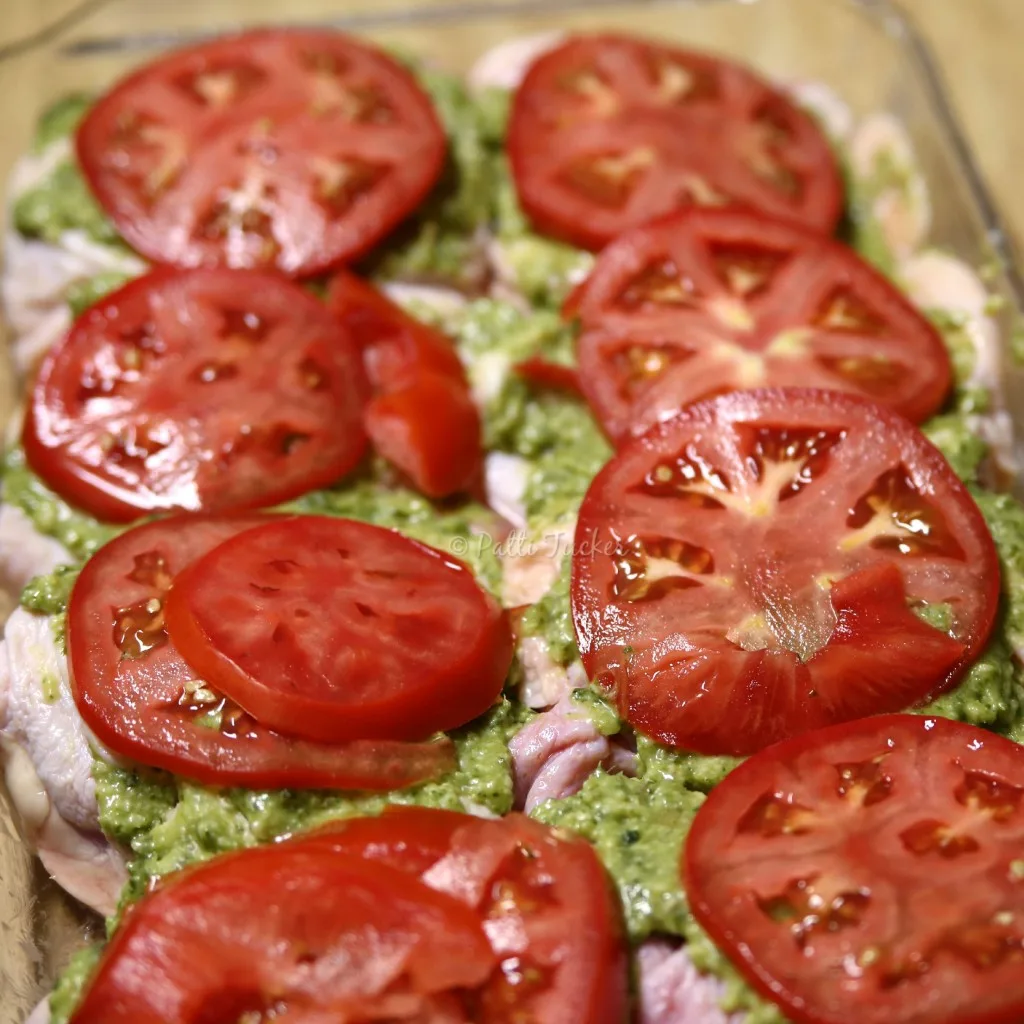 Optional step: cover with Parmesan cheese: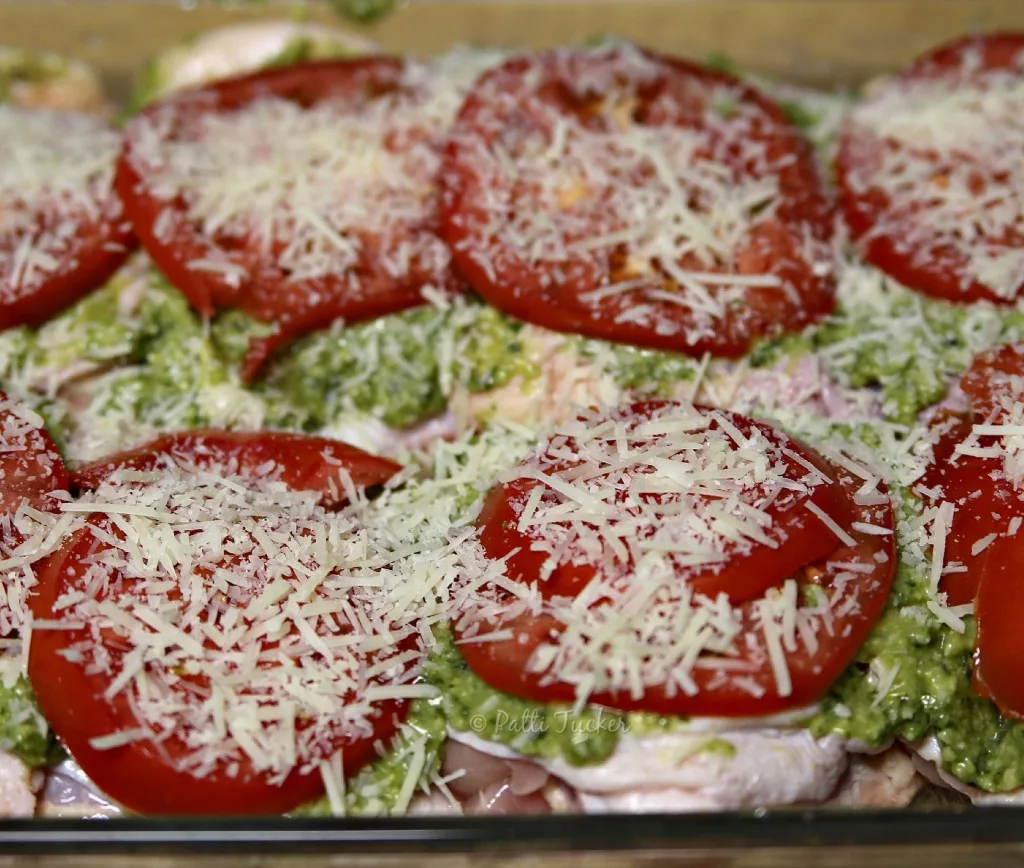 Generously cover tomatoes with grated cheese (I used a mixture of Cheddar and Monterrey) and place in a 400° oven, uncovered: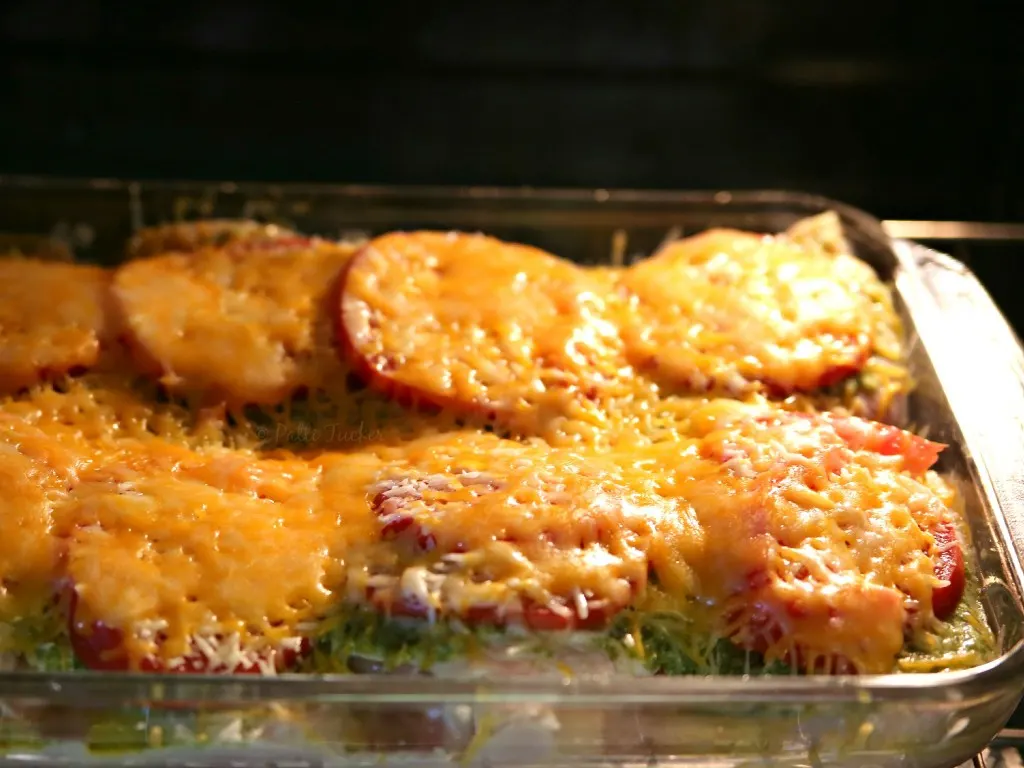 Bake at 400° for 50-60 minutes if using bone-in chicken pieces or 40 minutes for boneless.
Chicken is done when internal chicken temp reaches 165°.
Oh, momma! The cheese makes a crispy topping and the chicken is tender and flavorful.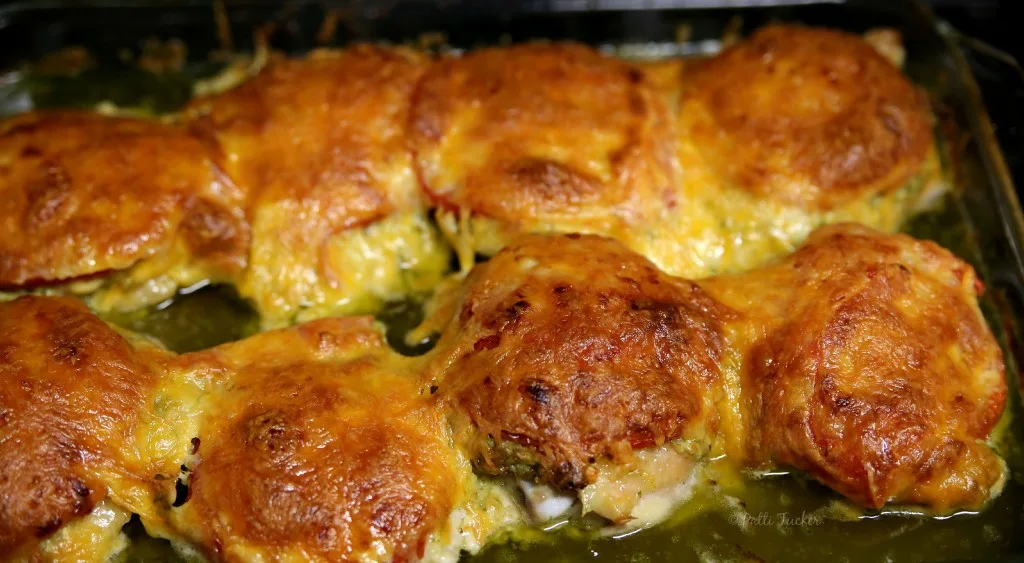 We decided upon first bite that this is a new favorite recipe.
The great thing is you can easily make this for a large crowd. The presentation is impressive and the taste sophisticated…like us! (~snort~)
Whacha waiting on?
Get to impressin'!
Get to sophisticatin'!
Happy Pesto Chickening, y'all!
~Please share this post on your favorite social media. Thank you!~