I have been in a baking mood in the last few weeks and since I was raised right, I'll share!
When I started out, I thought I'd make a specific brownie recipe, but instead had to adapt because I was short on a few key ingredients.
OMT's Toffee Chip Cookie Dough Brownies are the result: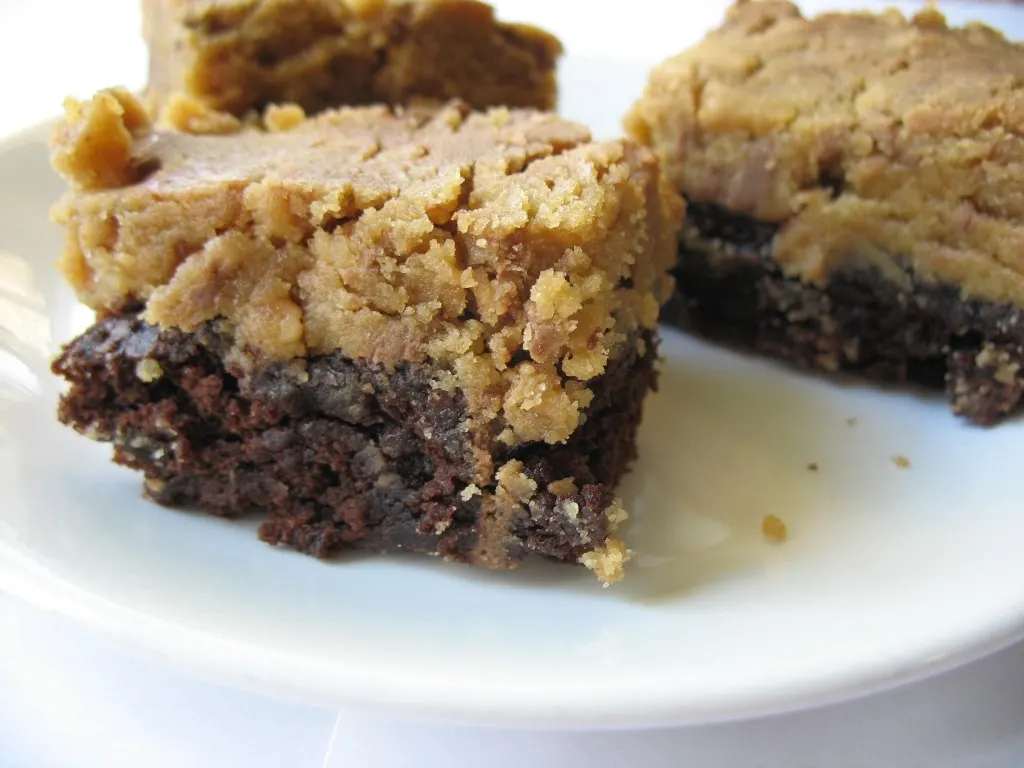 OMT's Toffee Bits Cookie Dough Brownies
Ingredients
Brownie

Follow package directions on brownie mix. I used Ghirardelli Triple Chocolate Brownie mix that has big chips in the batter.

Toffee Bit Cookie Dough

¾ cup unsalted butter
¾ cup dark brown sugar
¾ cup granulated sugar
3 tablespoons half and half
1½ teaspoons vanilla extract
1½ cups all-purpose flour
1½ cups chopped toffee bits
Instructions
Make Brownies: Follow directions on package for brownies and cook accordingly. I used an 11 x7 pan, buttered. Cool completely.
Make Cookie Dough: In a mixer on medium speed, combine the butter and both sugar until fluffy. Add half and half and vanilla and mix. Mix in flour until combined. Finally, using a wooden spoon or spatula, stir in the toffee bits.
Once brownies are cooled, spread the cookie dough over them. Refrigerate for an hour, or until firm.
Cut.
Nom.
Notes
https://ohmrstucker.com/omts-toffee-bits-cookie-dough-brownies/
While the original brownies I intended to make were purdier and more showcase-tastic than mine, I can testify that I rolled my eyes to the back of my head when I took a bite of this version. In hindsight, I should have baked it in a bigger pan, doubled the brownie recipe for a more substantial brownie portion, and maybe added a bit more half and half for ease of spreading the cookie dough.
As far as taste goes, I don't think I could have done any better!
Adaptation is fun!
What are you waiting for? Get to bakin'!