Orange Orange Orange! I love me some baked goods made with oranges (not to be confused with lemons). You? You do?!
Well, my babies, you're in luck. These muffins are easy, delicious and nutritious!
Serve them glazed…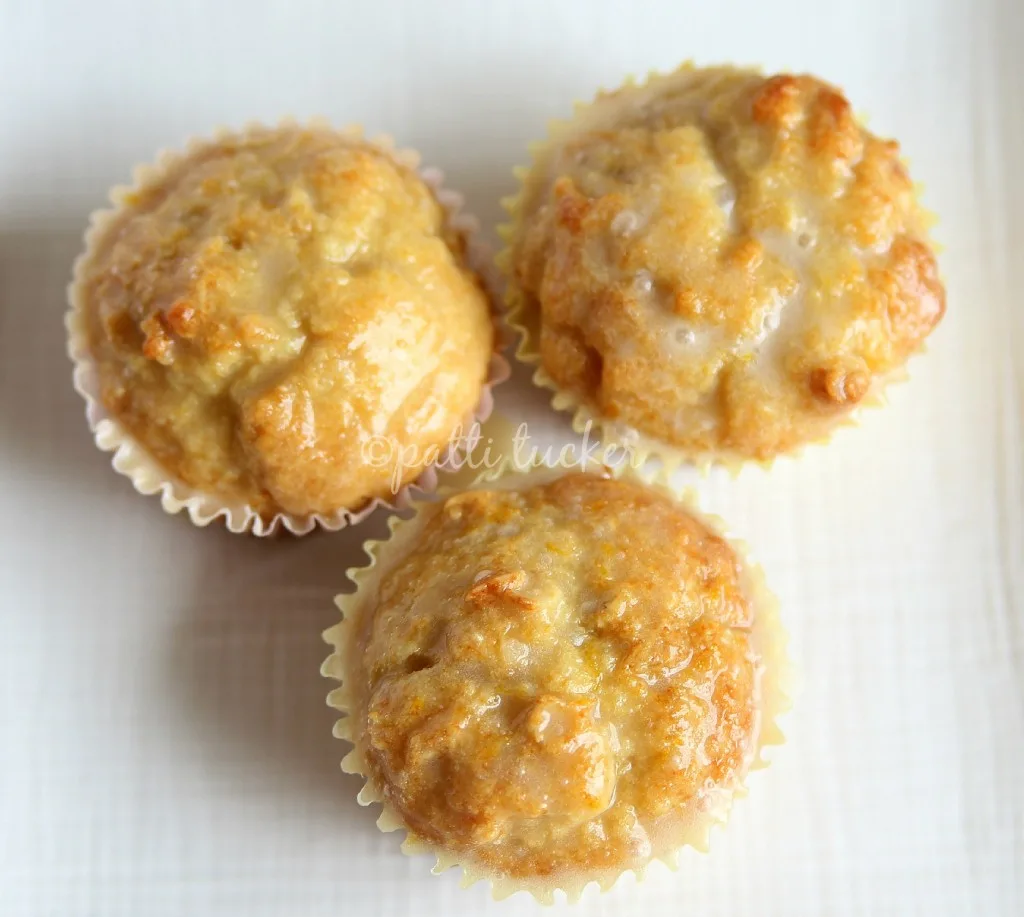 Or neekid in a basket…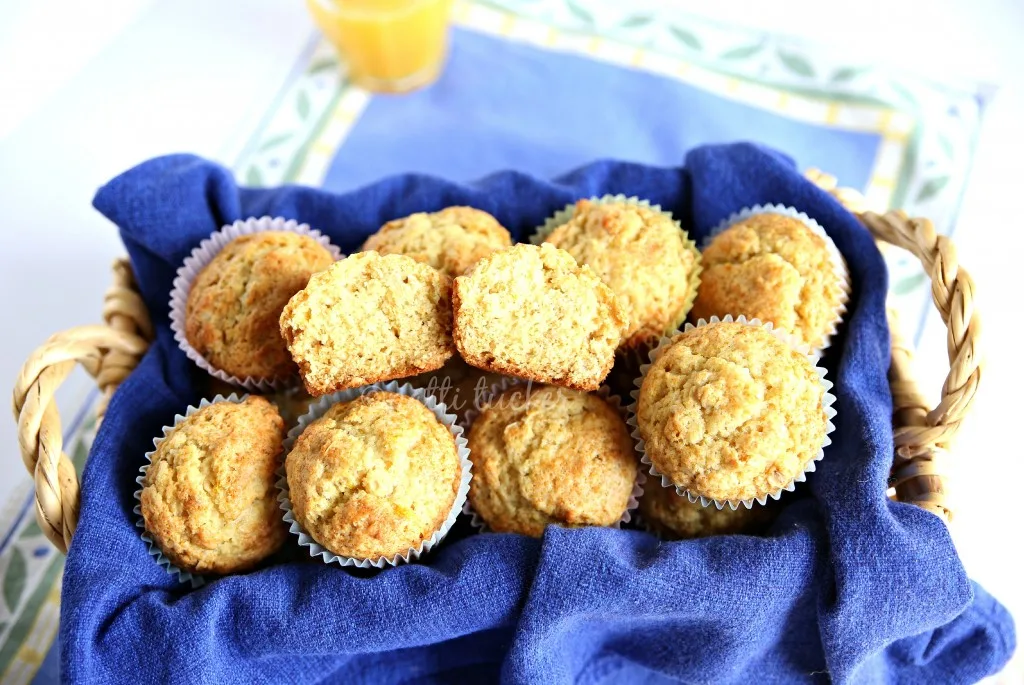 Ingredients
2 1/2 cups all purpose flour
2 tsp baking powder
1/2 tsp baking soda
1 tsp salt
1/3 cup regular oats
1/4 cup sugar
1 tbsp grated orange peel
3 eggs, beaten
3/4 cup butter, melted and cooled
1/2 cup raw honey
1/3 cup orange juice (or pineapple-orange juice)

GLAZE

1 tsp grated orange peel
3 tbsp melted butter
1 cup powdered sugar
1 tsp. orange juice
2 tbsp hot water
Instructions
Combine flour, baking powder, baking soda, salt, oatmeal, sugar and orange peel in large bowl. Make a well in center.
Combine eggs, butter, honey and juice. Add to dry ingredients, stirring just until moistened.
Spoon into greased muffin tins (or use paper liners), filling 3/4 full.
Bake at 375° for 15 minutes

GLAZE

Combine all ingredients and stir until smooth.
Dip cooled muffins once. Let harden slightly. Dip again.
Notes
Makes approx. 1 1/2 half dozen. Recipe can be easily doubled.
Glaze adapted from LilLuna
https://ohmrstucker.com/orange-honey-muffins-with-orange-donut-glaze/
You can easily double these babies, freeze them and be ready for any breakfast scenario. They wouldn't need more that 10 minutes on the counter to thaw. So easy and convenient.
Late Sunday morning breakfast? BAM! Early school morning breakfast? BAM! Late night snack because you couldn't wait for breakfast? BAM!
One caveat: dip them right before eating. I would freeze sans glaze. But you do what you want. OMT! ain't the boss of you.
Happy Baking!