I love a roasted veggie, don't you? Roasting brings out the earthy complex flavors of foods that can't be duplicated any other way. Bonus: most kiddos will eat a roasted veggie over any other cooking method. < Not scientific, just my own personal observation.
When you roast Brussels sprouts, the outside takes on a crispy crunchy bite, while the inside is soft and creamy. Oh, momma!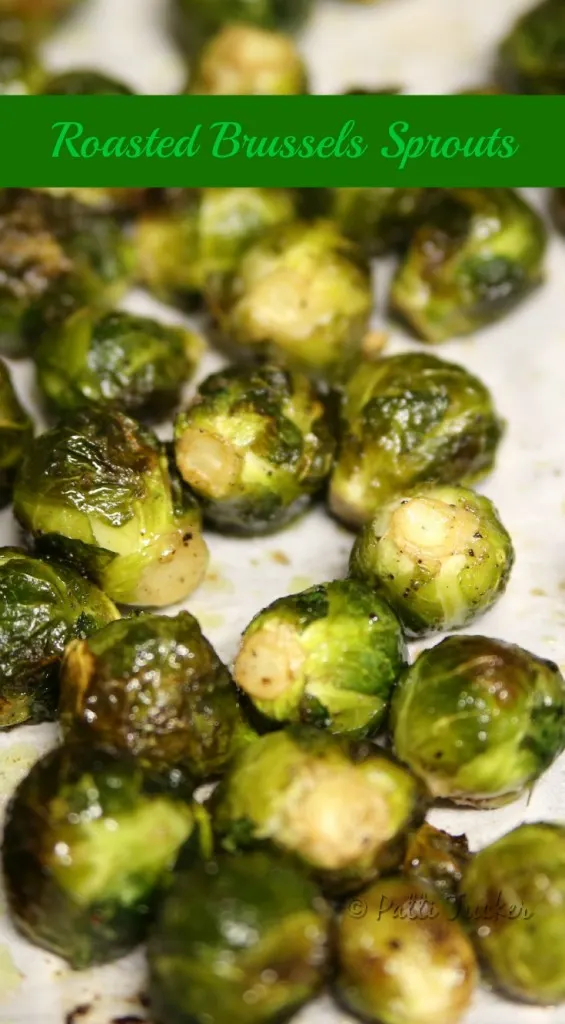 Y'all know when I cook, I make enough for an army, so the following recipe can be halved for you normal folks. This recipe, as written, makes a generous side dish for any table.
Roasted Brussels Sprouts

(recipe adapted from: Green Wave Farms)
INGREDIENTS:
2 pounds Brussels sprouts
4 tbsp olive oil
1 tsp Kosher or Himalayan salt
1/2 tsp freshly ground pepper
DIRECTIONS:
In a large bowl, mix sprouts with olive oil, salt and pepper.
Line a large baking sheet (with a lip) with parchment paper, then pour sprouts on pan.
Roast for 40-45 minutes @400°.
Shake the pan every 20 minutes to brown evenly.
~~~~~~~~
Here's what I mean by a baking sheet with a lip: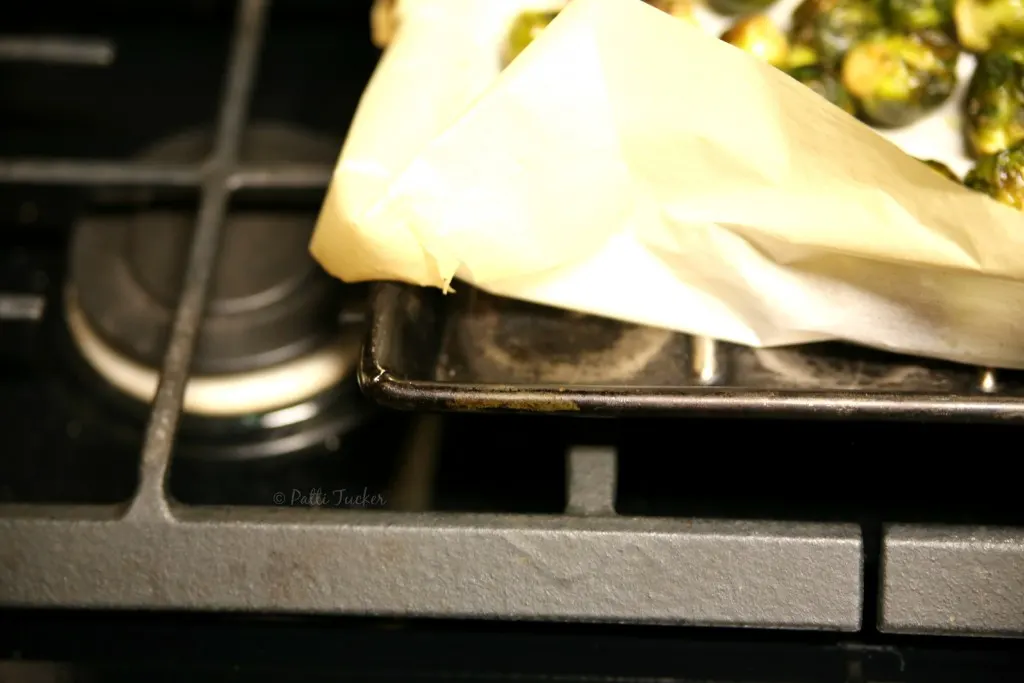 When you go to shake your veggies to ensure proper browning, the lip prevents the sprouts from falling off the pan. Ain't nobody got time for that!
End result = Brussels sprouts perfection!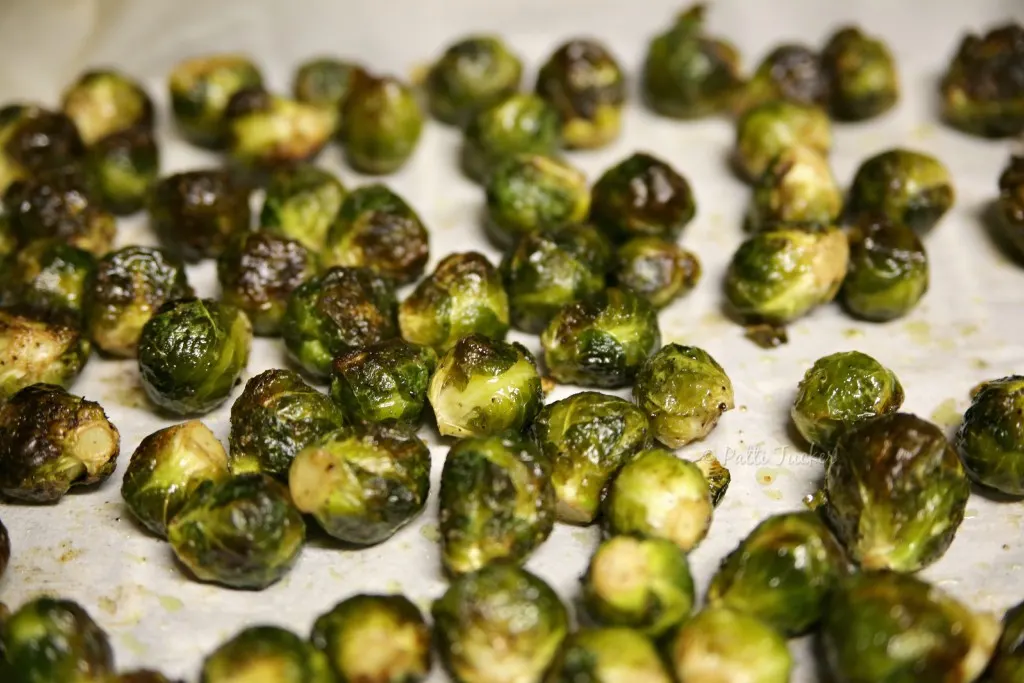 Happy Roasting, Y'all!