Have you ever had a Meyer lemon? It's not an exaggeration to tell you that the first time I tasted one, I had to look twice to make sure I was actually tasting a lemon. It was on the sweet end and didn't leave me with a squinched lemon face; it was a wonder, I tell ya!
This is my favorite dessert to make with my harvest: Not Chocolate Cake Lemon Bars
I have four Meyer lemon trees (er, bushes) and I have to do combat with the squirrels and birds to ensure a few lemons are left for me at the end of the season (November-ish). This year was a tough year for my crop. Most of the lemons looked hideous from the cosmetic bird pecks, but a few where magnificently gorgeous. Not that appearance matters, because honestly, it's what's inside the battle scarred fruit that matters.
Each year I have too many lemons to eat or bake with before they start to go bad. Want to know my simple go-to that ensures plenty of lemon juice to bake with or use in sweet tea for the rest of the year? Squeeze the sunshiney goodness outta those badboys and freeze it!
To the pics!
Start by washing your lemons thoroughly.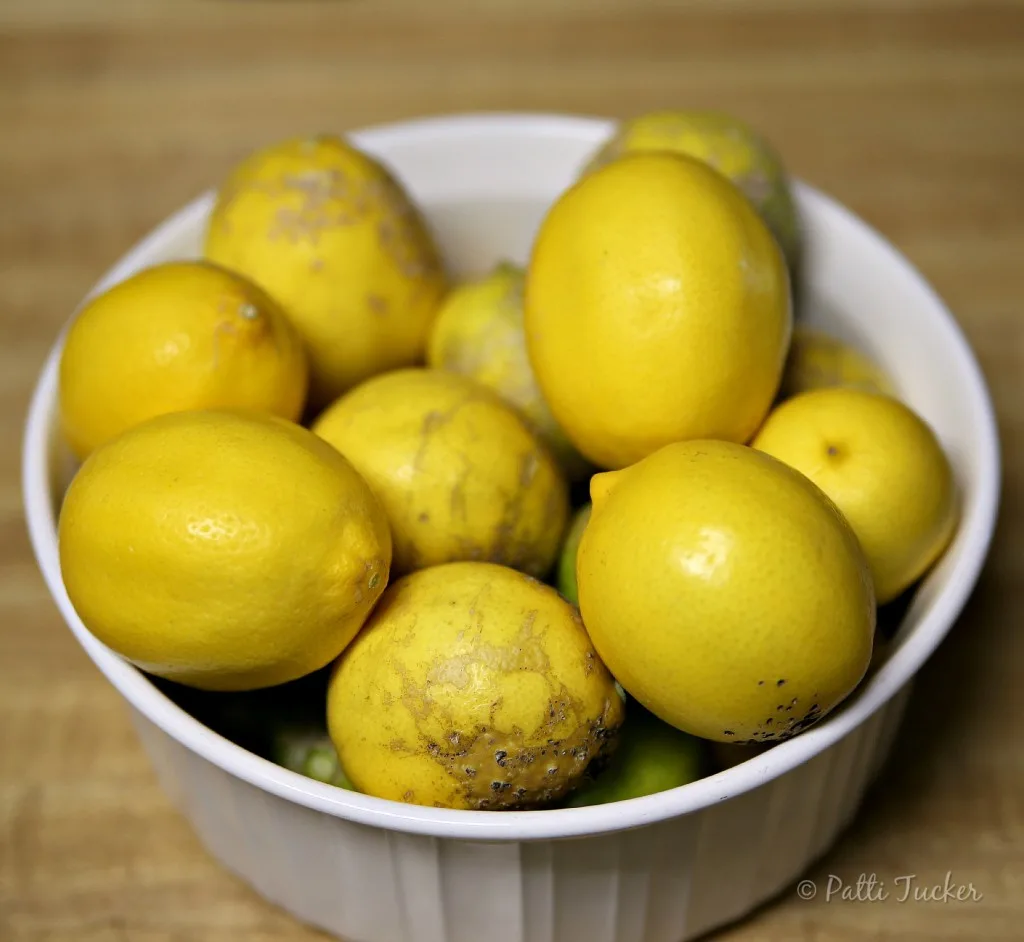 Next, procure a measuring cup large enough to hold the lemon juice and…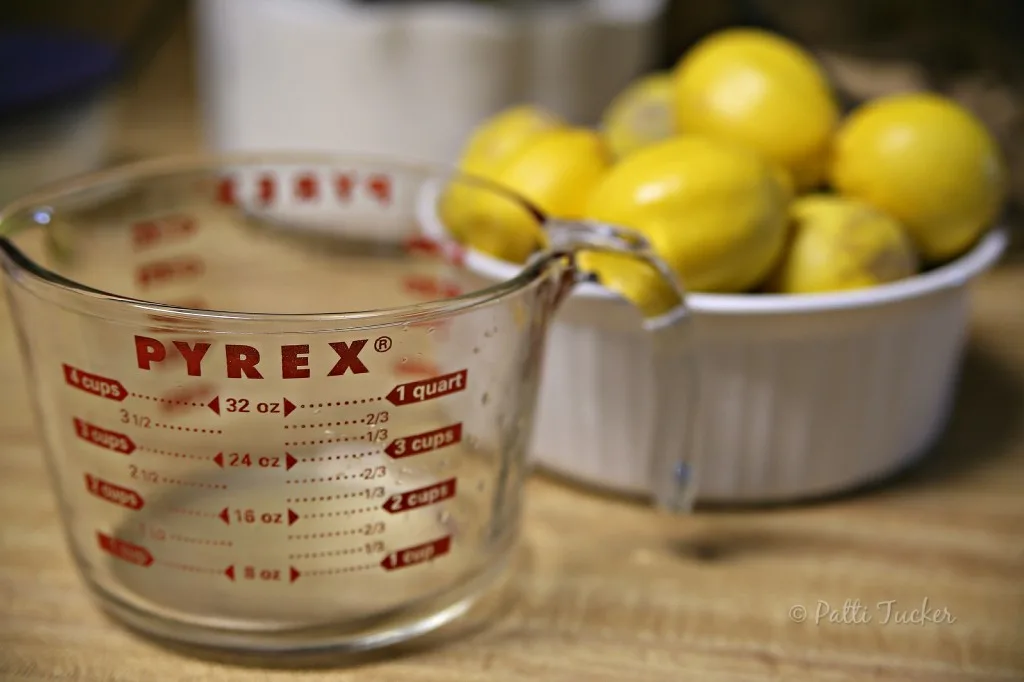 …a strainer! It helps to have a handy kitchen assistant to do the heavy work if you need to take photos! Squeeze that lemon, baby!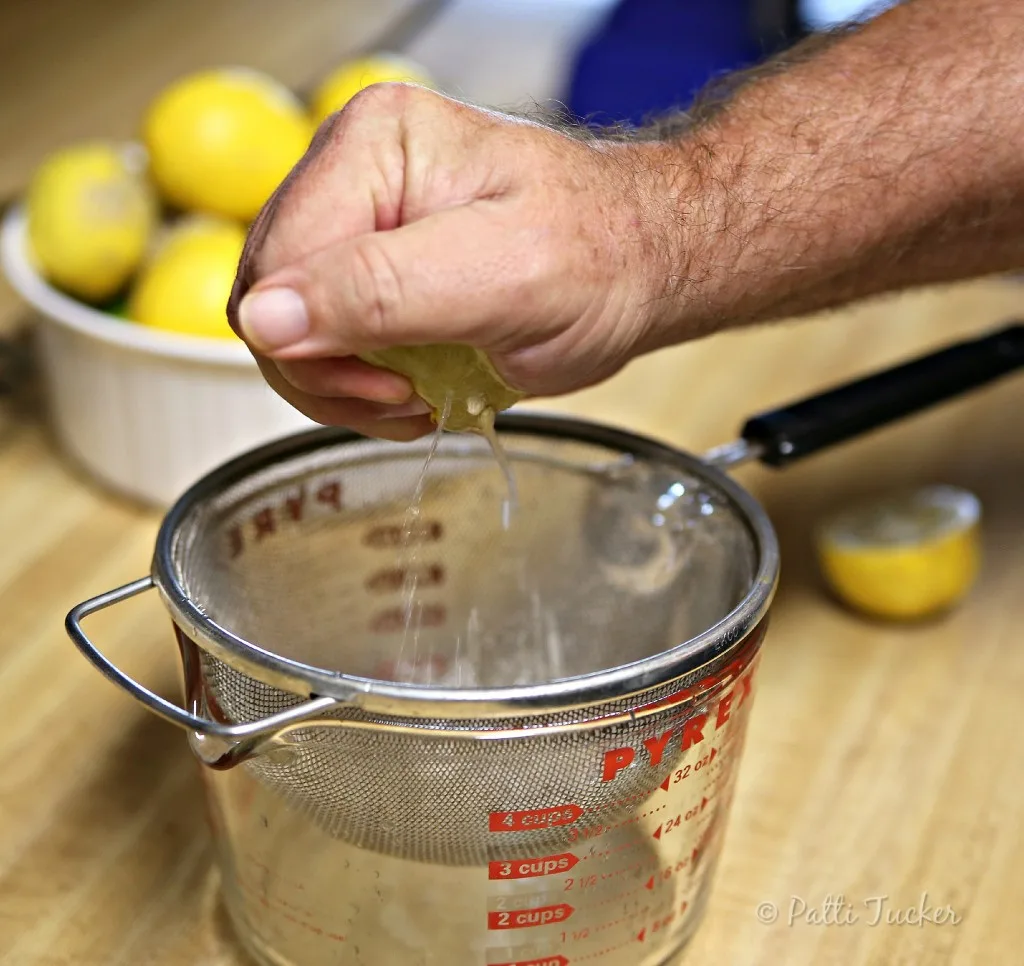 The strainer catches not only the seeds, but also the heavy pulp, which you can them push through the strainer as well.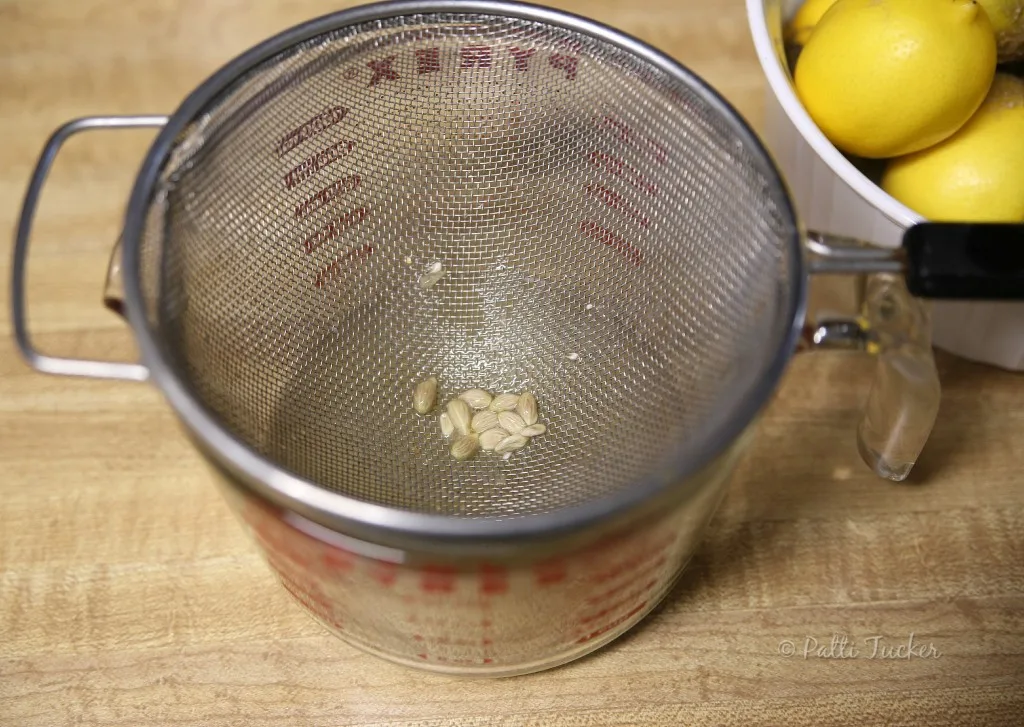 Once you have enough juice, pour into ice trays and freeze.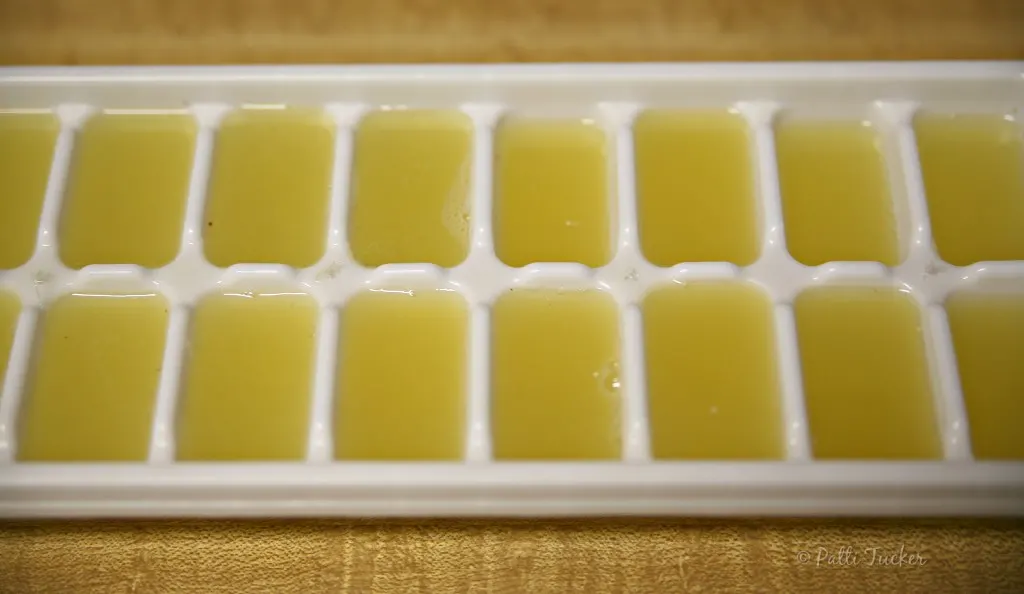 Once the lemon cubes are frozen, I place the cubes into a freezer bag, suck all the air out, then use as needed. There is something decadent and wonderful about using your own lemon juice in the dead of winter to make lemon bars as you dream of summer.
Happy Squeezing, y'all!