If you don't like coffee, you may as well click out now, or stick around and let this post be your gateway drug.
Dang, that sounded a little skeevy and dealer-esque. You know, like, "Hey little girl/boy. Want some coffee?"
But, seriously. Want some coffee? Or at least a line on something new to add to your addiction? Or as a perfect gift for any coffee addict lover you know?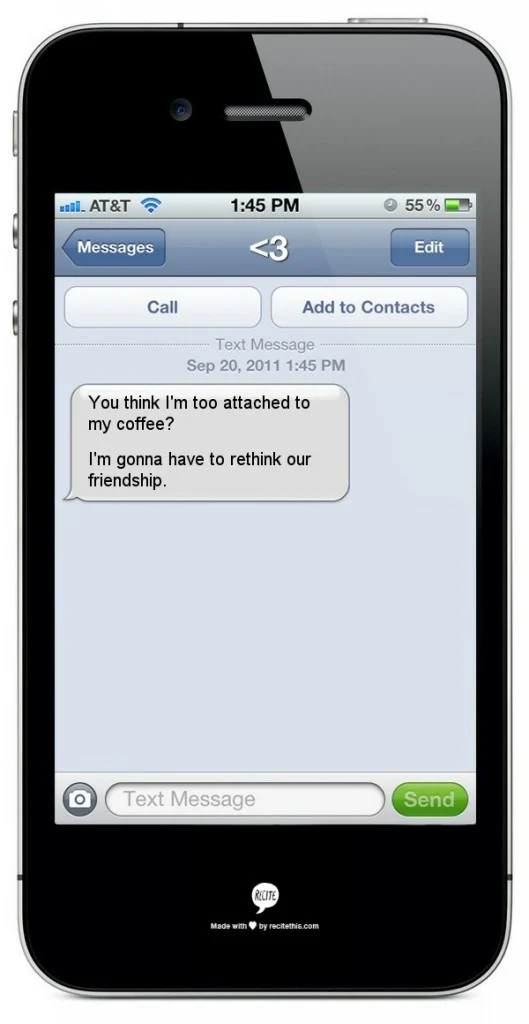 I see you nodding.
First some facts, Jack.
Fun Time Coffee Facts:
* After oil, coffee is the world's second-most-valuable commodity exported by developing countries. The global coffee industry earns an estimated $60 billion annually.
* Women who consumed 2 to 3 cups of coffee each day decreased their risk of depression by 15%. Those who drank 4 or more cups of coffee each day decreased their risk of depression by 20%.
* Moderate coffee consumption may reduce the risk of developing type-2 diabetes.
* Coffee contains antioxidants, which helps prevent free radicals from damaging cells. One study found that a typical servicing (approximately 9 oz) of coffee contains more antioxidants than a serving of grape juice, blueberries, raspberries, or oranges.
* Coffee with cream added cools about 20% slower.
* Some Catholics urged Pope Clement VII (1478 – 1534) to ban coffee, calling it "devil's beverage". After tasting the beverage, the Pope is said to have remarked that the drink was "… so delicious that it would be a sin to let only misbelievers drink it."
* Caffeine enhances athletic performance.
* Perimenopause and coffee don't go together, but sometimes you just gotta do what you just gotta do.
While coffee used to have a bad name, scientisty types started looking deeper and wouldn't you know it, in moderation, coffee is good for you! Antioxidants, improved athletic performance, and sharper thinking are great reasons to drink more coffee. Or start drinking. Come on, you know you want some.
Some folks balk at the taste. I get that; I can't drink it black. I always used to tell people to try a cup of mine because I used so much sugar and actual full-fat cream that it tasted like candy. These days, I've toned it down to a bit of sugar and a bit of half-and-half. Still tasty, yet won't kill me. #winning
All of this build-up brings me to this: Texas Pecan coffee from the Alamo Pecan and Coffee Company. Some of you may have read my post about the first time I had Texas Pecan coffee over at the Texas Women Bloggers site. If you haven't, go on, click over. We'll wait for you.
♫ lalllaaaa la lala ♫
Oh, you're back! Now didn't that coffee sound wonderful? (Cliff Notes: Texas Pecan Coffee is good!)
Because I'm always looking for great stuff to share with you guys, I contacted the welcoming folks at Alamo Pecan and Coffee and they have generously offered a coupon code for your next order!
15% off per pound of coffee ordered. Limit 2 pounds — online orders only.
CODE: ALAMOCAFE14
Valid: February 10-March 3rd, 2014
(This is NOT a sponsored post. I am not getting paid, merely sharing the love of all things coffee)
Now go and enjoy some great coffee*, would ya?
* Not responsible for any new addiction you may acquire once you taste this coffee.