Dear Sweet E,
One year? One year?! ONE YEAR!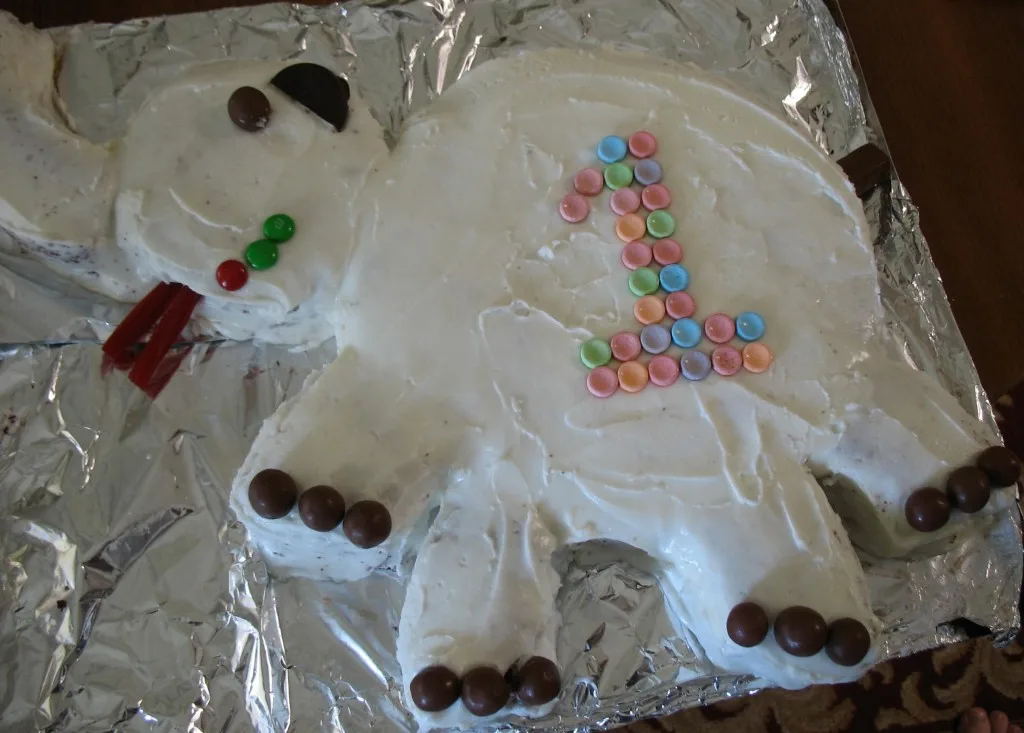 Our sweet little puddin' pie (that's you!) is 1-year-old today!
I'm stunned how fast this year has passed. You'd think as a mom I'd know how quickly time would fly, but I'll tell you something: you forget about these things when your kiddos reach a certain age, as mine has. The big birthdays (like your daddy's 30th that just passed) still have an impact on you, but for the most part you just ride the tide out to the sea, you know? (of course you don't…you're just a year old!)
Itty-bitties like you are a different kind of time-buster and the speed in which you guys grow from one year to the next is always seemingly speedier.
While writing is my craft, I will fail you this day; I can't adequately articulate the emotion, the deep and swift joy, that having a child from your child brings into your life.
Instead, I'll offer a pictorial of my Sweet E love.
The very first time you were placed in my arms. I was a crying mess and had someone hand you to me after I sat down. I was afraid I'd drop you if I took you from your daddy's arms. My worries of becoming a good grandmother evaporated the instant I looked into your beautiful eyes. Hey baby, it's me, Grandma. I'm so glad you're here. Sorry I'm crying on you. You'll get used to it…your daddy has.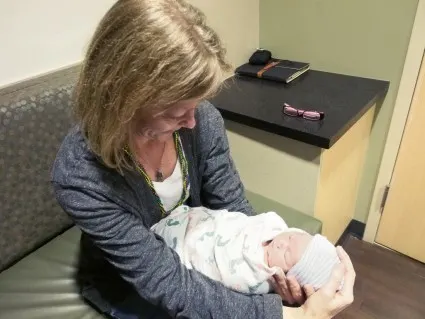 As it happened, you were born on Fat Tuesday. Uncle Alex and Aunt Carissa had the foresight to bring some fun into the celebration, via Mardi Gras beads and hats. This is G-Daddy's first time holding you, his first grandchild.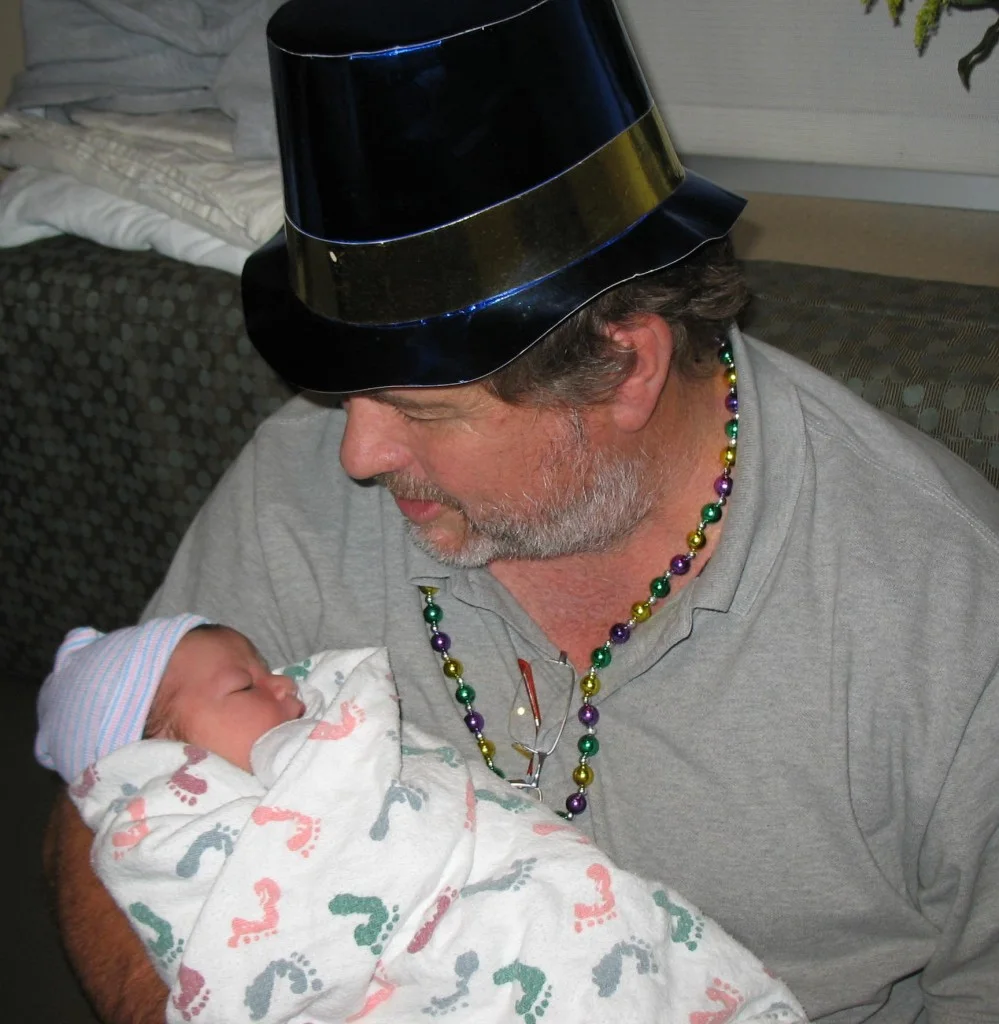 In the hospital, snoozin' on your momma. It was a big day. Lots of happy commotion surrounding your arrival. You needed to sack out for a bit.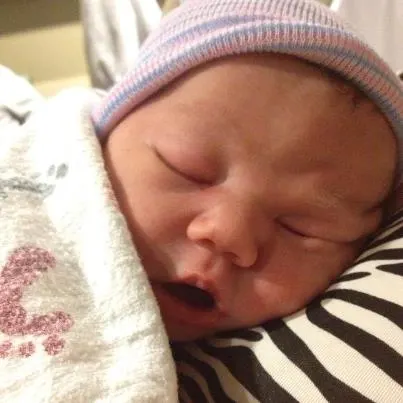 This was taken on my first trip back to help out (about a week or so later). Momma would give you a morning feeding, then hand you to me as she went back to sleep for some much needed rest. You would sleep in my arms for a good two hours. Best mornings of my new grandmama life.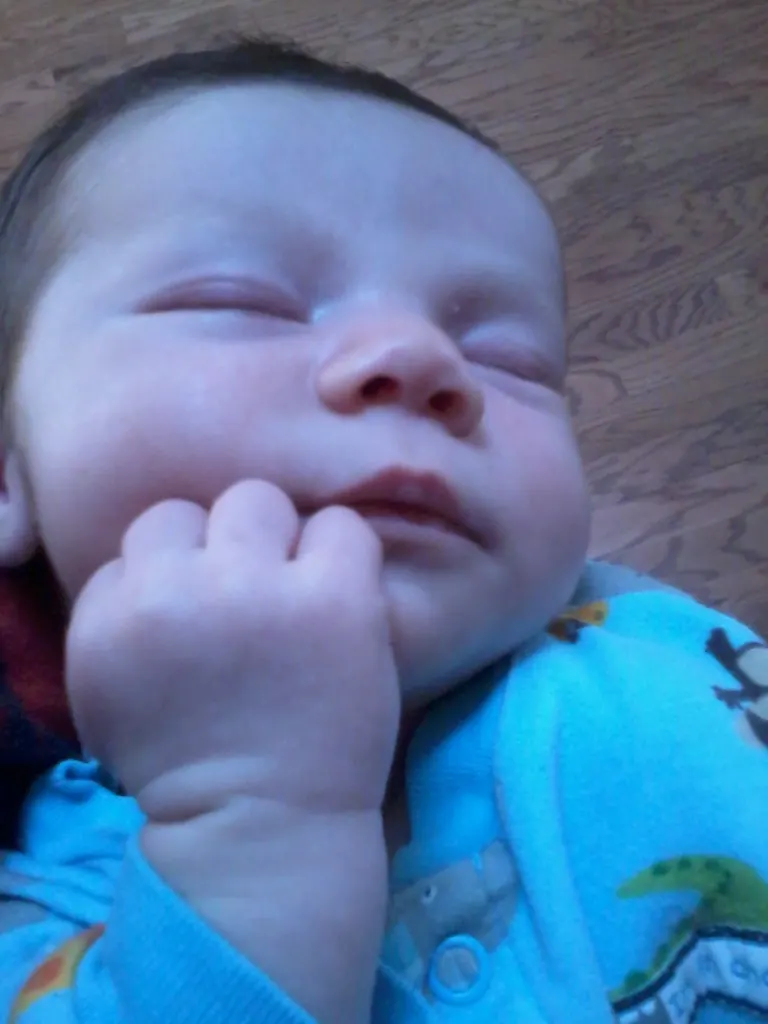 Tummy time on the same blankie that your daddy used when he was dat baby!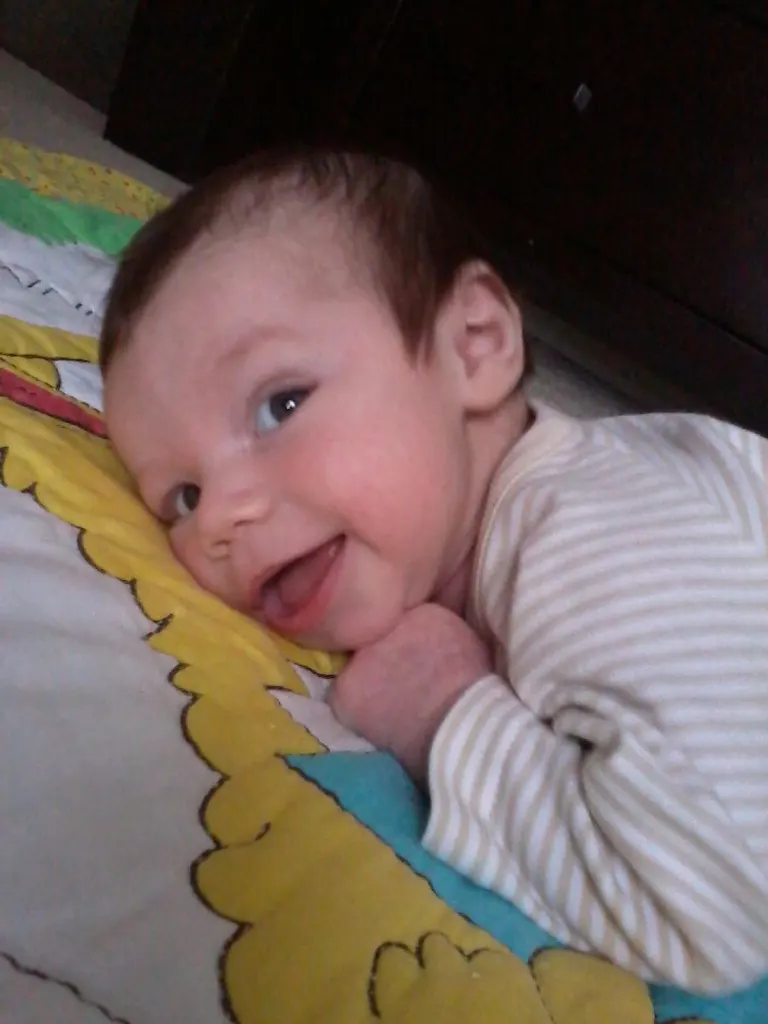 Your were a champion sleeper.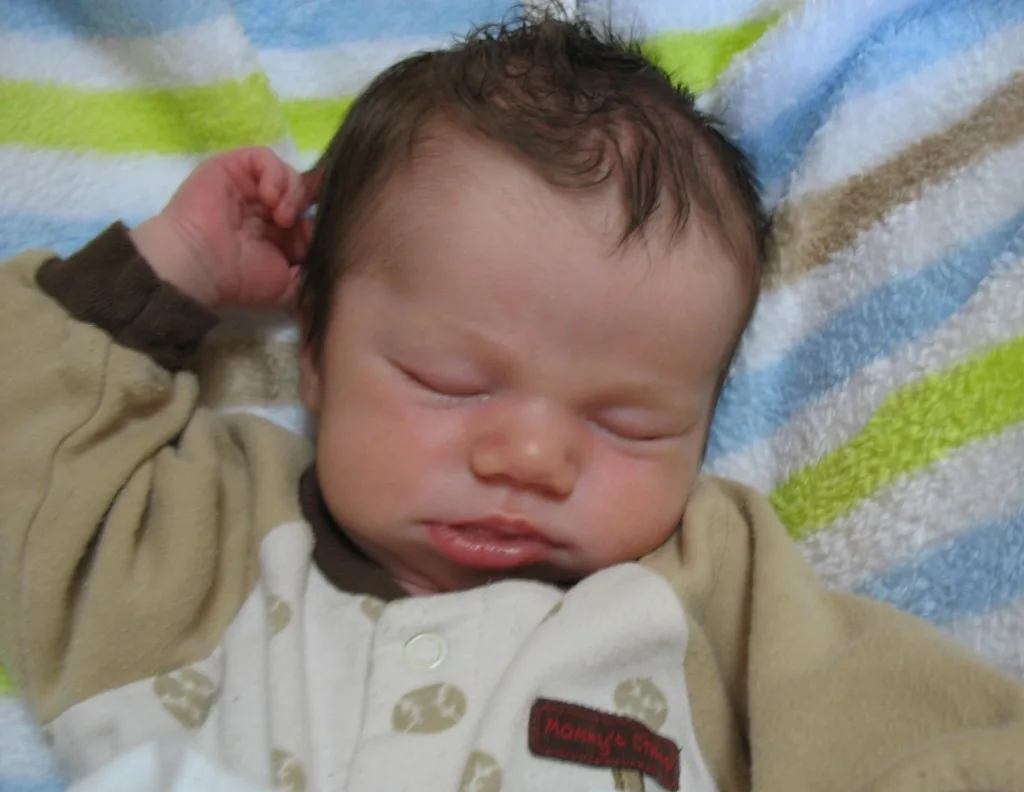 TOES!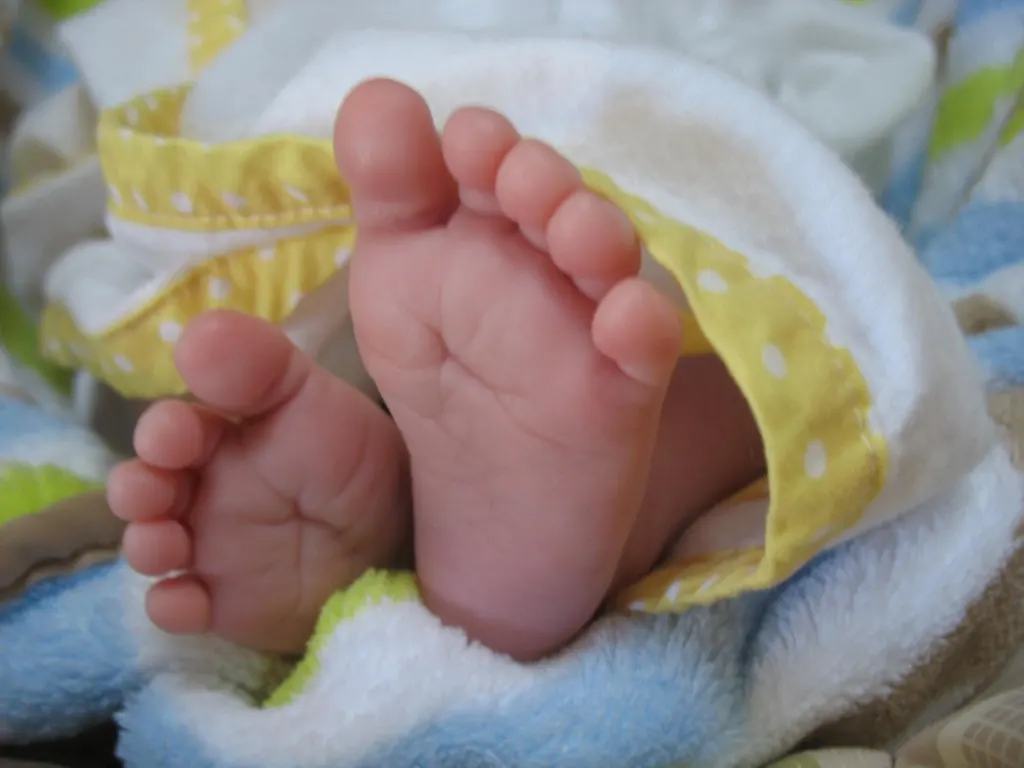 When you were born, Momma was a zoo keeper. This is your first visit to the zoo (all dem keepers needed a dose of dat baby!).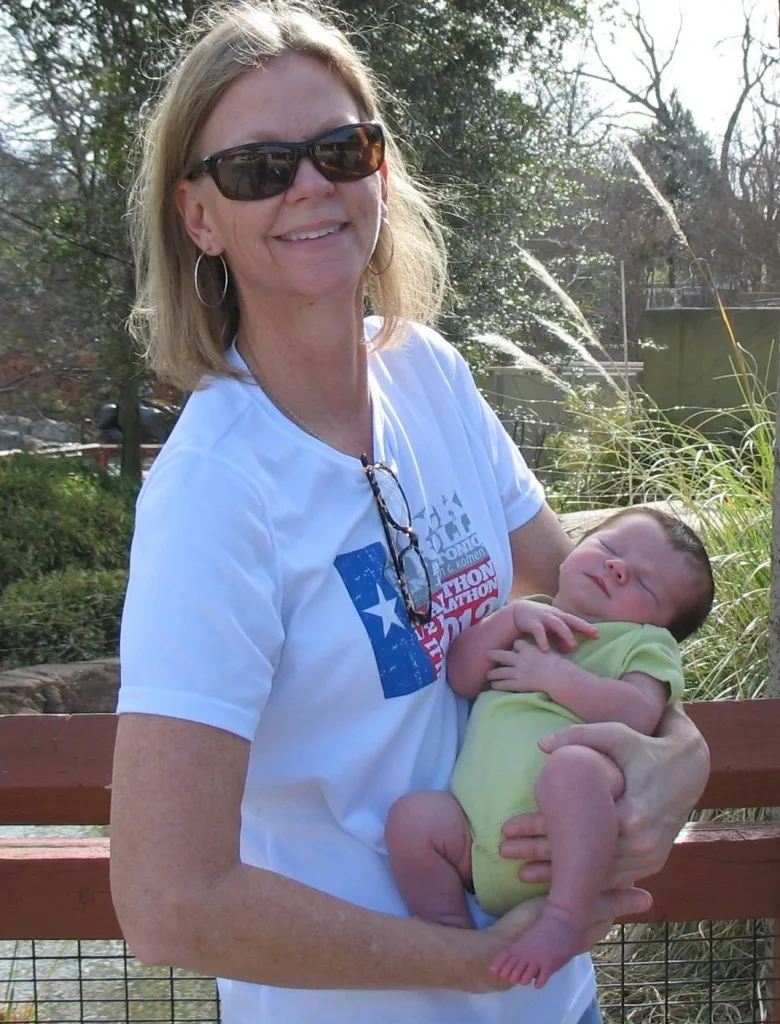 You, learning to smile; I couldn't get enough.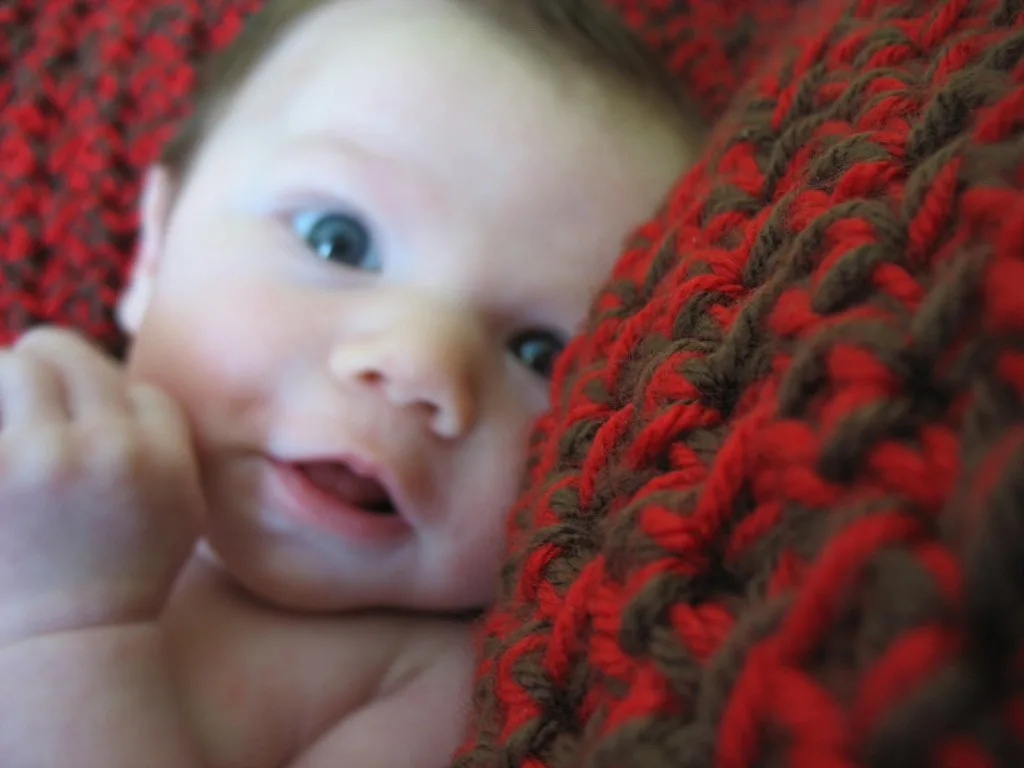 More sleeping. Growing is hard work, yo.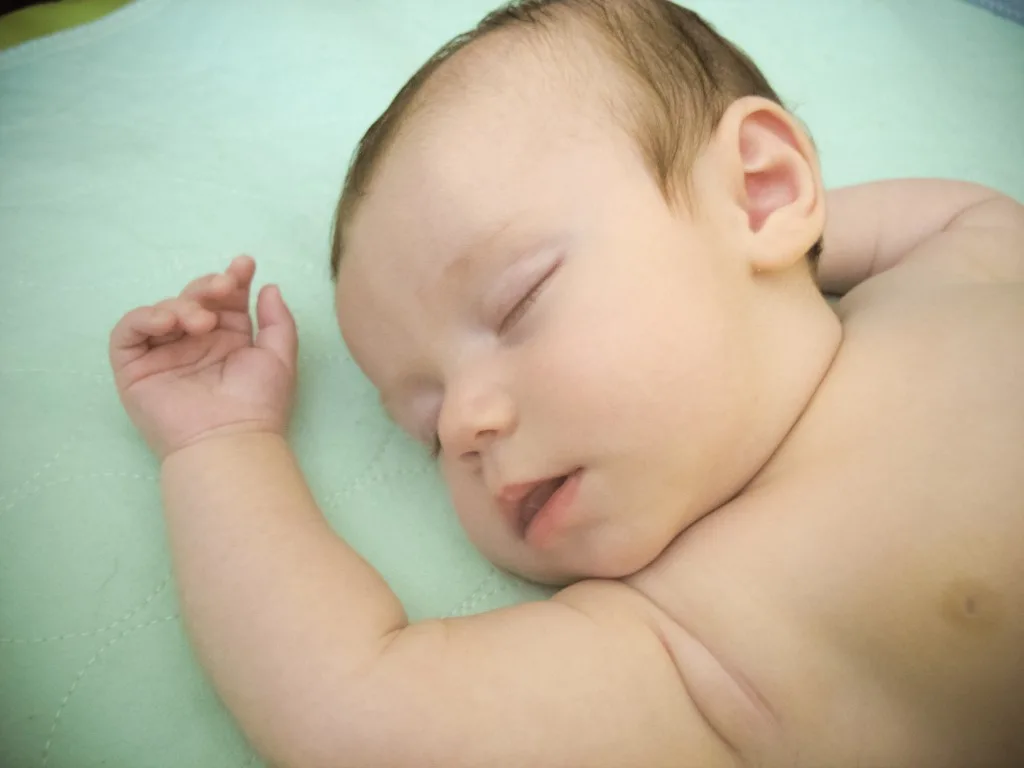 4th of July is for hats! Or something…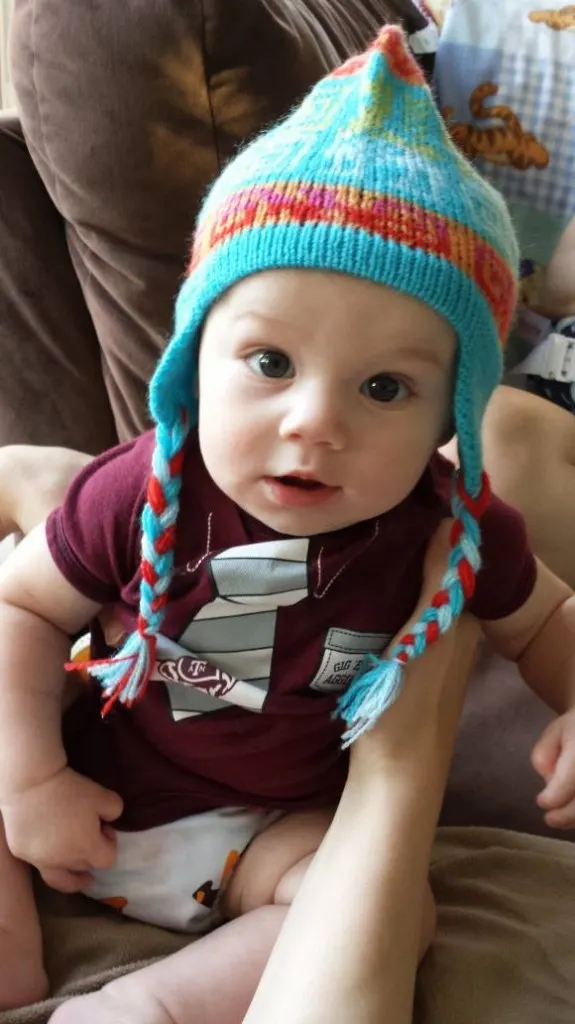 You got dongled! Now we enjoy you on Youtube, big screen style. Also, you're eating food!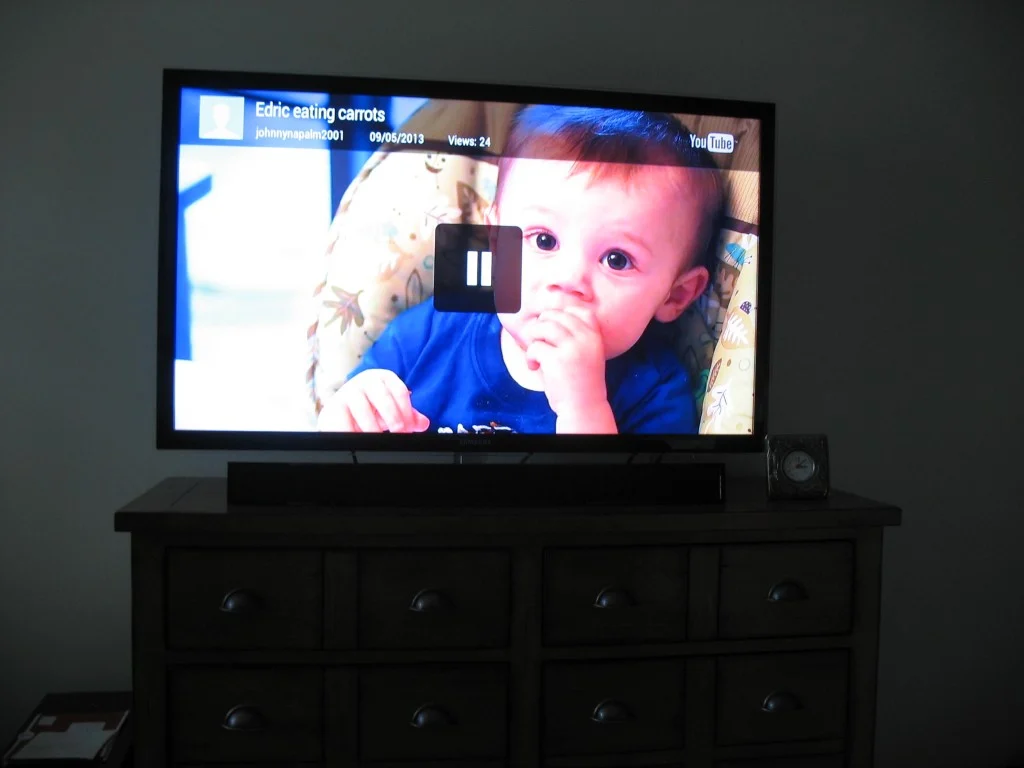 This face. So much YES!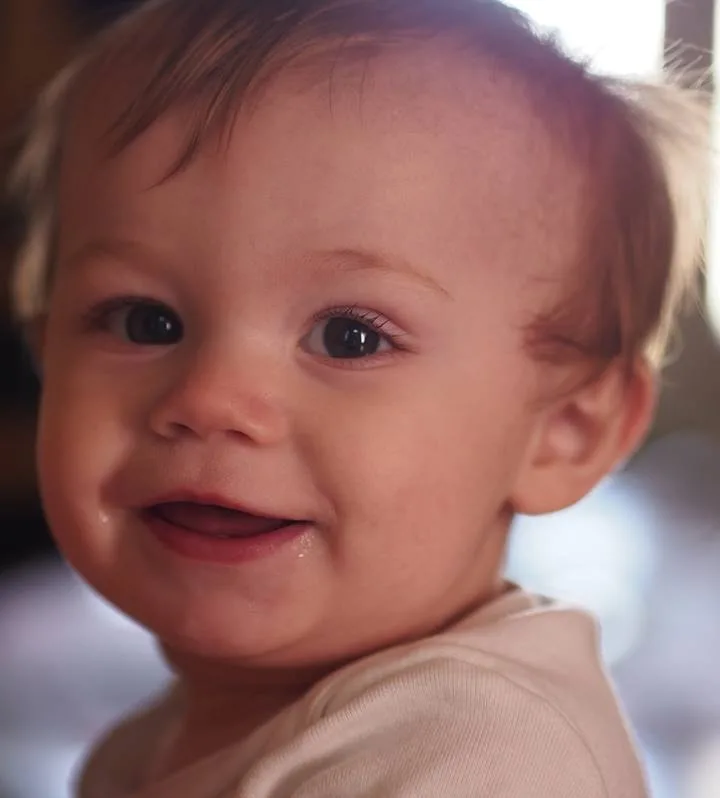 With G-Daddy, smirking at Dexter below.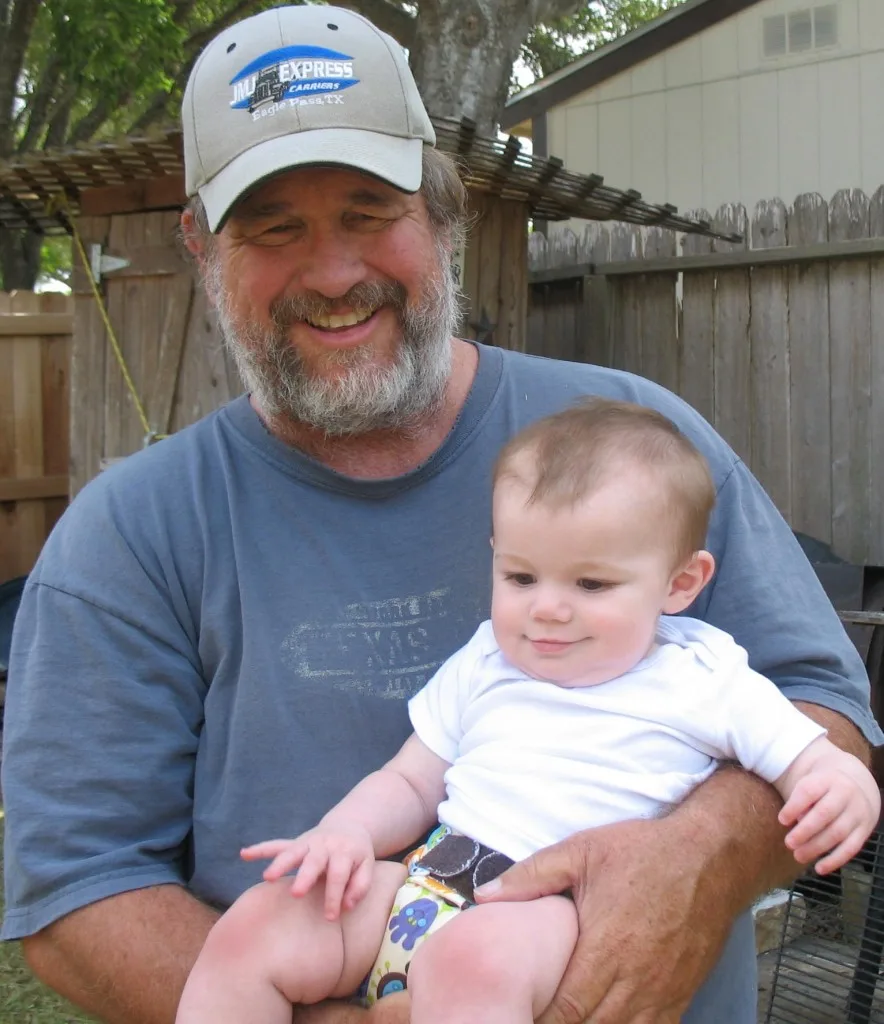 Telling Dexter all about it…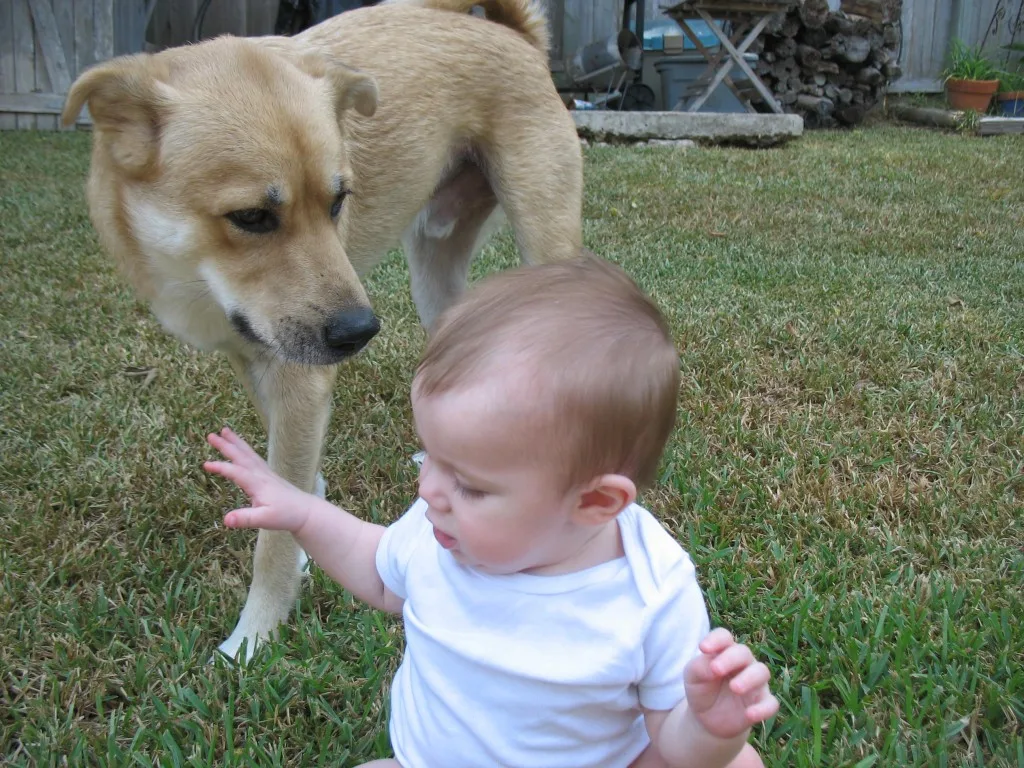 Stuck in the house, watching Dexter and G-Daddy, wishing you could run with them.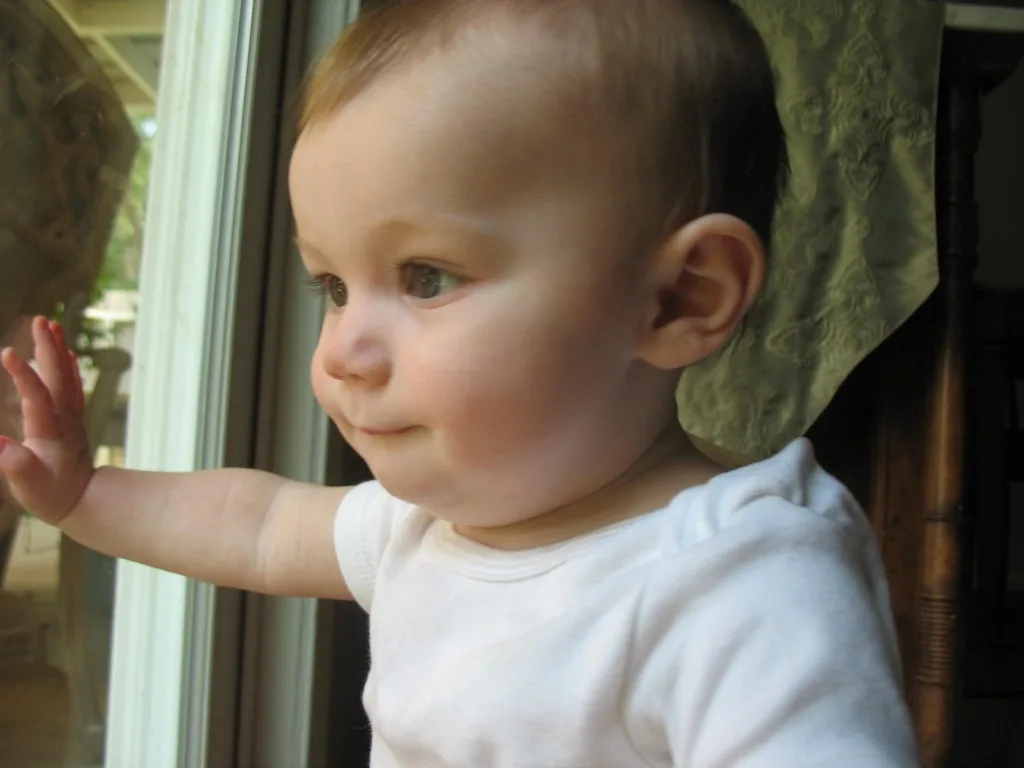 Celebrating your first birthday a few weeks back. First taste of chocolate cake ever! You preferred the oatmeal cookies. Folks wondered how you could be related to me and not LOVE cake.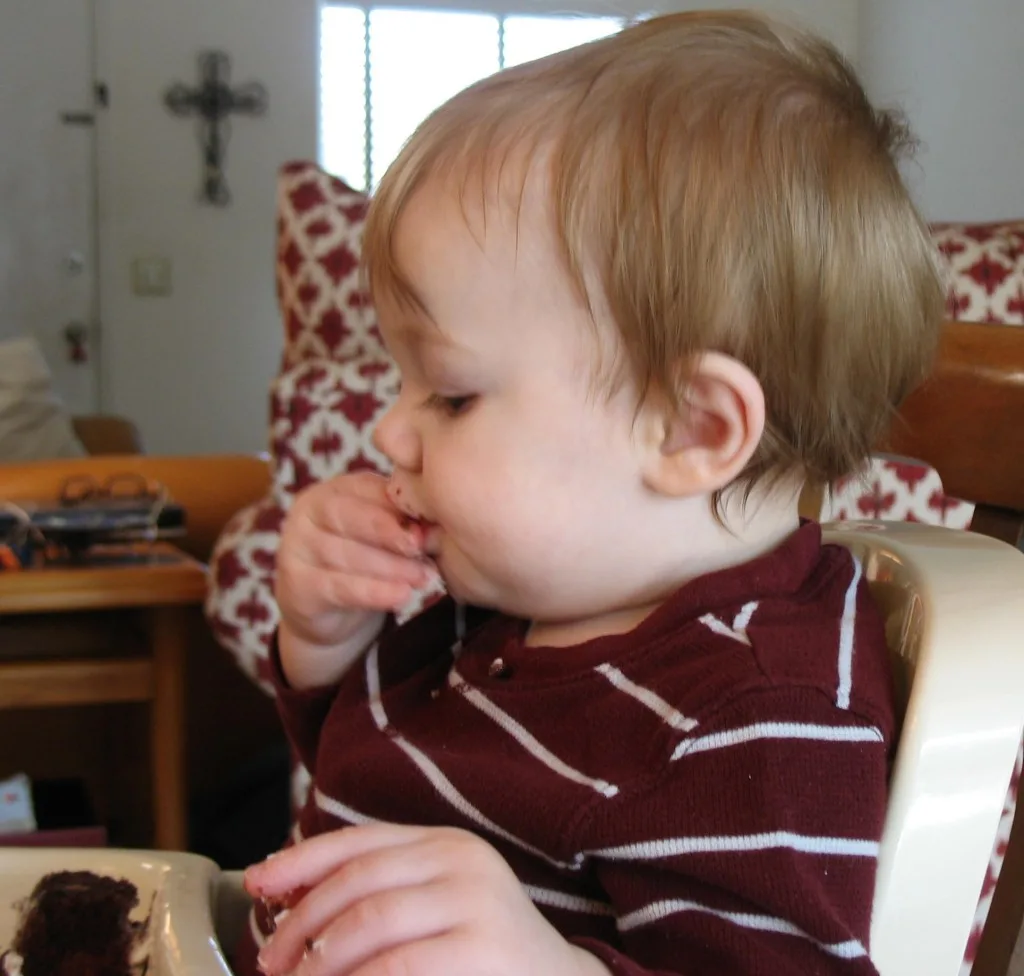 Giving it another try…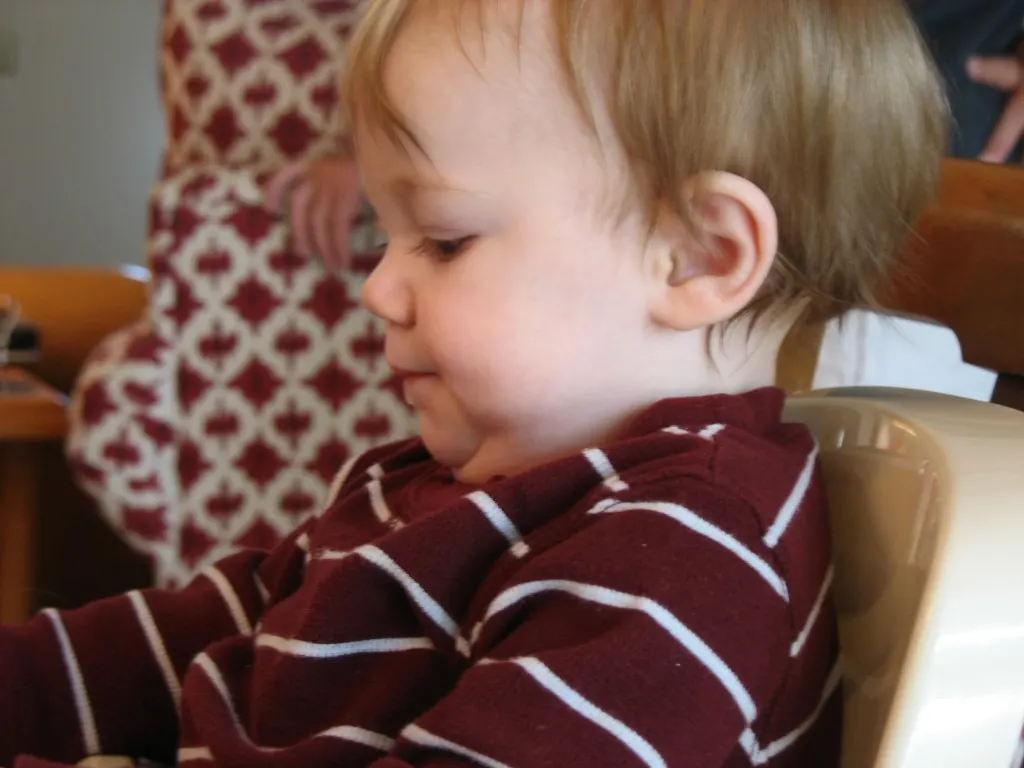 The Elephant Cake tradition lives on. Three generations and counting! Daddy and G-Daddy decorated this one for you.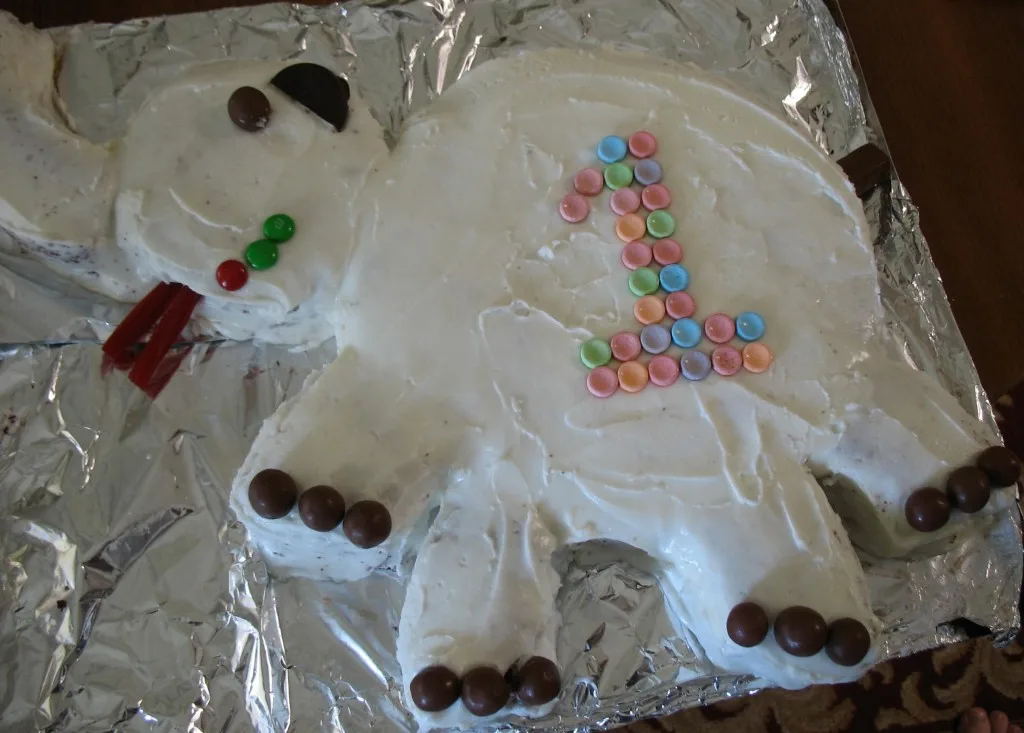 4 generations of awesome first birthday sauce. (L-R: Daddy, Papa, you, G-Daddy)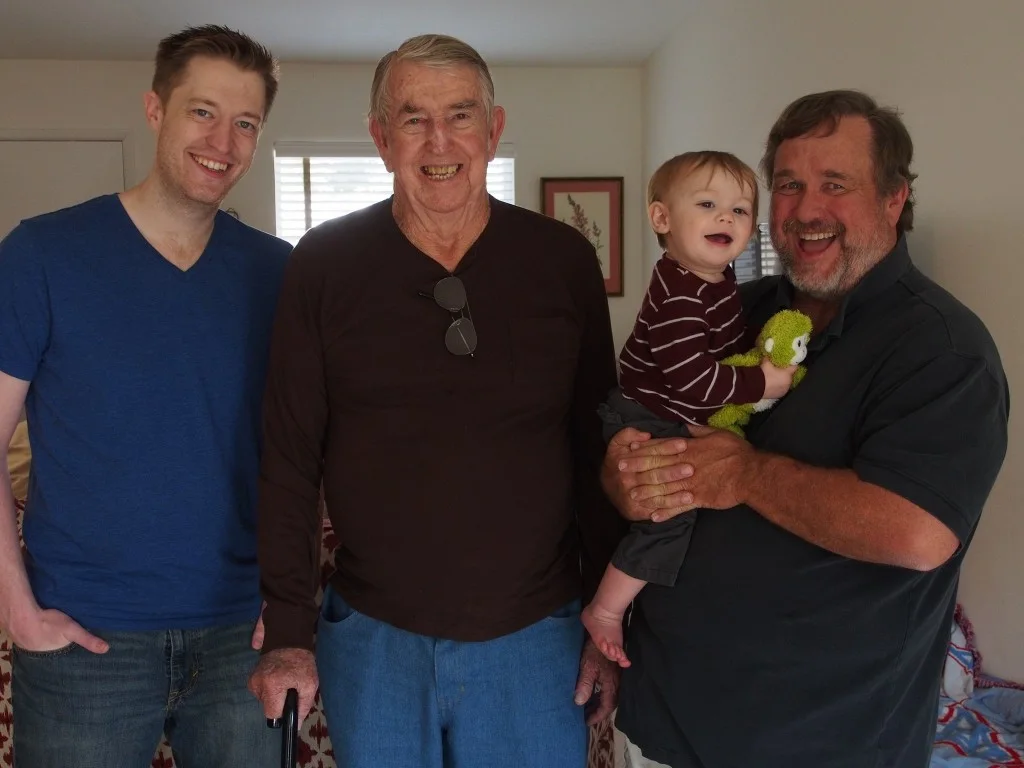 More sauce of the awesome variety. The gals in your life: (L-R: Choochie, you laughing at Daddy off camera, Momma, Grandma)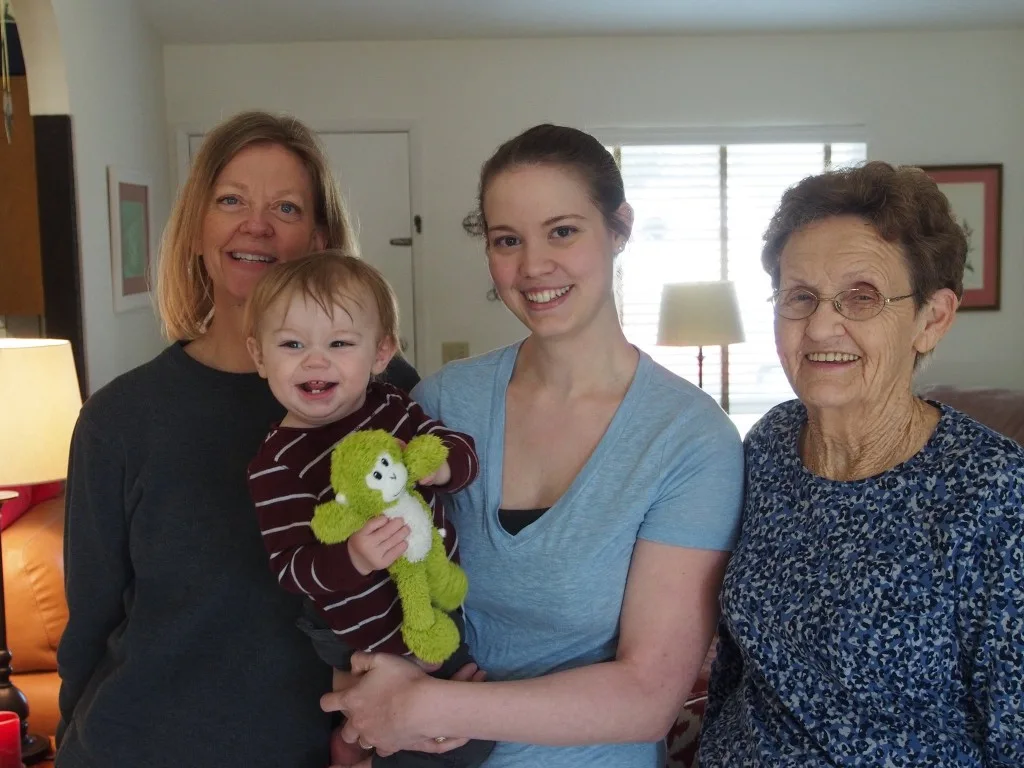 Dear Sweet E, this last year, has been more than I could have ever imagined. Sometimes you get lucky in life and love spills on everything you know. This last year has been a joyful imprint of that love…that's what you are for all of us….a joyful imprint of love.
Happy First Birthday, little man! May God bless you and the adventures ahead and may we share many many more!
Love,
Choochie (for now)