Boy. He's one of my favorite things. Spoken like a doting mom, right?
When Boy first entered our lives, I was nervous about being a good mom. I find it interesting that when Girl entered our lives that I was nervous about being a good MIL. When Sweet E entered? Oh, man…the nerves.
But, as far as I can tell, it's working out pretty good on all fronts.
I have Boy to thank for that. He was my first. My greatest. My experimental, fun-time, push-me-to-my-limits child.
Little did I know that when Boy was born we would share a deep affinity for the laugh. How ever life came, easy or hard, the one thing we could count on was sharing a laugh.
Listening to that laugh is still one of my favorite things in this life.
Thankfully, the apple didn't fall far from the tree. Between having G-Daddy and OMT! for parents, he got the silly gene in spades.
Note about photo below: Prior to Husband snapping this picture, Boy and I were standing like two respectable adults in front of the George Bush Sr. Presidential Library. Husband counted down 3….2…. and right before he said, "1," I grabbed Boy's ear and playfully gave it a twist.
SURPRISE!
The result is one of my fav pics ever of me and Boy.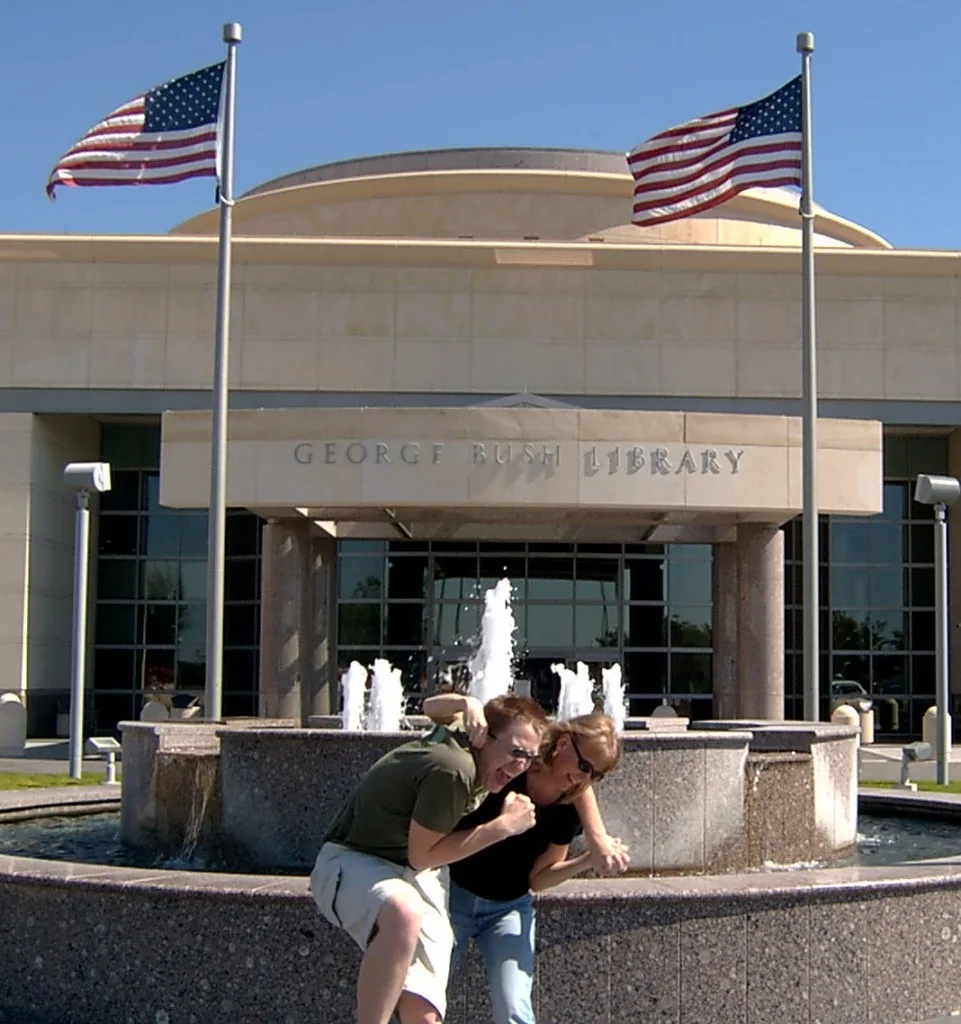 The German is right: I have no shame. But, the silliness captures the essence of our life together; it's unexpected and fun and filled with laughter.
Not a bad way to move through parenthood, or childhood, I think.