Cheese balls, who doesn't love 'em?
WHO?!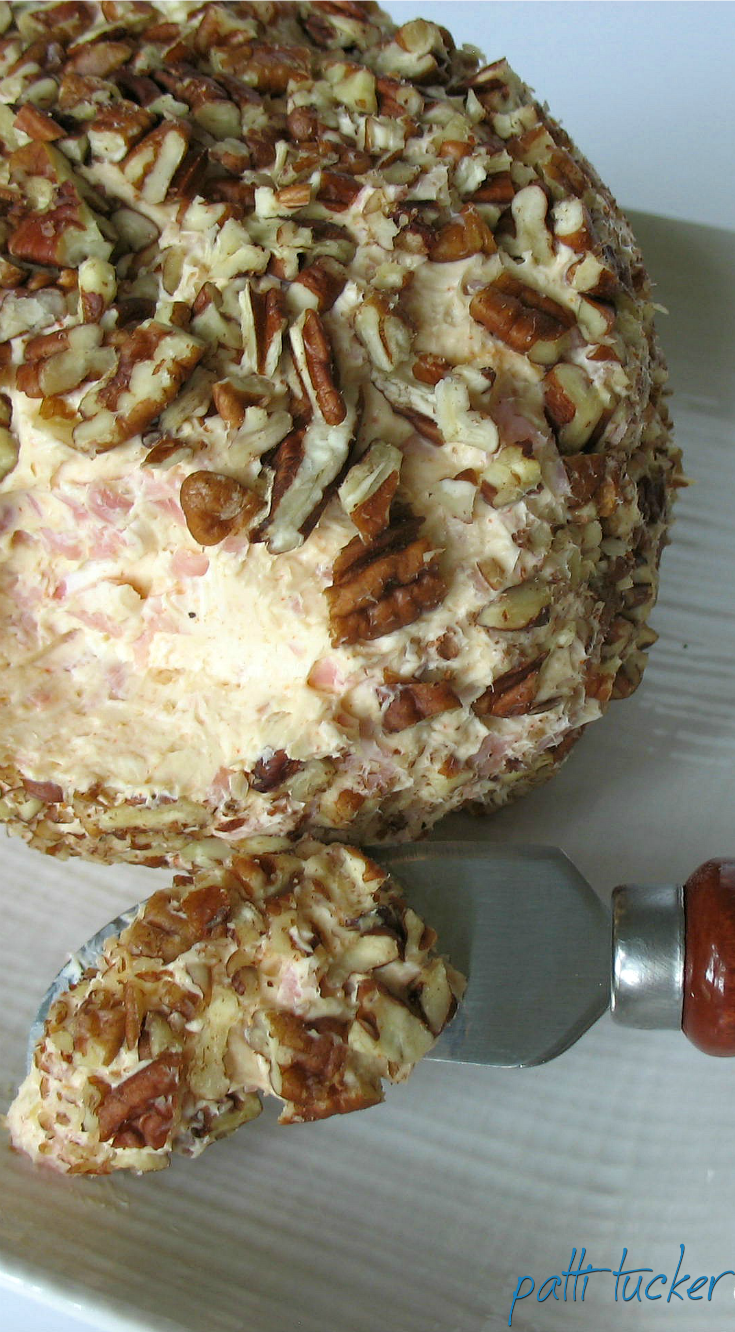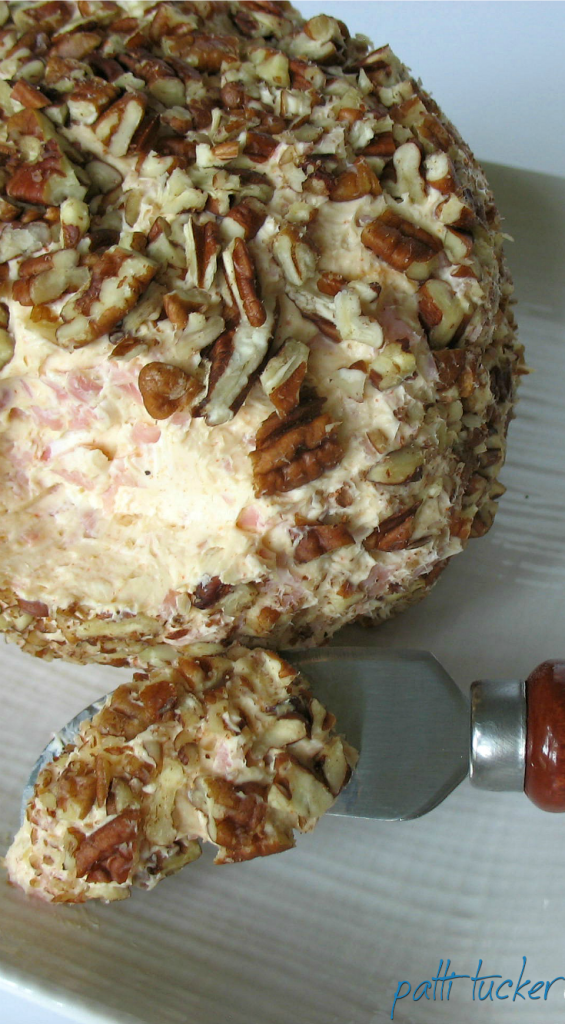 Don't you love to see a cheese ball among the offerings of a party table?
I know I do.
As soon as my eyes makes contact, I'm drawn like hot sauce to a taco.
Cheese ball me!
This cheese ball is my go-to recipe. I make it at least once a year when asked to bring something to a gathering.
Folks love this ball o'yum!
It's easy and adaptable to whatever you want to leave in or take out.
Don't know how much easier I can make it for you.
Get to ballin', yo.
CHEESE BALL
Ingredients:
3 pkgs 8 oz. softened cream cheese
8 ounces (or one package) thin sliced deli ham, chopped
1 cup shredded cheese, cheddar or mozzarella (OPTIONAL)
5 green onions, chopped (OPTIONAL)
3 jalapenos, seeded and chopped (chopped w/seeds for fiery version) (OPTIONAL)
2 cups chopped nuts (OPTIONAL)
1 tsp. garlic powder
1 tsp. onion powder
1 tsp. smoked paprika
Instructions:
Thoroughly stir together cream cheese and spices.
Mix in meat, green onions, jalapenos and cheese.
Form into ball and roll in nuts.
Cover and refrigerate until firm.
Serve with cracker or crudites.
Notes:
This recipe is mercifully adaptable to your taste preferences. Be creative!

OPTIONAL IDEAS:
* Instead of rolling in nuts, use shredded cheese.
* Roll in smoked paprika. < to die!
* If making with kids, divide the cream cheese in half and make two smaller balls for them, each with different kiddie friendly ingredients.
~Please feel free to Pin, Tweet, Facebook or otherwise share this post. OMT smooches!~
Tired of searching for a popular OMT! recipe?
Need more cheese ball eatin' time? (Who doesn't? It's the dream.)

Click on the image and it will take you to a time-saving PDF OMT!'s top 10 recipes.

Less searching equals time for MORE cheese ball snackin'.
COME ON!
YOU CAN DO IT!