Have you heard of turmeric?
Sure you have, it's so trendy and hip these days.
How about turmeric tea?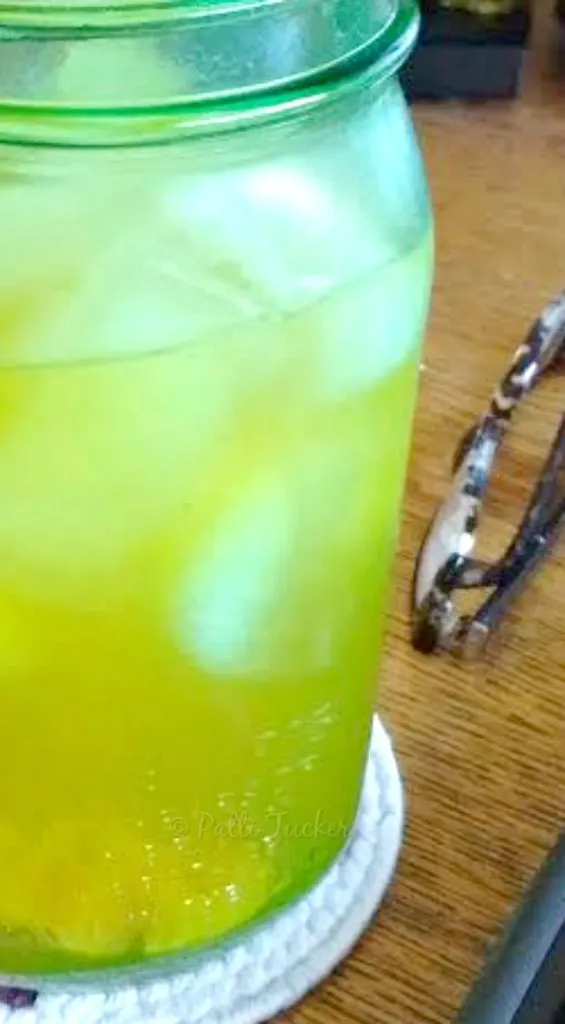 ~ A gentle reminder: OMT! uses Amazon referral links. ~
Just like my research into coconut palm sugar, I decided to dive into the turmeric craze.
Let's Go!
What is Turmeric?
~ Turmeric is a spice. Viva spice o'life!
~ Turmeric is a cousin of ginger.
~ It's harvested as rhizomes and are most typically boiled, then dried and finally ground into the vibrant-colored rhizome powder that it's most commonly known for.
~ While the powder form is king, Turmeric is also used like fresh ginger.
~ Turmeric is used not only in foods, but can be utilized as a dye.
~ Turmeric is widely known for its anti-inflammatory, antifungal, antioxidant and antibacterial properties.
~ Studies are ongoing on the effectiveness of using Turmeric for treatment of several diseases, cancer included.
Whoa. Color me impressed.
Now, that I know Turmeric is a powerhouse, how can I (we) incorporate more into our lives?
One easy way is through Turmeric Tea. Luckily, I have found an easy recipe.
1 tsp ground (or freshly ground) Turmeric
Raw honey to sweeten (optional)
Freshly squeezed lemon or lime juice
Freshly cracked pepper for a bit of bite (optional)
Freshly ground ginger for an extra antioxidant punch (optional)
1) Bring water to boil in pot.
2) Add Turmeric and reduce to simmer for 10 minutes.
3) Strain mixture, then add your optional ingredients.
SALUD!
[Tweet "Turmeric is widely known for its anti-inflammatory, antioxidant and antibacterial properties."]
Since Turmeric is a powerful anti-inflammatory, I was using it for my running aches and pains (it seemed to be helping).
Of course, I'm also gaining all the other properties it contains, including the hoped for cancer-busting powers.
How does it taste?
It was a bit too powerful in taste (read: not sweet and fun like my coffee!) and since it had to be strained twice, it was a time-suck for me and my busy day.
I have since discontinued the tea, but there are lots of folks who love it, so you be the judge.
After the tea, I briefly switched to the Youtheory Turmeric tablet, but upon the advice of my oncologist, I have stopped because my breast cancer was driven by estrogen, which turmeric can mimic, thereby possibly putting me in danger.
Until there are good studies on whether or not that is the case, I ere on the side of caution.
Garry, on the other hand, continues to take the supplement with great success.
A Final Caveat:
We all know it's plain old good advice to talk to your doctor before taking/adding any supplement.
Turmeric may interfere with prescription drugs or other supplements.
As you all know, OMT is NOT a doctor, nor does she pretend to be one on the Internets. This post is simply my experience with Turmeric and not intended as advise, medical or otherwise.
Now it's your turn to share.
Do you have any experience with Turmeric?
Tell us!
~If this post helped you in any way, please help spread the info by sharing with those you love and on social media. Smooches!~