I knew it was coming. It wasn't a surprise. I had ordered it myself.
Still. Seeing baby paraphernalia in a home that hasn't housed an actual baby in over 25 years, is nothing short of a shock.
This. This is what now calls our home, home: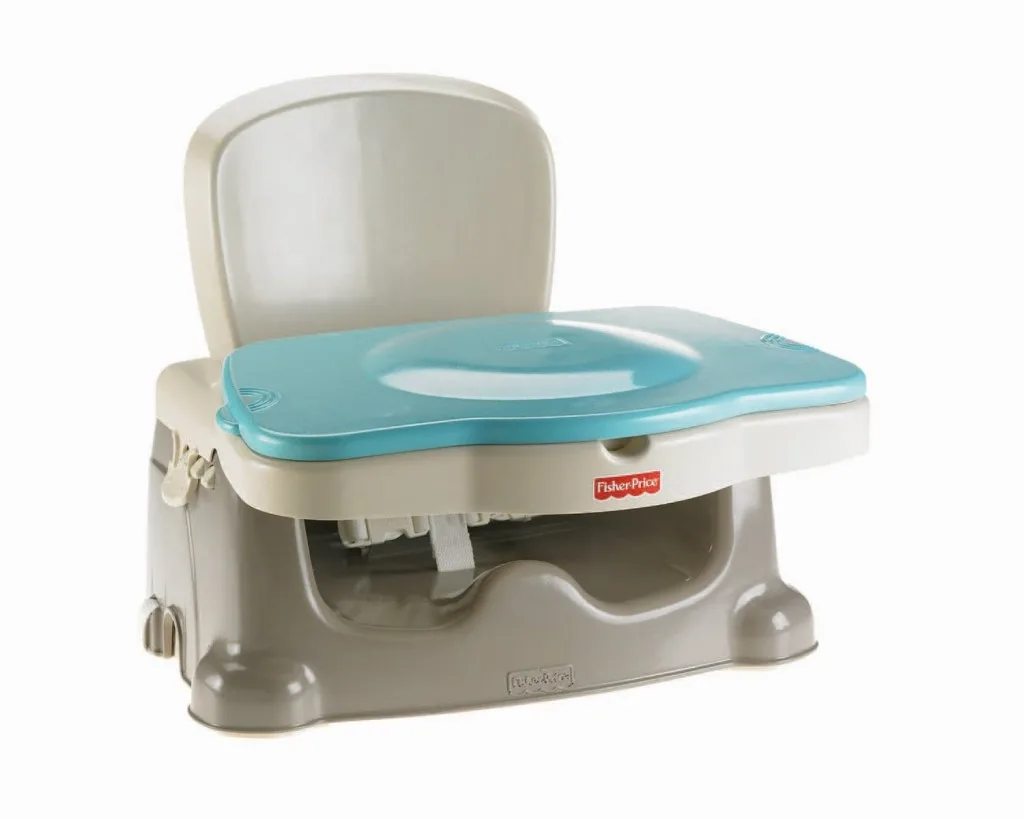 (Source: Amazon)
~ A gentle reminder: OMT! uses Amazon referral links. When you do your shopping through the Amazon links on this page, you support the blog at no cost to yourself. It's much appreciated!~
When Husband opened the package, pulled out the seat, and set it on a dining room chair, we both got the giggles. Of course, it's for when Sweet E visits. Of course, it's a practical purchase that will see many years of use. Of course, it's a fish out of water in our house when it's just the two of us…three if you count Dexter.
We stood there laughing and shaking our heads at the speed in which our son had grown up and at the idea that we have a grandbaby…US!…a baby that comes to our house and needs things like a booster chair. It seems impossible that so much time has passed when we feel too young to be standing in grandparent's shoes.
I told Boy that they wouldn't need to schlep their booster seat back and forth when they visited, that we'd keep the booster at our house to make it easier on them. Husband and I are like Boy Scouts again: always prepared.
Honestly, after Sweet E's inaugural run with the chair, I can highly recommend this particular booster.
PRODUCT DEETS:
Healthy care feeding tray with snap-on lid keeps feeding surface clean wherever you go

Easy-clean seat with no crevices to trap crumbs

Three height adjustments and three-point harness adjusts to hold growing child securely

Adjustable shoulder straps make it easy to carry

Front and rear seat straps adjust to fit virtually any chair
From the Manufacturer:
The Healthy Care Deluxe Booster Seat has a feeding tray you can sanitize right in the dishwasher. With the snap-on lid in place, the tray will stay clean until you're ready to use it! So you can take it wherever you go (it folds compactly) and always be sure that baby's feeding tray is dishwasher clean! Three height adjustments allow for a custom fit to any table. Front & rear seat straps adjust to fit virtually any chair and three-point harness adjusts to hold growing child securely. Folds compactly for portability, with a carry strap so you can take it anywhere!
We found it extremely easy to use and clean. The straps around and under the chair adjusted to a tight and secure fit. It's also compact for easy storage, with a fold down back.
The deluxe booster seat has three adjustable heights, which will come in handy as Sweet E grows.
This seat and tray are smaller than one you'd use daily, but is perfect for traveling or storing at the grandparent's house (that's us!).
You can check out the amazing reviews or order one HERE.
Happy shopping!