Pssssst. You. Yes, you.
You look like the kind of person who is bored with the ordinary holiday fare. With the ordinary holiday tastes.
Am I right?
Ham. Turkey. Turkey. Ham.
~taste-bud snooze-fest~
How would you like a glaze recipe that will make you want to pour it on everything? That you could use year round?
You could use it on ham, natch, turkey, waffles, eggs, brisket, potatoes, carrots, bacon, bread – wait, let's make this easier – you could use it on anything and everything.
It's that addicting.
I mean look at that golden honey pinapplely deliciousness.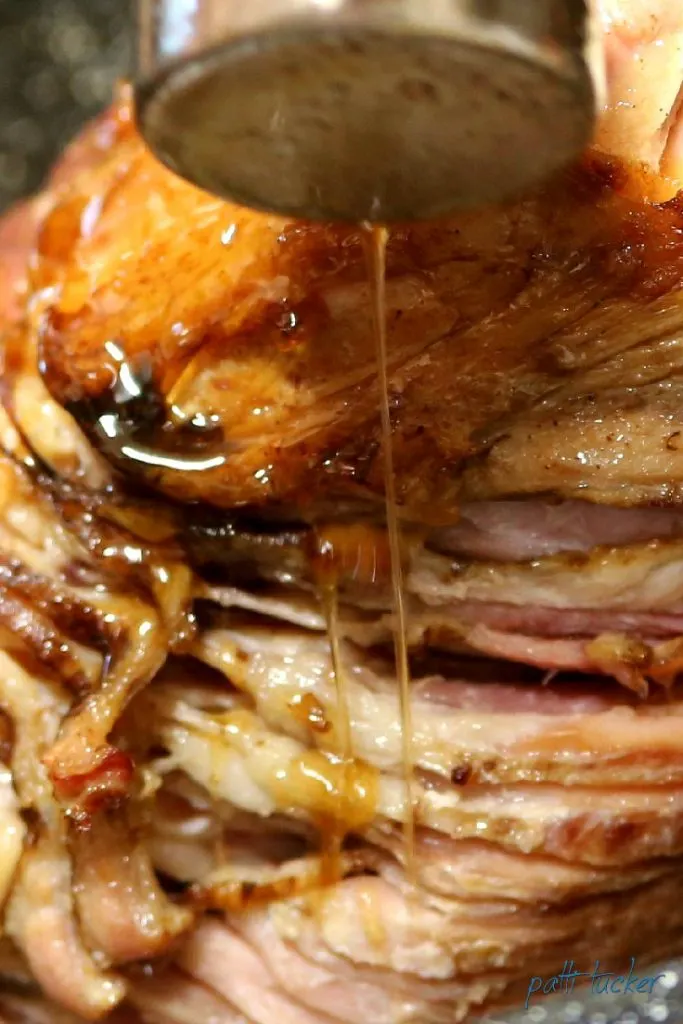 Oh, momma.
As you can see, this glaze isn't just a holiday glaze. Nope. It's a how-many-ways-can-i-justify-having-this-glaze glaze.
Pineapple Honey Glaze
Ingredients:
3/4 -1 cup pineapple juice, unsweetened
1/2 cup honey
1 cup sugar
1/2 cup brown sugar
1/2 tsp Saigon cinnamon
1/4 tsp cloves
1/2 tsp ginger
1/2 tsp fresh ground nutmeg
1/2 tsp smoked paprika
Instructions:
Whisk all dry ingredients together in a small saucepan.
Once combined, add pineapple juice and honey.
Heat over a medium flame, stirring constantly.
Once glaze comes to a slight boil, remove from heat.
Consistency will be pourable.
Notes:
* I used the pineapple juice from 20 ounce can of sliced Gold Pineapples. You can use the slices on your ham, if making one, or simply place the slices in an airtight container and refrigerate after using the juice.
* You can certainly use regular cinnamon and paprika, but these two specific ingredients give the glaze a delicious complex flavoring.
~~~~~~~~~~
If you see something on the list you aren't fond of, adjust it!
I can't wait to hear that you're addicted to this glaze as much as I am.
What will you pour it on?
If you're interested in having the Top 10 OMT! Recipes in one place (no searching!), click anywhere on the image below ▼