I'm ALWAYS looking for a great laundry detergent that can do the job of getting out the toughest of stains.
~ A gentle reminder: OMT! uses affiliate links. When you do your shopping through the links on this page, you support the blog at no cost to yourself. It's much appreciated!~
Enter Kirkland Ultra Clean Laundry Detergent, by Costco: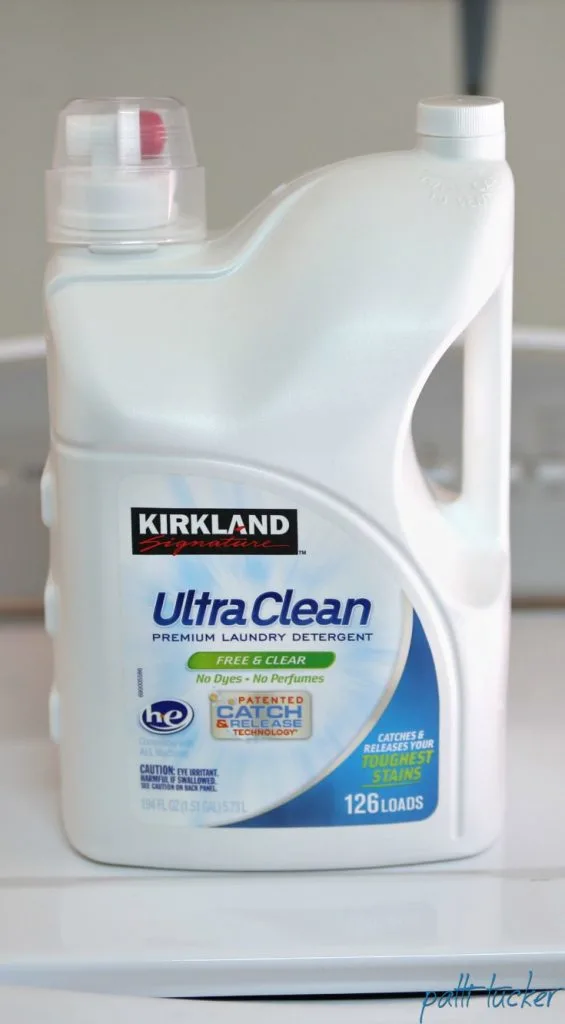 I've used Tide, All and a few other brands. Each one of the detergents I've used have to be the no scent, no dyes, no anything that will make OMT break out or itch!
She's a delicate flower that still talks about herself in the third person.
As a frequent shopper at Costco, I'm intrigued by their house brand, Kirkland. I can't think of one house brand item I've tried that has disappointed.
When they offered their own brand of laundry detergent, I thought I'd try it, but honestly, I didn't think I'd switch.
I. Was. Wrong.
The push to SOLD! was when I took two shirts, each with stains that no other detergent could conquer. Didn't help that those shirts had been put through the dryer TWICE, as I had forgotten I was trying to rid them of their very obnoxious and evident stains.
I brought home the Kirkland Ultra Clean, pre-treated each stain with a smear of the liquid detergent five minutes prior to washing, then followed directions on the bottle.
Results:
Wash #1: Stains still visible, but greatly diminished.
Wash #2: Pre-treat again (five minutes prior to washing), and stains are gone.
OMT likey!
What started as an experiment in which detergent would have a place in the laundry room, ended with Kirkland kicking everyone else to the curb.
If you're a Costco member (or know one!), you can pick up a jug today.
If you're not a member (or don't know one), I've included the amazon links.
Happy Stain-free Laundry, Y'all!
~Please feel free to Pin, Tweet, Facebook or otherwise share this post. OMT smooches!~