Oh, my babies. If you love an ice cold beer, if you love IPAs, if you long for the craft, and if you also delight in a deeply nuanced bourbon, you should add a Kentucky Bourbon Ale beer to your list.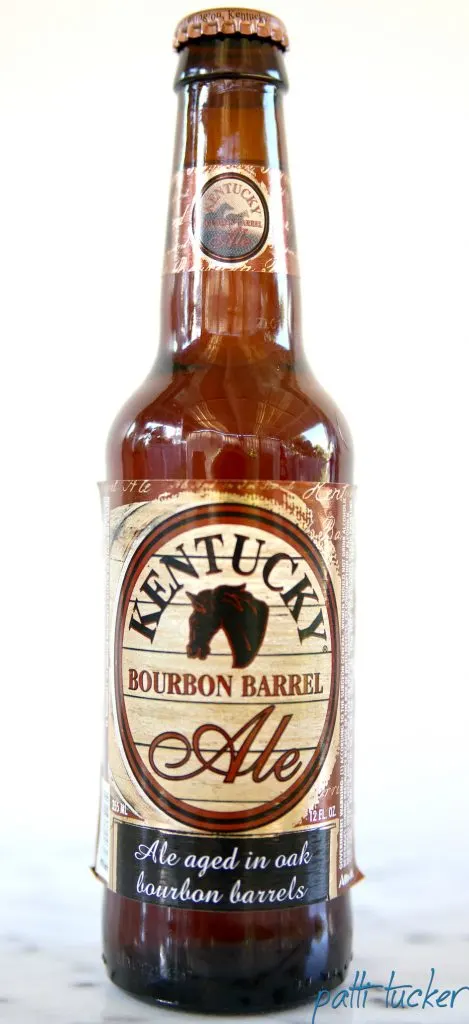 You have a beer to-try list right? RIGHT?!
Boy introduced me to Kentucky Bourbon Ale and I've been in love ever since. He originally had it on tap and has since had it in a bottle, preferring the tap version. I have only had it from a bottle, but baby, it was enough to get me hooked and start asking folks if they've tried it.
Have you? No? Get thee to Specs or your local All-The-Alkeehols store and grab one or four.
From the brewer's site:
Award-winning Kentucky Bourbon Barrel Ale® is a unique sipping beer with the distinctive nose of a well-crafted bourbon. Our Kentucky Ale® is aged for up to six weeks in freshly decanted bourbon barrels from some of Kentucky's finest distilleries. Subtle yet familiar flavors of vanilla and oak are imparted to this special ale as it rests in the charred barrels. Pleasantly smooth and robust, Kentucky Bourbon Barrel Ale may also be served as an aperitif or after–dinner drink.
Yes, to all of that and more.
Like this:
The beer is produced in Kentucky, aged in freshly decanted Kentucky bourbon barrels, 100% barrel aged, and produced in bourbon barrels only used once.
As a bourbon enthusiast and a beer lover, combining the two seemed less than desirable to me, until I tasted the Kentucky Bourbon Ale. It's now a beer I keep on hand, spreading the joy to my fellow beer aficionados. I love it ice cold from the bottle. Nirvana.
~ A gentle reminder: OMT! uses Amazon referral links. When you do your shopping through the Amazon links on this page, you support the blog at no cost to yourself. It's much appreciated!~
Not a from-the-bottle drinker? (While I don't understand your proclivities, we can still be friends.) Wanna be a fancy-pants when you drink that deliciousness? These!
(source: Amazon)
Product Deets:
Includes 6 assorted beer glasses

16 oz. Stemmed Glass, 20 oz. Midland Pub, 20oz Oslo Pilsner, 16 oz Pilsner, 14.75 oz Portland Stemmed Glass, 19.5 oz, Tulip Pint

Lead Free Glass

Made in the USA

Dishwasher Safe
The assortment will fill all your craft-drinkin'-from-a-glass needs.
CLIFF'S NOTES: If you are a fan of craft beer, if you enjoy bourbon, Kentucky Bourbon Ale is a must try.
What do you think? Intrigued? Horrified? Rather have a cake recipe?
Tell us!
DISCLAIMER: Drink responsibly. DO IT!