Who doesn't love a delicious homemade cobbler? WHO?!
Not only is this recipe super easy to make, but very customization if you'd rather just have blueberries and not a fruit combo.
CAUTION: Licking your screen will not satisfy your craving.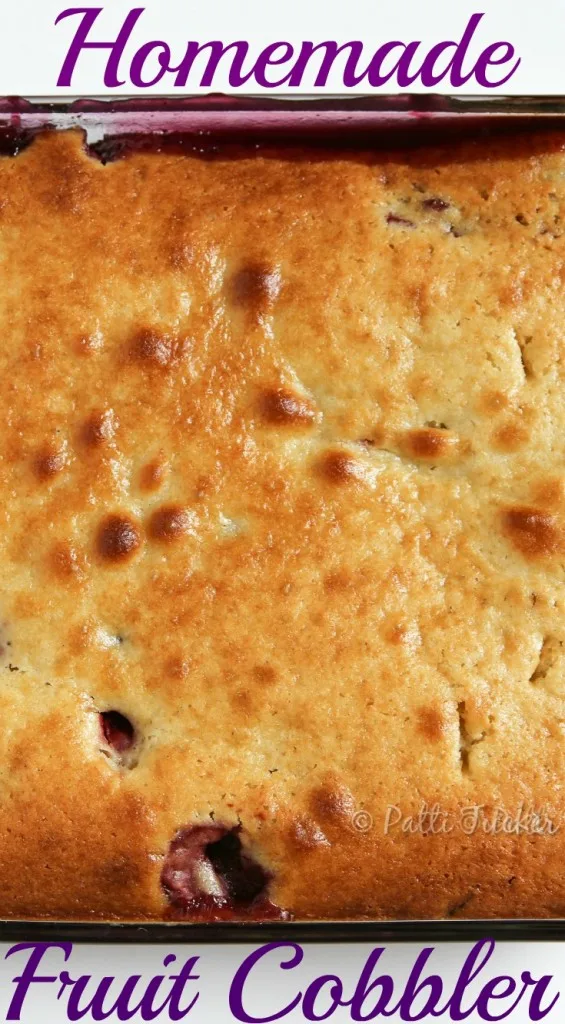 Homemade Fruit Cobbler
Ingredients:
Fruit Filling:
4 cups of blueberries
4 cups of strawberries, quartered
1 cup of sugar
Topping:
3 large eggs
3/4 cup vegetable oil
1 1/2 cup of full fat milk
2 teaspoons of vanilla
3 cups all-purpose flour
1 tablespoon baking powder
1 tablespoon salt
2 cups sugar
Instructions:
Preheat over to 350°.
Butter or spray a 13 x 9 x 2 baking pan.
Combine fruit and 1 cup of sugar and spread evenly in pan.
Mix together eggs, oil, milk and vanilla.
In large bowl mix all dry ingredients.
Pour the wet ingredients into the dry and mix just until combined.
Pour topping evenly over fruit (will come very close to top of pan).
Bake for one hour or until topping is baked through.
Notes:
I found my cobbler needed closer to 70 minutes, so watch carefully, so as not to burn.
If using just blueberries, add 1/2 tsp cinnamon, if you like.
Adapted from an Express News recipe (so old I didn't have a date).
~~~~~
There you have it, easy homemade cobbler fit for a crowd or just you and a spoon. Yurm!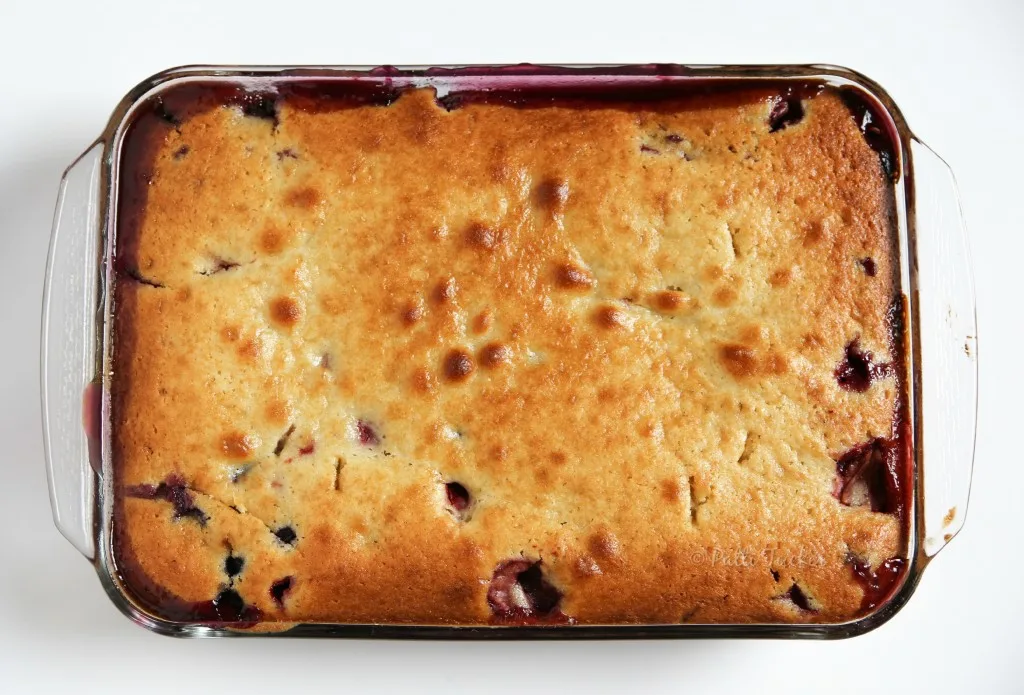 The hardest part of making this cobbler is not burning the tar out of your tongue when trying to sneak a bite before it's sufficiently cooled.
Grab the vanilla ice cream, bowls and spoons and enjoy.
Happy Cobbler Makin', Y'all!