The What Grandma Drinks series is about to get serious. We're talking pipe-wrench serious.
Y'all sit down and pay attention. Grandmama wants to tell you a story entitled: Why All Gals Need Tools.
I dabble in the DIY pond. Husband is happy to share his tools with me (so many "that's what she said" jokes), as I'm happy to share mine with him (ahem). Thankfully, we have a garage FULL of tools, so I usually have the right tool for the job. (Note to robbers: we also have camera surveillance and employ a Ninja on an as-needed basis).
As you've no doubt heard many a manly men say: Use the right tool for the job.
Yes. Always. ~burp~ ~scratch~ ~readjust~
Ladies, don't roll your eyes; tools are a gal's best friend.
Late last winter, during hunting season, while Husband was off on a boy's weekend, I was home alone.
As I was mixing an after-hours cocktail, at the end of a very busy day, I needed a dash of TripleSec and couldn't get the screw-off top to budge. Not even a hint of a movement.
Oh, Grandmutter!
I ran it under hot water. Nothing. I gently tapped it against the counter. Nyet. I cussed it out, rethought my burst of rudeness, then begged for sweet mercy. PLEASE UNSCREW! Nope, not even a smidge.
~ A gentle reminder: OMT! uses Amazon referral links. When you do your shopping through the Amazon links on this page, you support the blog at no cost to yourself. It's much appreciated!~
So, I did as all self-respecting DIYers would do: I DID IT MYSELF….with the help of a pipe wrench.
Say it with me: PIPE WRENCH! RAWR! (burp/scratch/readjust) It's a powerful thang, y'all.
Witness: OFF, DAMN CAP!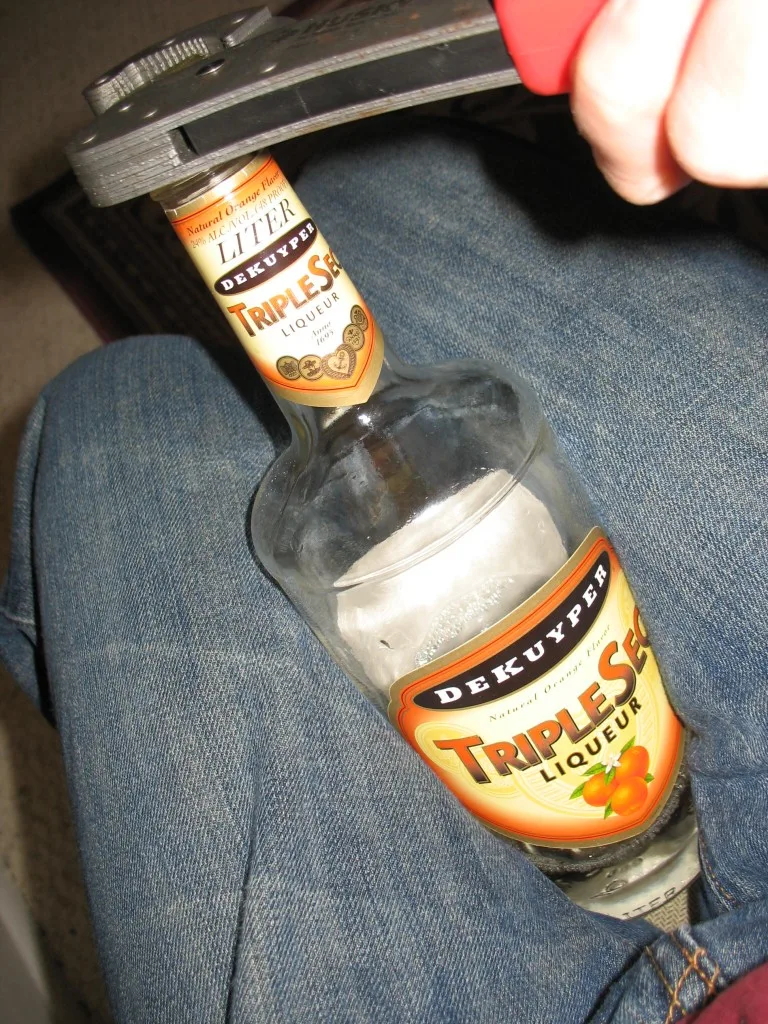 CAPTAIN, we need more leverage! More torque! (unexpected bonus workout for your thighs!)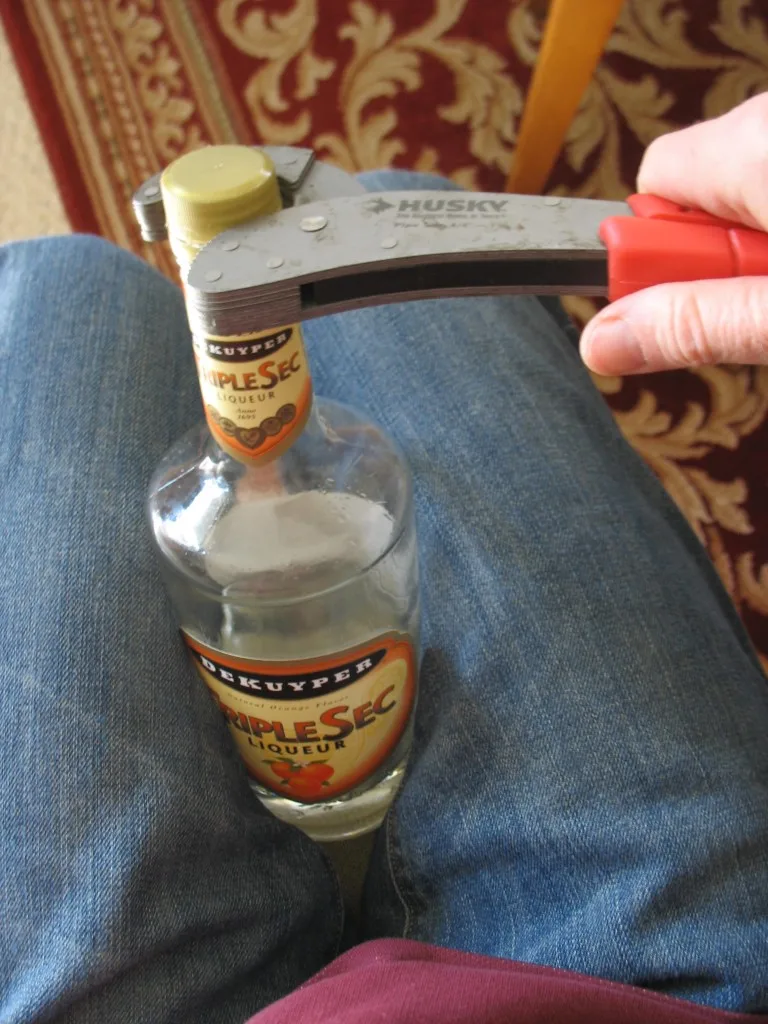 Annnnnd, SUCCESS!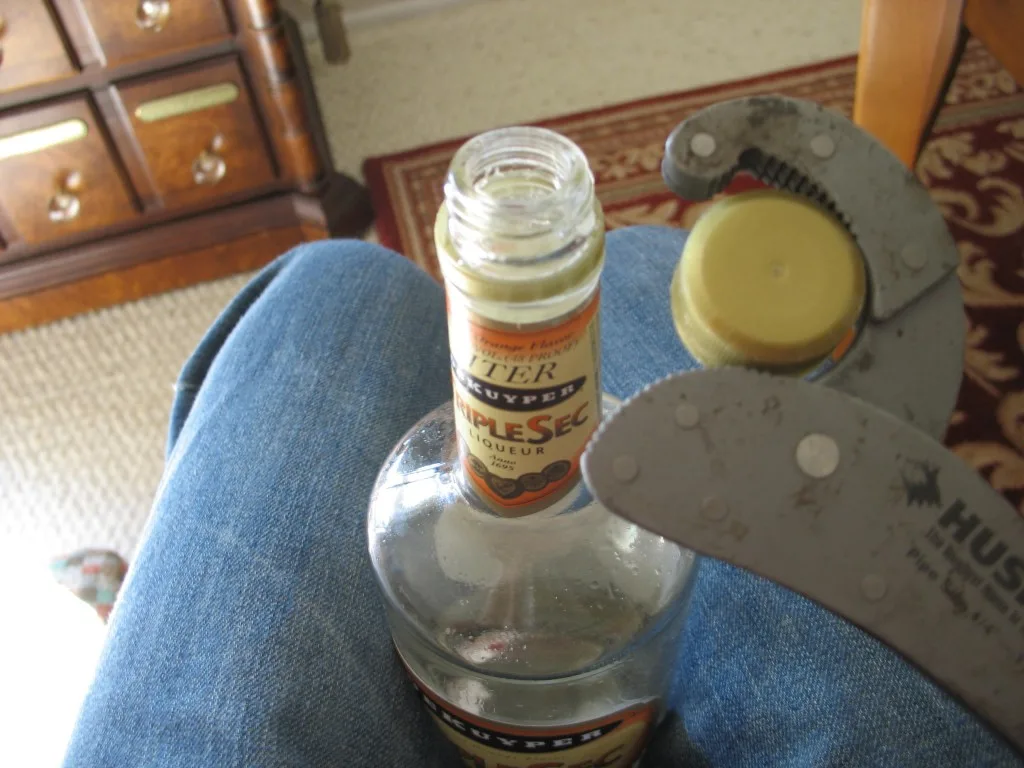 Ladies, don't ever doubt me again when I share the unconventional with you. One day it may save your life, or at the very least your delicious drink.
Thus ends Mrs. Tucker's tale of Why All Gals Need Tools.
The End