I'm always on the hunt for a delicious breakfast idea. Vanilla Pudding Cinnamon Rolls are in the top 10. Banana Bread Pancakes would hit the spot. Pumpkin-Streusel Cinnamon Buns are always yummy, but I'm pumpkined out. I think it's time for something new. Something different. Something easy.
I think I found a contender.
Hello luva: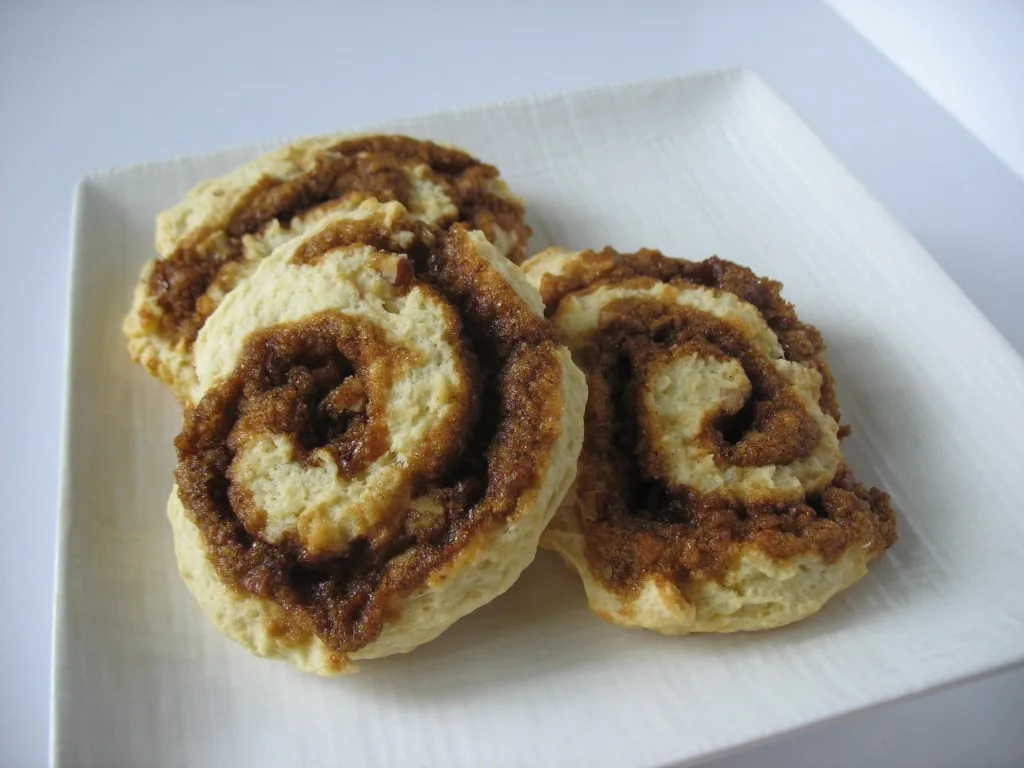 Let me introduce y'all. Readers, Cinnamon Roll Scones. Cinnamon Roll Scones, readers.
A scone wouldn't be my first choice for a breakfast item for a crowd, but these meltaway, buttery, cinnamony scones have crowd-pleaser written all over them.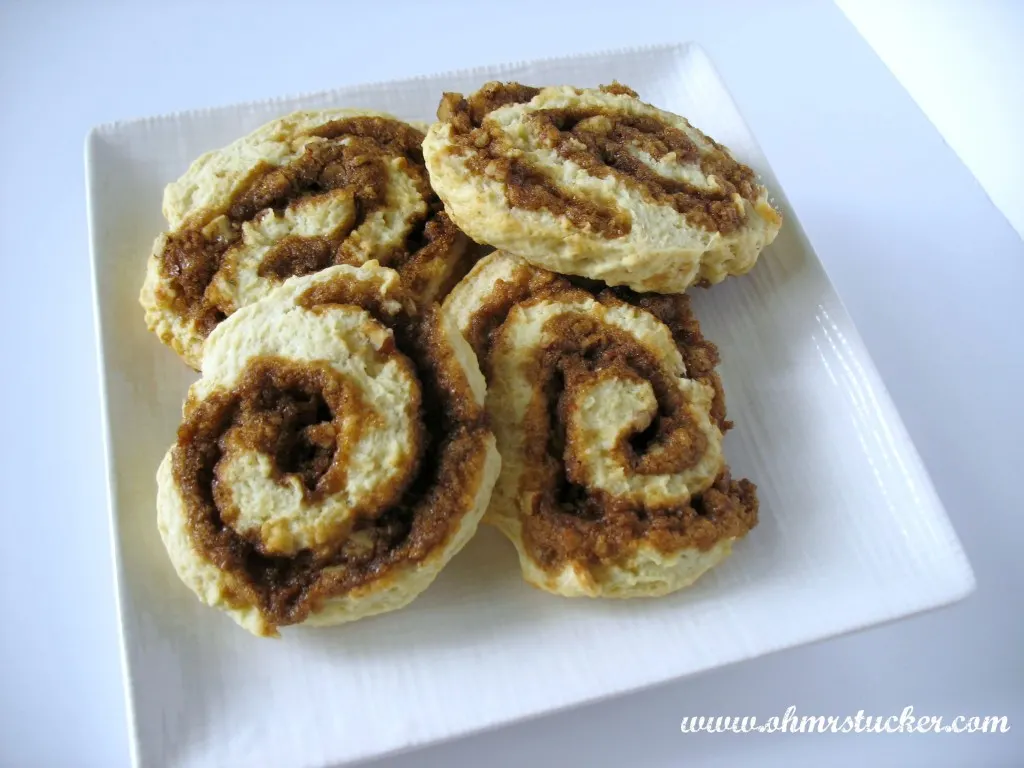 For the weekends, you could definitely add a platter of fruit or if you live in my house, a platter of bacon and breakfast sausages with a side of coffee and juice and you'd have the energy you need to tackle a busy day.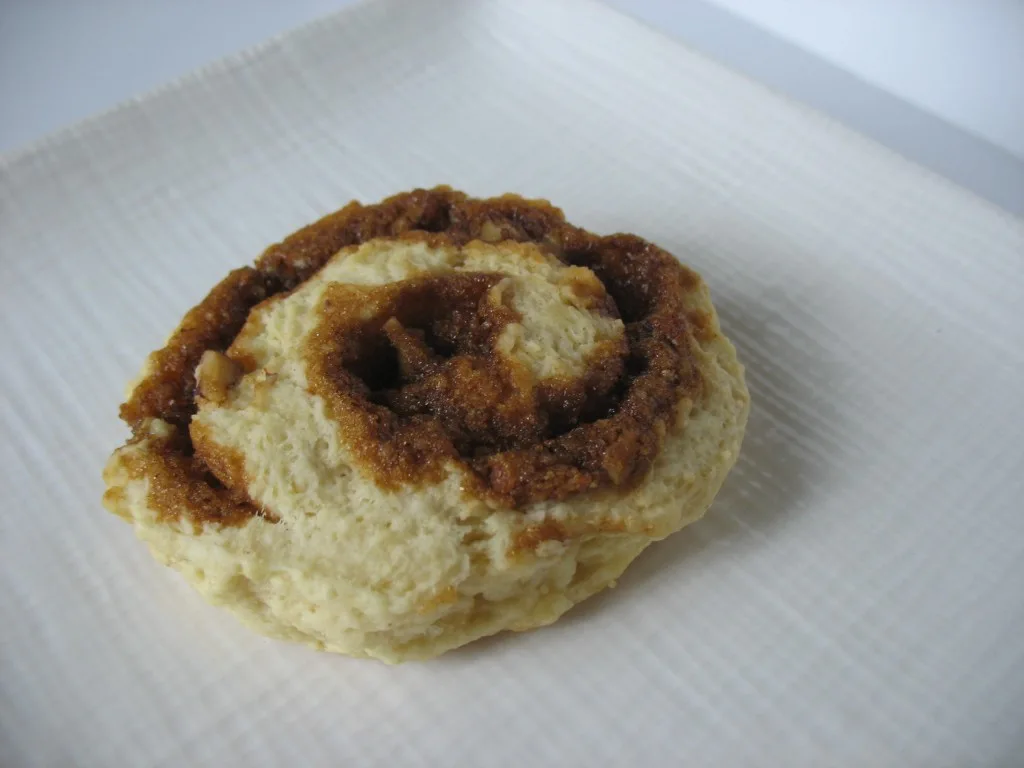 Obviously, I photographed the scones neekid, I.E. no glaze (they looked so lovely without anything getting in between me and the filling), but I would whisk up a small bowl of glaze for the table, so folks could drizzle to their heart's content. I mean, come on, everything is better with glaze!
No time on the weekends? Make these ahead of time and put them in the freezer (oh hey! my secret is out!). Pull them out about 15 minutes before you're ready to eat (you can even heat them through before placing on table), and BAM! an easy stress-free breakfast.
Scones, Cinnamon Roll Style
Ingredients
Filling

6 tablespoons butter
1/2 cup firmly packed brown sugar
1 tablespoon ground cinnamon
1/4 cup finely chopped pecans, optional

Scones

2 2/3 cups self-rising flour* (see note)
2 tablespoons sugar
2 teaspoons baking powder
6 tablespoons butter, chilled
3/4 cup milk (optional: soured with 1/2 teaspoon fresh lemon juice*)

Icing

1 cup confectioners' sugar
1 to 2 tablespoons heavy cream or half and half
Instructions
Preheat oven to 450 degrees and line a large baking sheet with parchment paper.
For filling, combine the softened butter, brown sugar, cinnamon, and pecans in a small bowl.
Mix until well combined and set aside.
Whisk together flour, sugar, baking powder, and salt in a large bowl.
Using tips of fingers, work the chilled butter into flour mixture until it resembles fine crumbs.
Make a well in the flour mixture and pour in milk.
Use a fork to combine, just until a soft dough forms.
Place dough on a floured surface and knead lightly until smooth.
Roll into a 12×9 inch rectangle.
Spread filling on dough, leaving a 1-inch border on 9-inch sides.
Roll dough up jelly-roll style, short end to short end. Brush end of dough with water and press to seal.
Use a large knife to cut dough into 3/4-inch thick rounds.
Place scones on prepared baking sheet, reshaping rounds into a circle if necessary.
Bake 10 to 12 minutes, until golden brown. Place on a wire rack to cool.

Icing

For icing, whisk confectioners' sugar and 1 to 2 tablespoons of water until smooth. Use a spoon to drizzle back and forth across scones.
Notes
Self rising flour substitute: 1 cup all purpose flour + 1 tsp baking powder + 1/4 tsp salt = 1 cup self rising flour
* I did NOT sour my milk with the lemon juice for this post.
Recipe adapted from Ft Mill SC Living
https://ohmrstucker.com/scones-cinnamon-roll-style/
Happy Baking!