Oh, Grandma! You do love an inexpensive Red Moscato!
Especially if the wine comes from the Barefoot Cellars.
Yum.
(source: AMAZON)
~ A gentle reminder: OMT! uses Amazon referral links. When you do your shopping through the Amazon links on this page, you support the blog at no cost to yourself. It's much appreciated!~
Full Disclosure: There is an open bottle in my fridge RIGHT NOW!
Hang on, baby – as soon as I finish writing this post, I'm coming for ya!
If you guys have never ventured into cheap, ahem, inexpensive wines, you could do so much worse than this Red Moscato.
I love this wine served with a 1/2 cup of frozen wild blueberries tossed in the glass.
Antioxidants + delicious tiny blue ice cubes.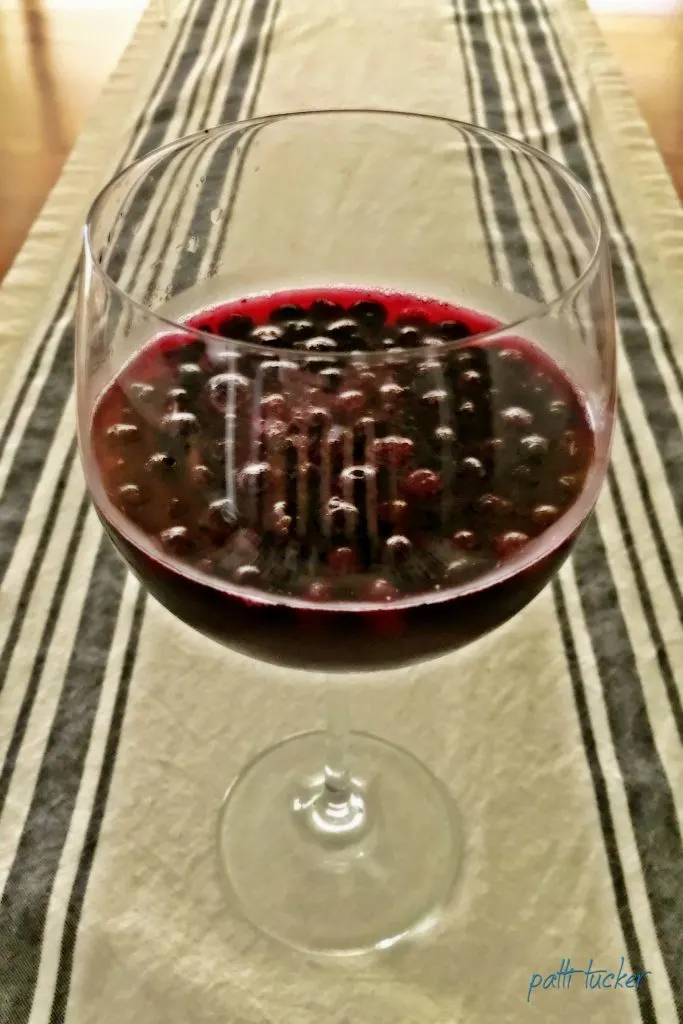 WIN WIN!
Winery: Barefoot Wine & Bubbly
Winemaker: Jen Wall
Three Word Taste Summary
:
raspberry , dark cherry , tangerine
Food Pairings
:
Fresh Fruits, Salads, Blackened Chicken, Teriyaki Steak, Pastas
Tasting Notes:
Mandarin orange, tangerine and orange blossom flavors excited the palate. Enjoy the ribbons of red fruit layered within the blend. Tart red raspberry and ripe dark cherry beautifully complement the blend.
Wine Event and Competition Awards:
Double Gold 2017 San Francisco Chronicle Wine Competition
Gold 2016 Denver International Wine Competition
Double Gold 2015 Finger Lakes International Wine Competition
Geography
:
United States > California
Varietal/Blend
:
Red Moscato
Special Features/Qualit
:
Family-owned
Check with your local stores before buying online. It's a bit less expensive in the stores.
Barefoot Cellars has a wide selection of wines and bubbly wines at very low prices. They are my absolute favorite wines when livin' on the cheap!
Fun to drink and fun to give!
Have you ever tried Barefoot Cellars before, in-particular this Red Moscato?
Tell us what you think!