I swear I don't know how this happened, but apparently I've become the drop-off for boxes of booze when my neighbors move away.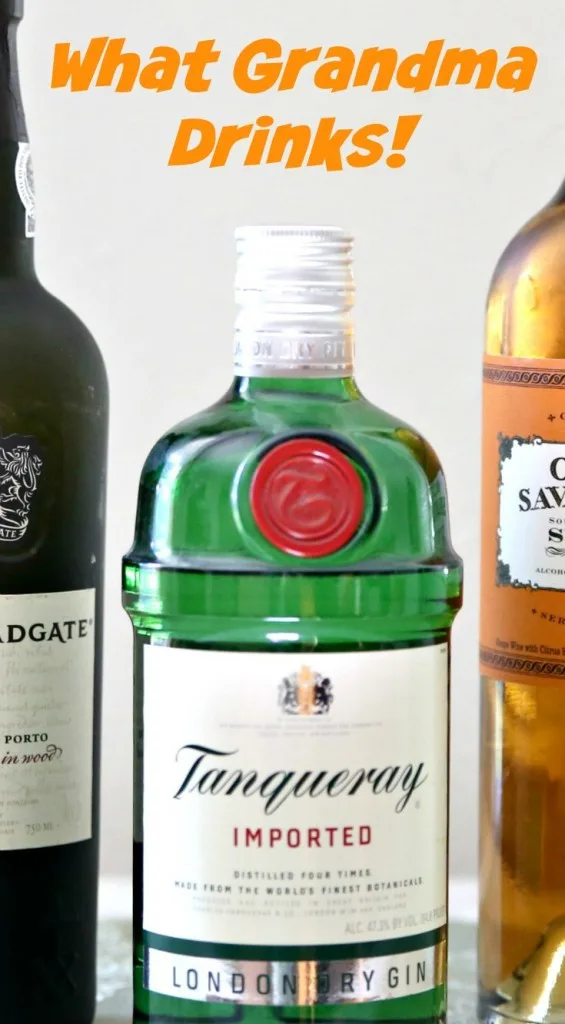 It all started with our beloved elderly neighbors.
Hey, we have some alcohol left in the cabinet. Why don't you take it.
So, I did. You know, as my last neighborly gesture.
The upshot was their booze collection was a time capsule from the 50s – 80s. I was so in love with this parting gift from them.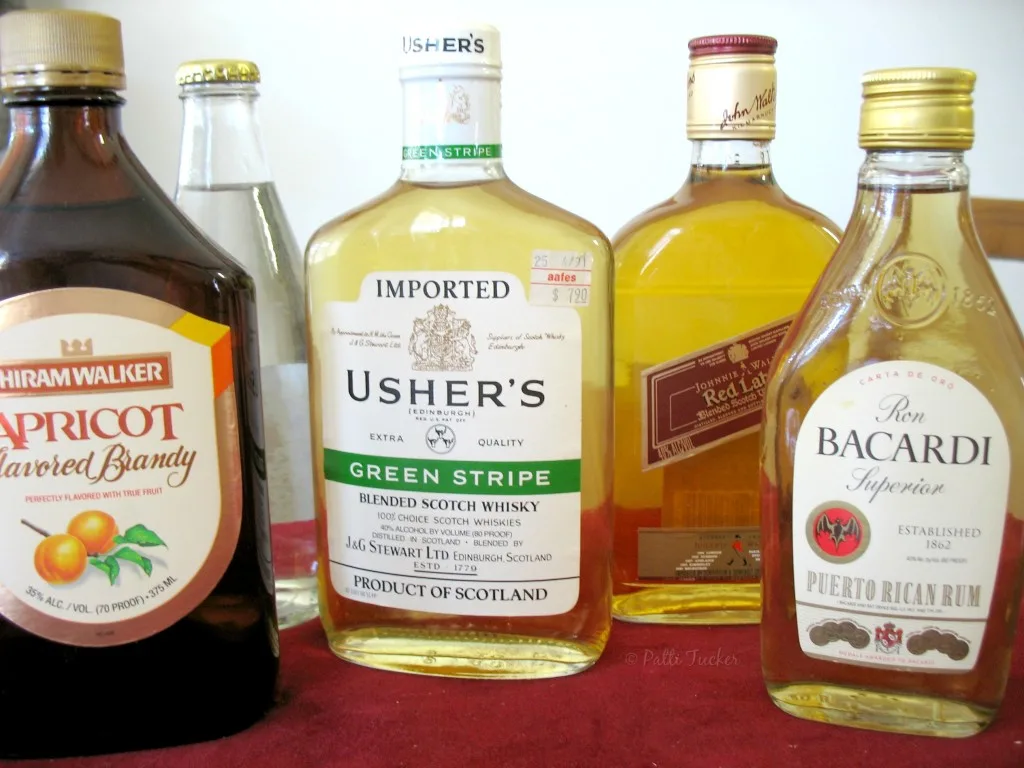 Just when I thought it couldn't get any better, he asked me to "check the fridge for the Mason jar of moonshine."
You. Read. That. Right.
Behold (these pics were taken years ago, so please forgive their quality):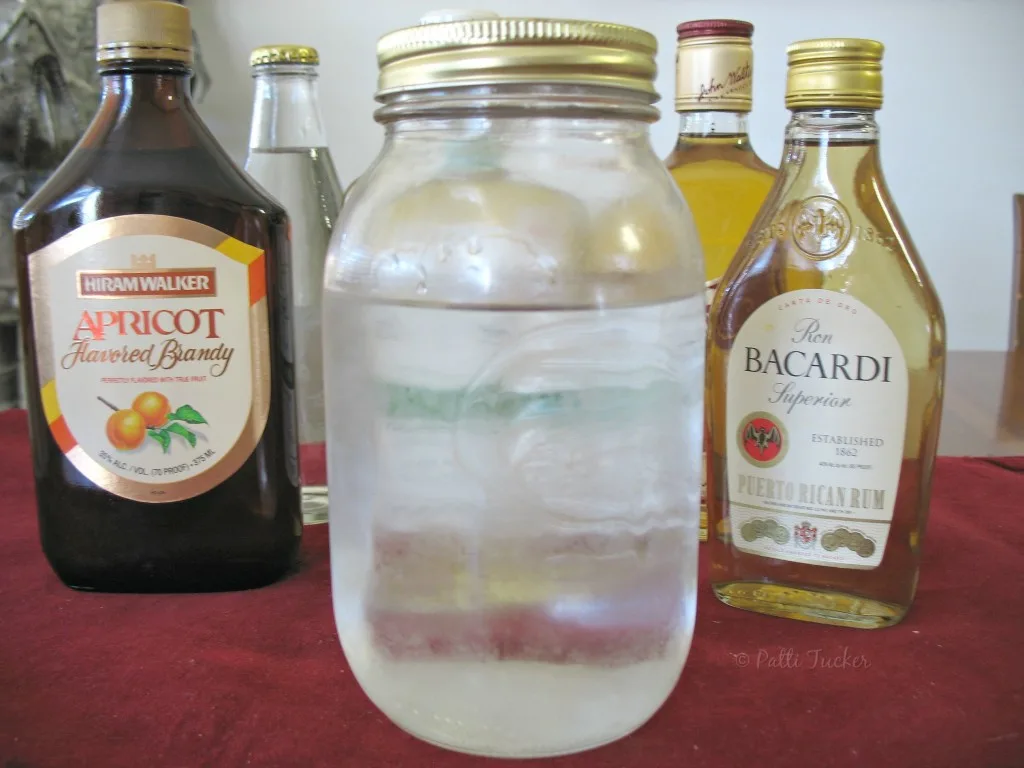 Did I mention my neighbors were from the deep South and that he had legit moonshine in his fridge? Consider yourself up to speed.
I kept everything but the moonshine, which I gave to my brother-in-law to put in his fridge at his ranch. Waaaay out of reach and possible blinding effects. While OMT do like a sip of exotic booze, she draws the line at things that can literally make you go blind.
Cut to my next door neighbors filling a moving van with all their stuff to go live with their children. With all their stuff minus a box o'booze they lovingly handed to me.
Enjoy!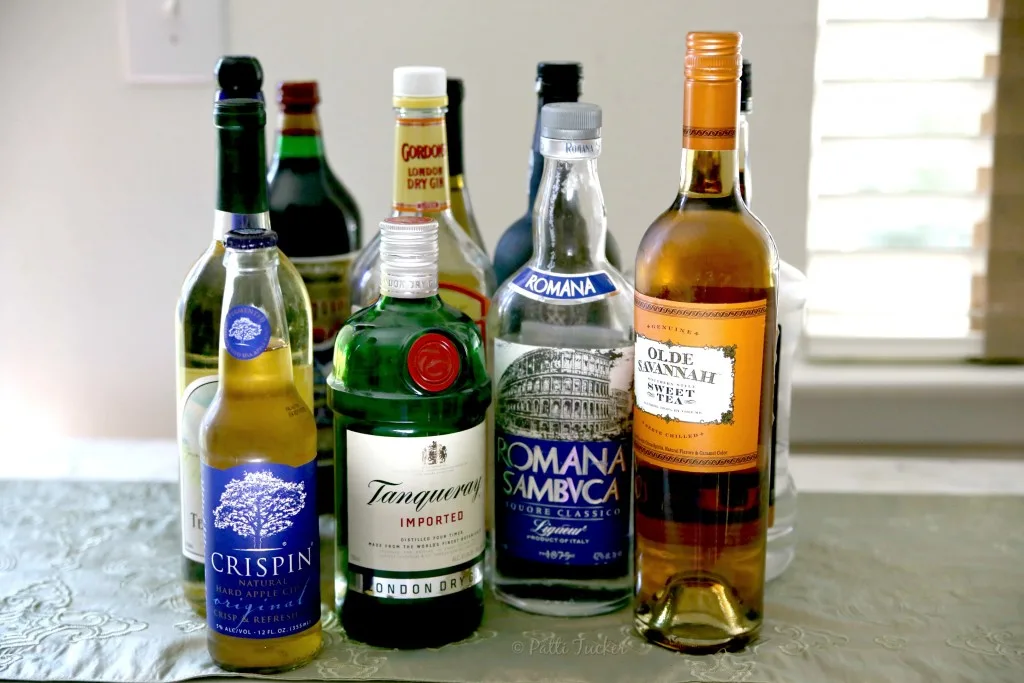 Let's break this down.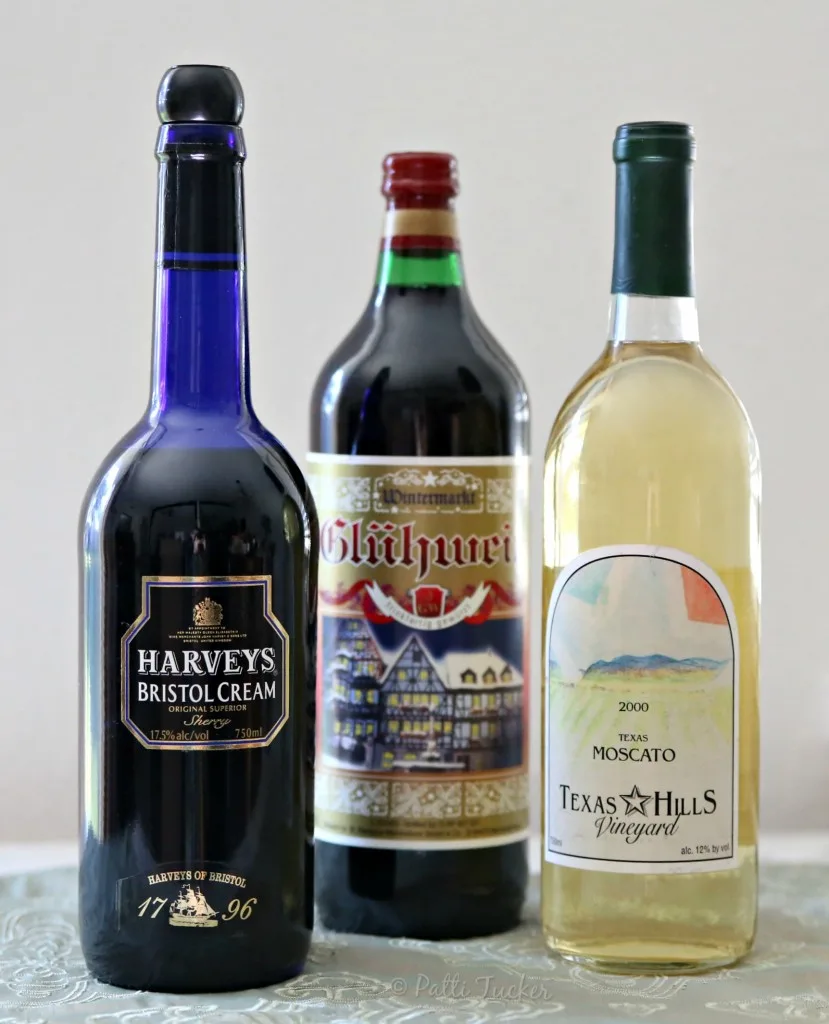 Some Sherry, a German mulled wine and a Texas Moscato. Yum cubed, baby.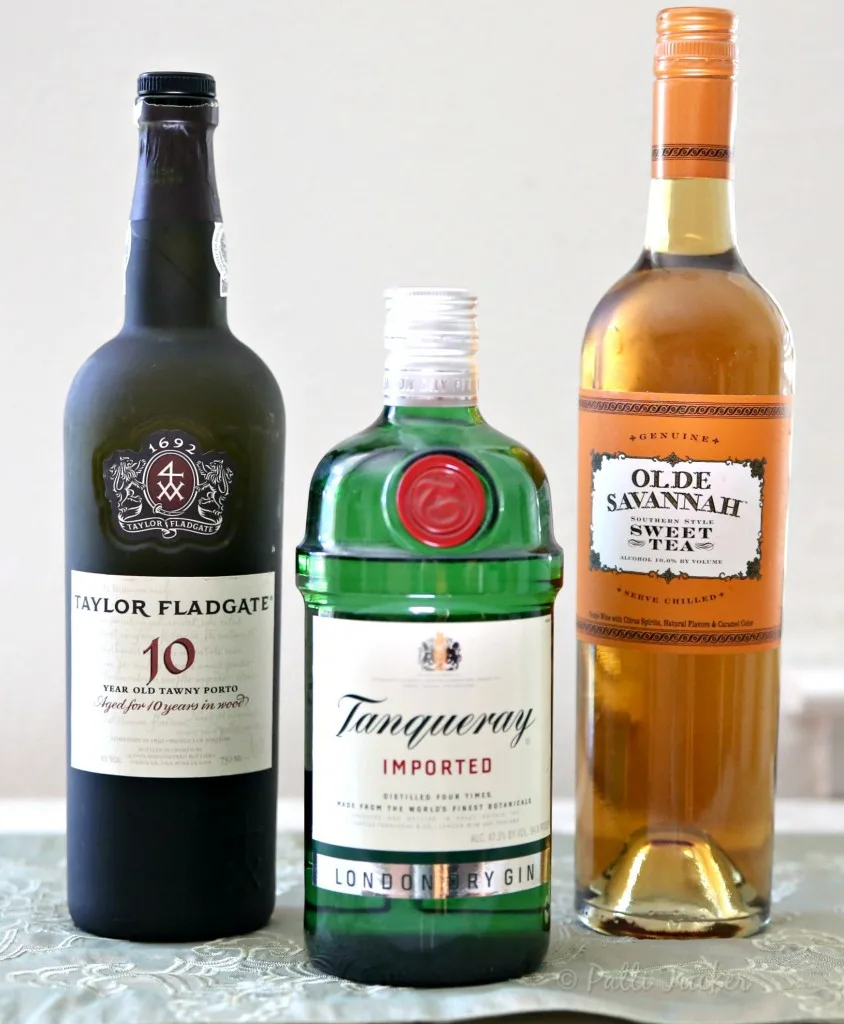 A port, Tanqueray gin and the surprise of the box: A Sweet Tea wine!
My neighbor has advised me to go easy on the Sweet Tea wine, as a small glass will put me under the table. Huh. CHALLENGE ACCEPTED!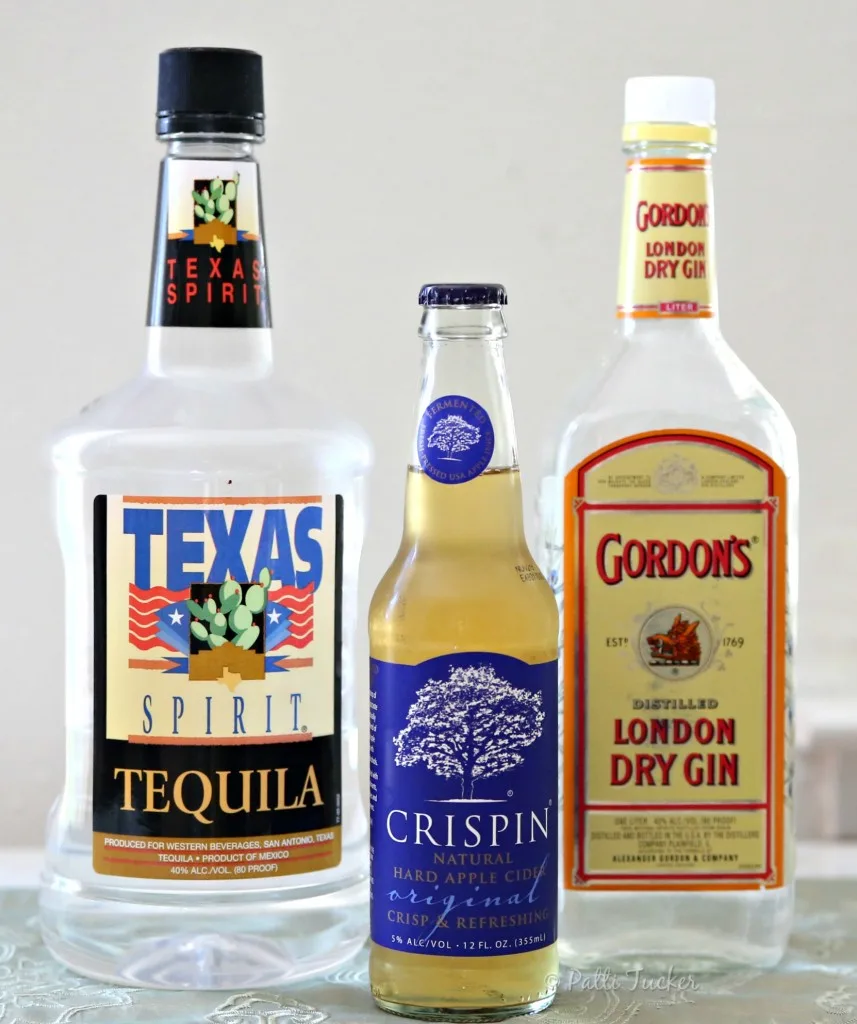 The ruffian of the gift, Tequila (No. No. No. No one wants to see OMT dancing while wearing a lampshade. Right?!), along with a hard cider and more gin.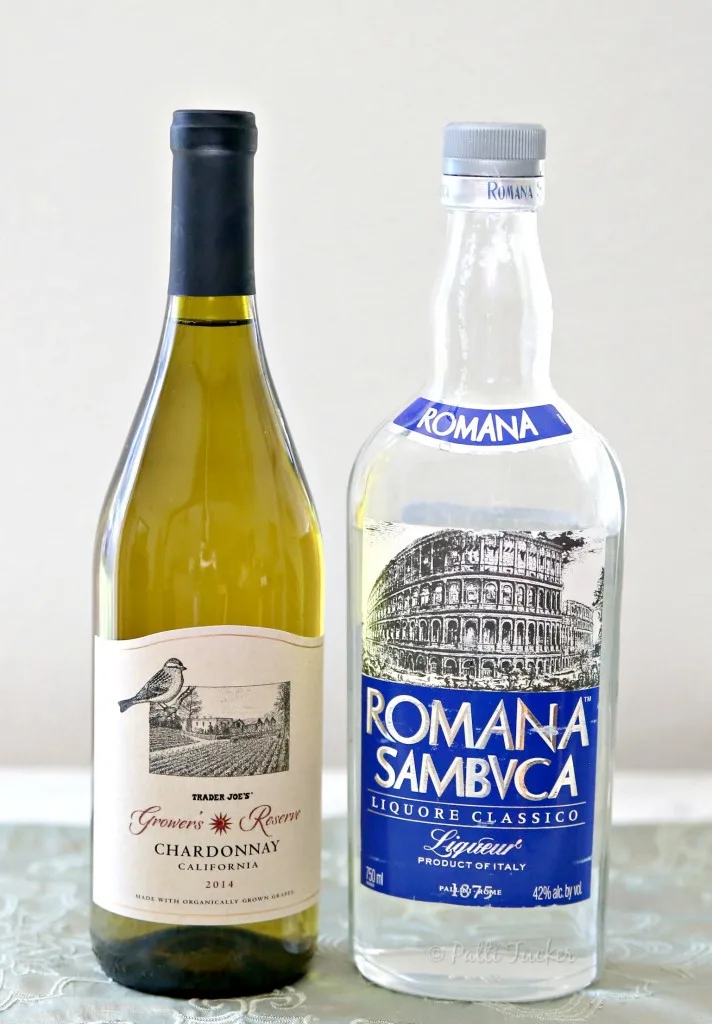 These two gave me a suspicious side-eye. Trader Joe's Chardonnay? Whatevs. A scuffed bottle of Italian liqueur, whose label has seen better days? Both of these offerings are making it hard to want to try them. Anyone other than me, game?
I stored the wine in my wine fridge, put the liqueur in the cabinet and am waiting for you to get over here, so we can start our salute to my generous windfall.
Sure, bring your fav and we'll add it to the pot.
P.S. When I write about the alkeehols, I always have an unsubriber or two. In case you are one of them, please don't go! I write about booze satirically and mostly in jest. I swear, I'm not drunk. Yet. DON'T GO!
DISCLAIMER: OMT does not advocate getting upset when someone you love (that's me!) writes about booze, nor does she advocate boozy behavior. Never. Ever. ~almost never ever~
~If you are amused by this post, or simply wish to use it as a cautionary tale, please share through social media. OMT thanks you!~