Apple pie – two small words that invoke universal head-nodding and anticipation of a slice.
Today, I'm sharing our family's favorite deep dish apple pie recipe.
It's easy and packed with homemade flavor – even the crust is doable for newbies.
Let's bake!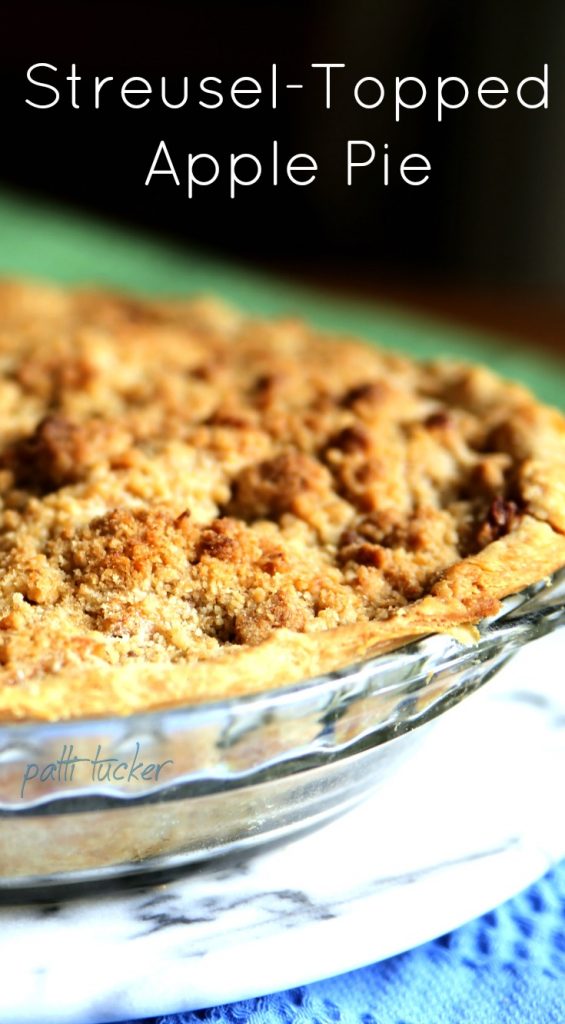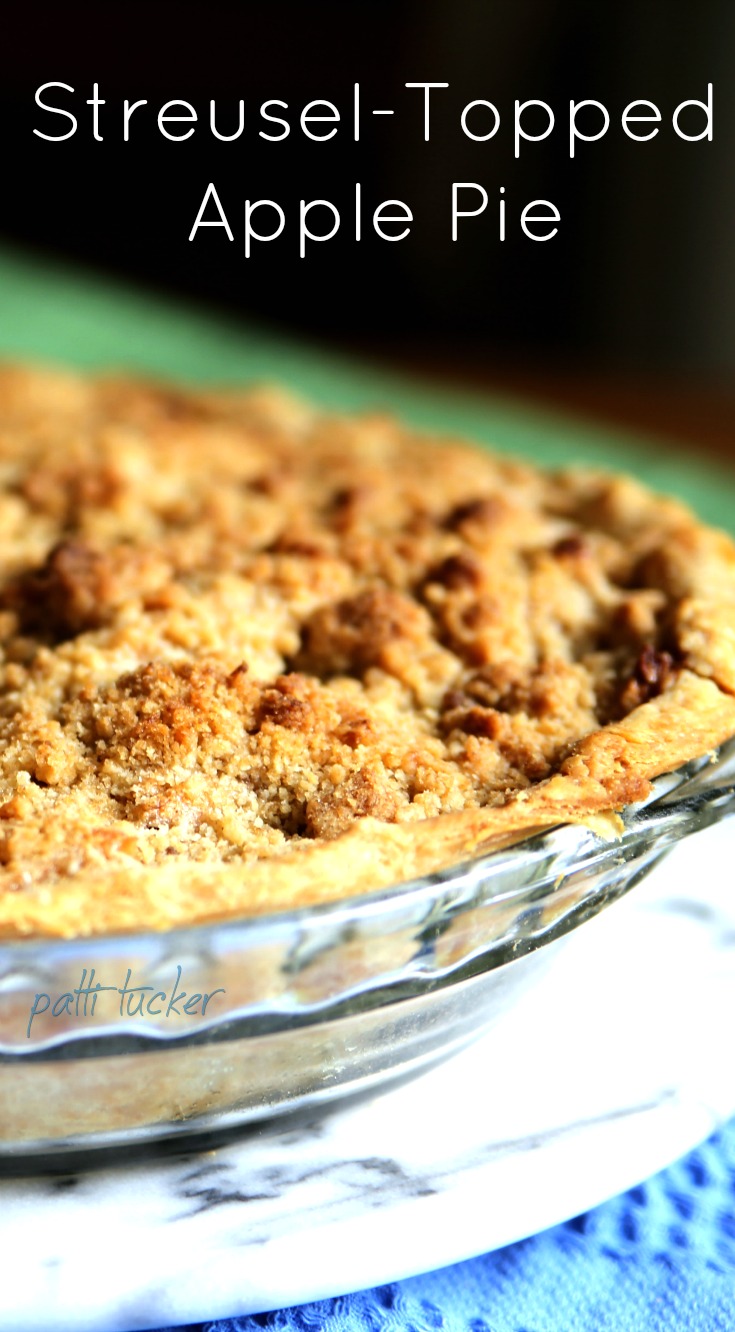 Deep Dish Streusel-Topped Apple Pie
Ingredients:
Crust:

2 cup all-purpose flour
1 teaspoon salt
2/3 cup plus 2 tablespoons shortening
4 to 5 tablespoons cold water
Filling:
6 large Granny Smith apples: peeled, cored and sliced.
3/4 cup granulated sugar
1/4 cup all-purpose flour
1/4 teaspoon ground cinnamon
1/4 teaspoon ground nutmeg
Topping:
1 cup all-purpose flour
1/2 cup unsalted butter, cold
1/2 cup packed brown sugar
Instructions
Crust:
In large bowl, combine flour and salt. Cut in shortening, using pastry blender or large fork, until particles are size of small peas.
Sprinkle with cold water, 1 tablespoon at a time, tossing with fork until all flour is moistened and pastry almost leaves side of bowl.
Gather pastry into a ball, then shape into flattened round on lightly floured surface (a floured silicone mat works great here).
On surface sprinkled with flour, using a floured rolling pin, roll pastry dough into circle 2 inches larger than 9-inch pie plate.
Fold pastry in half, then place in pie plate. Unfold and ease into plate, pressing firmly against bottom and side and being careful not to stretch pastry, which will cause it to shrink when baked.
Trim overhanging edge of pastry 1 inch from rim of pie plate. Fold and roll pastry under, even with plate; flute as desired.
Filling:
In large bowl, toss filling ingredients together with sliced apples.
Pour into pie plate, mounding apples toward center.
Topping:
In medium bowl, use pastry blender to mix flour, butter and brown sugar until crumbly. Work quickly so the butter doesn't get too soft.
Pour evenly over top of pie.
Bake:
Heat oven to 400°F.
Bake 40 to 50 minutes or until pie crust and crumb topping are deep golden brown and filling begins to bubble. Cover topping with aluminum foil during the last 10 minutes of baking to prevent over-browning.
Transfer to cooling rack to cool.
SPECIAL NOTES:
~ The crust ingredients have been doubled for the inexperienced at crust making (if you are experienced, half those bad boys if you feel like it).
At these measurements, you'll get a large amount of dough to work with, which makes the transfer easy.
~ Using a floured silicone mat to roll out dough will ensure easy transfer of dough to pie pan.
~ I have used a variety of apples, but Granny Smiths hold up the best. Experiment for your favs.
~ If all the apples do not fit into your pie pan – they are a delicious snack!
~ Recipe adapted from Betty Crocker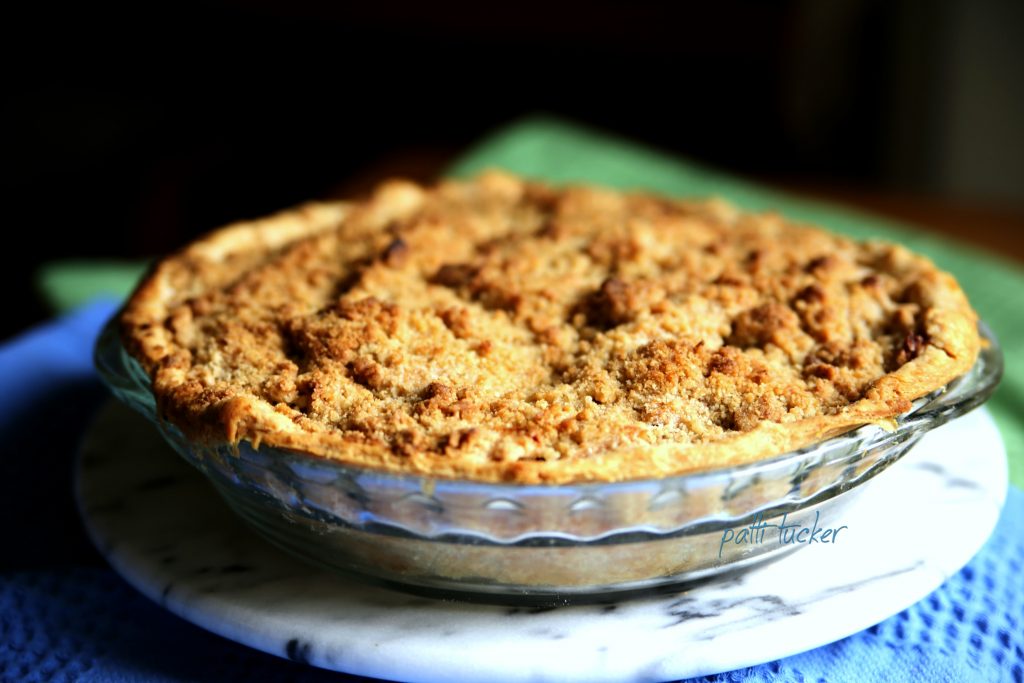 What are you waiting for?
Get!
Bake!