Who loves lemon pie? You do! Me? Meh, it's better than a poke in the eye with a sharp stick, but I'm a chocolate gal.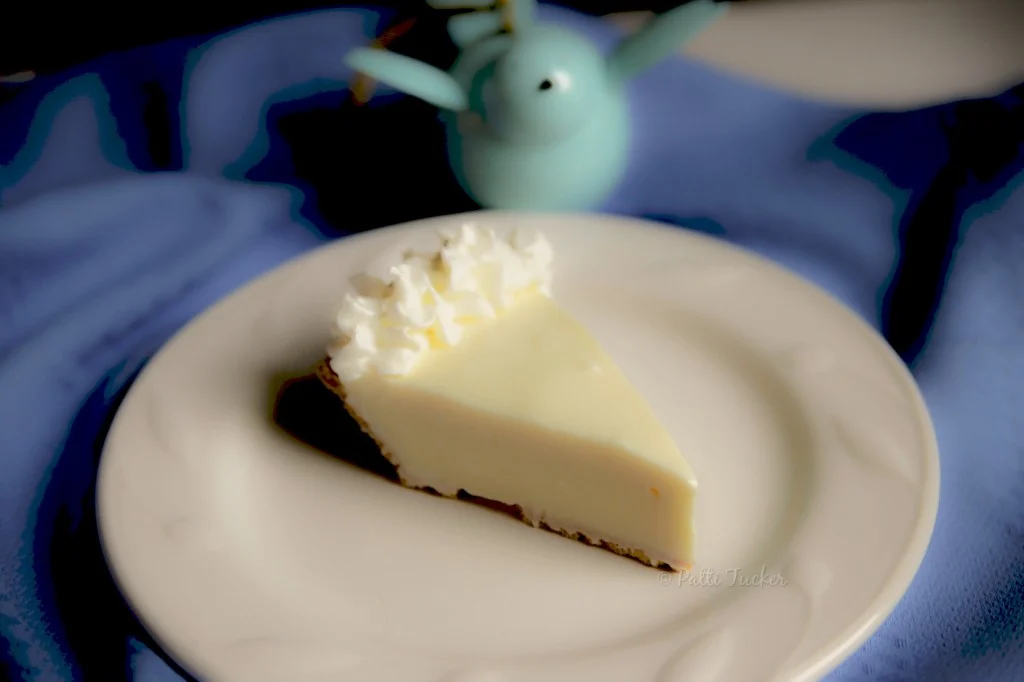 So why even bother? What am I doing making anything but chocolate bombs this or chocolate lava thats?
I bother because both my MIL and Girl love them some lemony desserts. Lemon + heavy whipping cream + a graham cracker crust = love, baby.
This recipe is brought to you by Bunny's Warm Oven. She hit it out of the ball park with this one, so I made it for Easter and it was a big hit!
Ingredients
1 cup heavy cream, whipped to stiff peaks
1 can sweetened condensed milk
1/2 cup lemon juice, fresh or bottled
1 – 9 inch graham cracker crust
Instructions
In a large bowl, whisk together the sweetened condensed milk and lemon juice until fully incorporated. Fold in the whipped cream you have beaten to stiff a peaks stage. Pour the filling into the graham cracker crust. Refrigerate at least 3 hours. Serve with whipped cream and decorations of your choice.
Notes
Recipe by: Bunny'sWarmOven.com
You can definitely make your own crust for this pie. Or, keep it easy, with a pre-made.
https://ohmrstucker.com/lemon-cream-pie/
So stinkin' simple! OMT loves simple and I know you do to.
Here's my little secret: I use my own homegrown lemon juice from my Meyer lemon trees.
~faint~
As soon as my lemons are ripe, I squeeze them, pour into ice cube trays and freeze. I never have to buy store bought and it never goes to waste because, it's frozen. Pick out a few cubes from the freezer, defrost and done.
Delish.
If I want lemon bars in the middle of winter, if I want the taste of summer when it's frigid outside…DONE!
Don't get me wrong, lemon juice from store bought lemons is perfect for this recipe. Just giving you a head's up, if you want to kick thangs up a notch, get thee to a nursery in February and buy some lemon trees! You won't regret it.
Happy Whipping Up This Easy Pie, Y'all!