Mmmmmm, bacon. Add meatloaf and I'm asking where the forks are and can I have seconds.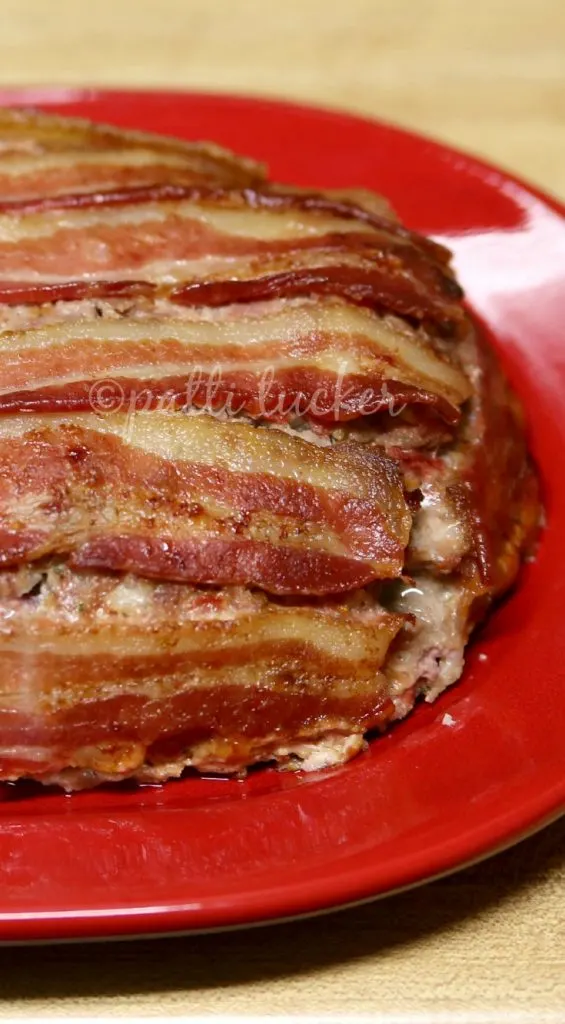 Let me break this down for you:
Prepare your recipe (or mine) for meatloaf: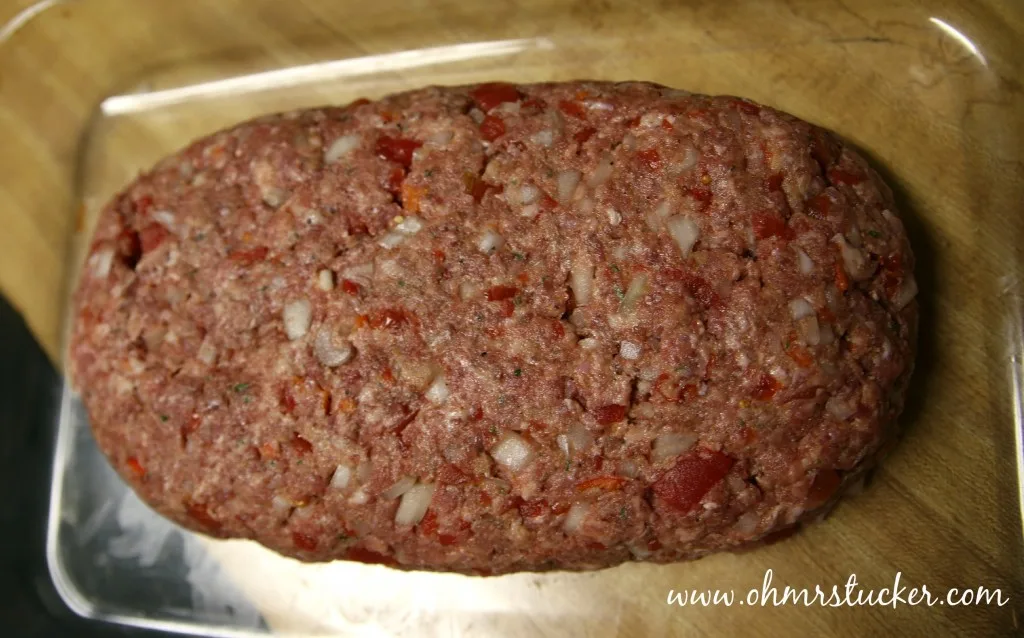 Wrap that bad boy in bacon: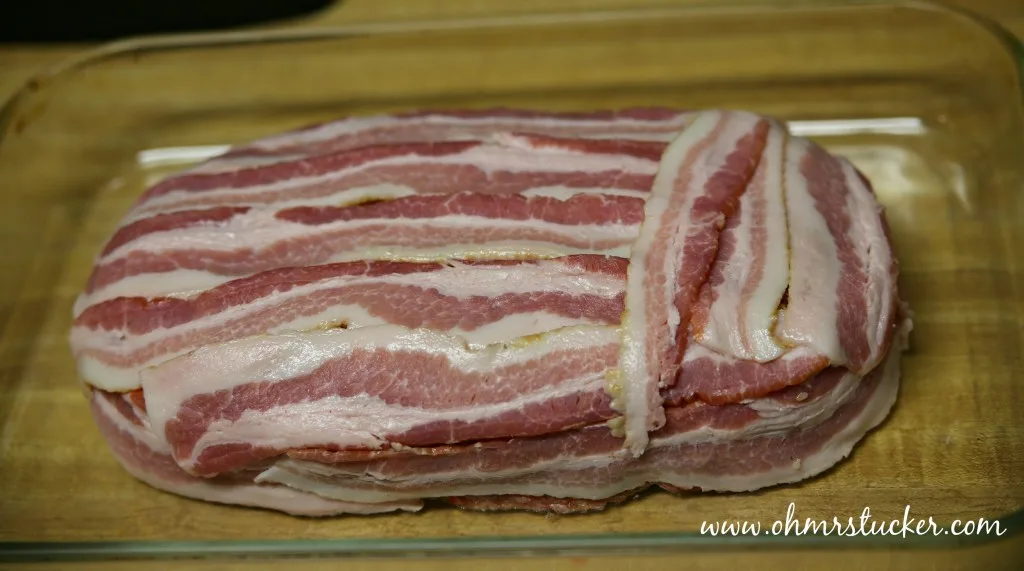 Try not to drool from the glorious bacony smell: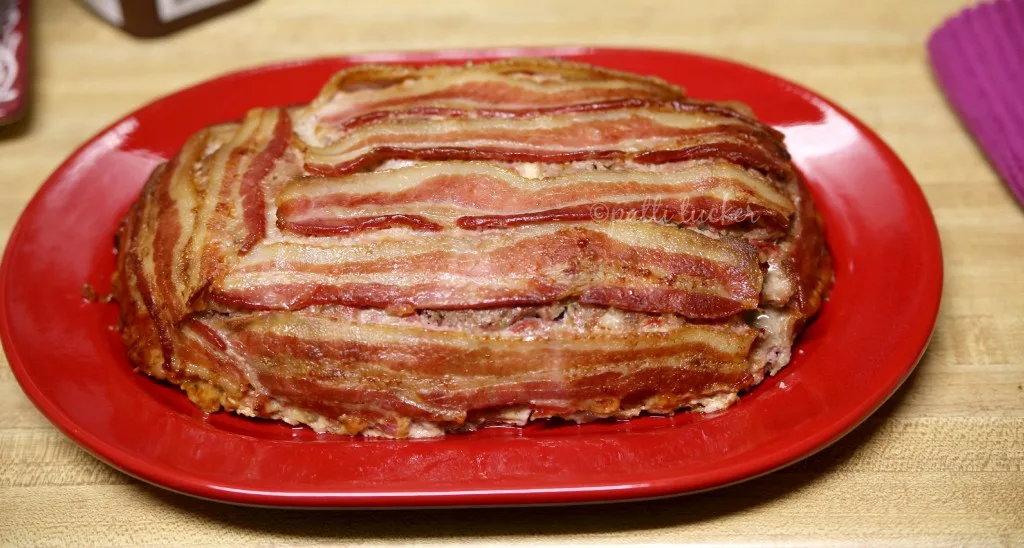 E-A-T. ~die~ Come back to life. Eat more: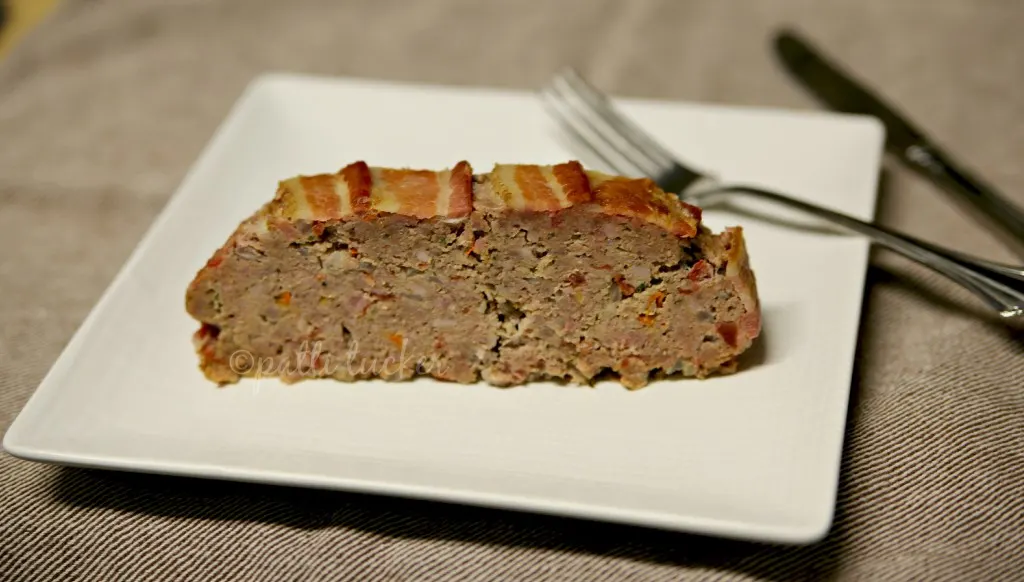 OMT's Bacon-wrapped Meatloaf
Ingredients:
3 lbs 80/20 ground beef
1 lb Pork Sausage
1 can diced tomatoes, drained and chopped – optional
1 finely chopped medium onion
1/2-1 cup finely chopped sweet red, orange or yellow peppers – optional
2 lightly beaten eggs
1 cup breadcrumbs (seasoned or otherwise)
1 package thick-cut center-cut bacon
salt and pepper to taste
Instructions:
1. Place beef, pork sausage in large bowl and mix with your hands until combined.
2. Add onions, peppers* and tomatoes*. Mix lightly.
3. Add eggs, breadcrumbs, salt and pepper and mix with a light hand until combined.
4. Place in a 13 x 9 x 2 glass baking dish and form into a loaf…a meatloaf!
5. Top with strips of bacon, covering the entire loaf.**
6. Bake at 375° for about 90 minutes or until thermometer reads 160°.***
Once cooked, I typically rest the meatloaf for 10 minutes or so before cutting, to allow the juices to stay where they do their best work: in the meatloaf.
Enjoy!
Notes:
* The only reason the sweet peppers/tomatoes are optional is because Garry doesn't like them. I DID use them in this meatloaf, but adjusted the amount to taste. I may have added less than 1/4 cup. Nutrition is important to me when eating three types of meat in one setting!
** You will probably have some bacon left over. I bake the remainder in the over for about 20-30 minutes. Eat a few strips (WHAT?!) then use the rest as crumbles in the cream gravy for the potatoes. Trust me on this bonus bacon tip!
*** The USDA recommends cooking ground beef and pork to an internal temp of 160°. I follow their guidelines. The meatloaf may appear a bit pinkish, but if your eternal temp is 160-165°, you have nothing to worry about.
You know you want it! Get to cooking!
~Please feel free to Pin, Tweet, Facebook or otherwise share this post. OMT smooches!~