Summer has been a beast in Texas – just the way I like it!
The heat and the heat and, oh yeah, the HEAT has been oppressive. Some days simply call for a refreshing reminder that summer was made for fruity adult fun.
As we get closer to the end of summer, I always have a moment of panic – did I enjoy enough Sangria?!
Delicious – refreshing – fun – Sangria.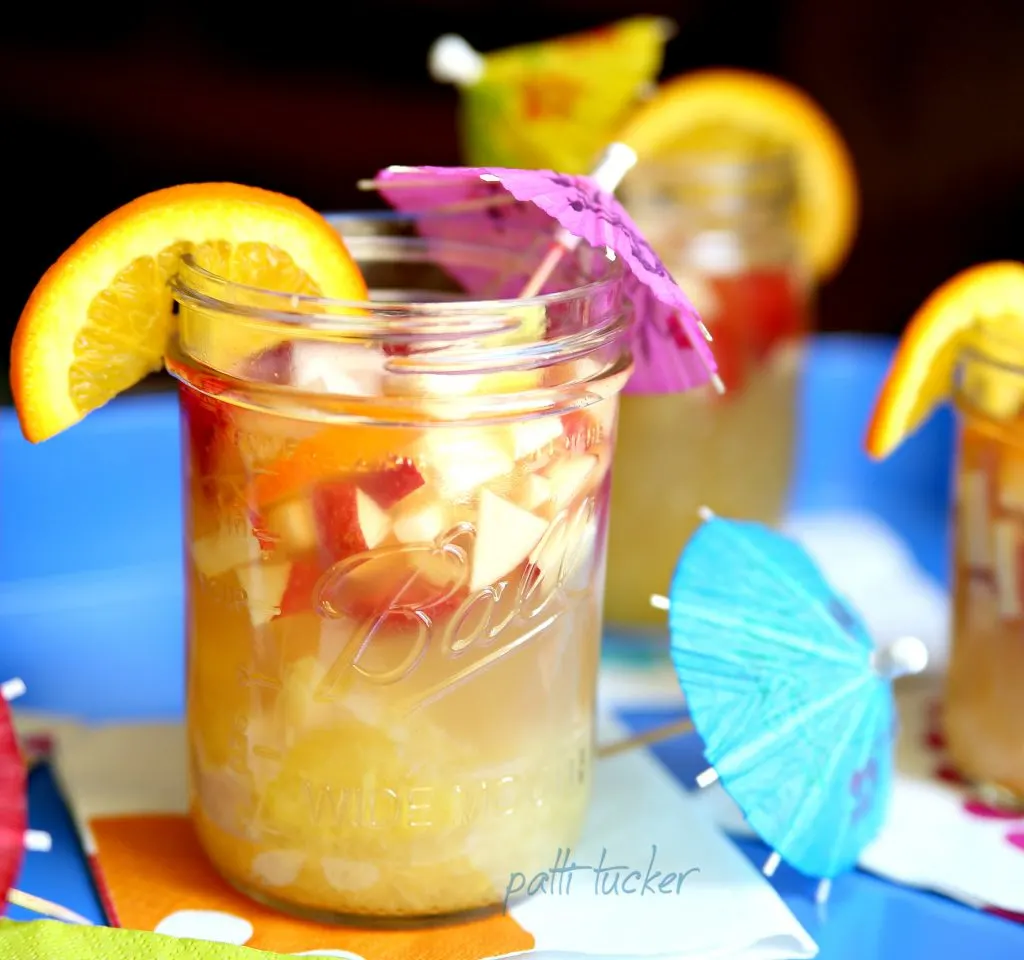 This year's answer is NO!
Today's post is here to remedy that saddy sad reality.
OMT's very own recipe. Enjoy!
OMT's Super Special Summer Sangria
Ingredients:
1 bottle of your fav white wine
1 12-ounce can frozen lemonade concentrate, thawed
1/4 cup Limoncello
1/8-1/4 cup vanilla rum (to taste)
1/2 cup Triple Sec
1 15-ounce can pineapple crushed tidbits with natural juice
1 apple, diced
2 cups sprite or 7-Up (or more, to taste)
Various fruit for garnish (strawberries, blueberries, lemons, oranges)
Instructions:
Pour the entire bottle of wine in a large pitcher.
Open and pour the full contents of the pineapple can into the pitcher, juice and all (the pineapple juice is actually the secret ingredient!).
Add thawed lemonade concentrate, Limoncello, vanilla rum and Triple Sec.
Stir and refrigerate for a couple of hours to chill.
Right before serving add Sprite.
Pour into glasses containing garnish fruit.
Huzzah!
I also have a recipe for a Slushie Sangria if you're interested.
(of COURSE you're interested!)
Love a grownup slushie!
Share in the delicious fruitiness of OMT's Super Special Sangria – summer's last hurrah.
Make a refreshing fruity fun pitcher of OMT's Super Special Summer Sangria*, today.
Summer isn't going to last forever.
* Umbrellies optional.