Let me tell y'all that I'm feeling the excitement grow as FB* dives lower and Momma starts peculating. No. Nothing, as in active labor, is happening right now, but it could happen in under a week. I have the 29th in the baby-pool, but Girl needs to get to the 31st, for school purposes.
ON YOUR KNEES, PEOPLE!
I'm a nervous cleaner, or an excitement cleaner, as it happens. My energy levels are in the high range to begin with, add the excitement of a NEW GRANDBABY on the way, and I think I'm reaching unbearable levels of WHEEEEE! Poor Husband. He just looks at me and gets out of the way.
On the upside, my baseboards have never been so sparkly. My floors have never looked so Dexter fur-free. My furniture has never been so dusted. Hell, even the stuffed lion that stands in as my office doorstop has been vacuumed (as well as my computer keyboard). This heart-pumping action has just gone warp-speed.
What's a FG* to do once her house is clean and the laundry is done and she's ready to roll at a moment's notice? Bake. Tomorrow I'll bake. Of course, this will dirty the kitchen and I think you know where that is going.
Gotta do what I gotta do.
If nothing else, my house is clean and there will be Happy Cookies on the way to Boy, Girl and all who will be waiting on FB to show his beautiful, easy to push through the birth canal (that's for you Girl), sweet head, so we can all say Hello!
If this goes on much more than a week, y'all come on over; cake for everyone!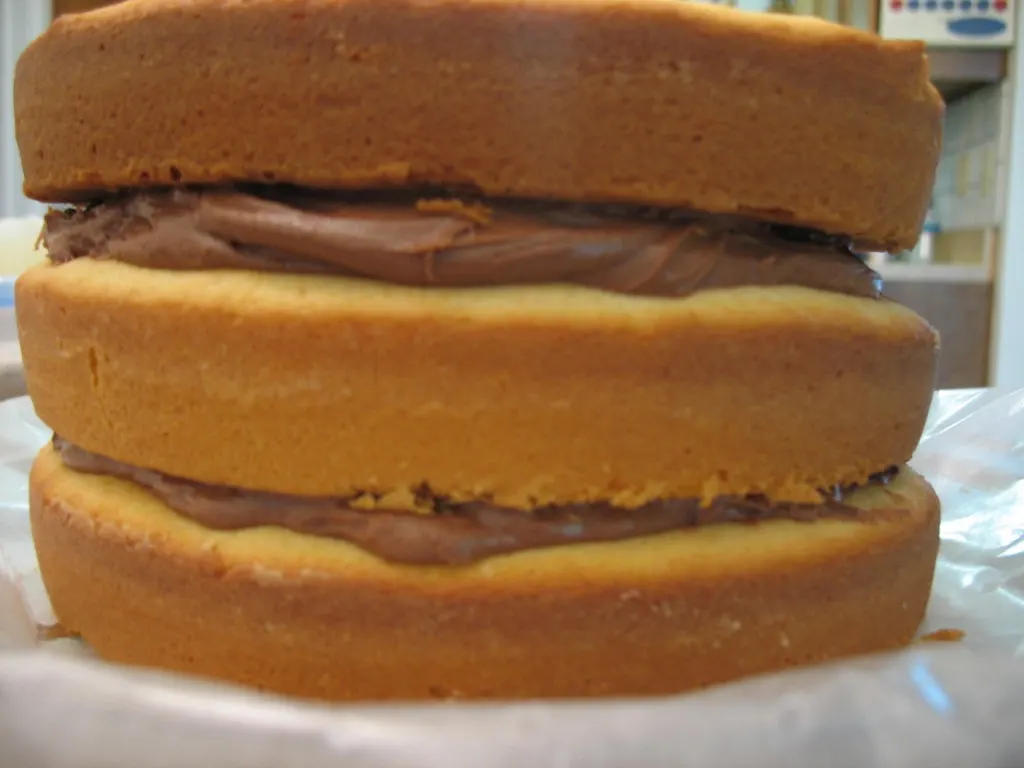 Now who wants a slice?
*Future Baby
*Future Granny