Pancake = Pan-CAKES = cakes! That's where my mind goes whenever I see the word pancakes. Yet, when I saw the recipe for banana in a pancake, I was dubious. Its only saving grace was that the word "bread" followed.
Confession time: I'm not a banana fan, yet I adore a moist dense banana bread. Go, figure.
I'm a mysterious dichotomy, people!
Over the years, I've reconciled my banana aversion. I'll eat them, but it's against my will. I'm grownup enough to appreciate the nutritional punch a banana packs, and will force myself to eat them when in heavy training, but that doesn't mean I have to like them.
Most folks are surprised to learn of my banana disinclination. Who doesn't like bananas? This gal —> me.
Given all that, my distaste for bananas won't stop me from trying new banana-based recipes….if…..the recipe disguises itself as banana bread. It's the ol' cover-the-broccoli-with-cheese trick. Cheese…YUM!
Enter Banana Bread Pancakes.
♫ Hello Luva ♫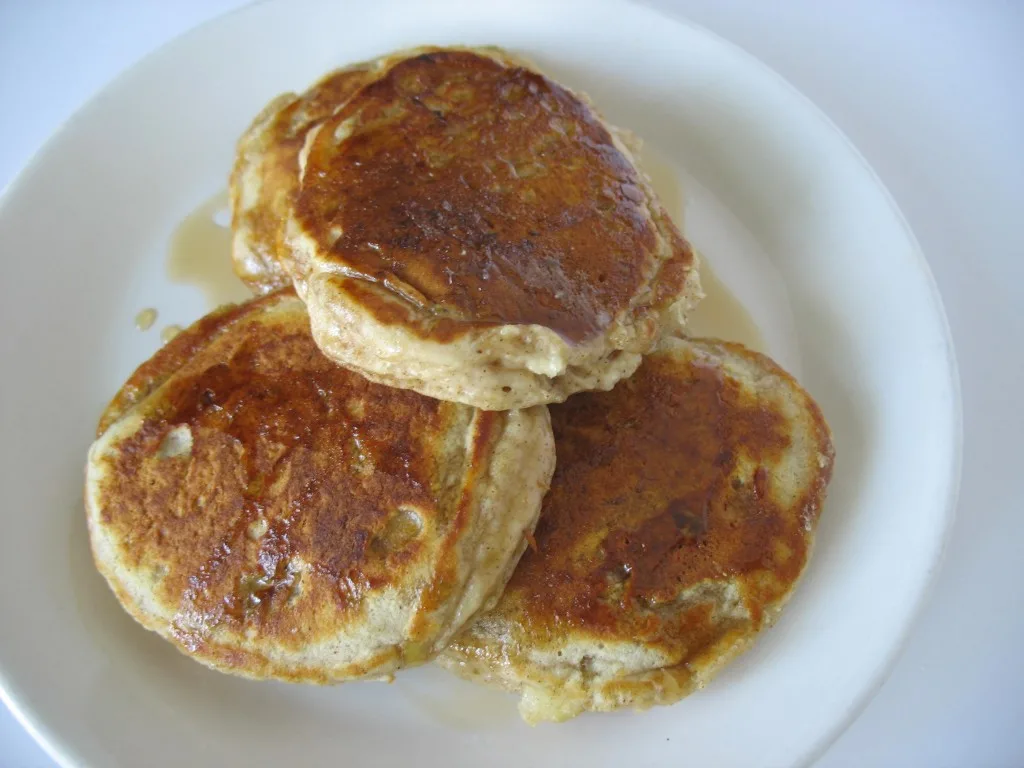 While the pancakes in the pic are drizzled with Maple Syrup, I preferred to eat them plain, sans syrup, with my fingers. They were like tiny circular banana breads, toasty on the outside with perfectly sweetened banana bread goodness on the inside.
~swoon~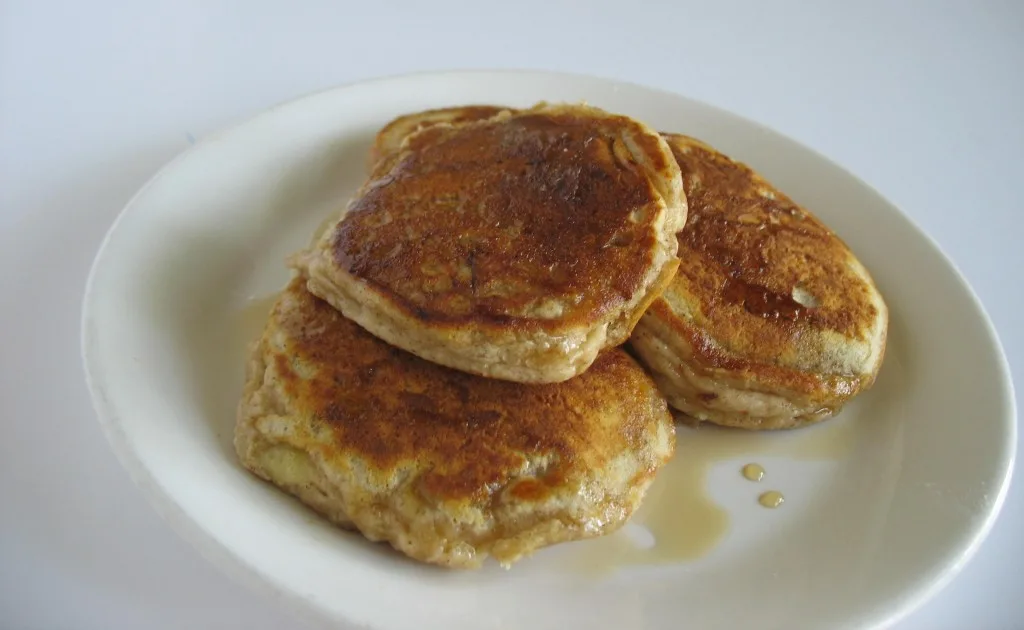 Husband agreed. Thumbs-up. Make 'em again. He also agreed that they could stand alone without syrup, ala a grab-n-go breakfast item, especially for those hard-to-nail-down non-morning kids/dads/moms.
They could easily be eaten on the drive to school, with little mess factor. Although, the moment I had finished mine, I had the great idea to drizzle them with warmed chocolate sauce.
NOT IN THE CAR, MOMMA!
Next time, baby.
And there will be a next time, especially with Sweet E in the picture. I'm predicting these will be a kiddo's dream food.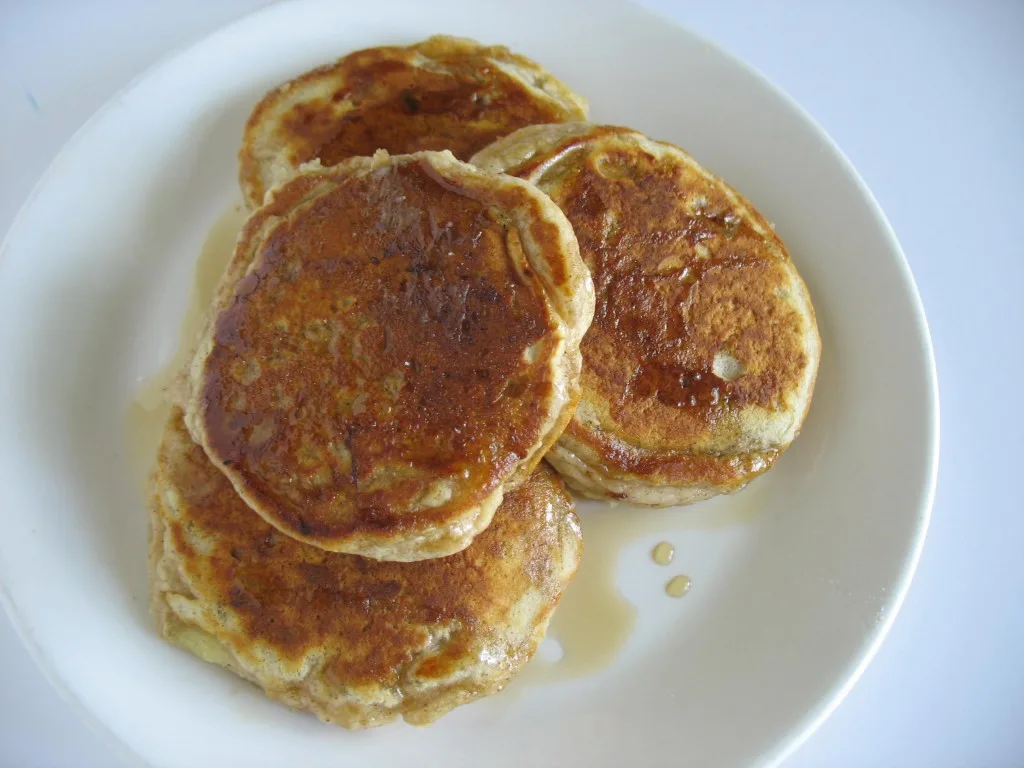 Wanna try them yourself ?
Ingredients
2 cups all purpose flour
2 tsp. baking soda
1/4 tsp. salt
2 tbsp. brown sugar
1/3 cup white sugar
1 tsp. cinnamon
2/3 cup buttermilk (more for a thinner batter), room temperature
1 tbsp. vanilla
3 large large ripe bananas, mashed
2 tbsp. butter, melted and room temperature
Instructions
Combine flour, baking soda, salt, brown sugar, white sugar and cinnamon and stir to evenly combine dry ingredients.
Add buttermilk, mashed bananas and vanilla to dry ingredients and stir until combined.
Add butter and stir until smooth.
Heat griddle to medium heat.
Grease cooking surface (I always use butter) and pour pancakes onto griddle.
Flip when pancakes starts to bubble and underside is firm. Cook the rest of the way through.
Notes
These pancakes are denser than regular pancakes and will cook a bit longer on each side. After griddle is hot, turn flame down to a medium or low-medium flame.
*adapted from Chef in Training
https://ohmrstucker.com/banana-bread-pancakes/
Let me know what your banana-lovers/hatas think!