Mmmm, beer-infused slow-cooked pork shoulder.
Yum-Yum-Yum.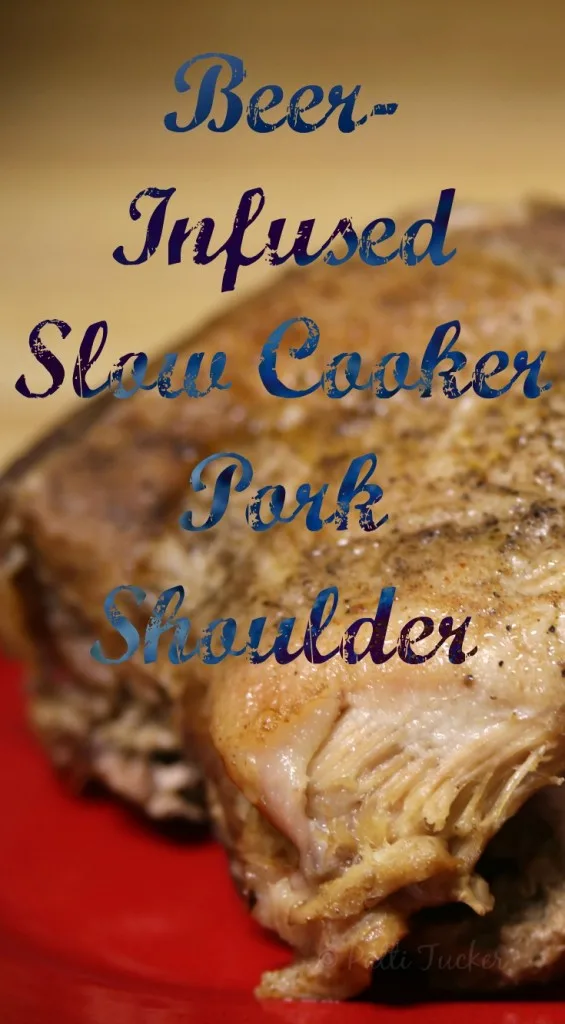 I could just leave that picture here and we'd all be happy, right?
WRONG!
I know you wanty the recipe. The easy-easy-easy slow cooker recipe.
Let's get to it.
~ A gentle reminder: OMT! uses Amazon referral links. When you do your shopping through the Amazon links on this page, you support the blog at no cost to yourself. It's much appreciated!~
Slow Cooker Pork Shoulder, Bone-In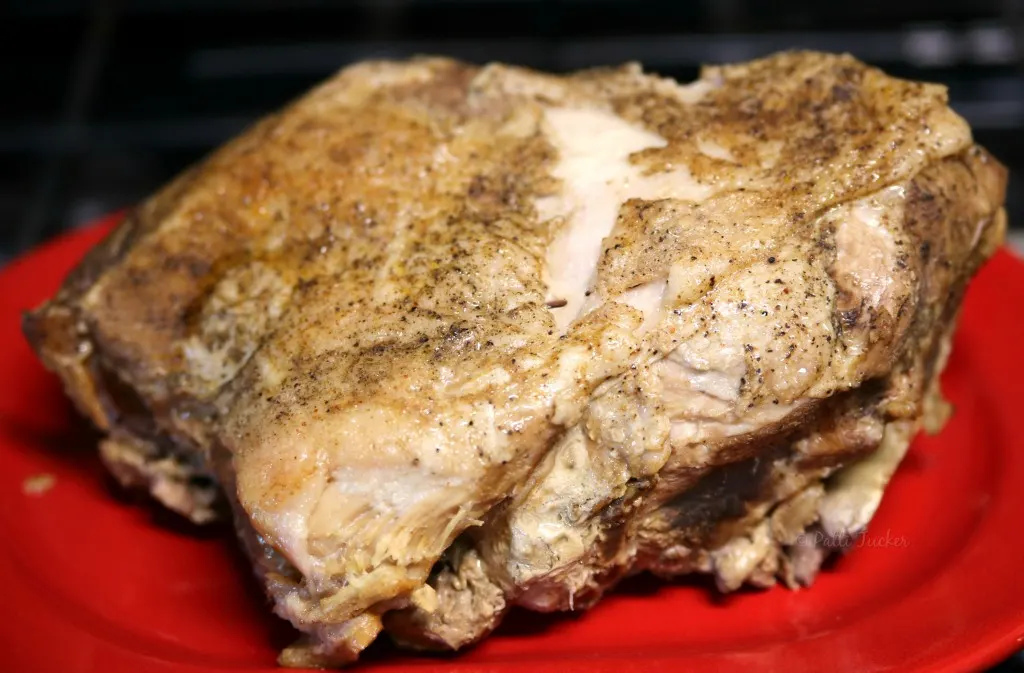 Ingredients:
1 5-8lb pork shoulder, bone-in
1 12-ounce beer (I used a Shiner Bock)
2 medium-large sweet onions
Pinto Bean seasoning (I use this stuff on everything from beans, meat and popcorn. Delish!)
Garlic powder
Fresh ground pepper
Instructions:
1) Peel and half onions, then slice.
2) Layer sliced onions on bottom of slow cooker.
3) Take pork shoulder out of packaging and blot dry with paper towels.
4) Liberally coat to taste with pinto bean seasoning, garlic powder, salt and pepper. Flip over and season again.
5) Place shoulder in slow cooker, on top of onions, fat side up.
6) Open beer, take a mighty swig (you know, if that's your kinda thang), then pour one cup into slow cooker, but not on top of pork. Set the remaining beer aside for later use. No need to refrigerate. DON'T DRINK IT!
7) Cover and cook on high for three hours.
8) At the end of three hours, ladle off all but about 1/2 cup of liquid. Then, pour remainder of the unused beer directly on top of pork shoulder, cover and cook approx. one more hour, or until internal temp reaches 160° (make sure probe does not touch the bone when testing for temp).
9) When done, take pork shoulder out of slow cooker and let rest 20 minutes, so juices can retreat into the muscle fibers, for a more tender shoulder.
10) After rest time, either shred pork or pull off bone in larger sections to be cut.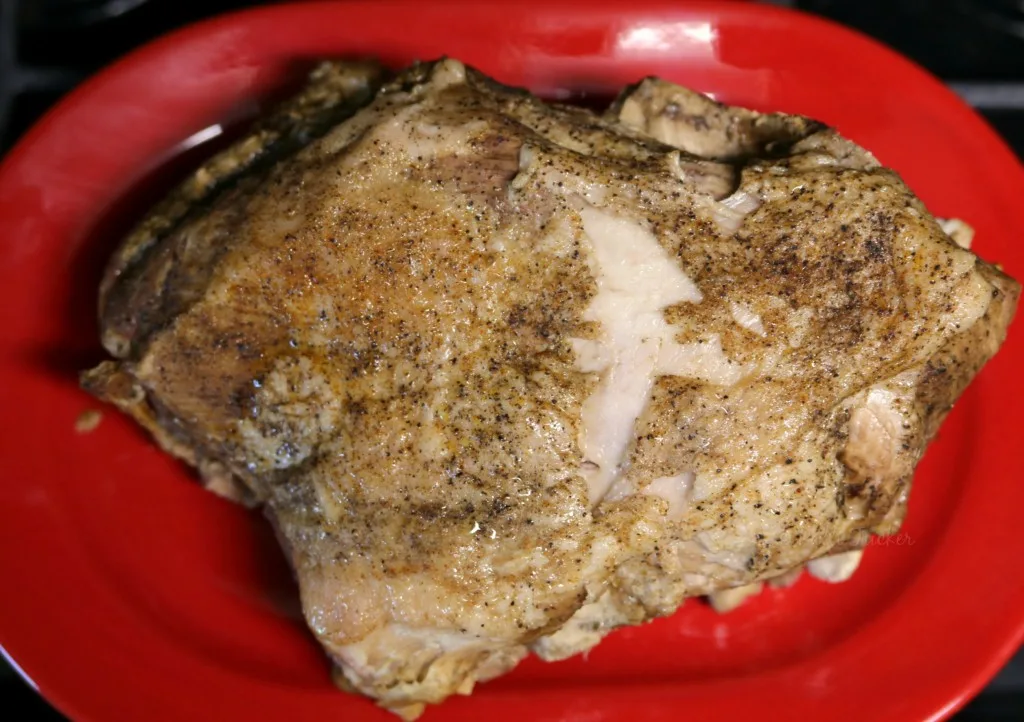 I also like to take the remaining juices (most of the fat was discarded in step #8) and reduce for a eye-rolling delicious sauce. Just make sure to strain out the onions first. Save those onions for the meal.
See, I told you it was gonna be easy.
Y'all know my proclivity for cooking for a crowd and this recipe will feed one (it's great for a simple summer get-together, slapped on toasted buns and served with beans and coleslaw), or eat one night, leftovers for a second night, then place the rest in the freezer for busier days.
Happy Eating, my babies!