October 7, 2013 is the date this post originally hit the vast Internets.
Ever since then, folks from all over the world have learned how to make these incredibly easy pork shoulder ribs in the slow-cooker.
It's been a revelation how popular this particular post has been and continues to be.
No doubt about it, the whole world loves an easy to make Crock-Pot recipe!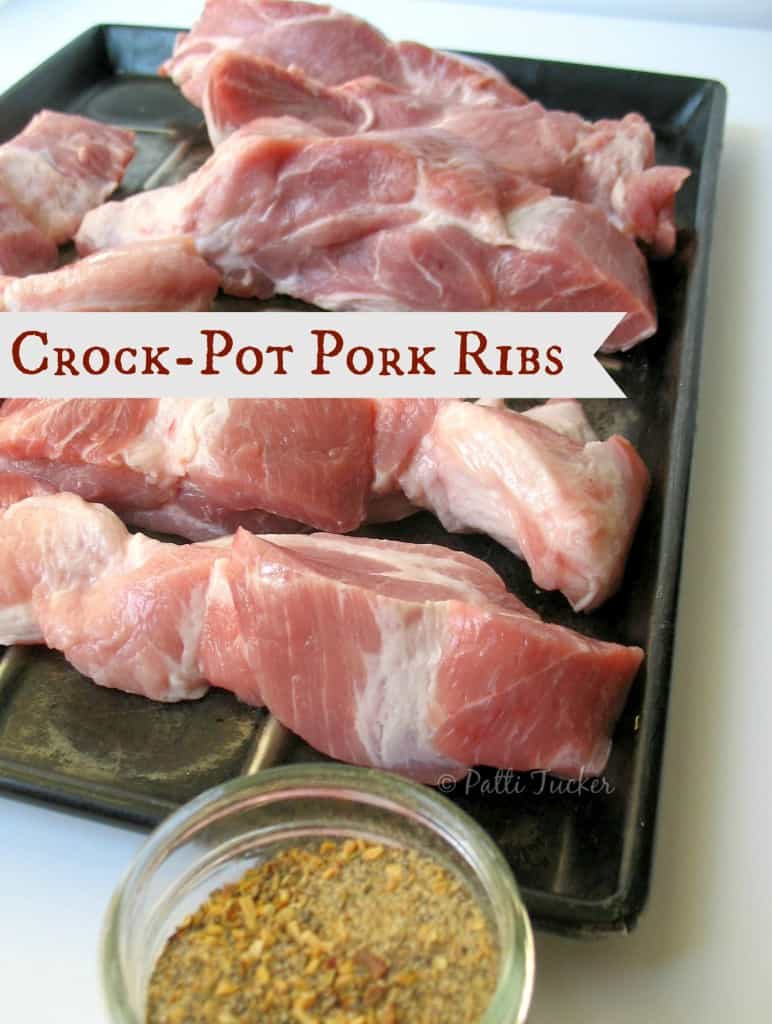 Who else just had a yummmmm?
You should.
Slow-cooked boneless pork shoulder style ribs are easy and delicious to make, especially if you have a crock-pot.
Ready to learn how to impress your family? Yeah, you are!
This is how OMT! makes her ribs (when Garry isn't outside smoking them on the pit):
#1) Line those boneless pork ribs on a pan and proceed with the sweet-talk.
Look how fat and plump you are. You're gonna be delicious when I'm done with you!
Note the rub in the tiny mason jar ~gasp~, which was a gift…I swear.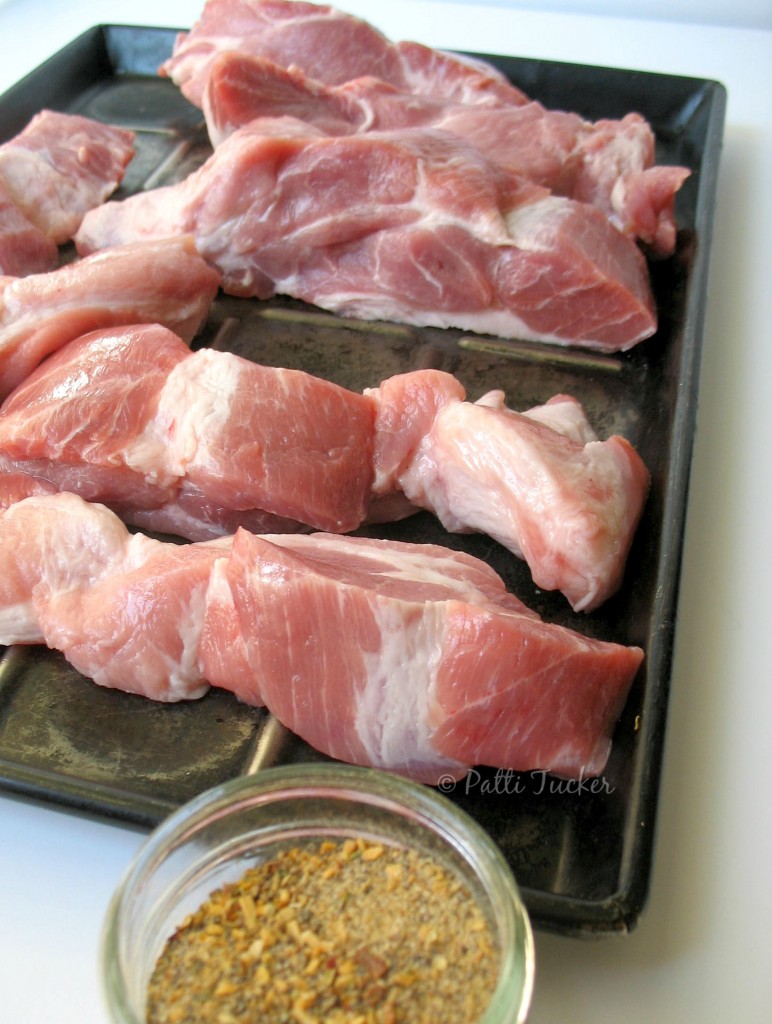 G-Daddy makes his own special rub, but you can buy any number of delicious rubs out on the market today.
~ A gentle reminder: OMT! uses Amazon referral links at no cost to you.~
The Fiesta brand rub is much-loved in Texas, in case you need a bit of a starting point.
Just match the rub with the type of meat you're cooking.
#2) Sprinkle the pork ribs with rub, and then….RUB! This isn't an exact science, so if some spots are bare, meh, no biggie.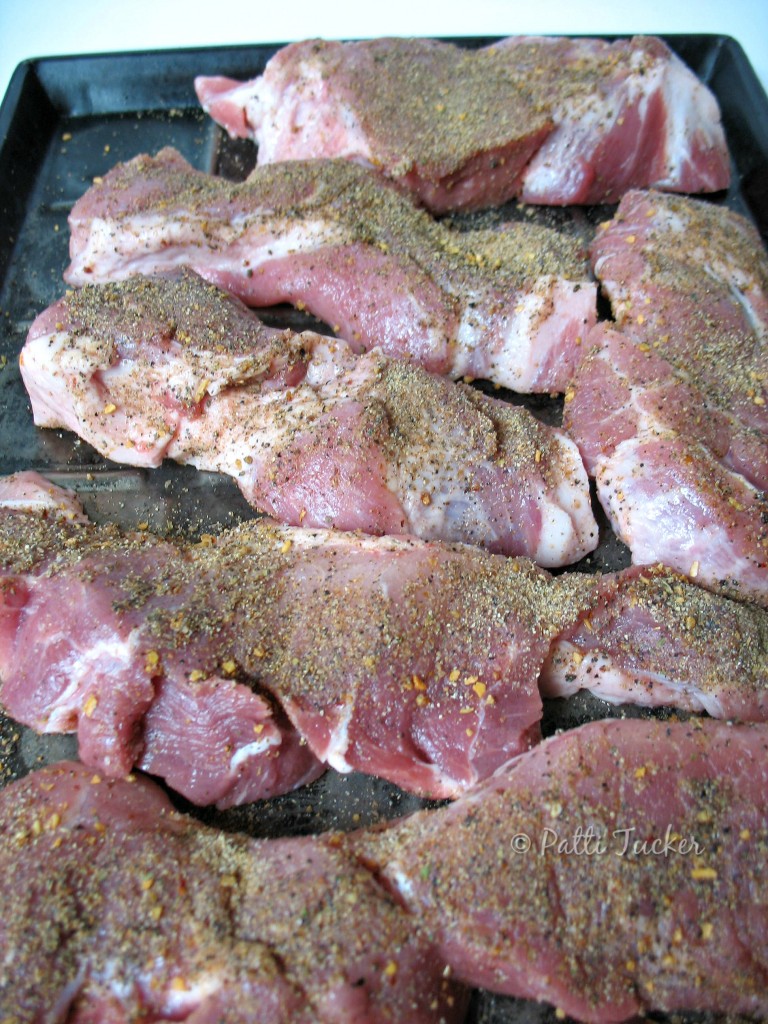 #3) Layer in slow cooker.
#4) Decide how you wanna cook those badboys.
I did 6-hours on low and then another 1.5-hours on high, with no additional liquid.
You can do a 10-hour on low, also. Some folks like to add 1/2 cup of apple juice, or if you're in my house, add a 12-oz. can of regular Dr. Pepper (roll your eyes all you want, but until it adds an amazing complexity to the meat).
The day I made these, I knew I wouldn't have the time for a 10-hour cook, so I went for the faster method.
#5) You can finish the ribs in the oven, as well.
They will cook down and be a bit wet in the crock-pot, so if you prefer, lay them on a pan and finish in a 350° oven for about 30 minutes.
This is also where you can add the BBQ sauce if you prefer (remember anything with a high sugar content will burn quickly, so add this in the last 10-minutes or so).
Because I didn't add any liquid to cook them in this time, when they were finished, I laid them out on a cookie sheet and put them under the broiler for about 5-minutes.
Coming out from under the broiler: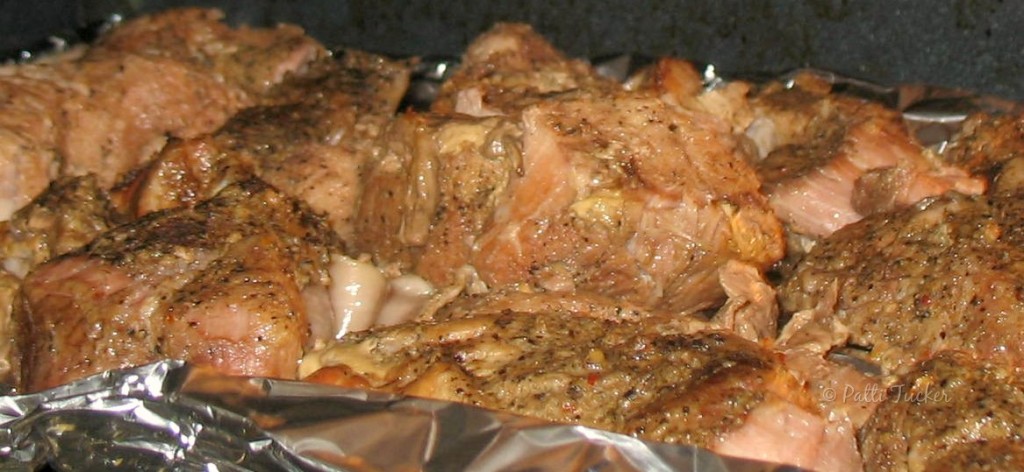 #6) Nom your way into a pork rib coma.
It's that simple!
I usually get a large pack of ribs, so we can not only enjoy them the day we cook them, a day of leftovers, and also have some to throw some in the freezer for a day I'm pressed for time to make dinner.
Easy and incredibly delish!  A winning combo in my book.
Happy cooking, y'all!
If you're interested in having the Top 10 OMT! Recipes in one place (no searching!), click anywhere on the image below ▼

Please Share on Your Favorite Social Media! ~ OMT thanks you! ~