I love the smell of ripe peaches, don't you? The last batch I brought home, I held up to my nose, greedily inhaled, smiled in sweet peachy happiness, then made Garry do the same. Nirvana.
After the fruity smellathon, I got to bakin' a peach crumb coffee cake in a cast iron skillet with those badboys.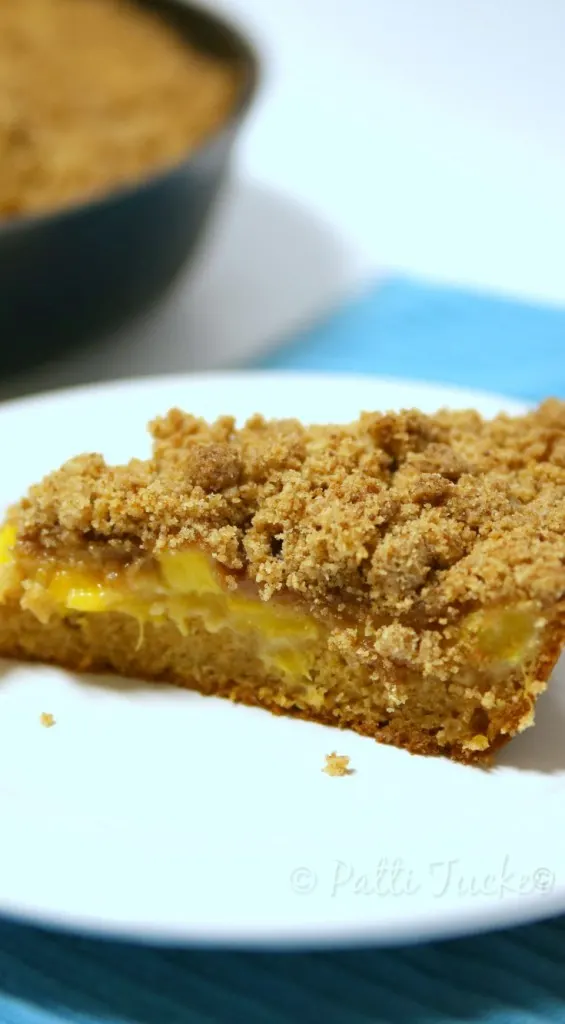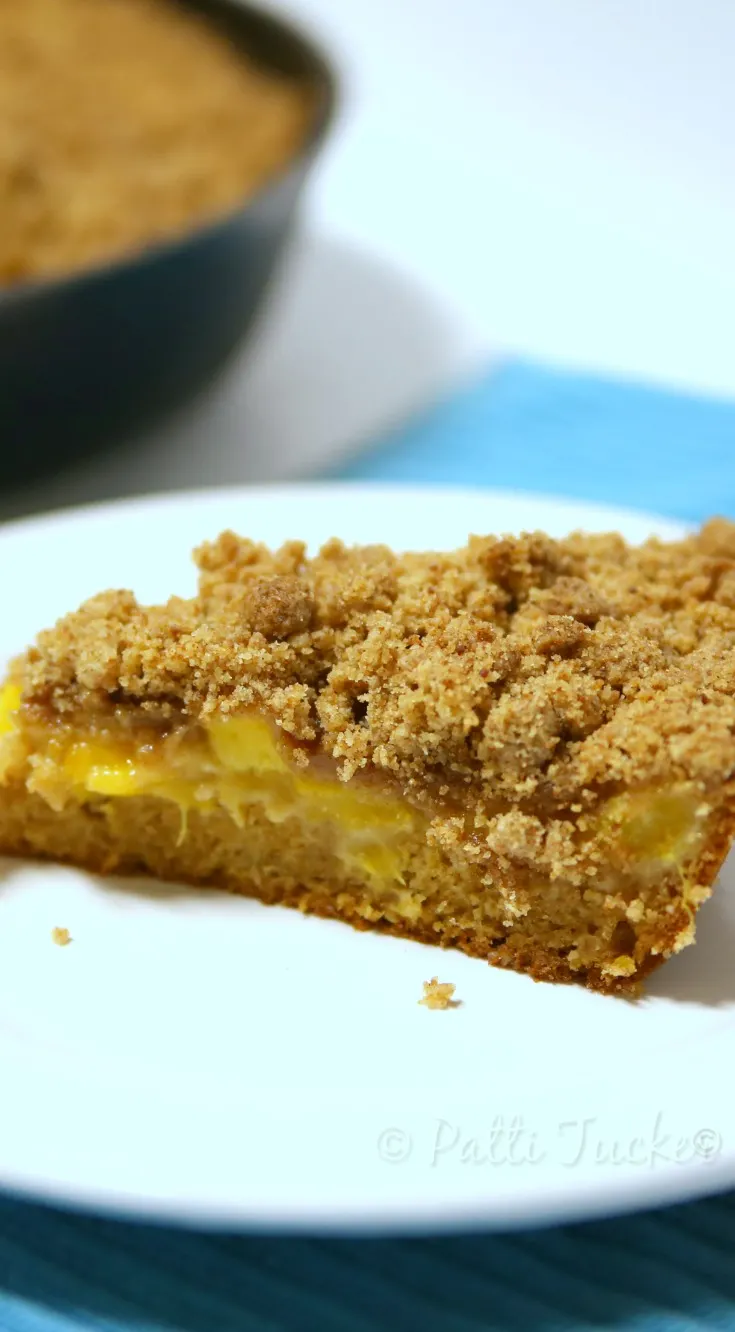 I'd stowed away this recipe years ago, but didn't know its origin (was cut from the newspaper), so I Googled it and BAMMO! I discovered that it appeared in the Lodge Cast Iron Cookbook (link below).
It calls for peeled peaches, so click the link at the end of the sentence if you want to know how to peel peaches like a pro.
Peach Crumble Coffee Cake
1 1/2 cups flour
1/2 cup firmly packed light brown sugar
1/2 cup granulated sugar
1 1/2 teaspoons ground cinnamon
1/2 cup (1 stick) salted butter, melted
Cake:
1/2 cup (1 stick) salted butter, softened
1/2 cup granulated sugar
1/2 cup sour cream
2 large eggs
1 1/2 teaspoons vanilla extract
1 1/4 cups all-purpose flour
1/2 teaspoon baking soda
1/2 teaspoon baking powder
1 pound ripe peaches (3 to 4 medium), peeled, pitted, and sliced
Directions:
1) Preheat the oven to 350°. Liberally butter the bottom of a 10-inch cast iron skillet.
2) Place all the topping ingredients in a medium bowl and mix well to make a dense, smooth dough; set aside.
3) To make the cake batter, cream the butter and granulated sugar in a large bowl with an electric mixer until smooth. Add the sour cream, eggs, and vanilla and beat well. Place the flour, baking soda, and baking powder in a small bowl, stirring to combine; add to the batter all at once, stirring well to combine. The batter will be stiff. Smooth the batter into the prepared skillet. Arrange the peach slices on top in a single layer. Crumble the topping mixture into big chunks and sprinkle on top of the peaches.
4) Bake until a toothpick inserted in the center comes out with crumbs clinging to it, about 45 minutes. (The cake will remain quite moist because of the peaches, but be sure you don't have streaks of raw batter on the toothpick.) Cool a little before cutting into wedges.
~ A gentle reminder: OMT! uses Amazon referral links. When you do your shopping through the Amazon links on this page, you support the blog at no cost to yourself. It's much appreciated!~
Recipe Credit: Lodge Cast Iron Cookbook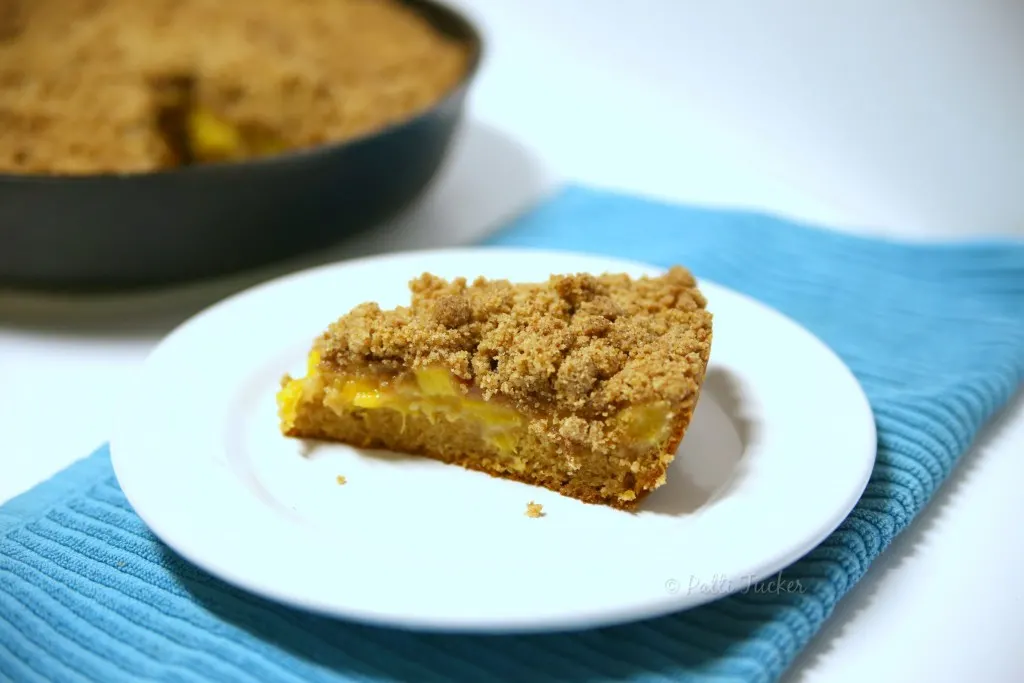 Did you notice in #4 of the directions it states to "cool a little" before eating? Yeah. Not so much. I mean you could, but why do that when you can have the first piece warm, à la mode? WHY?!
In the winter, when I'm craving a taste of summer, I'll substitute the fresh peaches with frozen and be a happy momma all over again.
Be happy. Get to bakin', my babies!