Anyone else dreaming of peach cobbler season? Fine, it's not an actual season, but in the summertime, when the peaches are ripe, it seems like all things peach cobbler season to me!
This classic post will teach you how to peel peaches like a pro.
Ready? Let's peel!
Peach cobbler made with fresh peaches = peeling peaches. If you have never tried to peel a fresh peach let me paint you a picture: It's a bit like trying to peel off 20-year-old wallpaper without the help of a steamer; it's slow going in frustrating bits and pieces.
Ain't nobody got time for that.
If you have never blanched fruit, this tutorial is basically that. What is blanching? So glad you asked!
Blanch: The process of briefly cooking food in boiling water or steam and then immersing the food in ice cold water or frozen storage to stop the cooking process.
Easy. Simple. Purdy.
Purdy? Yep. A byproduct of blanching fruits and veggies is that the process brings out their colors. Purdy!
Let's get down to business, shall we?
How to Peel Peaches Like a Peach Peelin' Pro
Start with fresh ripe peaches. Look at these babies. Why is one missing? Quality Control. You know, to make sure they're deeeeelish.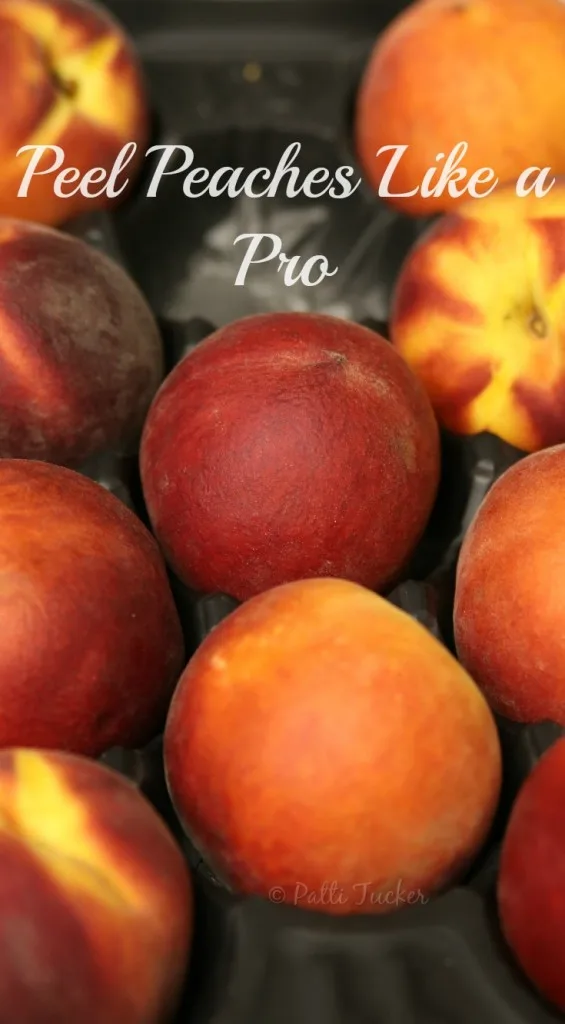 Score the BOTTOM of each peach in a cross pattern with a sharp knife. This is where you'll peel the peach.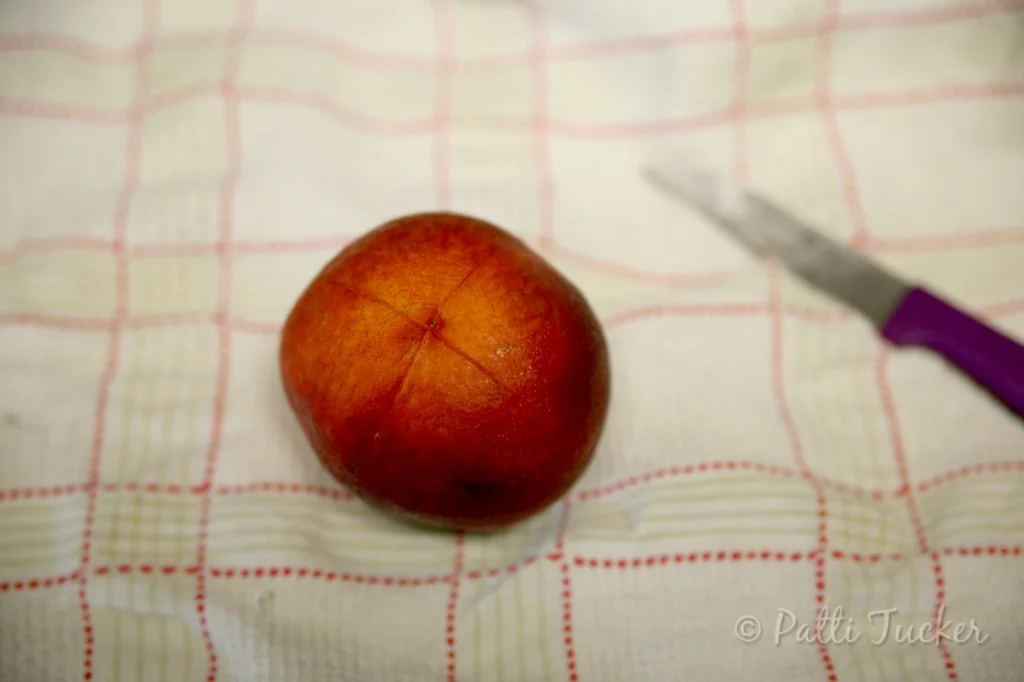 Scored and ready to be blanched.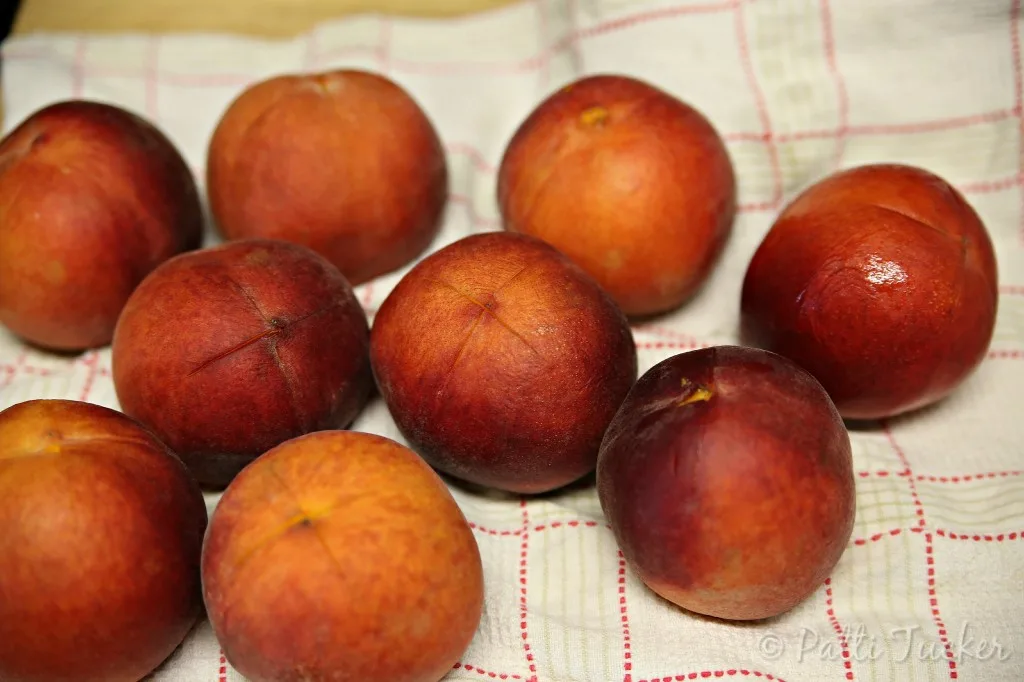 Some folks like to blanch with boiling water. For these very ripe peaches, I decided on a high simmer, yet not a boil.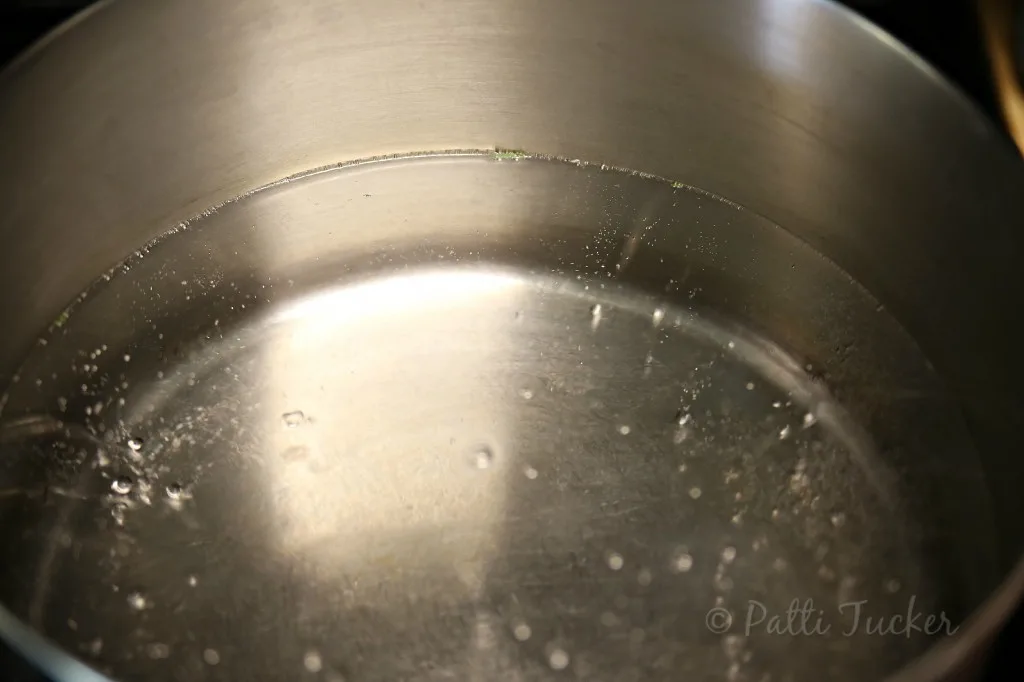 Into the pot they go. A stay of 30-40 seconds in the simmering water is all they need. SO FAST!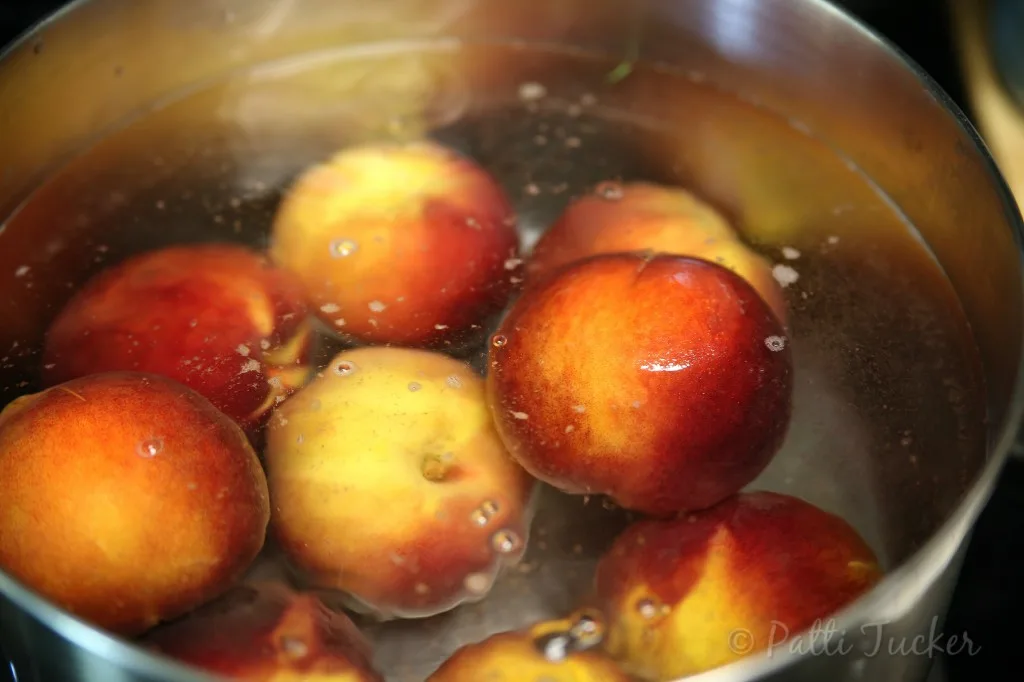 Have an ice bath ready to go, before you put your peaches in the simmering water. The ice cold water will halt the blanching process, so make sure you have enough ice cold water to cover the fruit.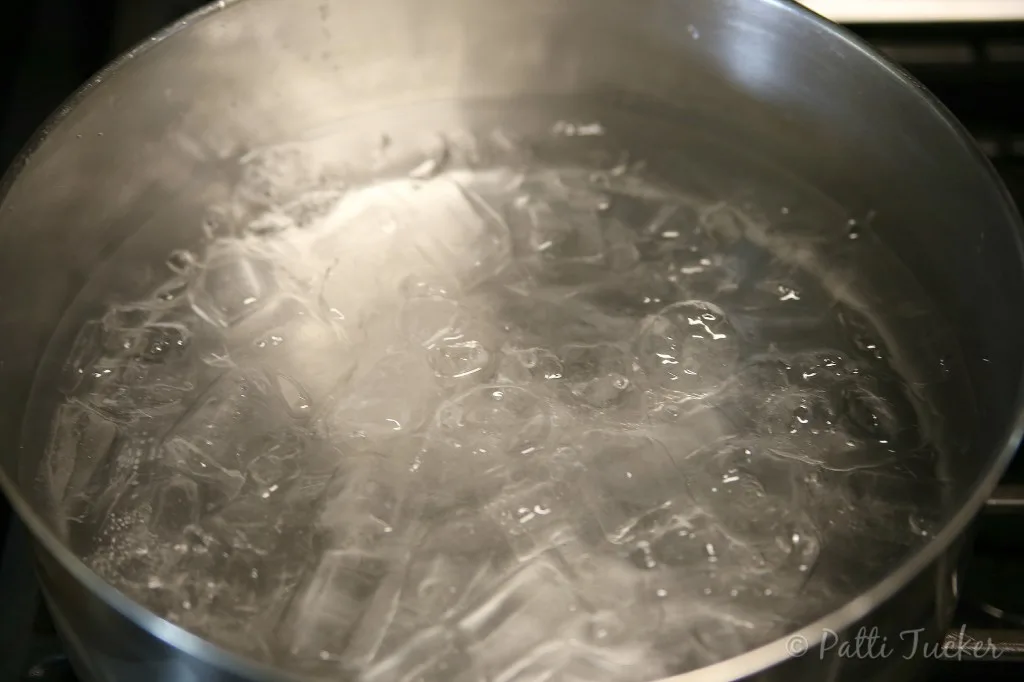 Brrrrr. I used a slotted spoon, to turn the peaches because as you can see, I didn't follow my own instructions of making susre there was enough water to cover the fruit.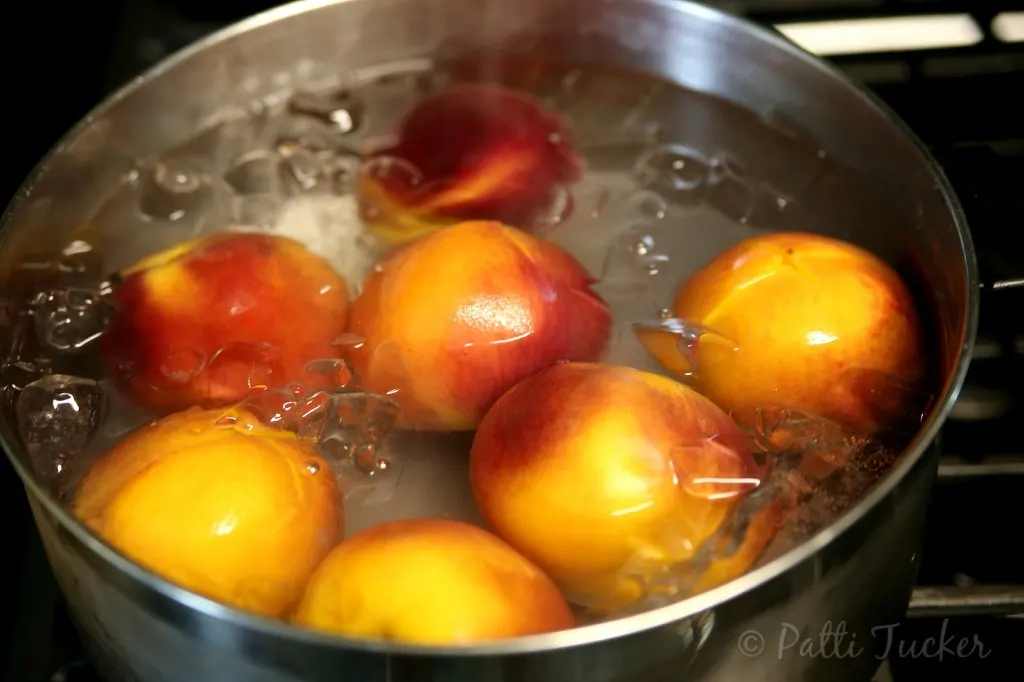 Out of the ice bath, ready to be peeled.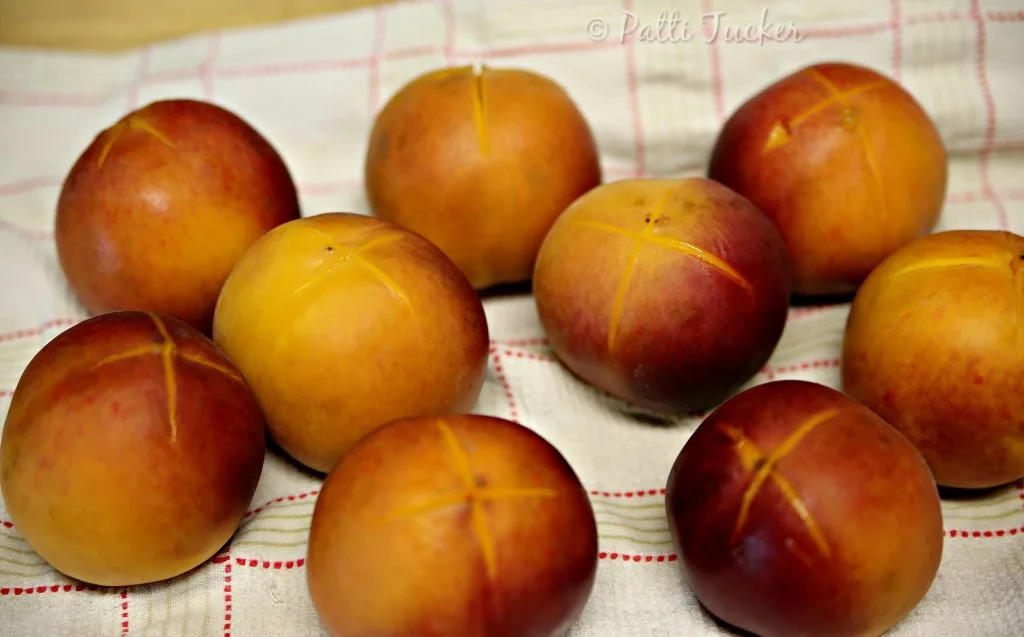 Garry was kind enough to peel while I took pics. Look at the smoothness of the skin almost sliding off of that glorious peach.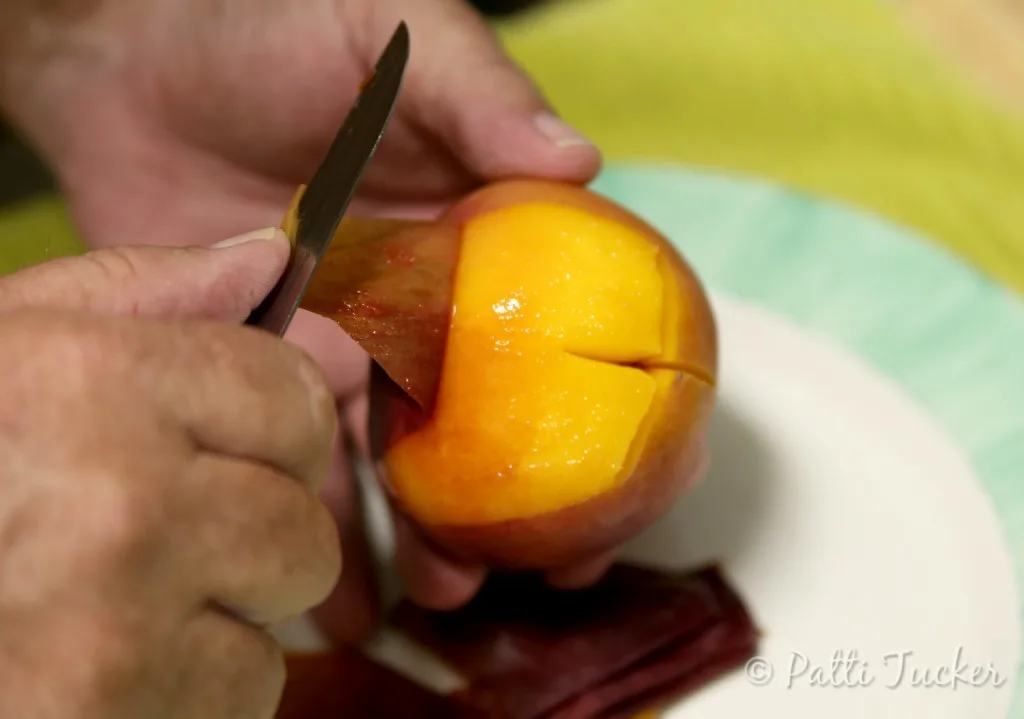 So easy!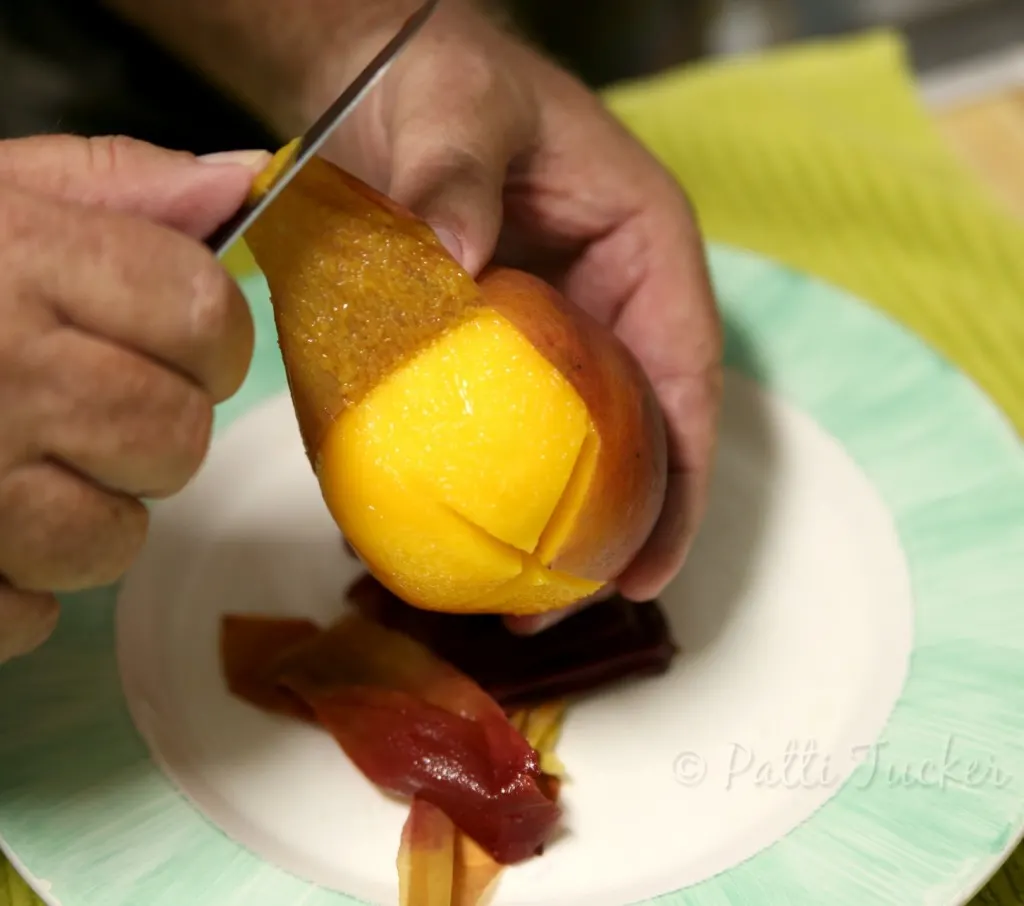 E' finito! Look at that color! That summer peachy goodness!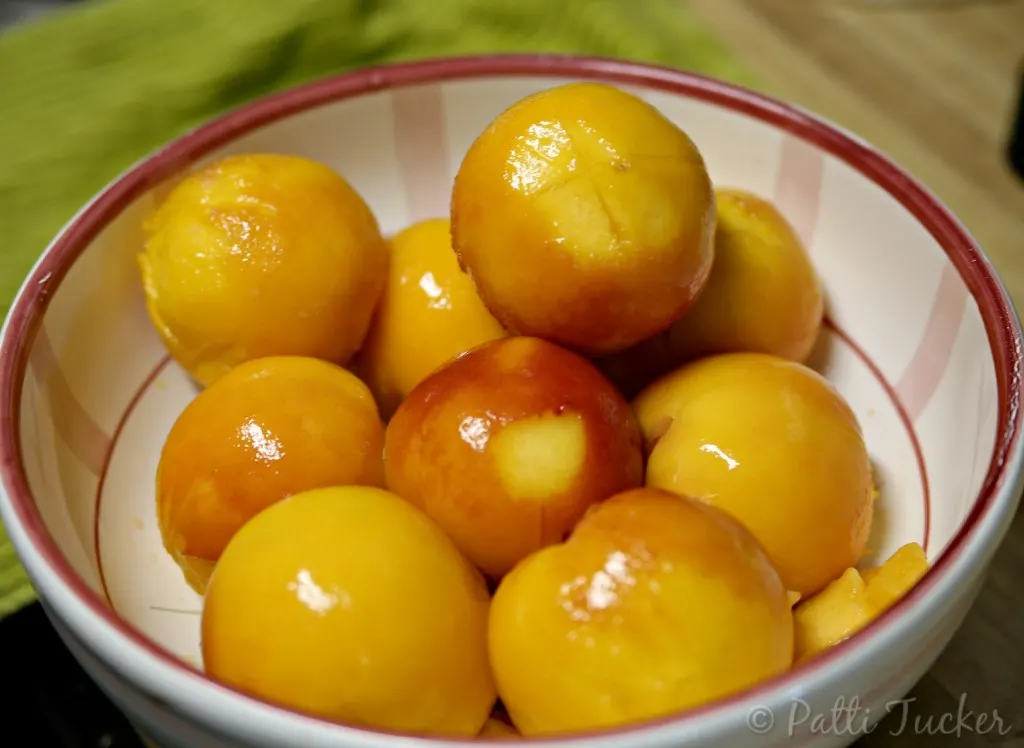 Couldn't be any easier, right?
Happy Peach Cobbler Season, mah babies!